Here at Passion for Flowers we love seeing our work featured in wedding magazines, especially when we are not expecting it! We opened the latest issue of Wedding Magazine to see a few of our designs inside.
PASSION FOR FLOWERS FEATURED IN WEDDING MAGAZINE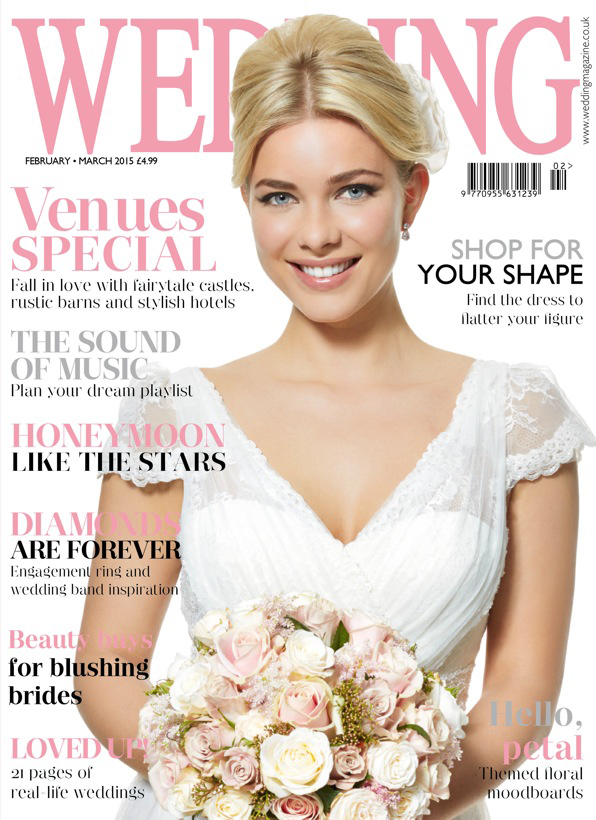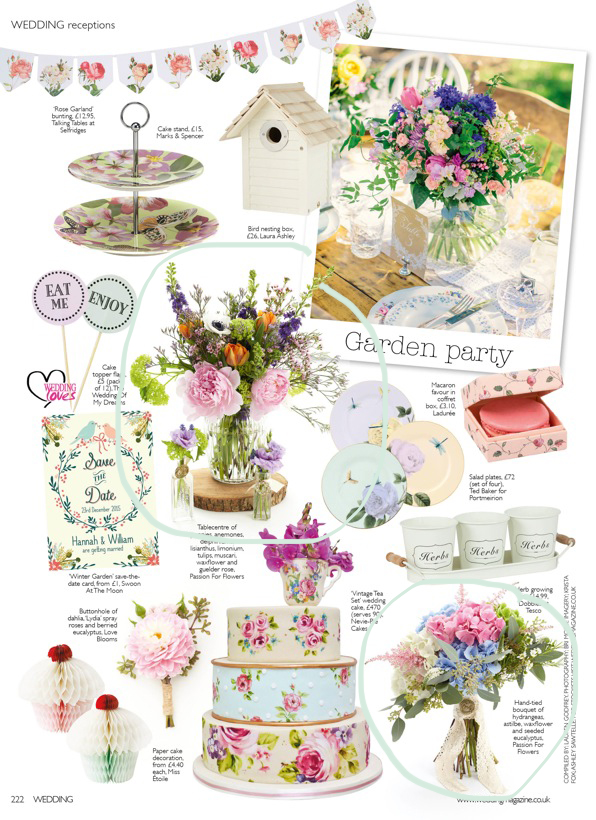 These bright floral designs above are perfect for a summer wedding, we have a lot of couples this year who are keen to add more colour to their weddings. Mixing pinks, blues and greens can look stunning (if you like this idea you may like this wedding). Here we have used hydrangeas, astilbe, peonies, tulips, wax flower and eucalyptus. The bouquet has been tied with vintage lace and a brooch. The centrepiece is in a glass ribbed vase on a tree slice with a couple of apothecary bottles around it.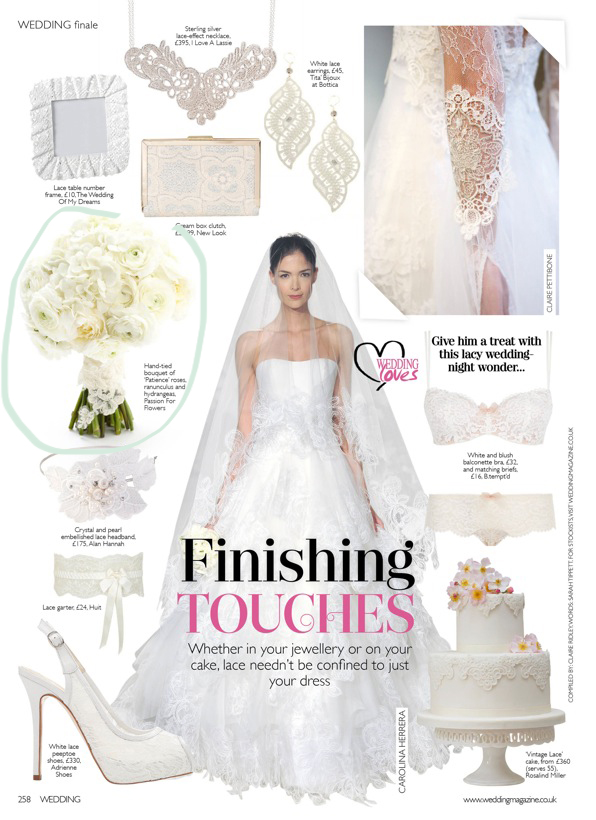 For a classic white look we thought this bouquet was beautiful. We used white ranunculus and white hydrangeas tied with vintage lace. (If you like this style you may like this wedding)