PASSION FOR FLOWERS STAND AT THE NATIONAL WEDDING SHOW
At Passion for Flowers we love the chance to design our show stopping stand at The National Wedding Show. We are able to meet so many couples either just starting off on their wedding planning journey or wanting to be inspired for some last minute touches. Our stand showed a glimpse into our style of individually designed weddings. Every wedding is unique and designed with our couples in mind to reflect their tastes, venue and personalities. Passion for Flowers couples love flowers and have them high on their wedding list.
Cascading garlands of scented roses and foliage hung delicately from the muslin drapes. The large tablescape included a mix of bronze and gold vases and vessels filled with an autumnal mix of foliage and soft blooms. The hanging installation created a WOW factor to the stand with trailing amaranthus, roses, helebores and even more cascading foliage. Country house venues with fireplaces are lovely to decorate so we styled a fireplace with an asymetrical garland and bronze candlesticks.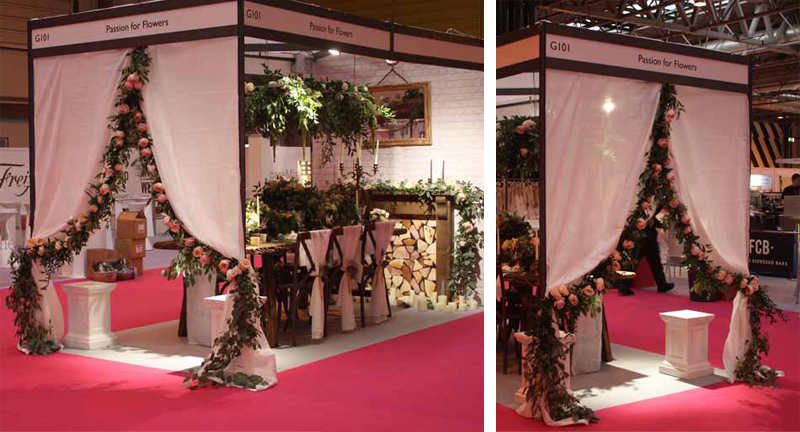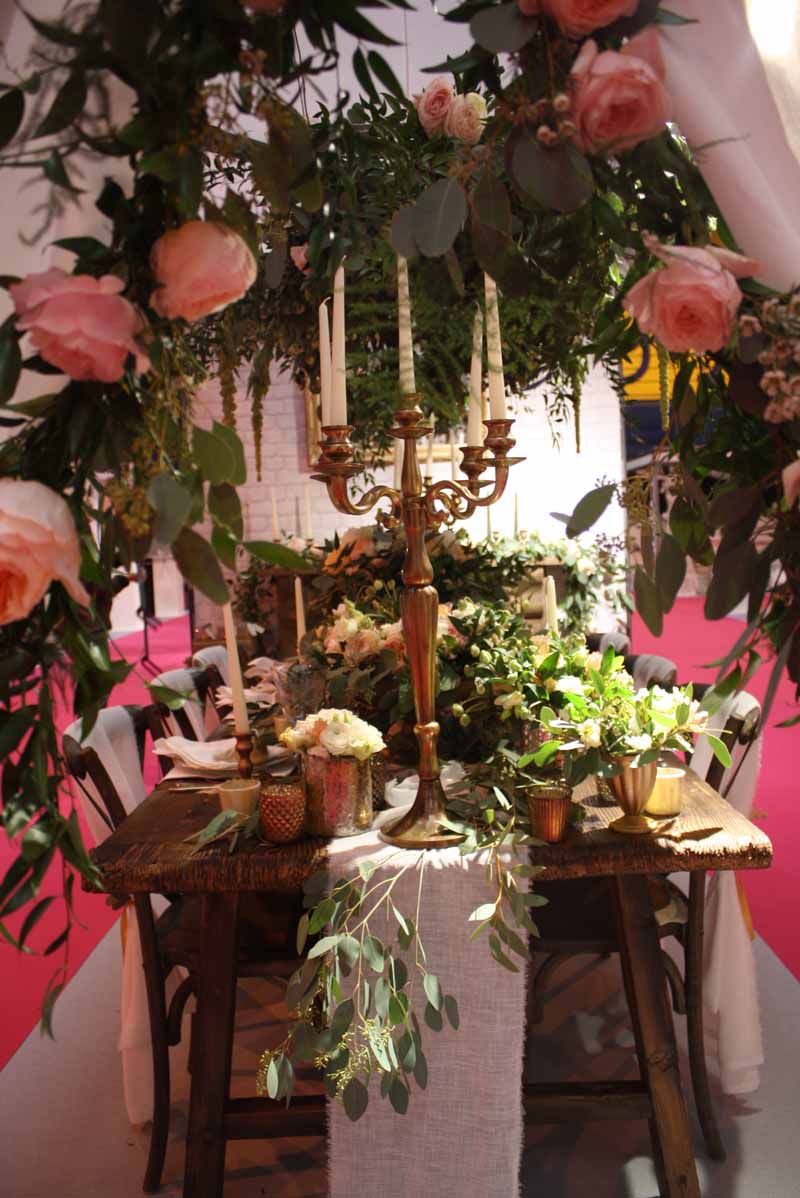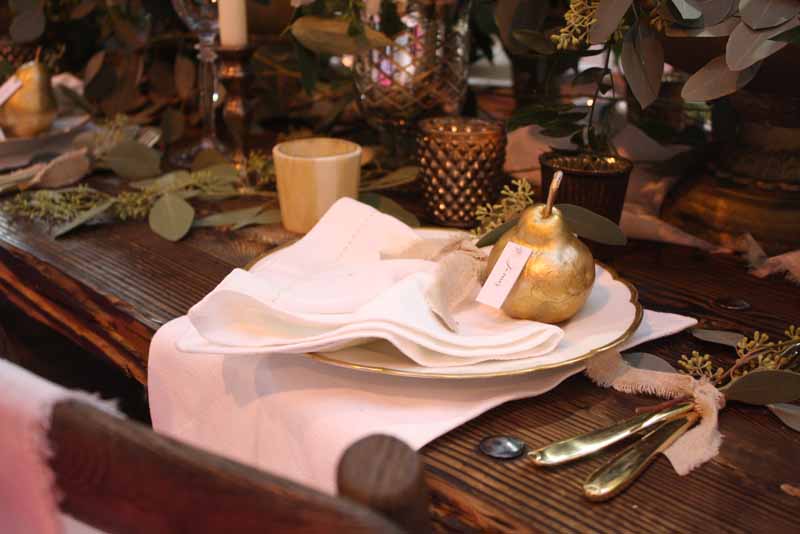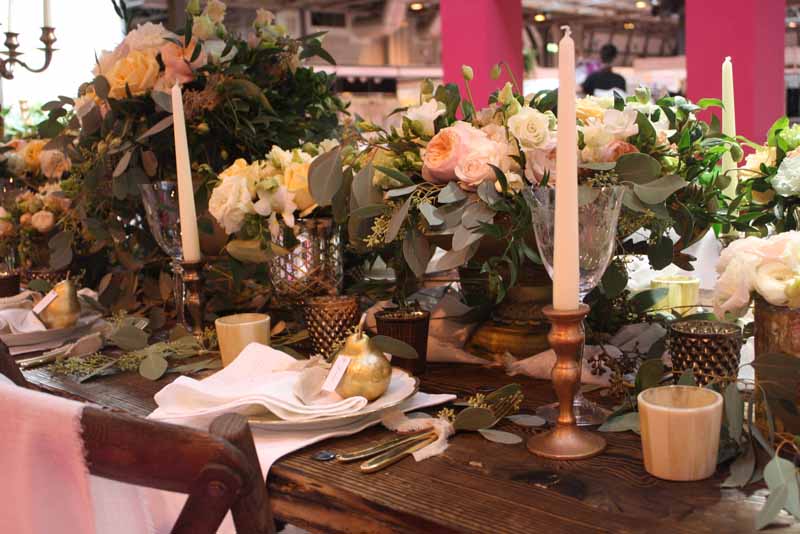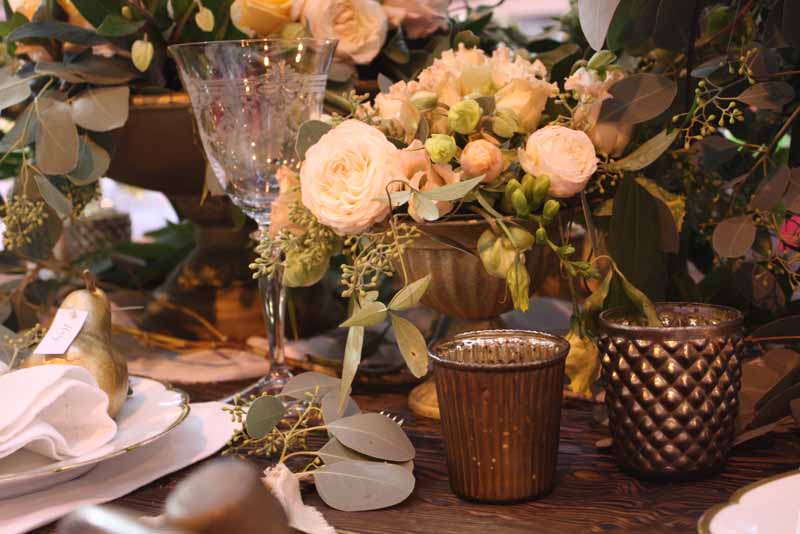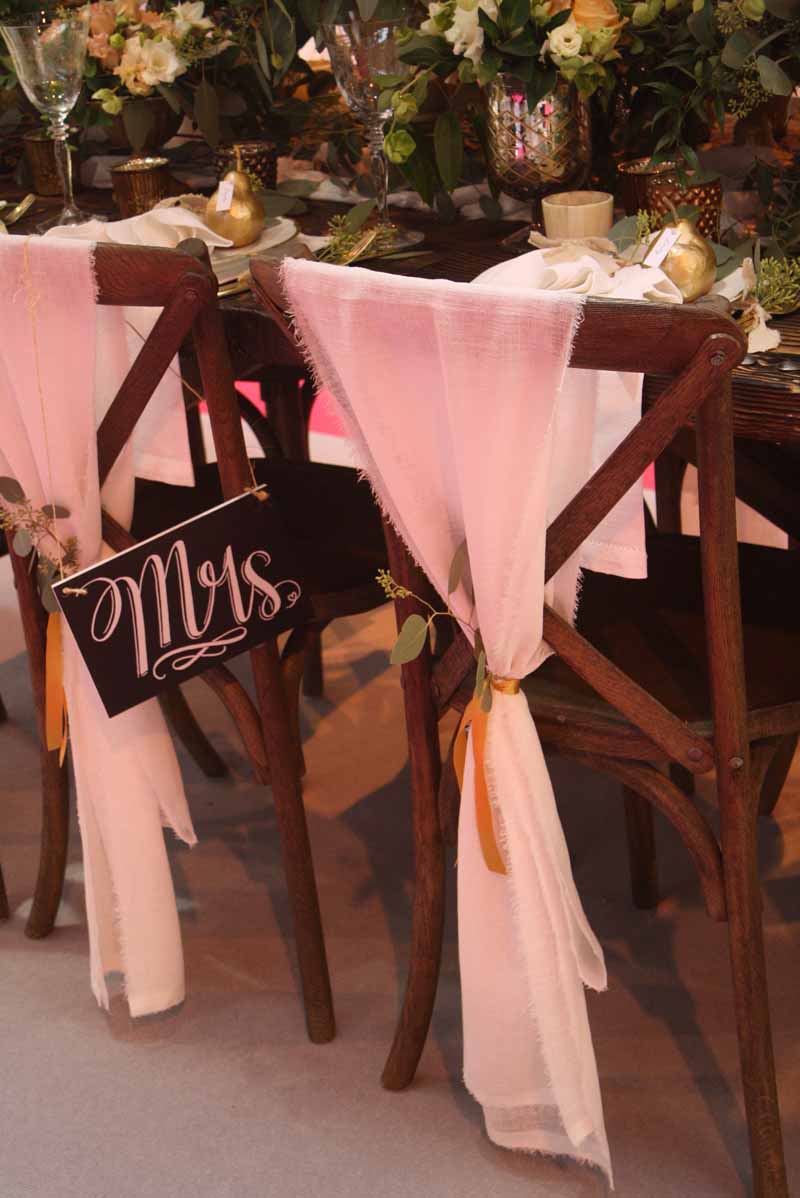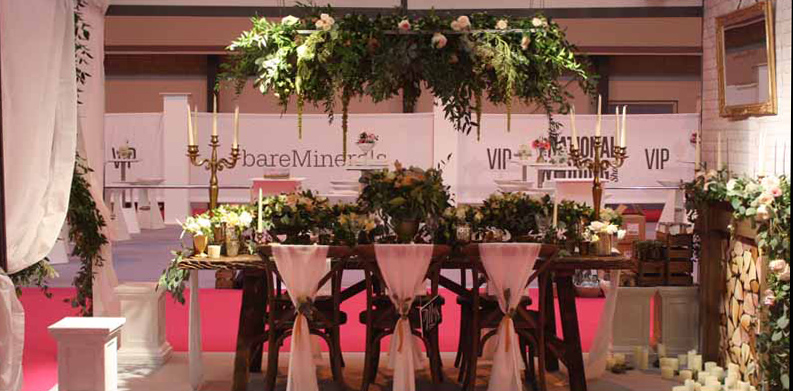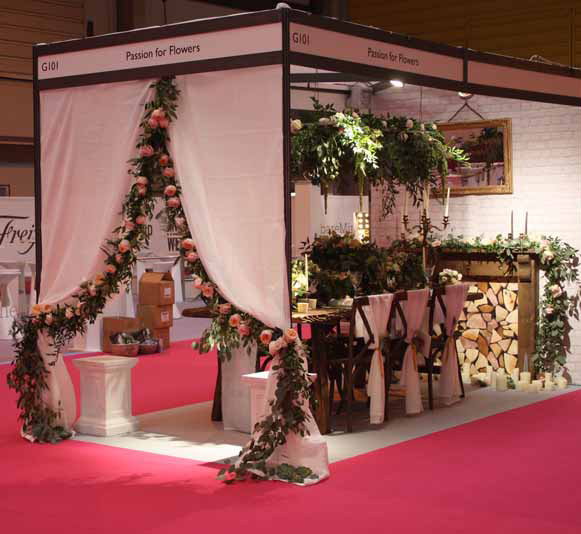 BOUQUET FROM THE NATIONAL WEDDING SHOW
A blousy bouquet in our natural romantic style with a heavenly mix of eucalyptus, astilbe, helebores, lisianthus and scented roses stole the show. We always love the richness of soft ribbons to trail.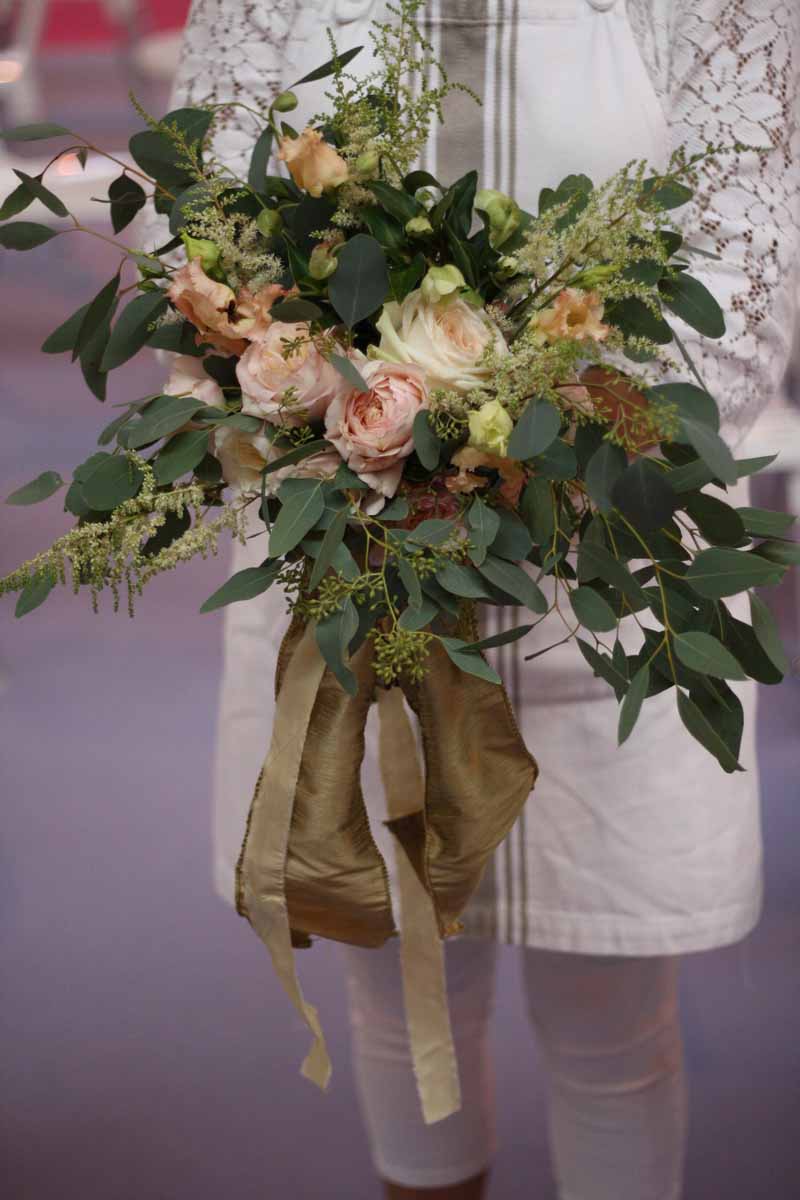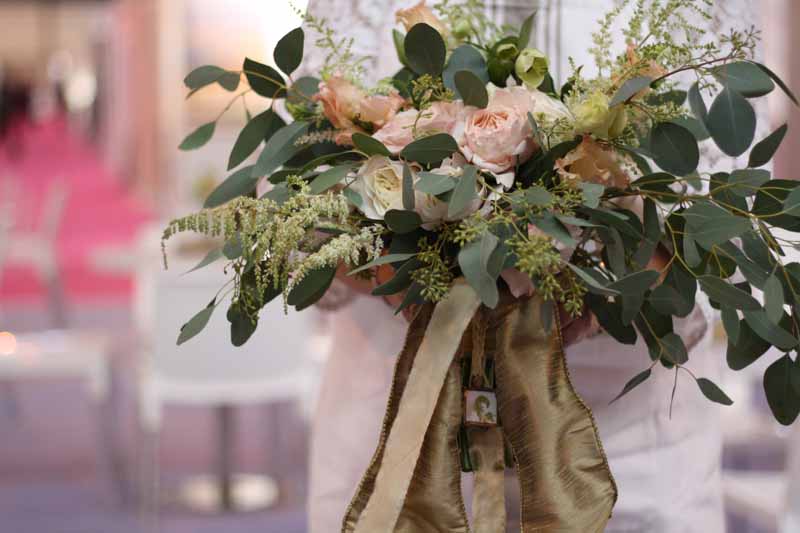 CENTREPIECES WE MADE FOR THE CHAMPAGNE BAR
Decorating the Champagne Bar gives an opportunity to show our range of bespoke, beautifully created centrepiece designs. The designs we created kept to our style "Naturally soft and romantic inspired by nature".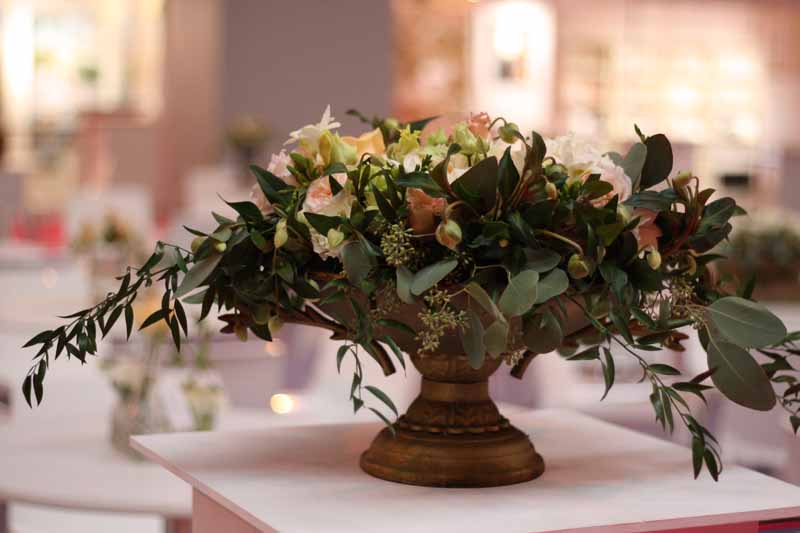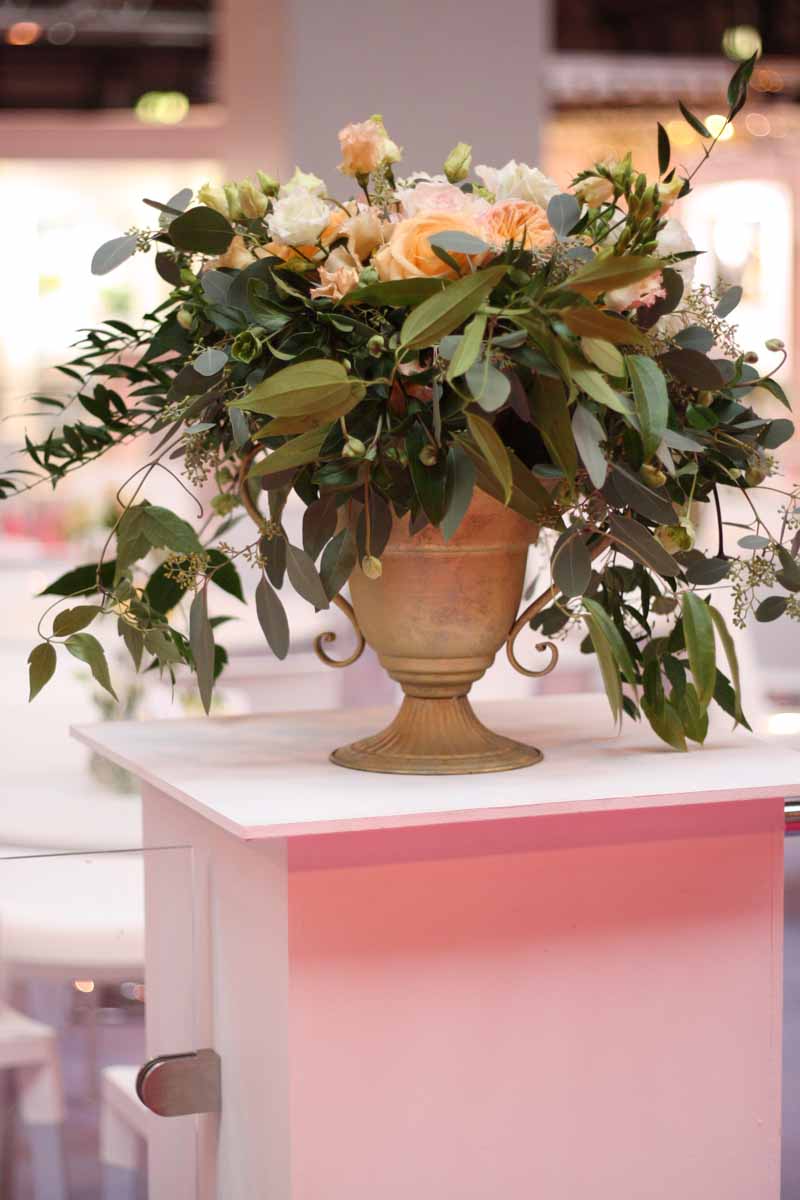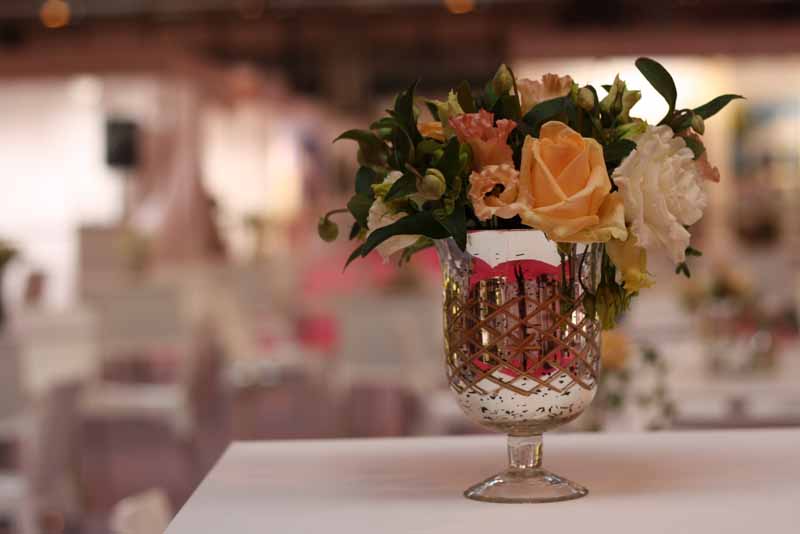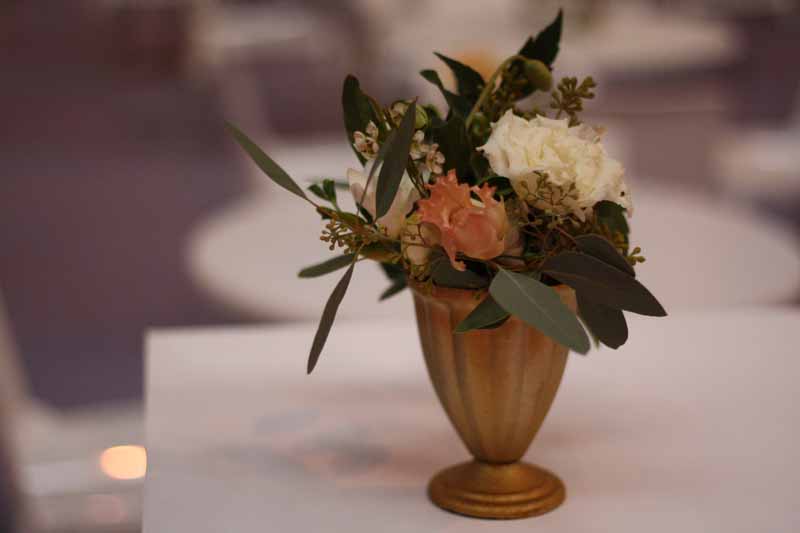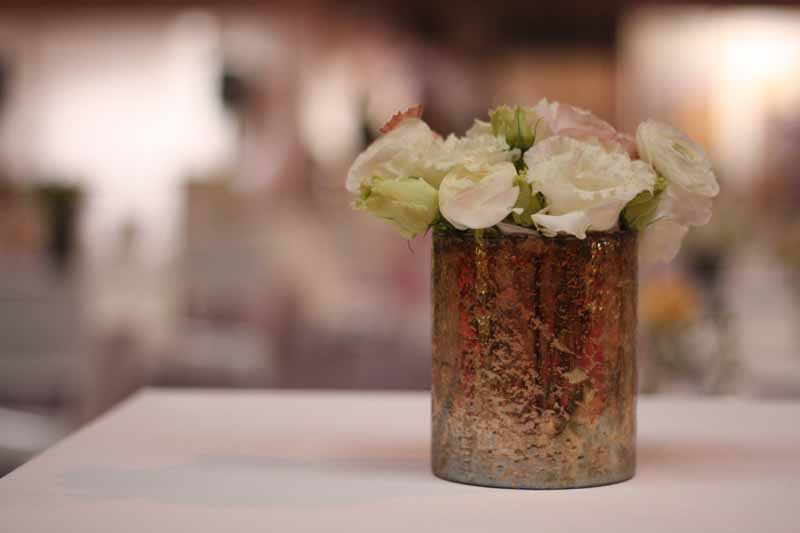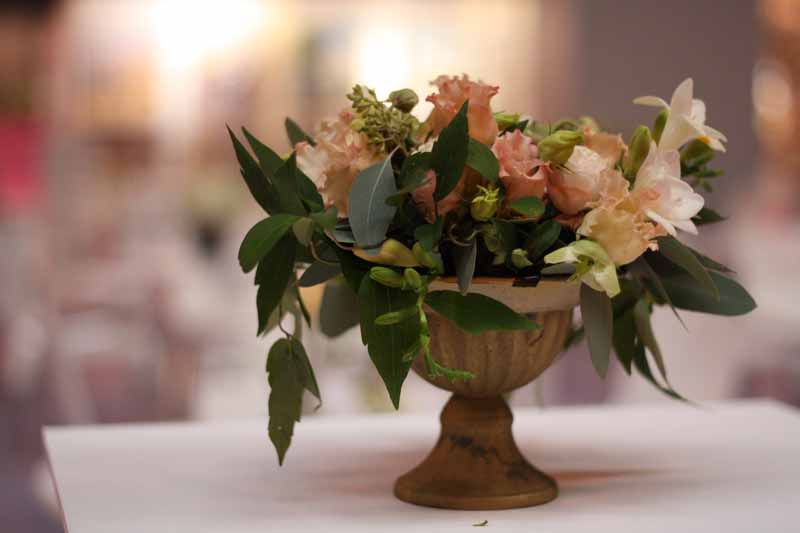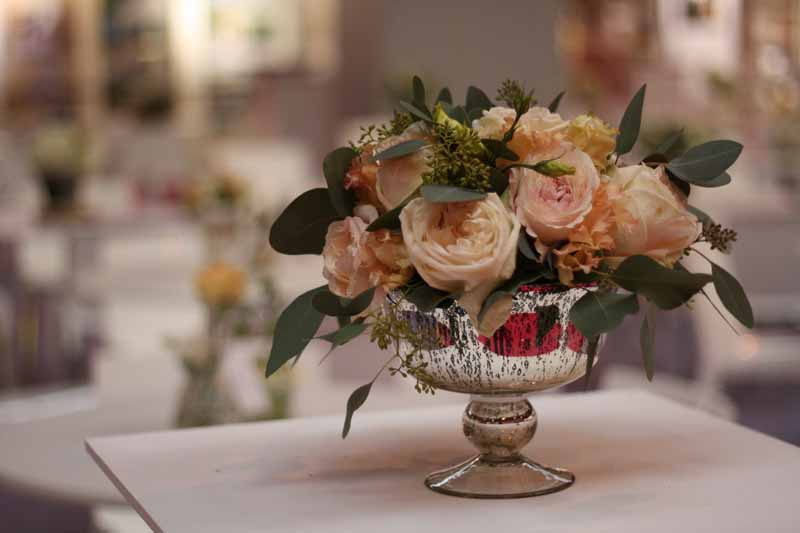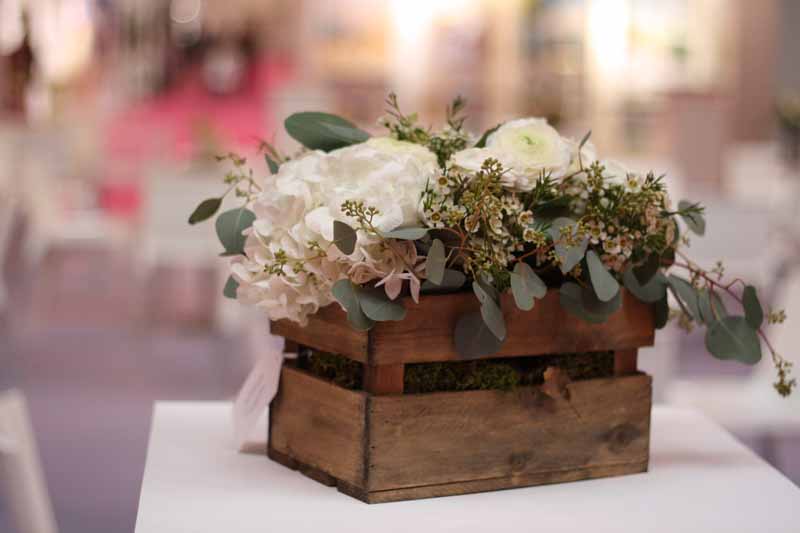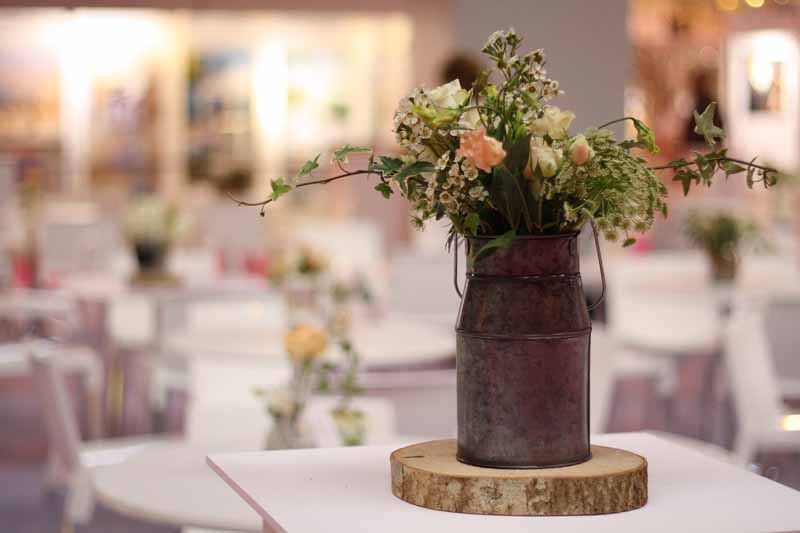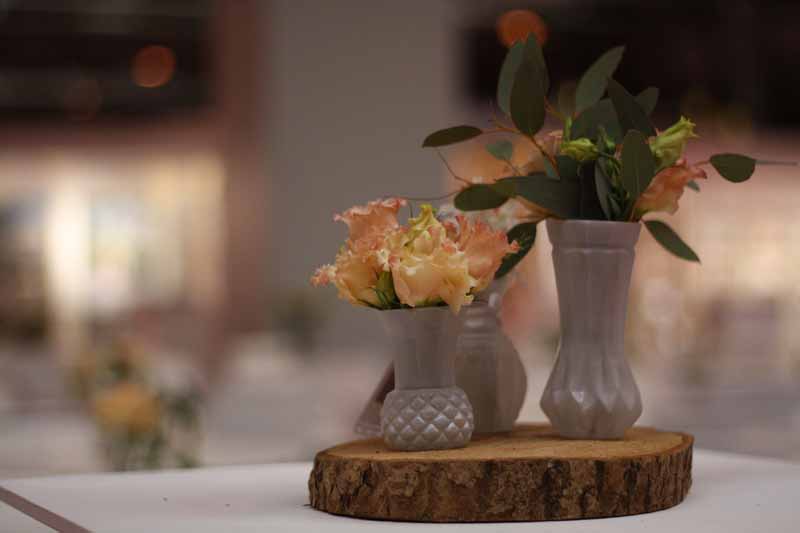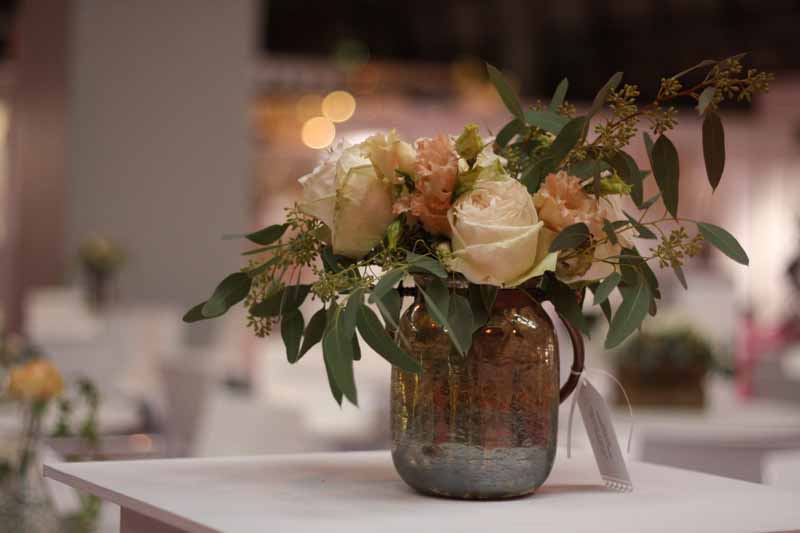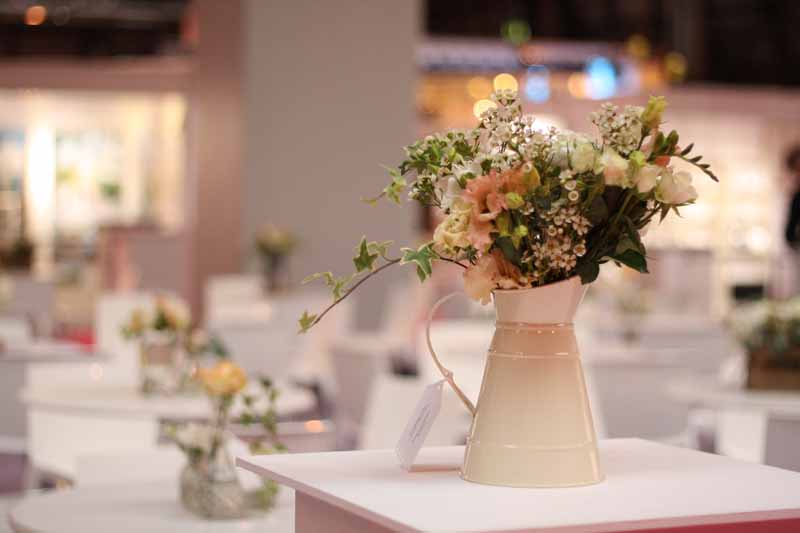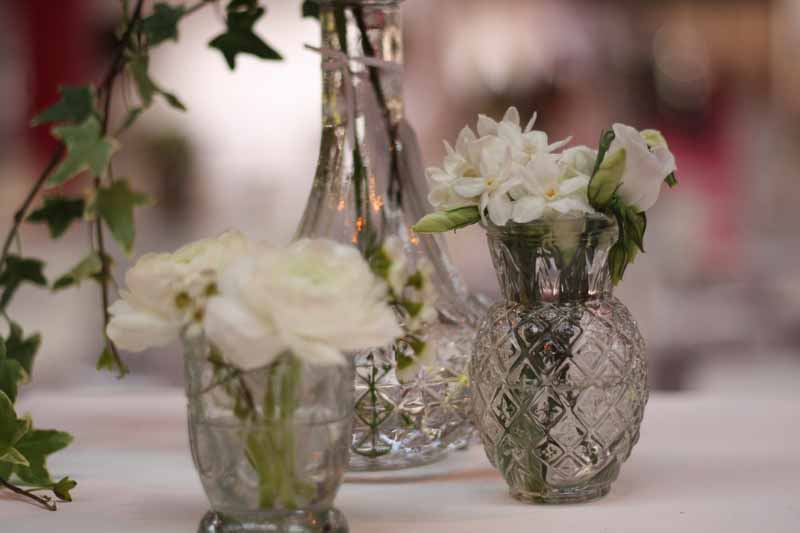 If you met us at The National Wedding Show and think we could be the right florist for you, please get in touch – we'd love to hear from you.
Karen & Gemma x