Chris and Lucy tied the knot at the beautiful Elmore Court, the most amazing place for a summer wedding. Elmore Court is run by festival folk and our couple embraced the whole festival vibe and continued partying late into the night and early morning with guests camping in the field around the house.
ELMORE COURT WEDDING FLOWERS
Elmore Court is a unique venue in Gloucestershire with the most historical house  where the ceremony is held.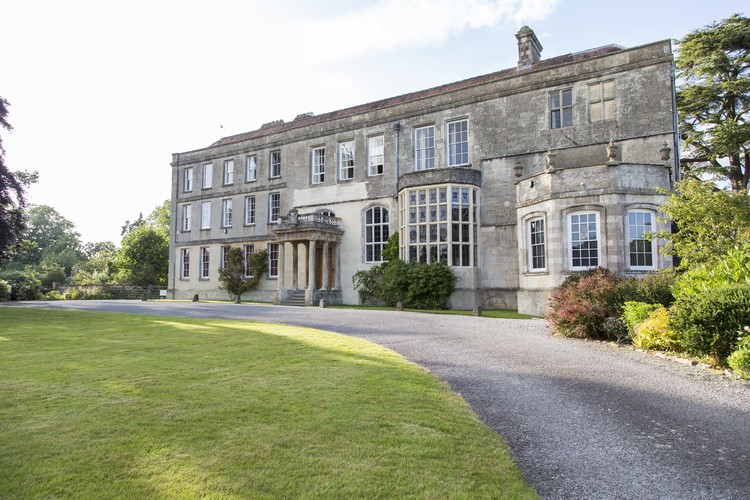 CLASSIC WHITE HYDRANGEA BOUQUETS
Lucy had a good idea of what she wanted for her bouquets and chose classic white hydrangea bouquets with flowing ribbons.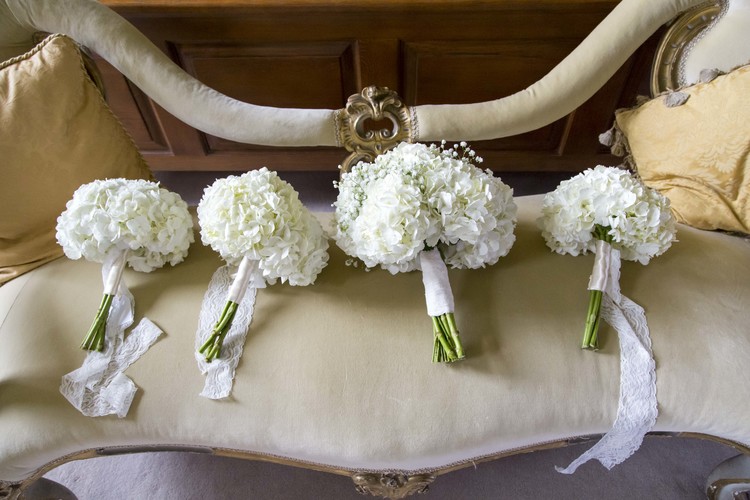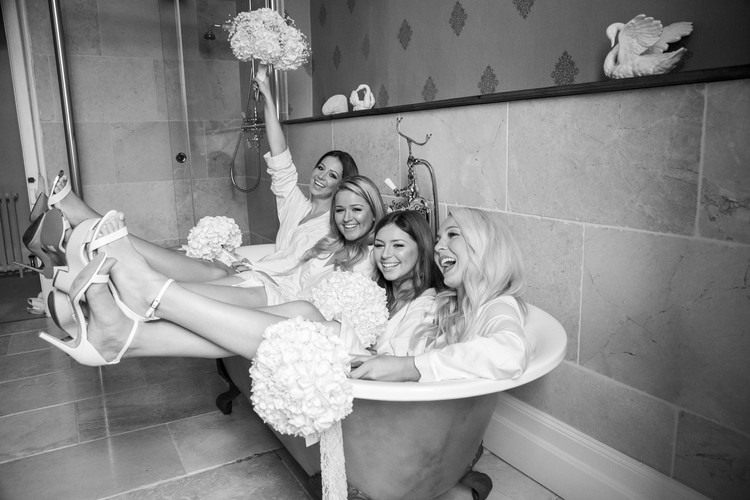 FLOWER CROWNS FOR BRIDESMAIDS
The bridesmaids wore fluffy bridal crowns of delicate Baby's Breath to enhance their dreamy dresses and Lucy's bridal bouquet. Baby's breath was used in decorations throughout the wedding being a favourite of the brides. A lucky charm as Chris and Lucy are now blessed with the most beautiful baby boy.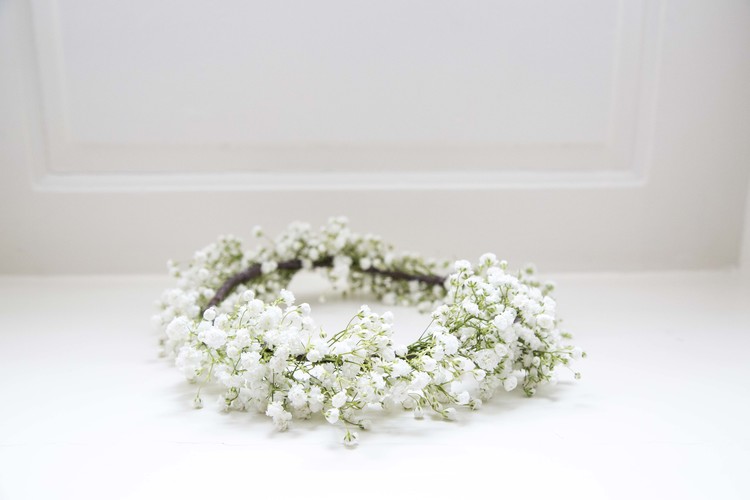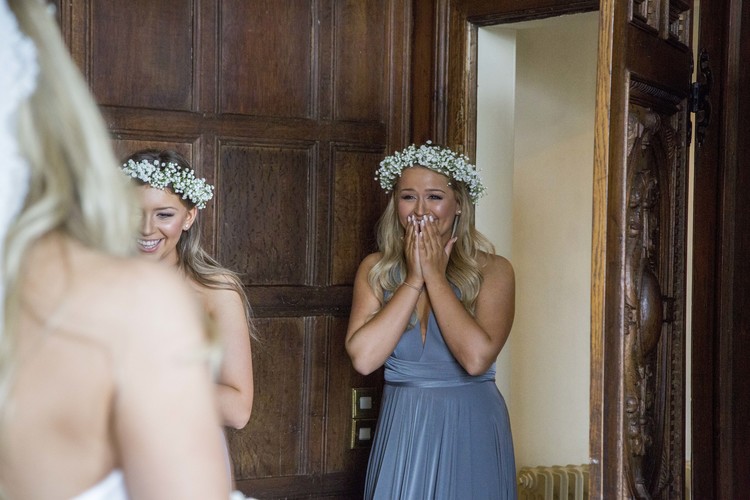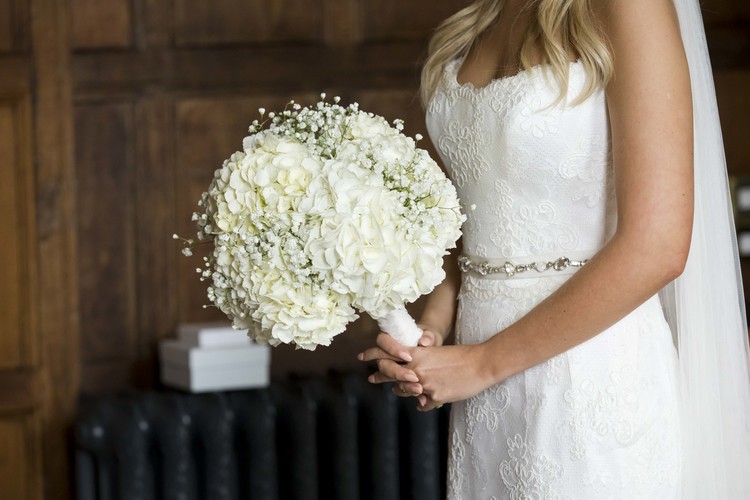 WEDDING OUTFITS FOR THE DOGS
The dogs were guests of honour at the wedding and followed Lucy everywhere. I just love their outfits, don't they look so cute all dressed up for their special day.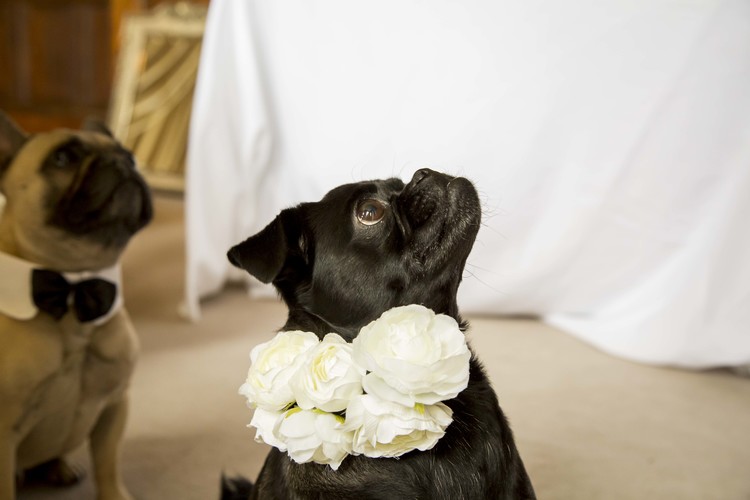 THE WEDDING CEREMONY AT ELMORE COURT
Lucy and Chris chose to hold their ceremony inside to take advantage of the elegant setting of the house. Friends and family joined in their celebrations in such an amazing space. We added tied bunches of baby's breath to the chairs for aisle decoration and they bought one of our 'Choose a seat not a side, we're all family once the knot is tied' signs from The Wedding of my Dreams.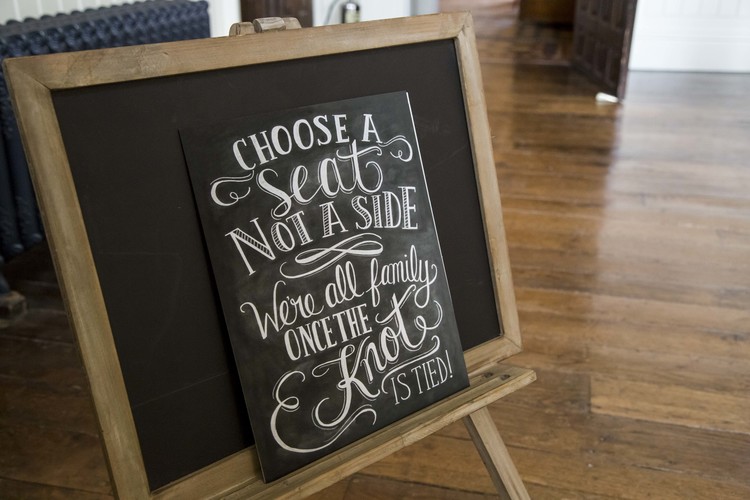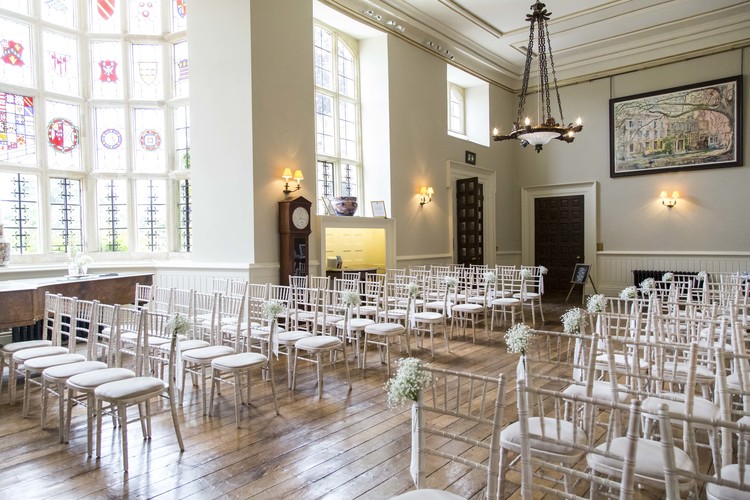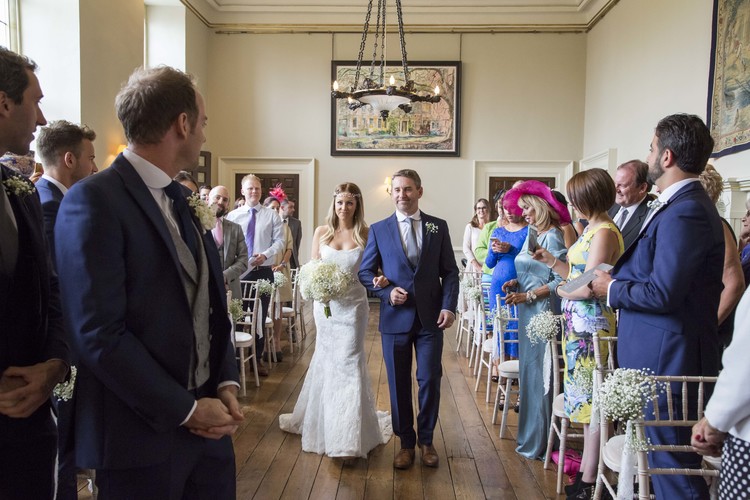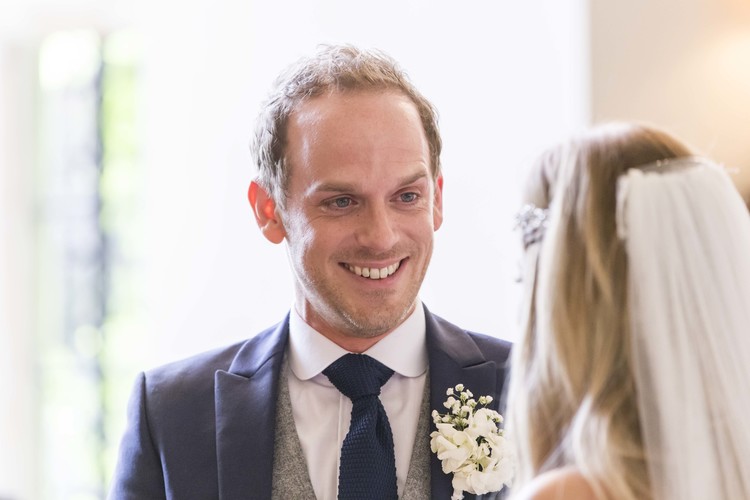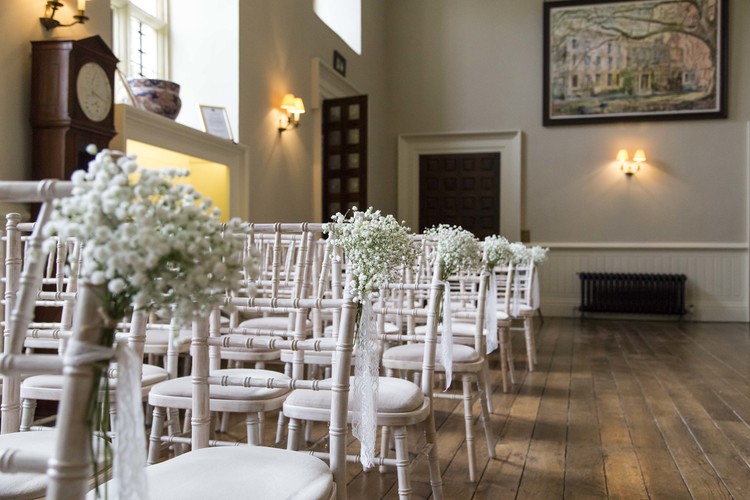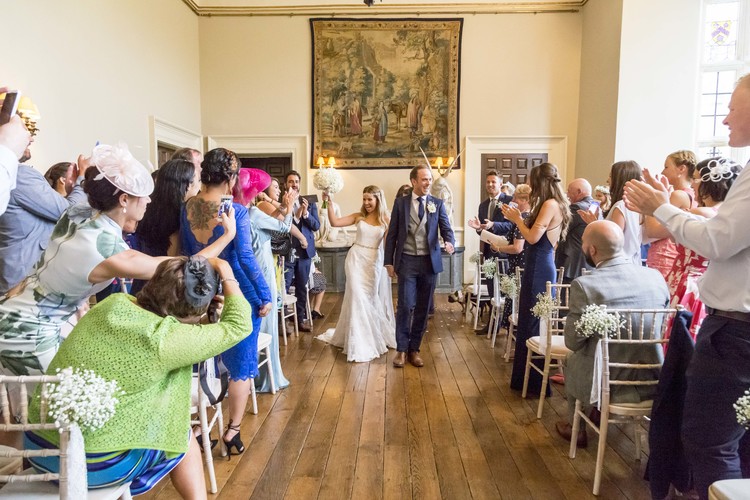 ENTRANCE DECORATIONS AT ELMORE COURT
Grand entrances deserve grand decor and so we created florals in tall silver vases and arranged  candles in silver lanterns and glass cylinder vases down the steps.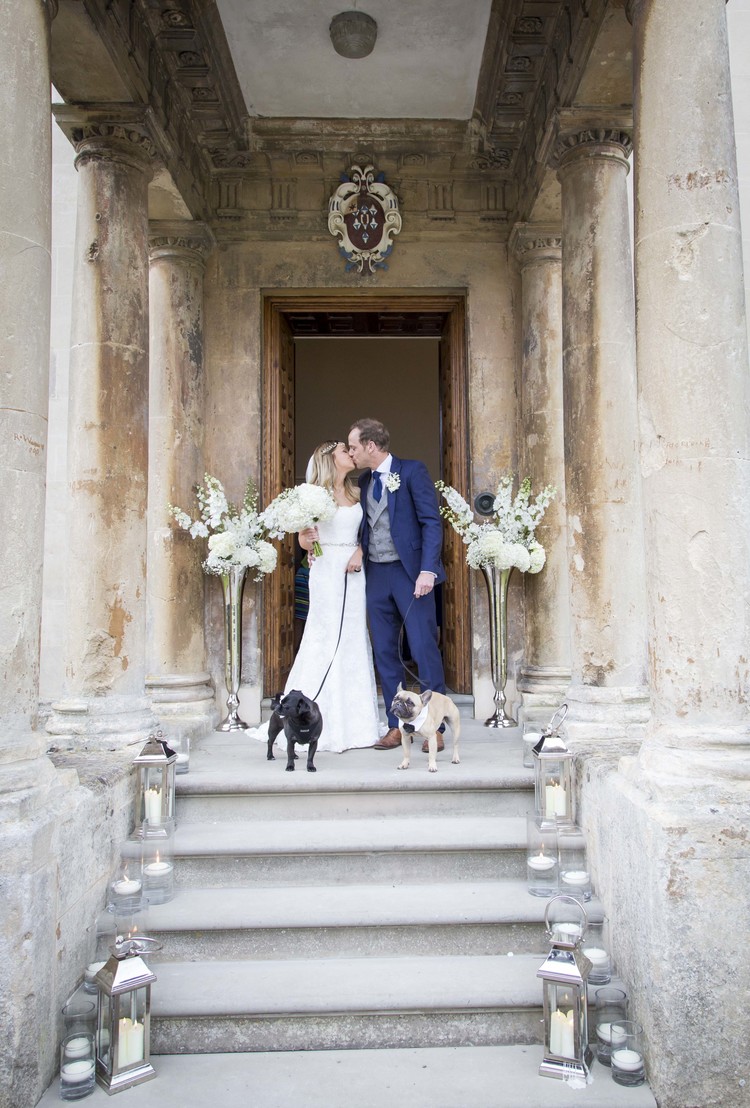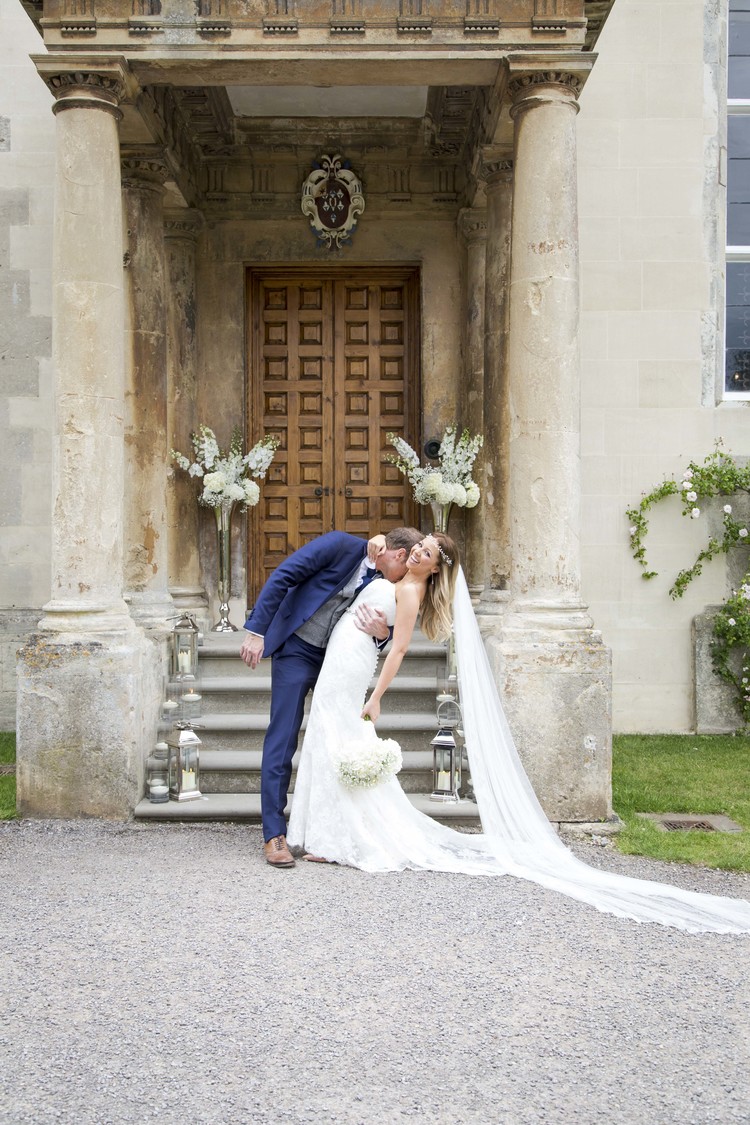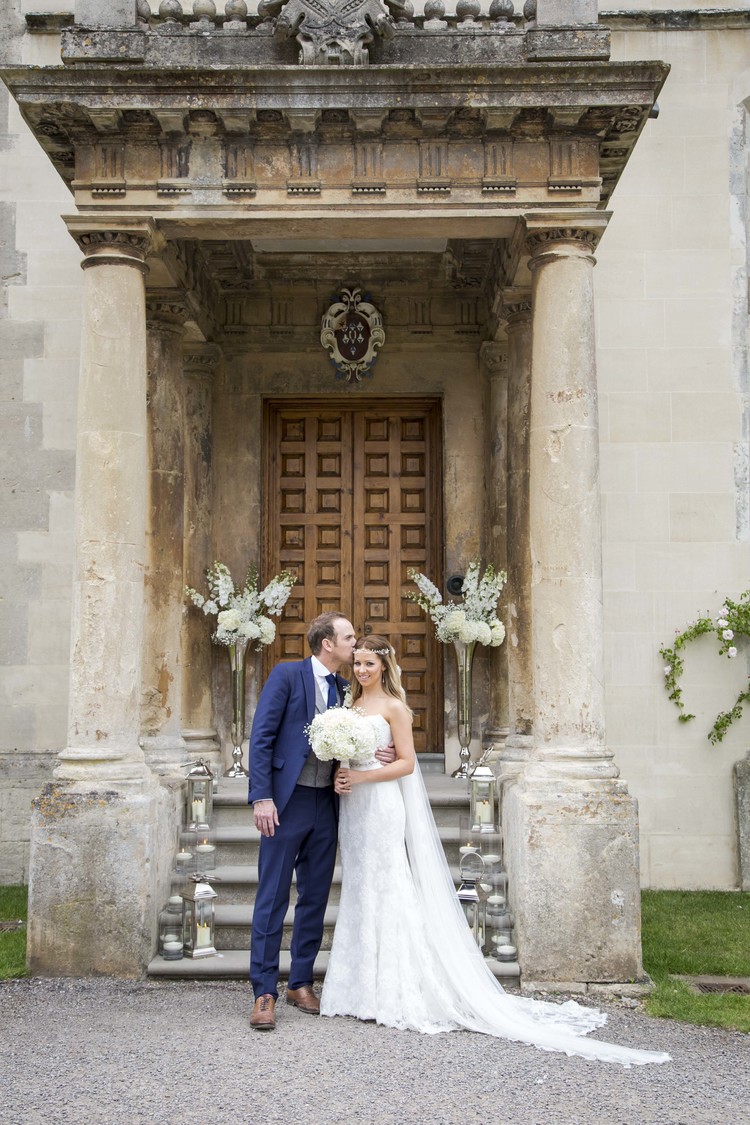 THE GARDENS AT ELMORE COURT
The gardens are just so beautiful and in June are full of flowers, I just love these shots in the relaxed meadow planting around the house. Can you just glimpse the tipees in the distance?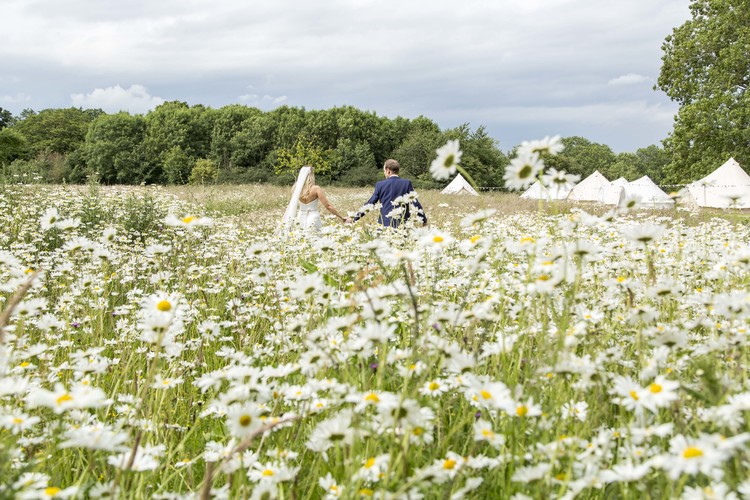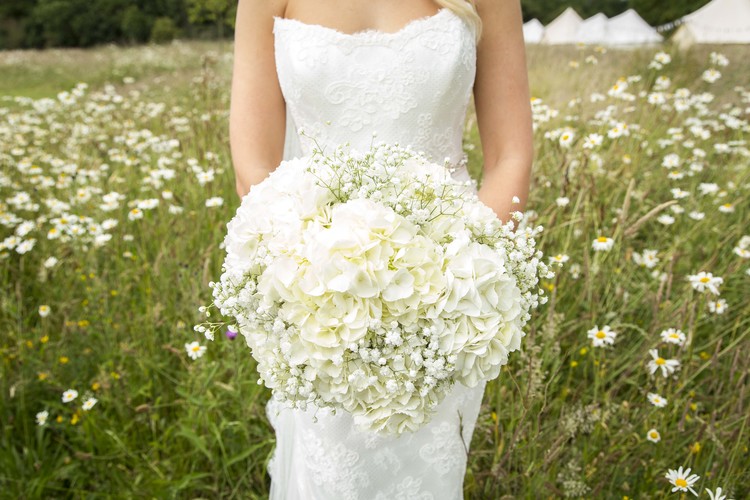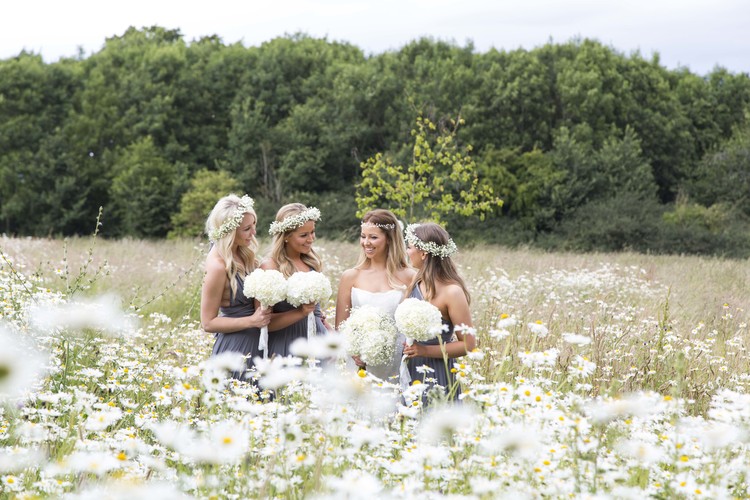 WEDDING RECEPTION FLOWERS AND STYLING IN THE GILLYFLOWER AT ELMORE COURT
The Gillyflower is a striking building set in the grounds of Elmore Court, its rammed earth walls and huge glass windows give the appearance of being in the meadow. Wedding flowers and styling need to reflect this and so we chose all white flowers with delphinium, hydrangea and clouds of Baby's Breath.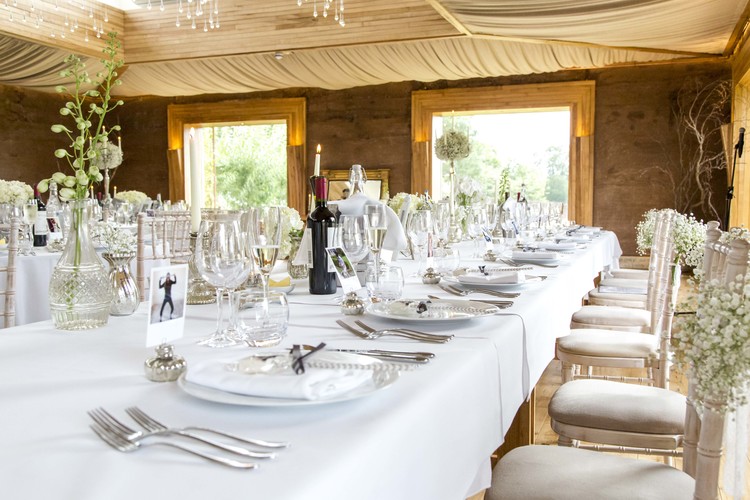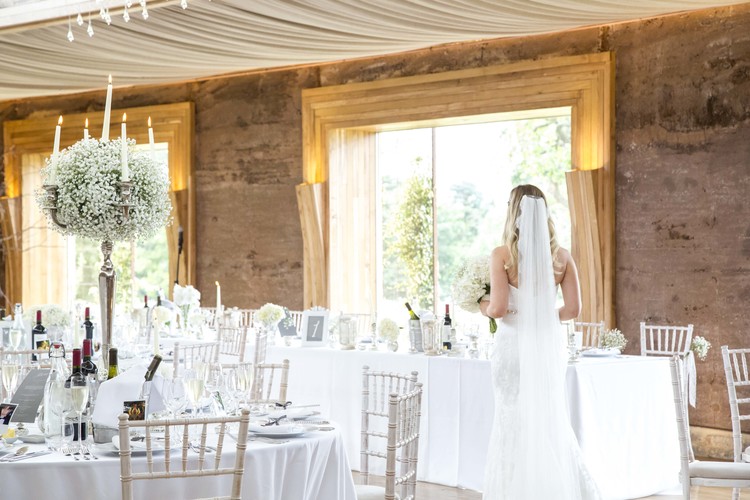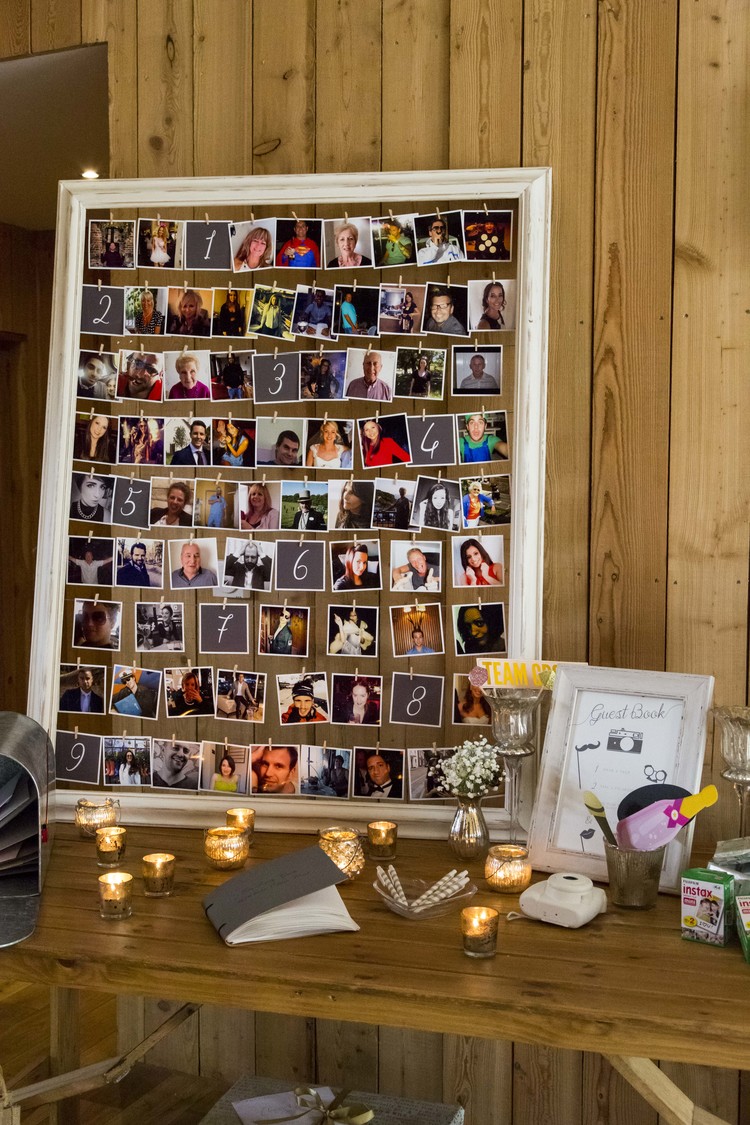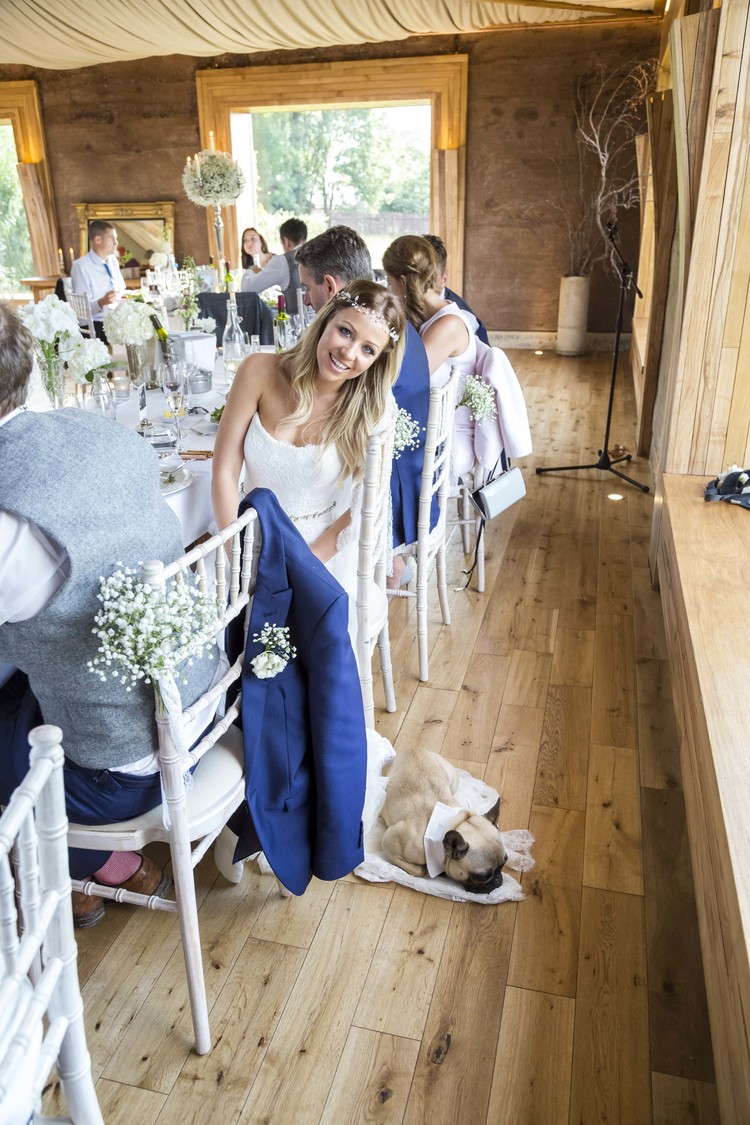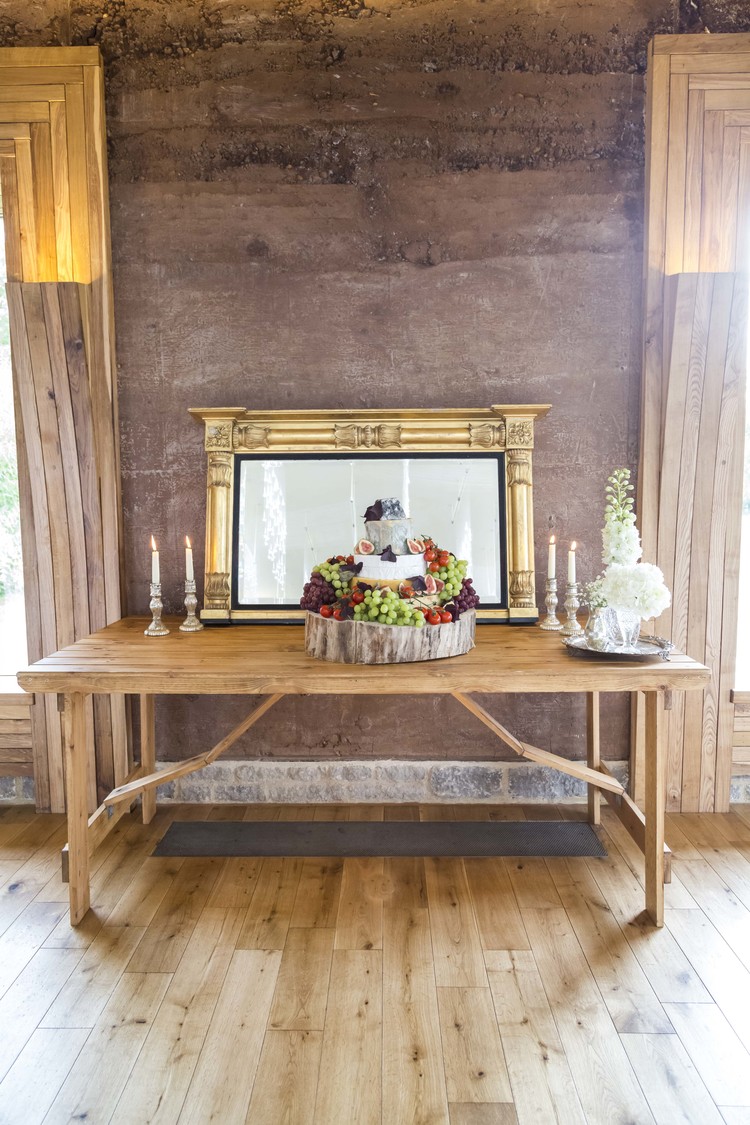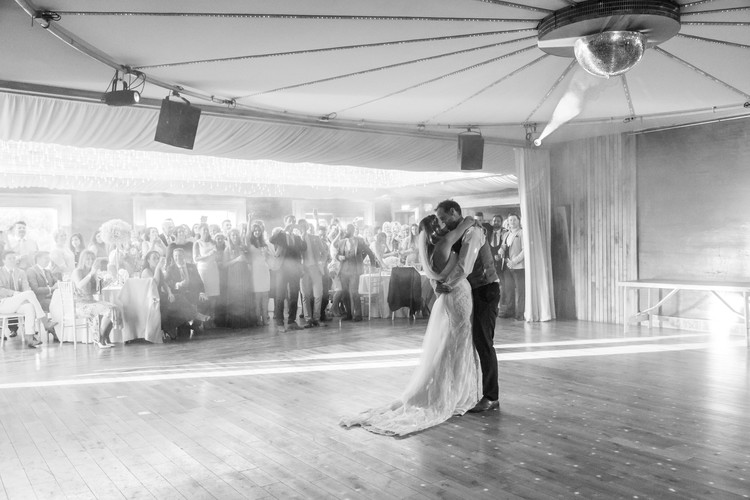 Credits – Florist: Passion for Flowers // Photographer: Jody Sutton Photography // Venue: Elmore Court