Since our early days at Passion for Flowers we have enjoyed creating Wroxall Abbey wedding flowers in the Mansion House, marquee and Wren's Cathedral. Sam and Mike asked us to help them create a perfect look for their vintage glamour wedding at Wroxall Abbey.
WROXALL ABBEY WEDDING FLOWERS – DUSKY PINK ROSE BOUQUETS
Sam was the most beautiful relaxed bride and was very happy to leave everything in our hands. She had a lovely vision for the day and was open to all the ideas and extra touches we presented and asked for our advice on lots of the aspects of her wedding. At one point I fondly recall her saying 'but you are the wedding'. As a couple they were a joy to work with and we loved our times liaising and chatting over details.
The dusky pink rose bouquets were soft and spring like finished with lace to perfectly suit the style of the soft mint green bridesmaids' dresses. Touches of variegated pittosporum picked up the pastel tone of the fabric. Sam's rose bouquet finished her look for the day with lace trimmed cathedral veil and wonderful wedding dress.
Photography by Shepherd Photography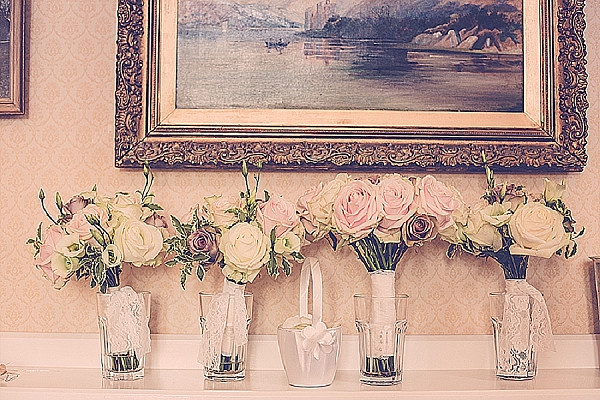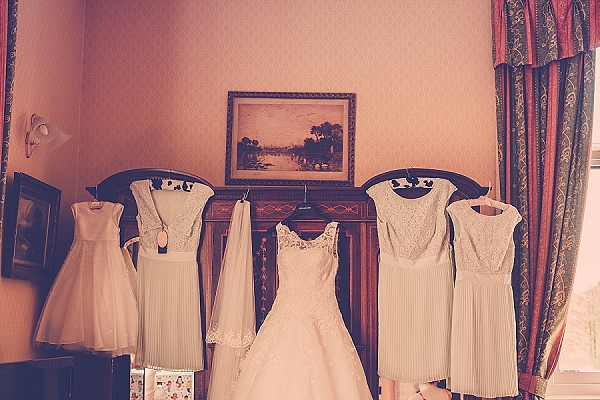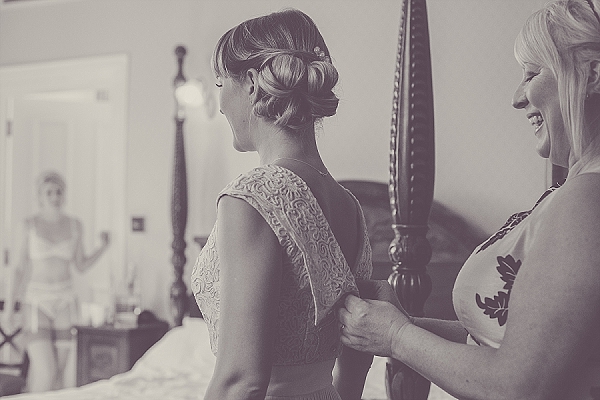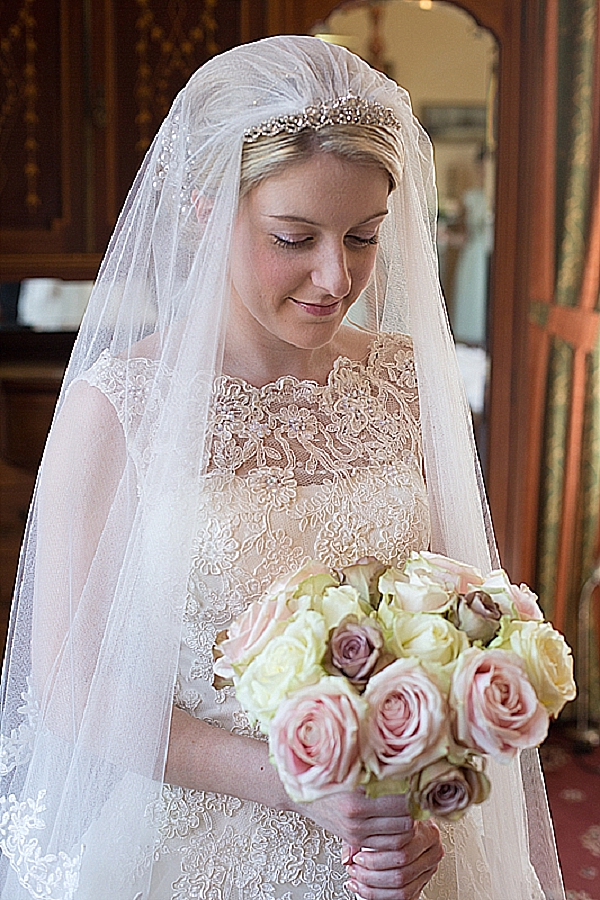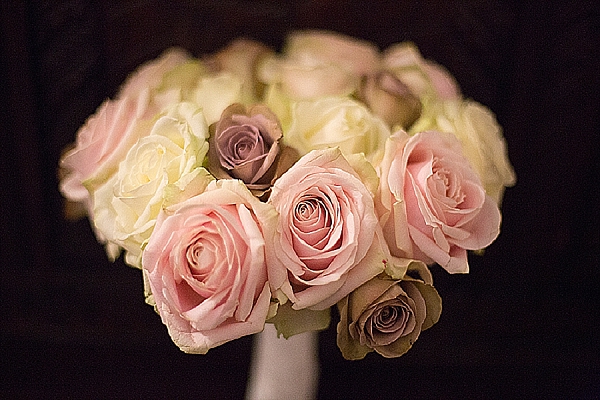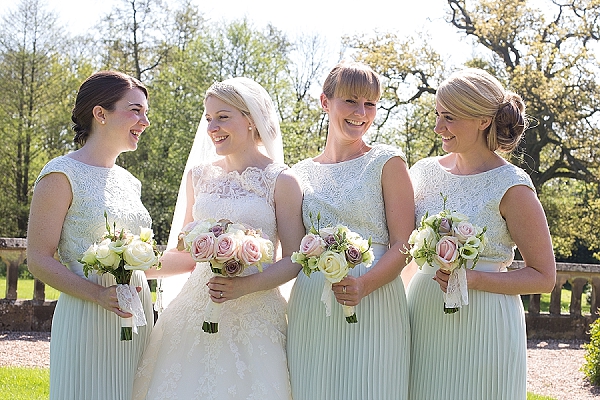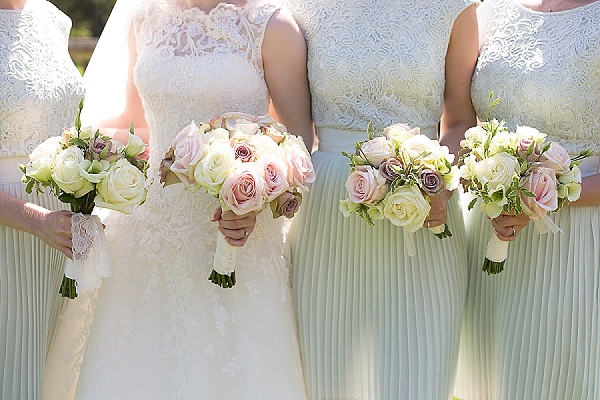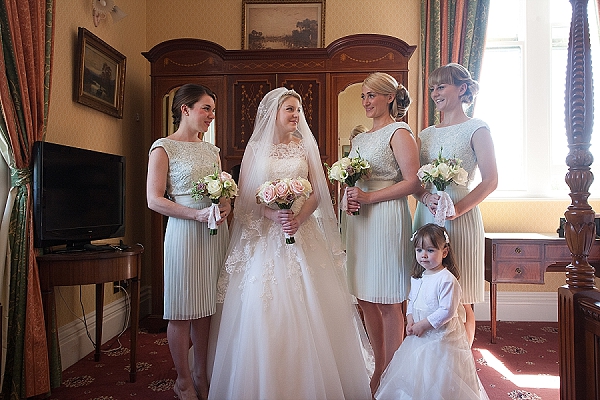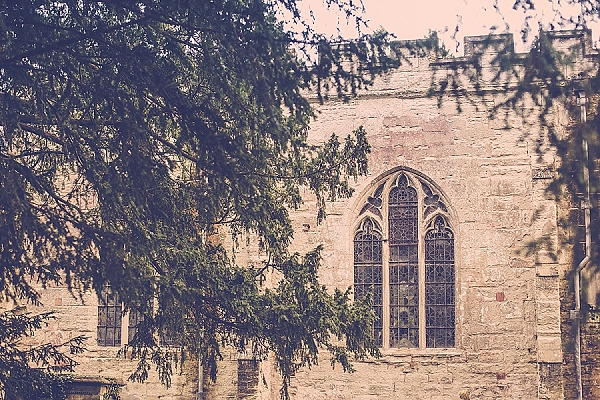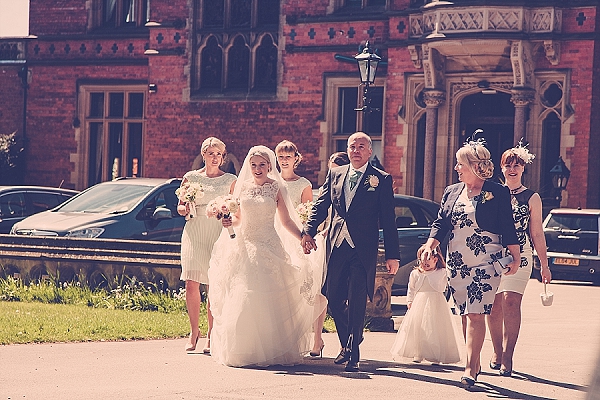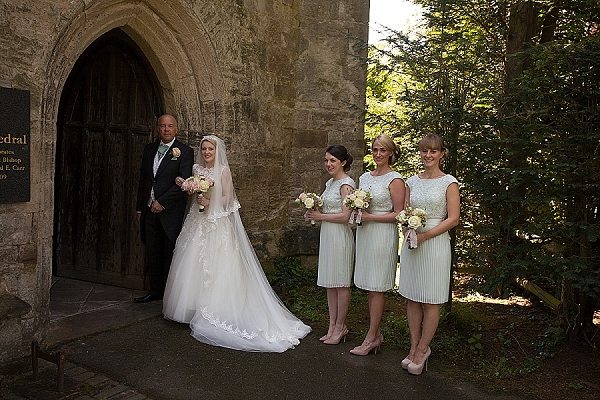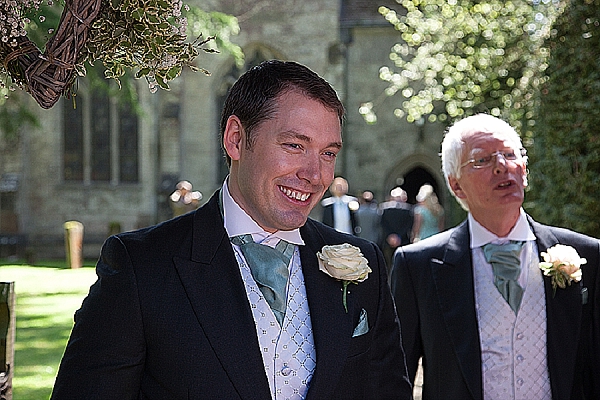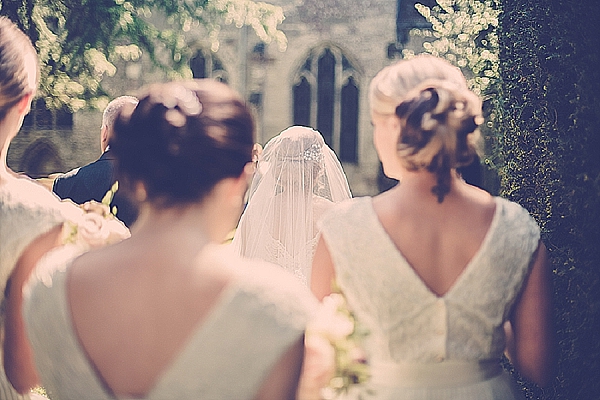 DUSKY PINK ROSE BUTTON HOLES
Mike and the boys wore dusky pink rose button holes with a touch of pittosporum.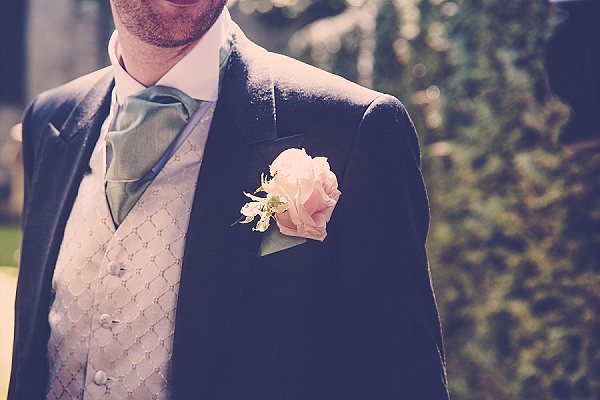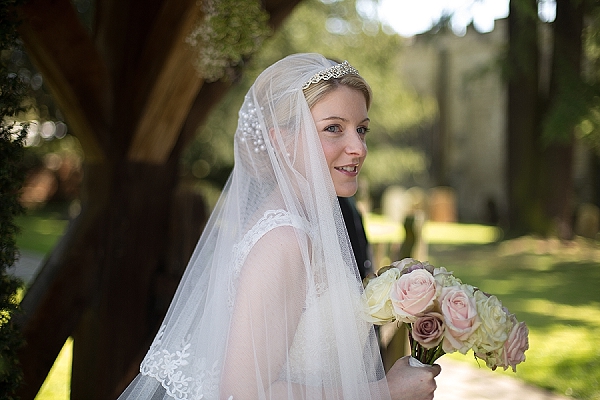 WROXALL ABBEY WEDDING FLOWERS – CHURCH FLOWERS
Wroxall Abbey has a wonderful church just a short walk from the Mansion House and church flowers always include decoration of the wooden screen. Roses were threaded through the soft foliage garland to create a romantic backdrop for the service.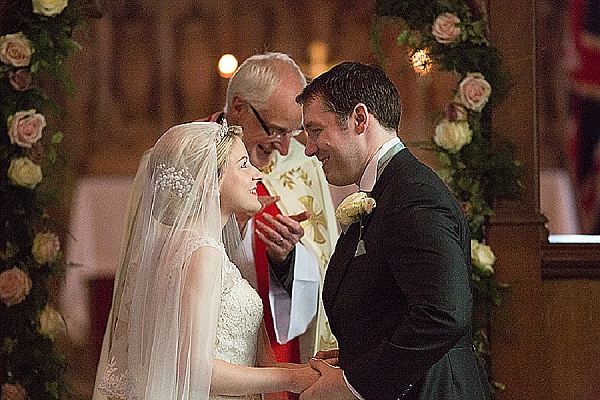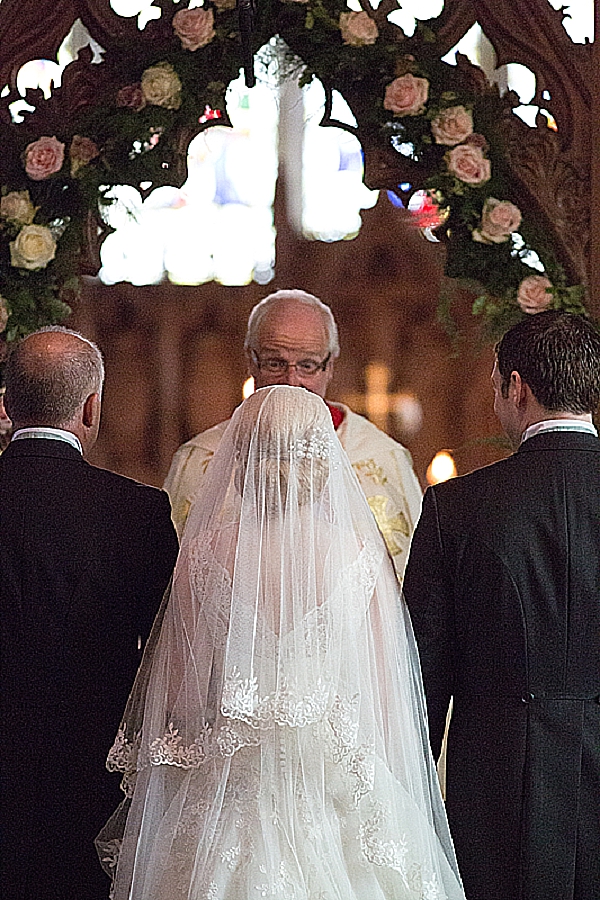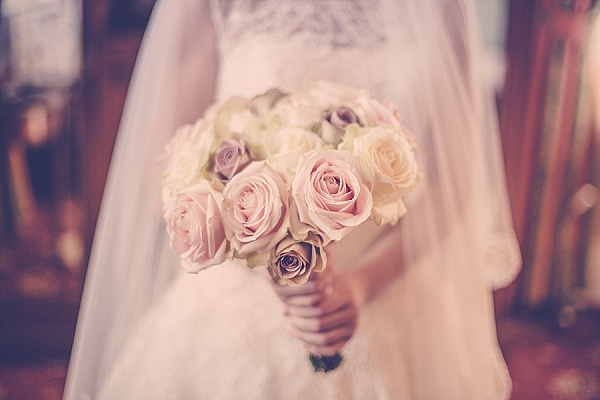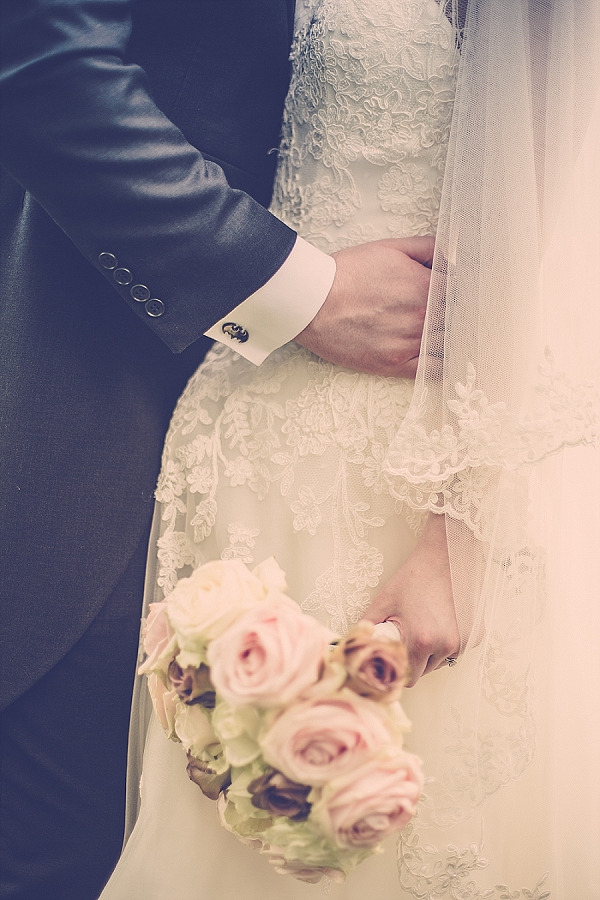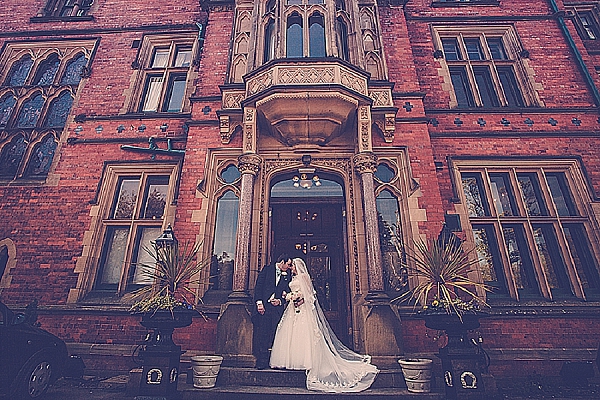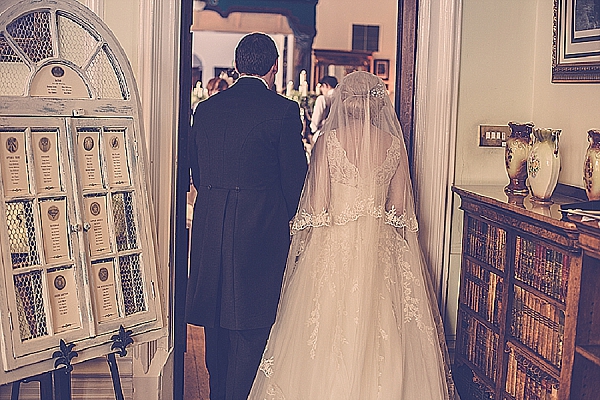 WROXALL ABBEY WEDDING FLOWERS – VINTAGE GLAMOUR CENTREPIECES
Sam and Mike wanted us to create a vintage glamour look to their centrepieces and we agreed on a mix of centrepieces, stunning candelabra festooned with flowers and soft foliage finished with trailing pearls, raised silver cake stands with pretty blooms, delicate three tier crystal cake stands trimmed with lace and pearls and the soft glow of votives and candles.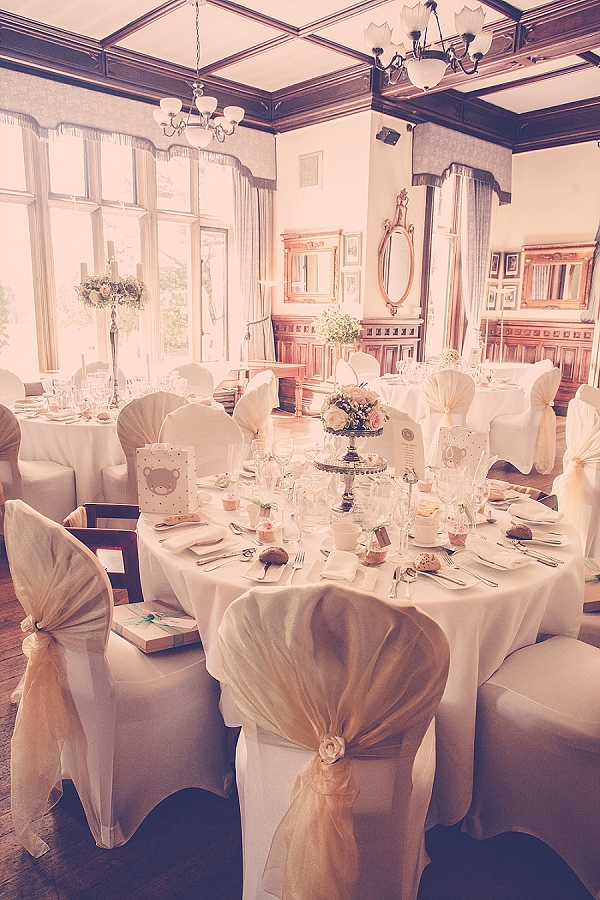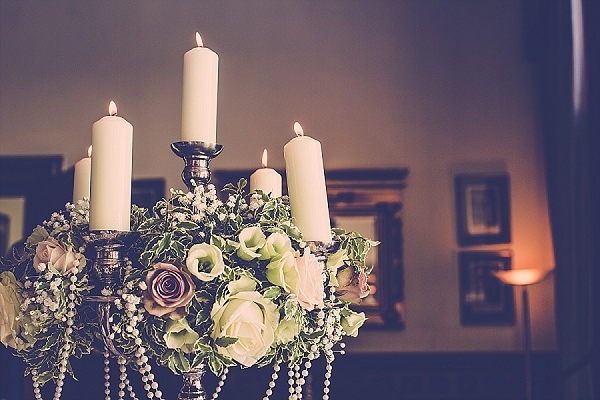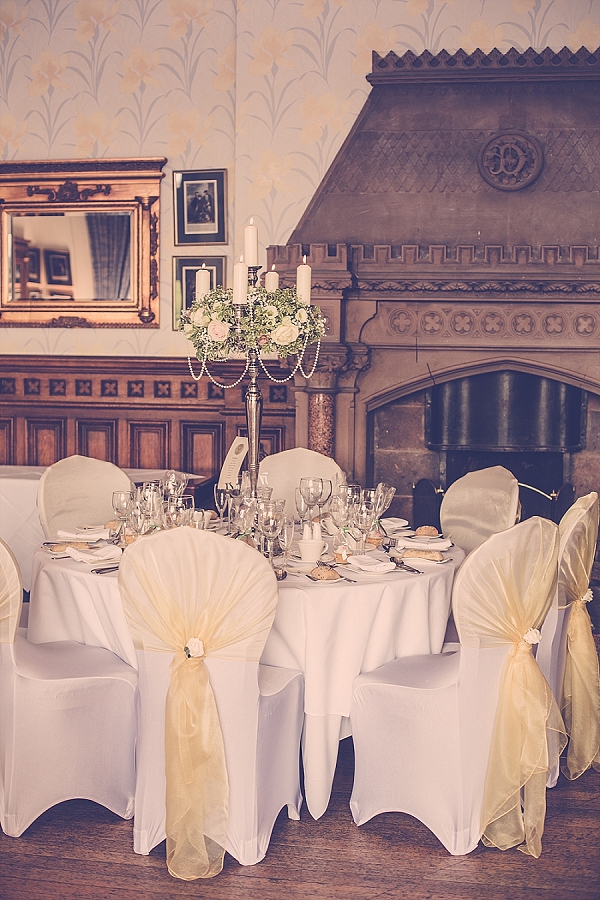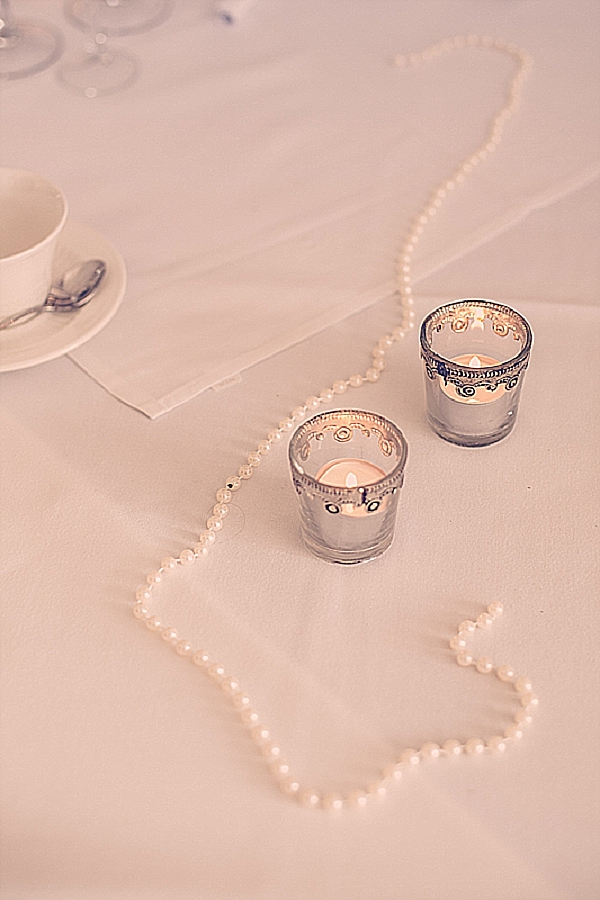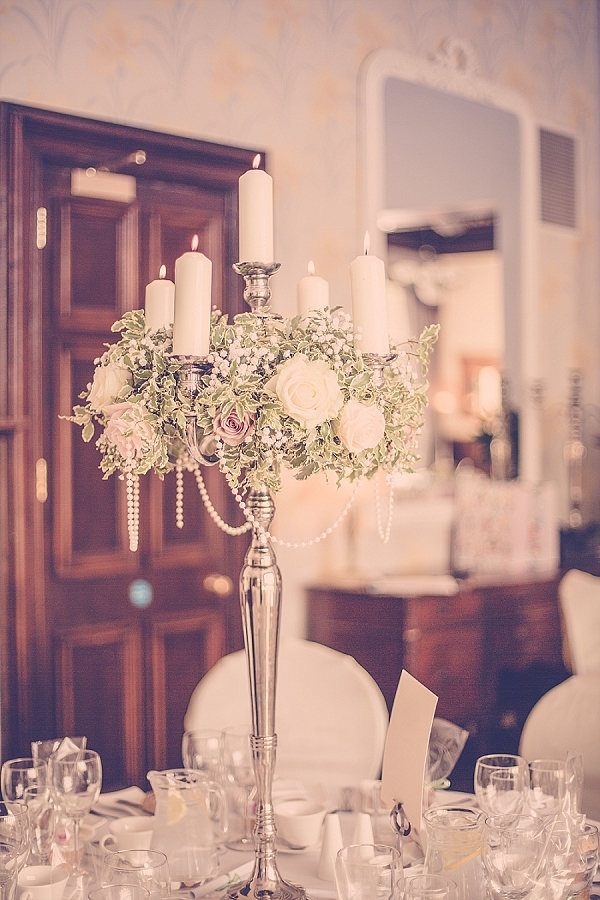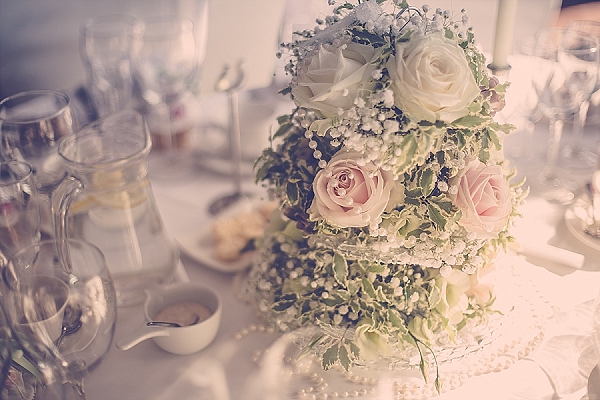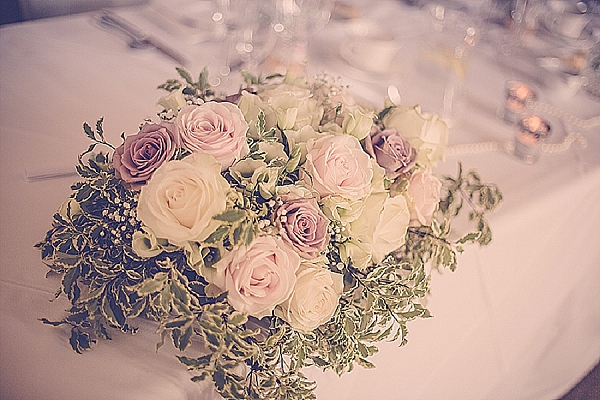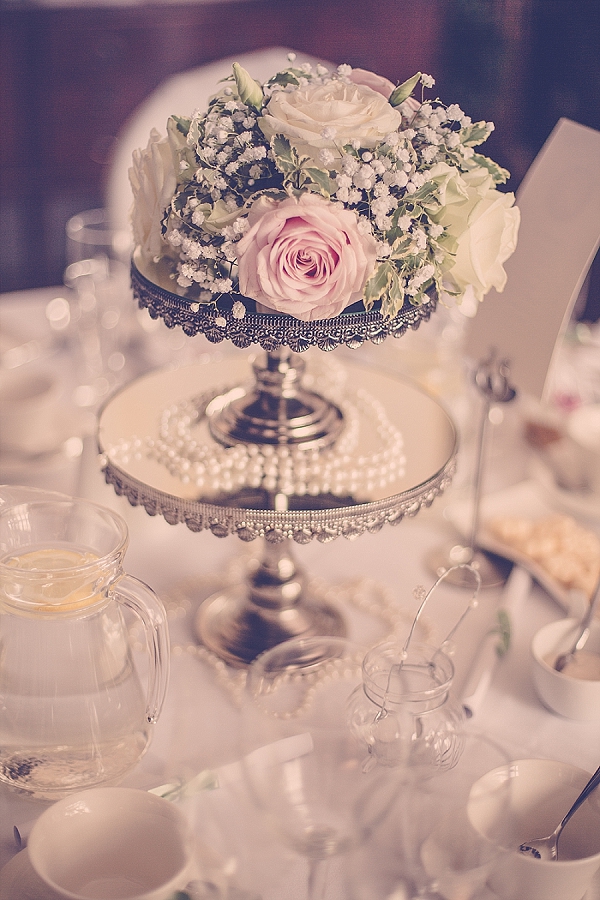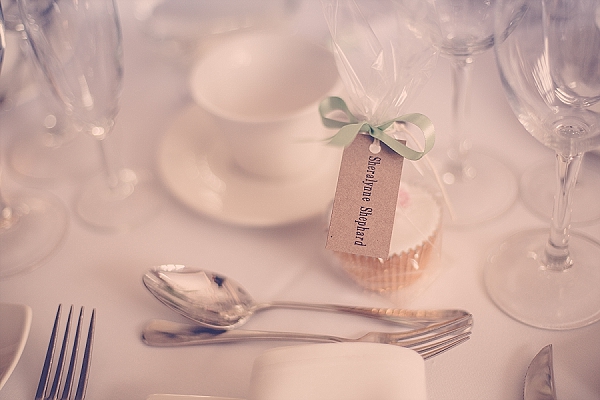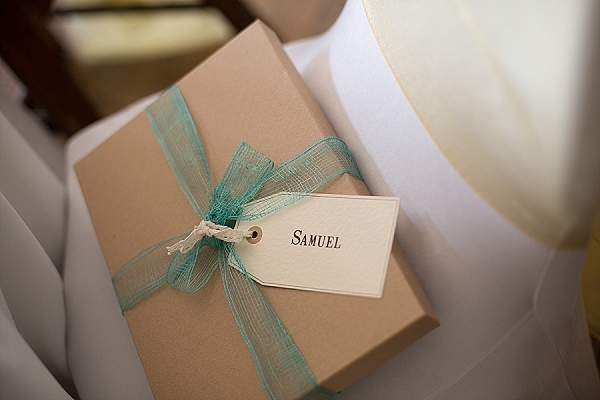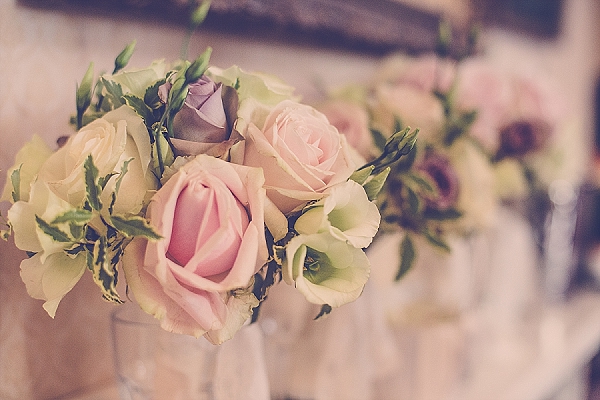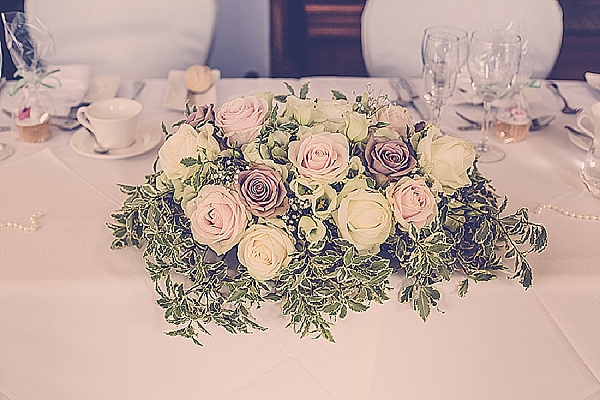 WINDOW SHUTTER TABLE PLAN
Mike loves comics and this fun couple chose to name their tables after characters including Spider Man and Batman for the top table. We displayed the stationery on our window shutter table plan making it easy for guests to find their seats. I loved seeing the newly married Dr and Dr McFarlane on their wedding day.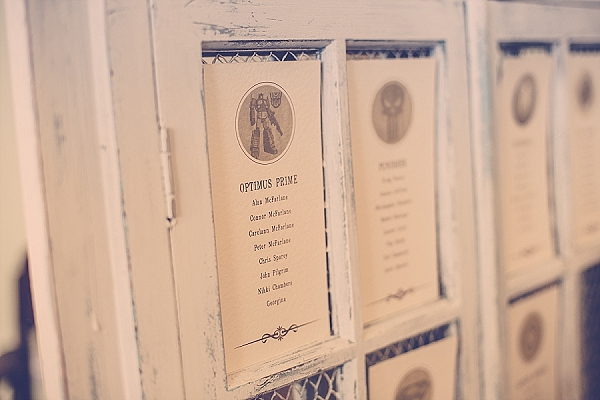 WROXALL ABBEY WEDDING FLOWERS – HANGING BOTTLES
Outside the church the ancient yew tree is the perfect place to let some light and interest into the churchyard. Soft vintage rose heads hanging in apothecary bottles look great and make the churchyard seem brighter and more welcoming.
Sam's mum was keen on us adding in some bunting which we found in lovely pastel shades to decorate the entrance to the marquee. It even had garlands of pearls on the design so just worked so well for this gorgeous wedding.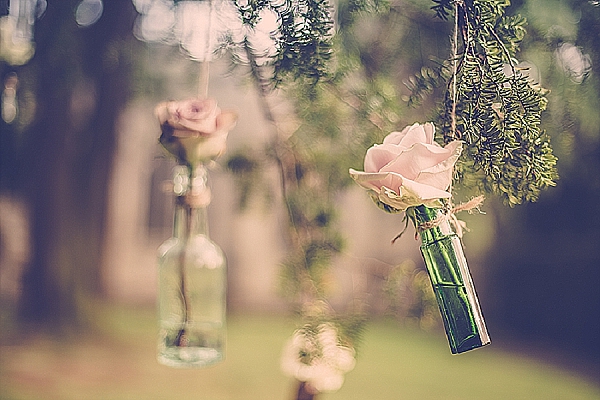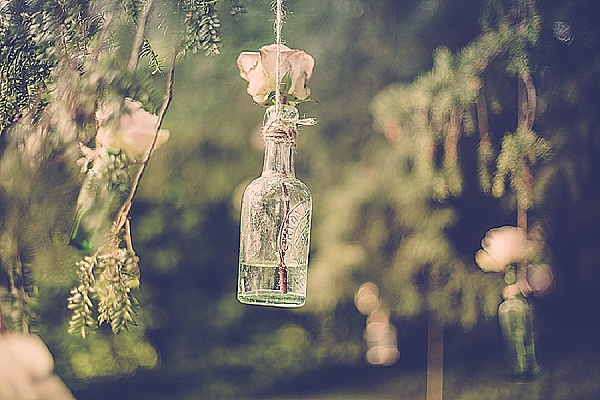 A VINTAGE SUITCASE FILLED WITH CARDS
A vintage suitcase was added to the Garden Room at Wroxall Abbey for guests to add their cards and add messages to their photo guest book.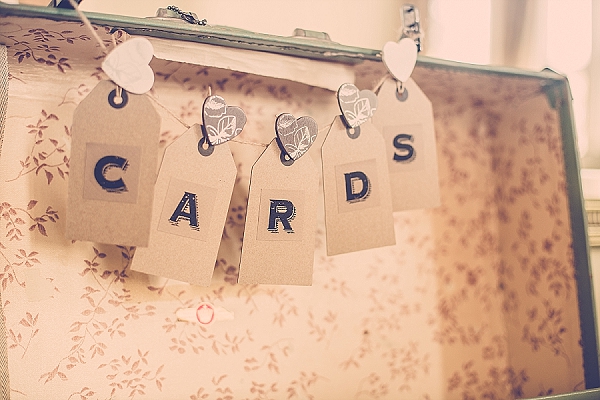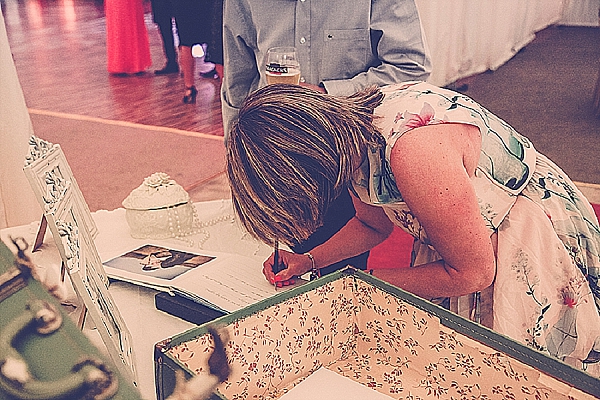 WEDDING CAKE FLOWERS
The cake was a highlight to the day. We liaised with the team at Fiona Cairns, makers of the royal wedding cake that Kate and William enjoyed, to ensure the flowers we created were fit for a right royal cake.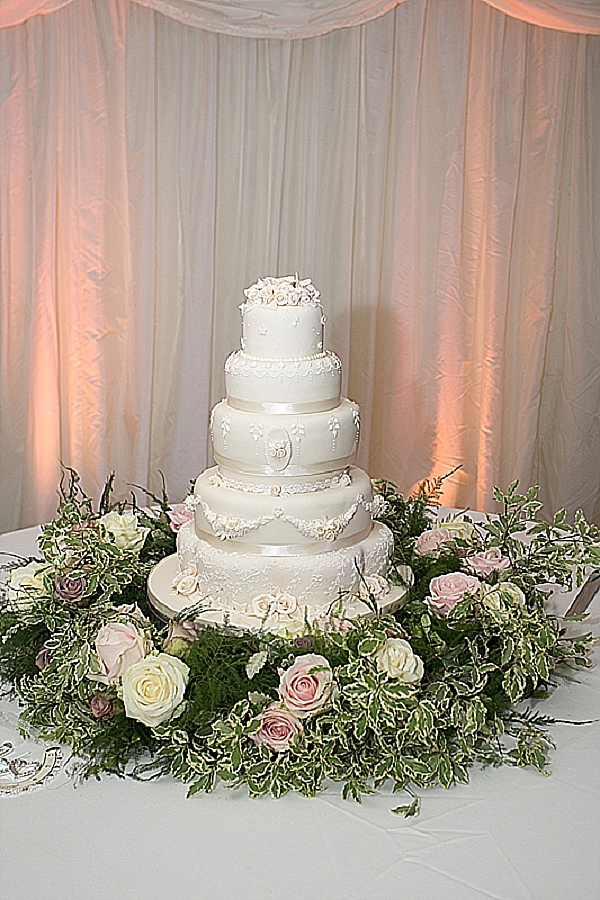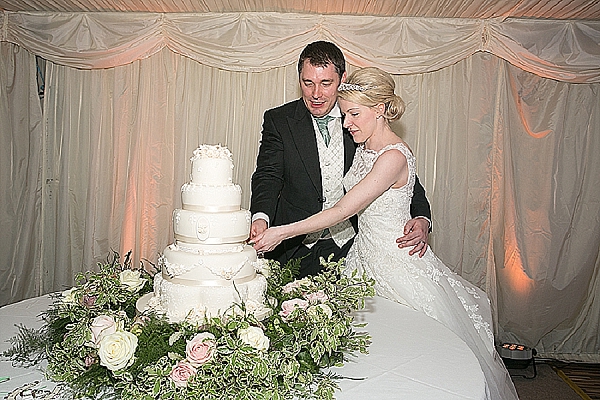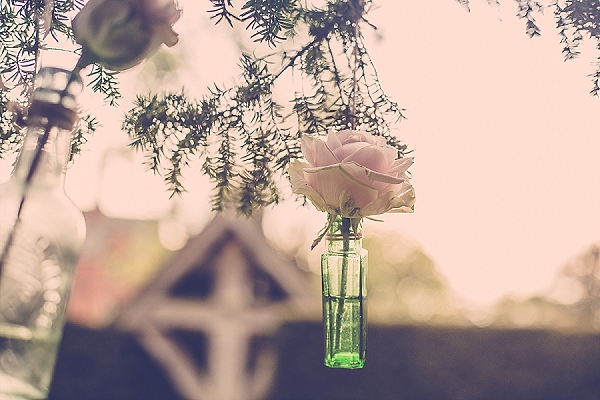 Credits – Florist: Passion for Flowers // Venue: Wroxall Abbey, Solihull // Photographer: Shepherd Photography // Cake: Fiona Cairns