As the days are turning cooler I thought we would share more images of this beautiful wedding at Blackwell Grange. Last September Danielle and Lorance entrusted us to create their flowers and decor and we loved bringing everything together on the day.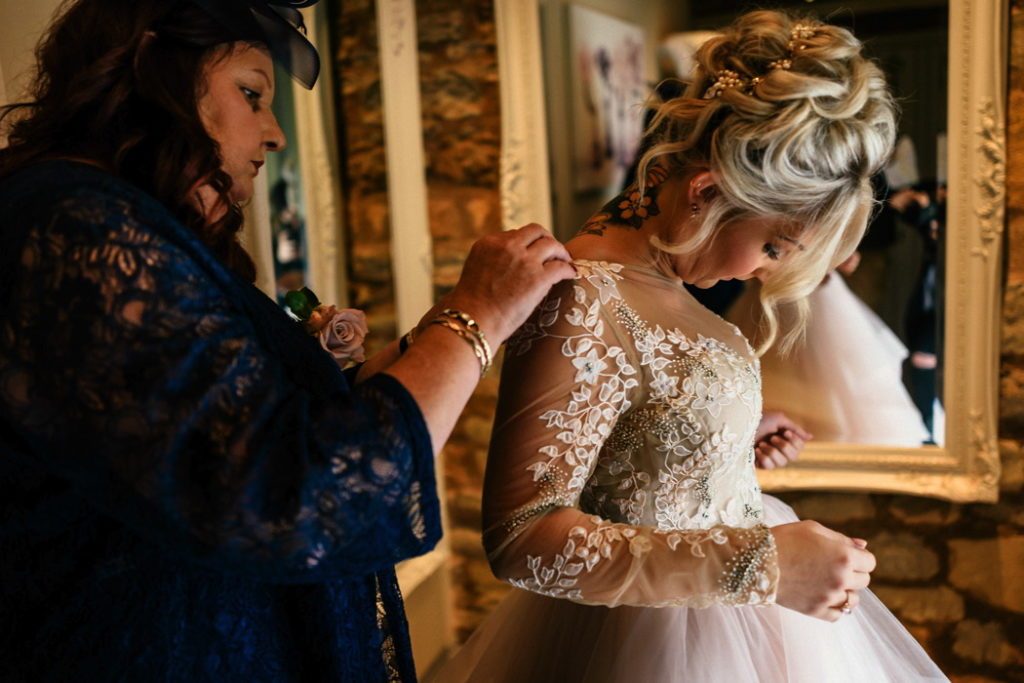 BRIDAL BOUQUET – ORGANIC STYLE AUTUMN COLOURS
Rich autumn colours were added into the bridal bouquet design for this organic style bouquet with touches of astilbe, dahlia, roses and eucalyptus.
BRIDESMAIDS BOUQUETS – DEEP RED BURGUNDY & FOLIAGE
Plenty of foliage and deep burgundy red dahlias carried through into the bridesmaids bouquets.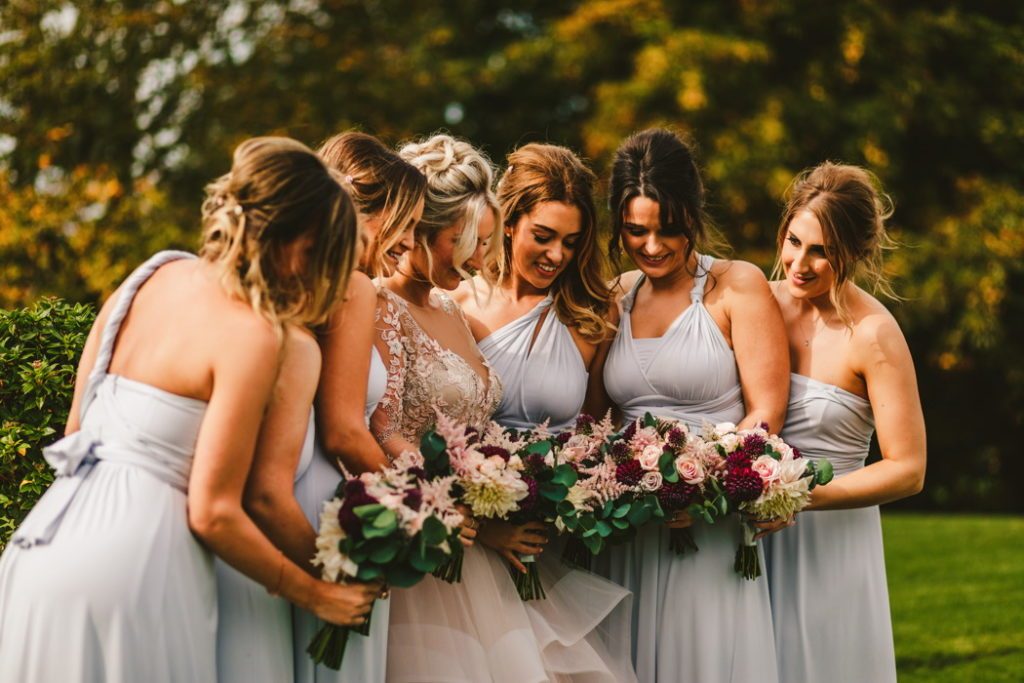 WEDDING CEREMONY AT BLACKWELL GRANGE
The ceremony barn is a lovely setting for a wedding ceremony nestled into the countryside.
CEREMONY FLOWERS & DECORATIONS – BLACKWELL GRANGE BARN VENUE
Ceremony decorations included a mix of lanterns, stylish chair flowers and a fireplace decorated in colours of the day.
BLACKWELL GRANGE BARN VENUE WEDDING BREAKFAST DECORATIONS
The top table is where all eyes are focused for a large part of the wedding breakfast to a long garland of lush foliage with flowers was a great choice. The backdrop was created especially for the couple with a romantic ring of flowers and Dani's favourite sparkling lights and foliage added in.
FLOWERS FOR THE WEDDING CAKE TABLE
Ask your florist for vases for the bouquets so they can be added to the cake table display. I love the axe for cutting the rustic cake.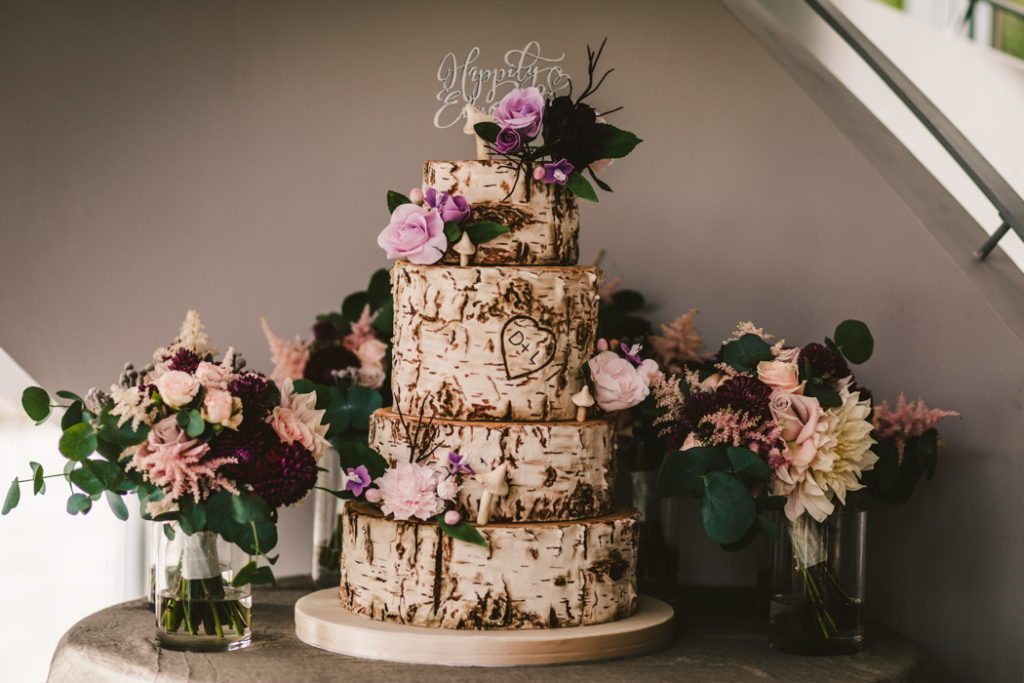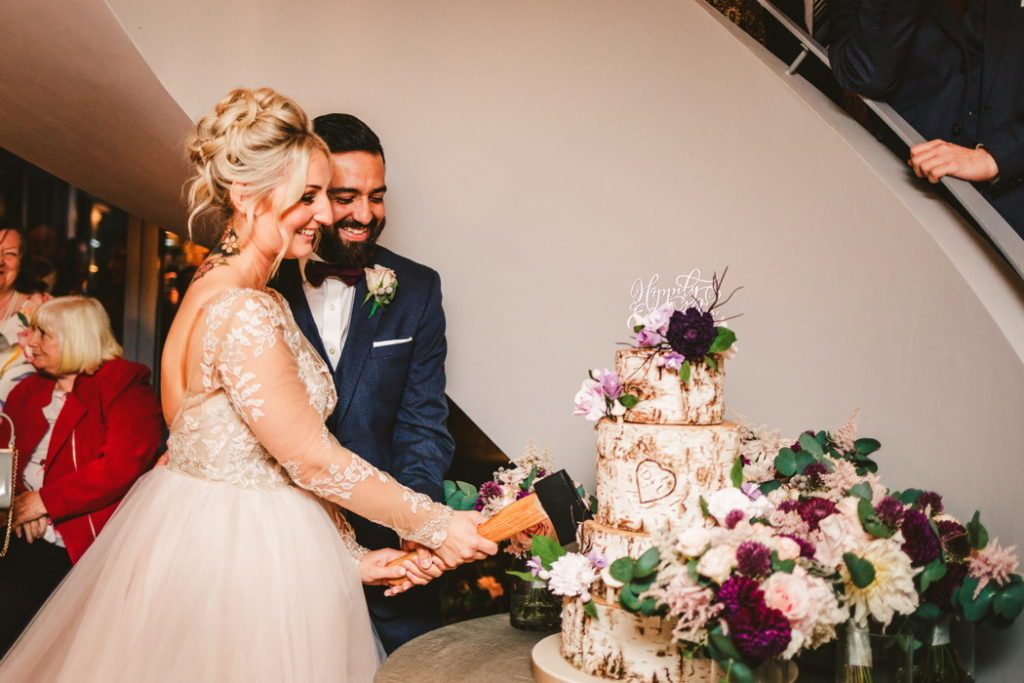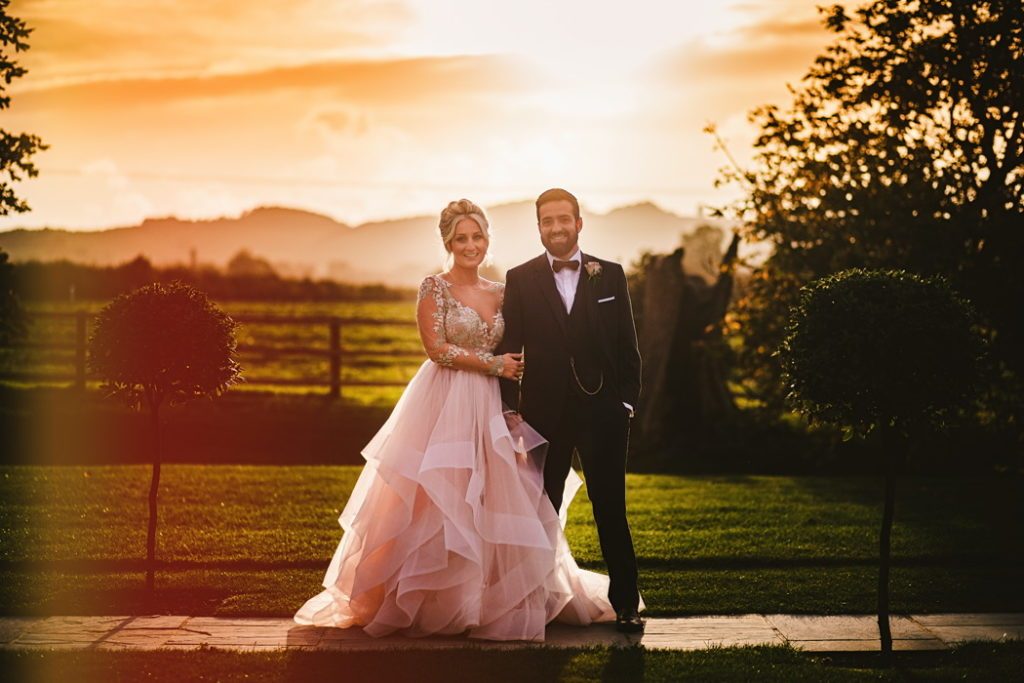 Danielle and Lorance, thank you for your lovely words.
'We just wanted to a massive thank you for everything you did for us! The wedding looked spectacular and almost all of that was down to you! We loved absolutely everything it was perfect! You have been so amazingly helpful and are full of fantastic ideas! Continue to make people's wedding days so perfect because you really have done something special for us!'
If you are looking for inspiration for your 2019 wedding please get in touch.
Karen x
CREDITS: Florist: Passion for Flowers // Venue: Blackwell Grange // Photographer: Simon Brettell Photography and Darren Gair