A wedding from our archives today. This spring wedding at Hampton Manor was so pretty, with blush pink Sweet Avalanche Roses and lots of mercury silver details.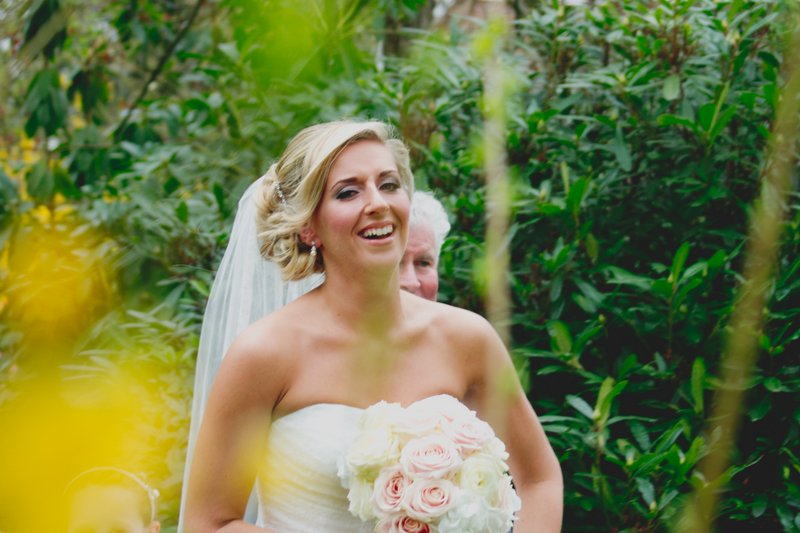 Lotty and Dan were married at Hampton Church in April, very local to Passion for Flowers and a short walk through the gardens to Hampton Manor. What a perfect setting for a spring wedding. Over the months we met with Lotty and her mum to prepare ideas and  to create the look for Lotty and Dan's romantic pastel pink and mercury silver wedding at Hampton Manor. Lotty runs a dance school and wanted to use the Beauty and The Beast fairytale as a thread running through her wedding. We agreed on pastel pink roses as the key blooms mixed with touches of white and ivory and lots of sparkle and candlelight.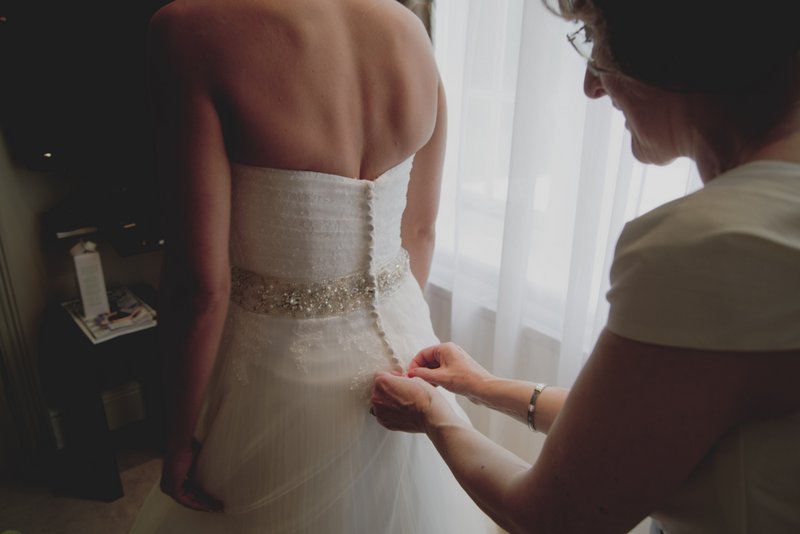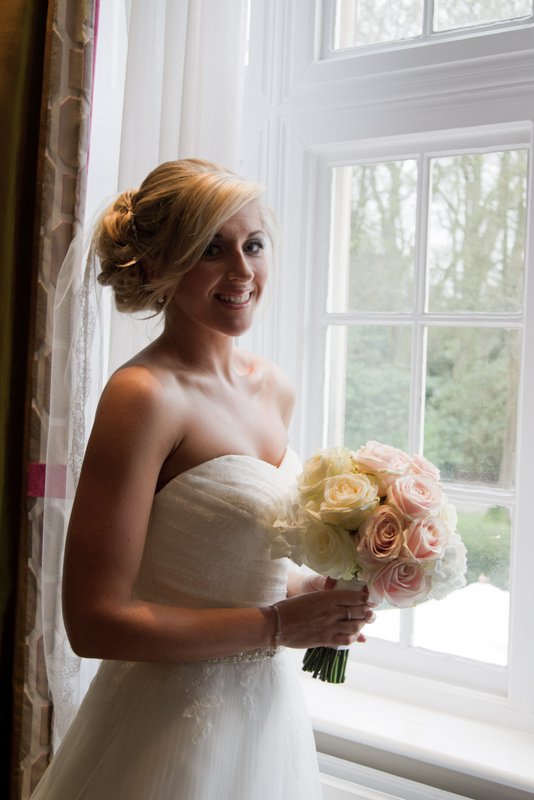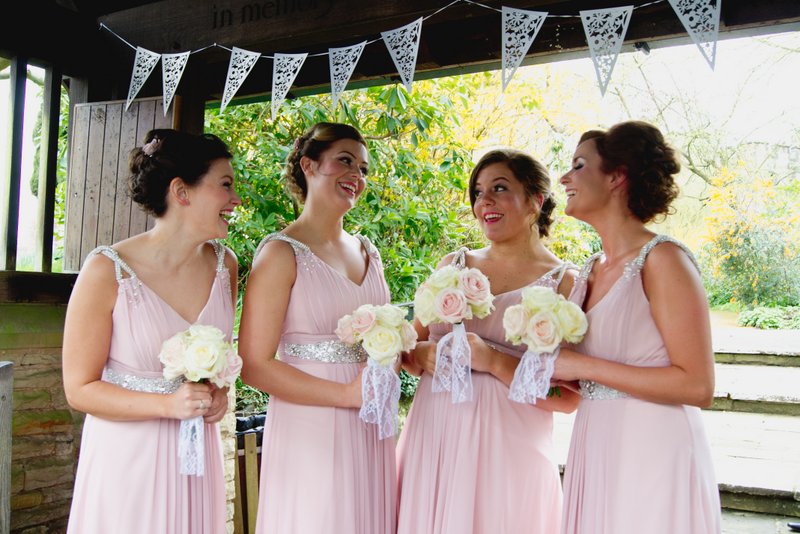 PASTEL PINK & CREAM ROSE BRIDALBOUQUET
Lotty had a gorgeous lace wedding dress and so we created a romantic feminine bouquet in blush pinks a complete change from her everyday image.Touches of hydrangea softened the look.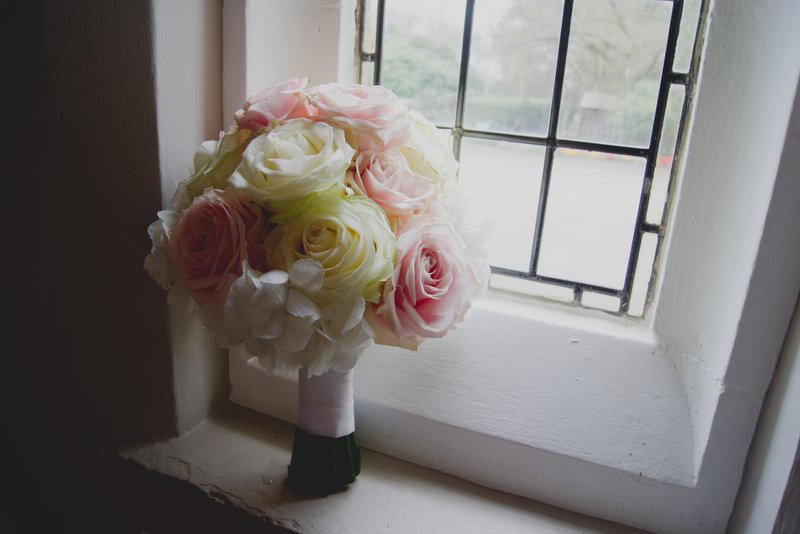 PASTEL PINK & CREAM ROSE BOUQUETS FOR BRIDESMAIDS
With 5 bridesmaids in soft pink dresses the look continued with the softest of rose bouquets hand tied with lace to complement Lotty's dress. I love their jewel encrusted belts bringing a touch more glamour and sparkle to the day.

PASTEL PINK ROSE BUTTON HOLES
Dan and the boys had pastel pink rose button holes whilst we used the same tones for larger sweet avalanche roses for the ladies. Everything was soft, pink and romantic for this wedding day. With so many button holes it is important to make sure they have name tags to help with the distribution on the wedding day.

PEW ENDS ~ HAMPTON CHURCH WEDDING FLOWERS
The wooden pews had simple pew ends blush and soft pink roses hand tied with a sprig of pittosporum and lace. After the service everyone walked back through to the Manor gardens and had a great chance for some  photos. I just love the one with the bridal party Rebecca shot.

MERCURY SILVER & PASTEL PINK ROSES ~ A WEDDING AT HAMPTON MANOR

The richness of the mercury silver with the pastel pink roses looked majestic at Hampton Manor. The long top table had the most romantic collection of mercury silver items, candlesticks in a variety of heights with white candles, large hurricane vases and a mix of different shaped and sized mercury silver bottles with filled with soft pastel pink roses. The guest tables had a touch of whimsy with the key to the castle, lots of candlelight and roses in gorgeous bottles in the glass domes. Mini glass domes were added to the top table to link the look. As the candles were lit the romance blossomed.


VINTAGE ROSES IN CHINA TEA CUPS & GLASS BOWLS ~ A WEDDING AT HAMPTON MANOR
Lotty wanted to incorporate some of her grandma's rosebud china to the room and it looked soft and romantic on the large wooden display table with the cakes, vintage roses in glass rose bowls and a collection of beautiful boxes.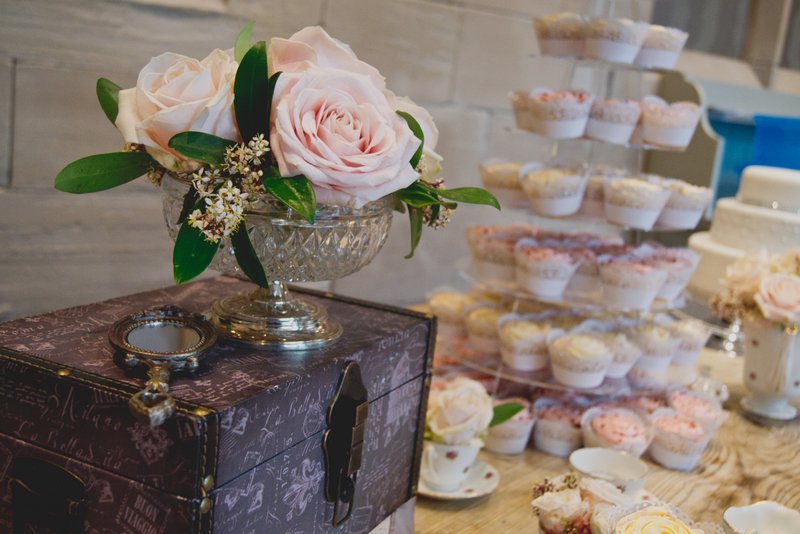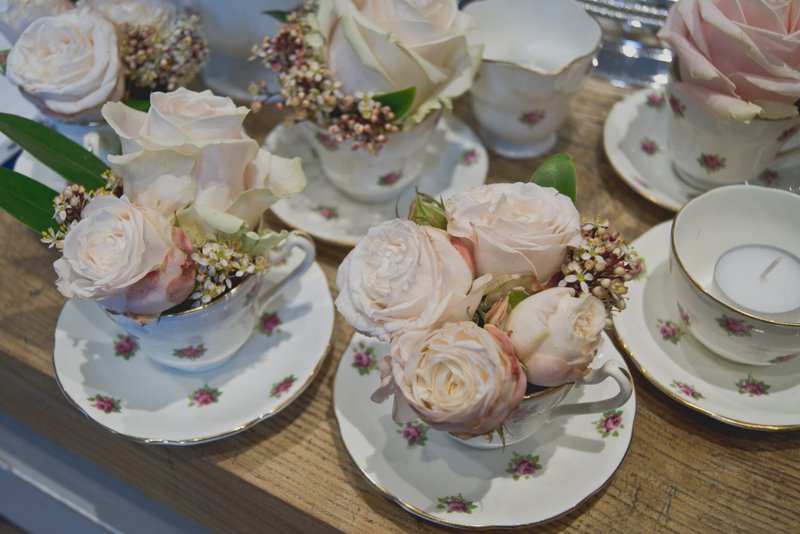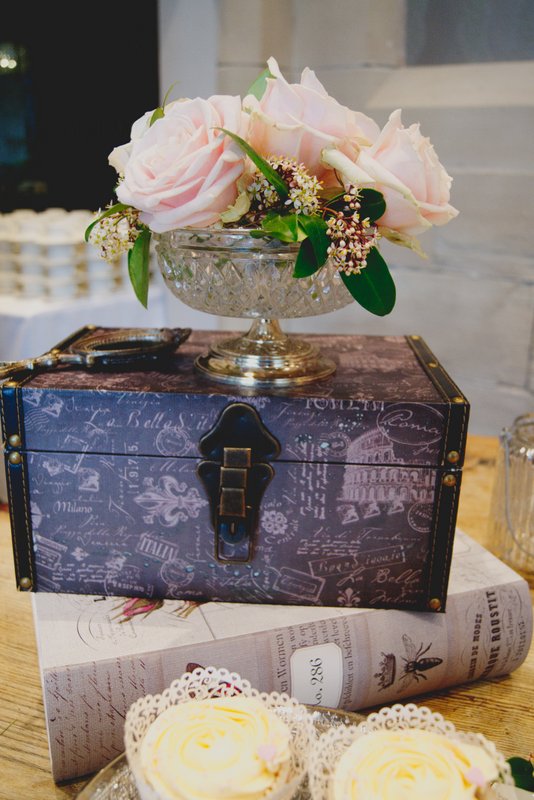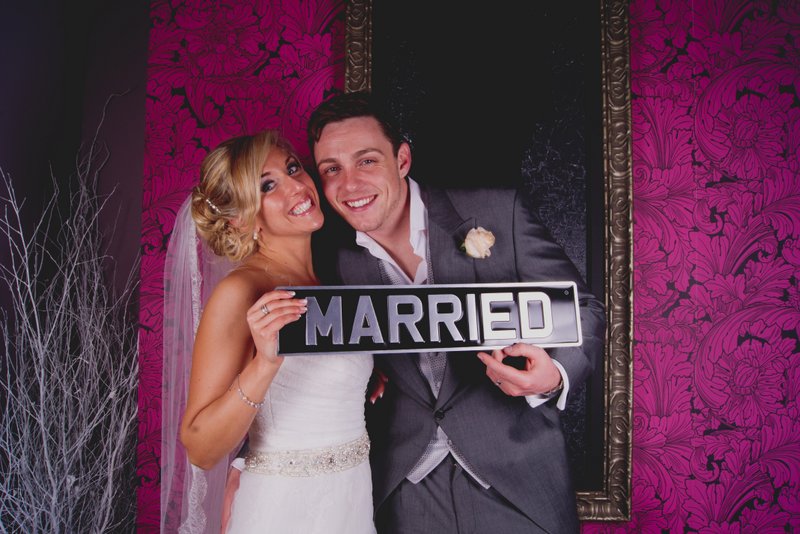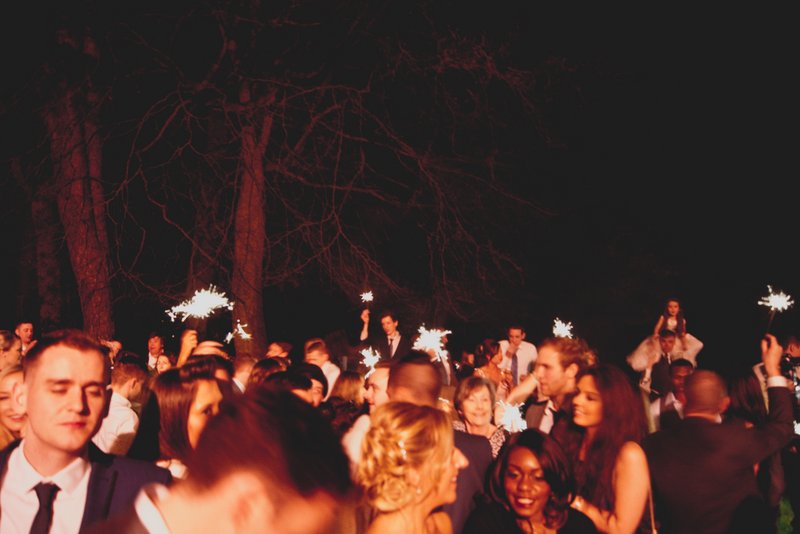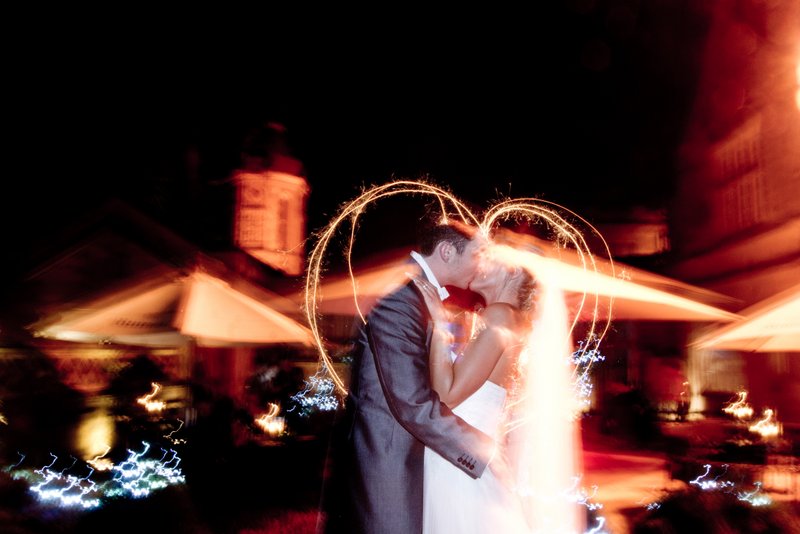 If you are looking for a wedding florist and stylist for your Hampton Manor wedding please get in touch if you like our style and think we could be the florist for you.
Credits – Florist: Passion for Flowers // Phototgrapher: Just Rebecca Photography // Venue: Hampton Manor