I am delighted to share these images from the most relaxed summer wedding flowers we created for Jacquie and Neil with a 60's Rock and Roll vibe and natural looking flowers.
RELAXED FLOWER CROWN – YELLOW, WHITE AND GREEN
A lightweight feathery flower crown with delicate love in a mist, yellow craspedia, rose buds and snippets of soft ruscus suited the relaxed day and was worn by Jacquie from setting off to church through to the last dance of the evening.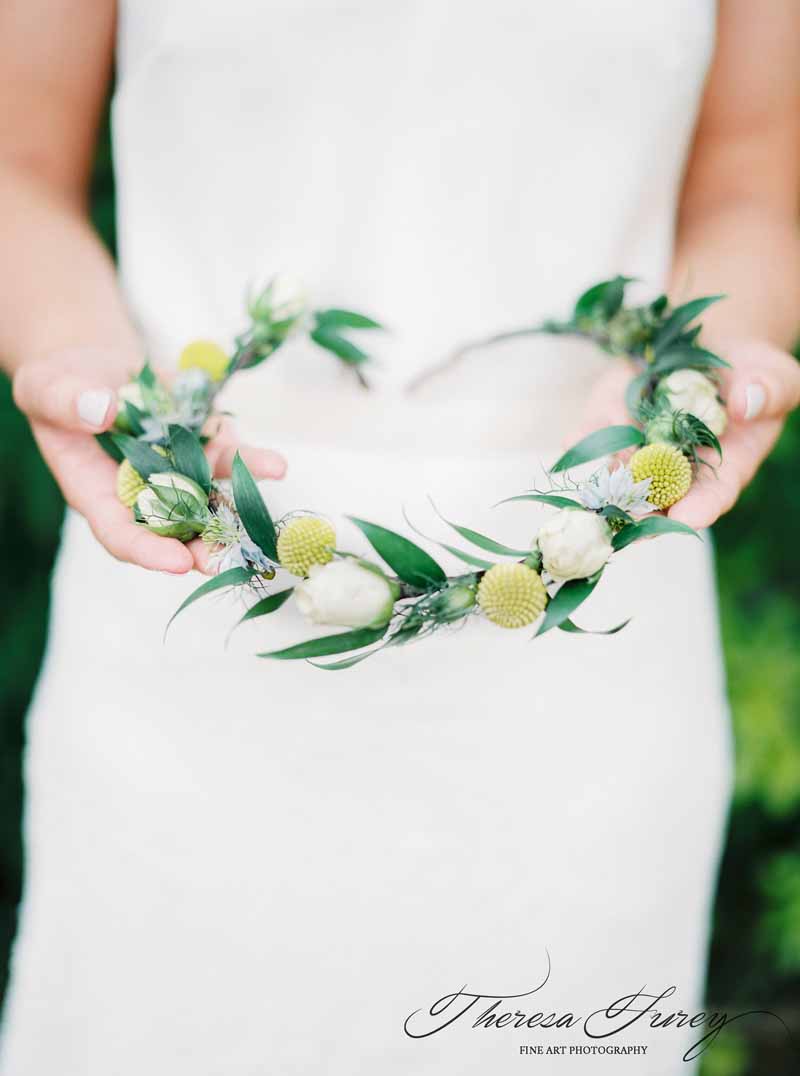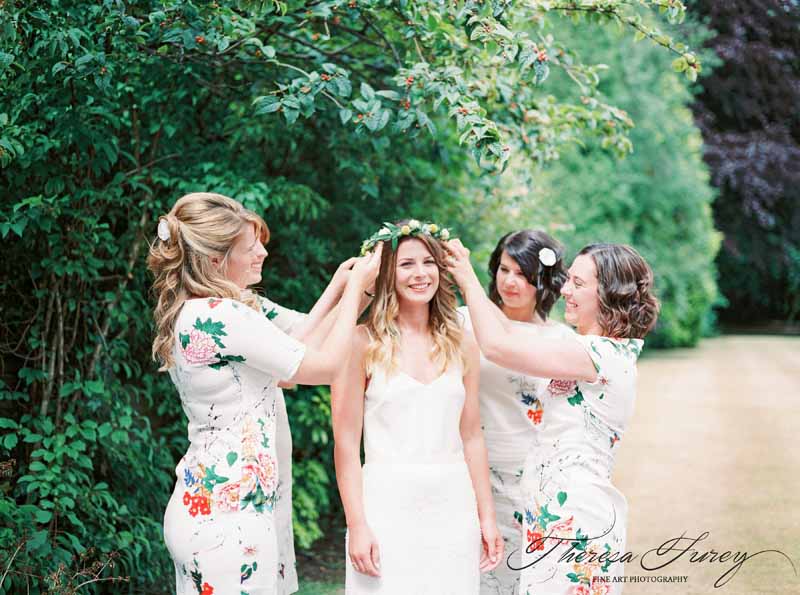 SUMMER BRIDAL BOUQUET – BRIGHT ORGANIC STYLE BOUQUET
The bride carried a very loose hand tied natural looking mix of garden roses, tanacetum daisy, soft ruscus trailing, blue love in a mist, cornflowers and pops of bright orange blooms  gorgeous with her Charlie Brear dress in pale ivory tones.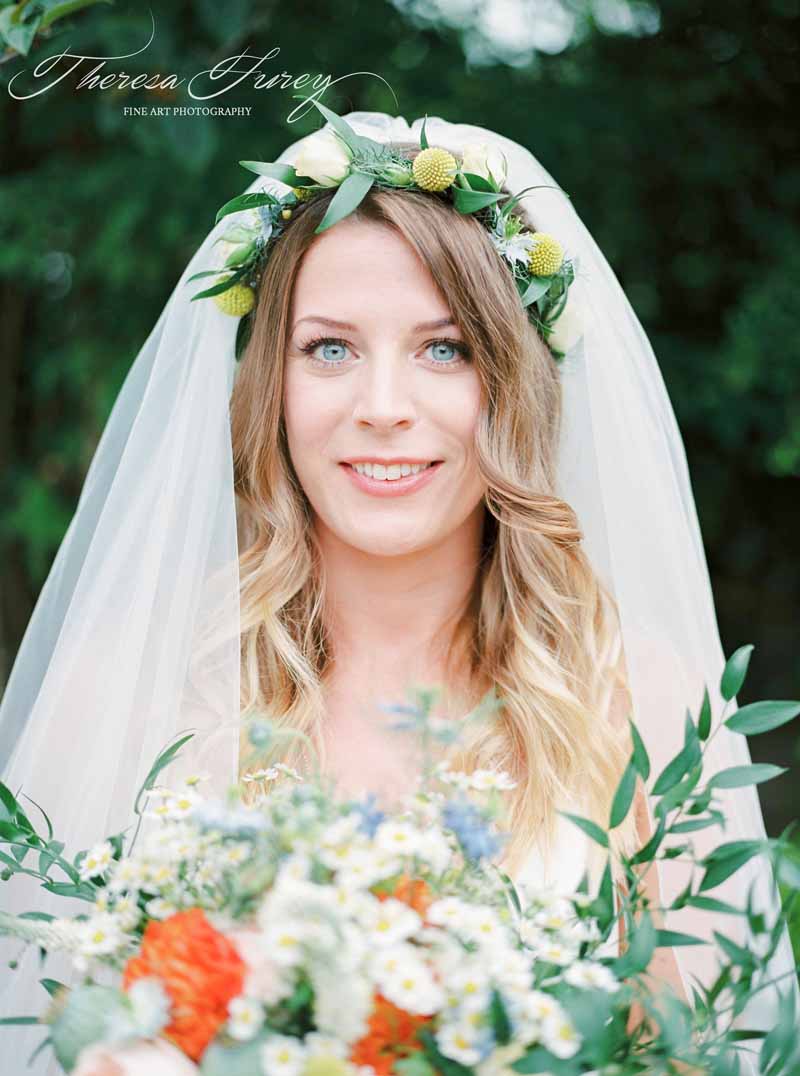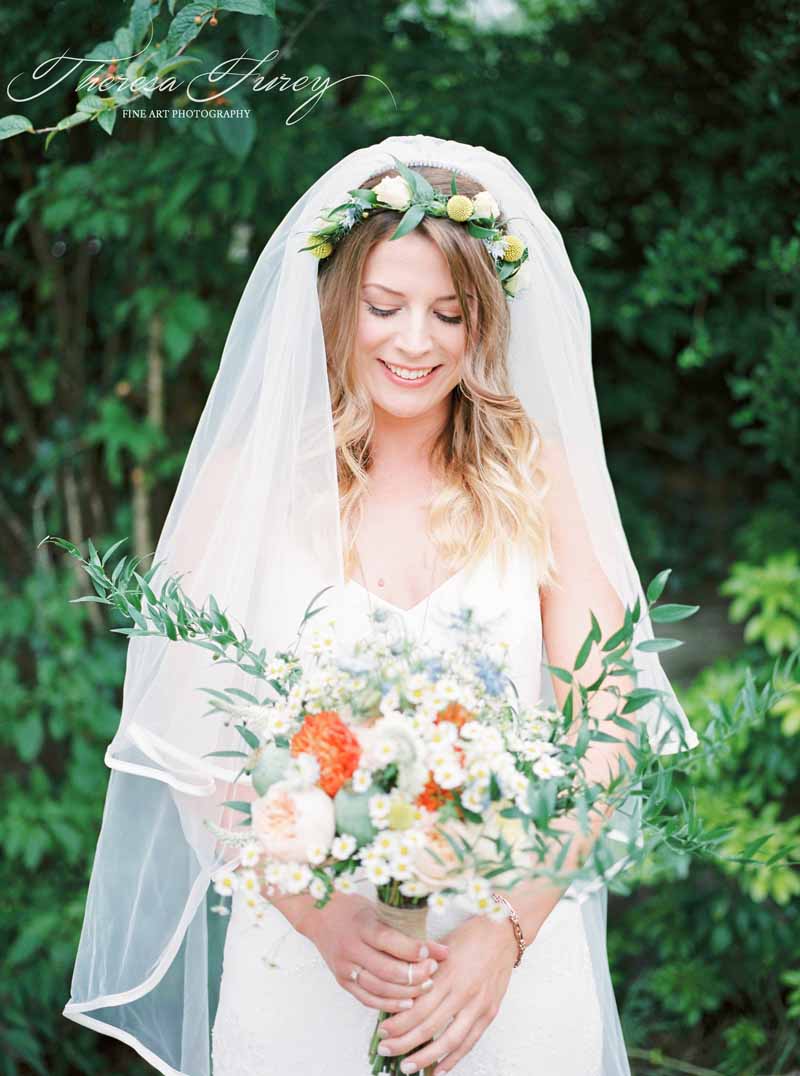 SUMMER BRIDESMAIDS BOUQUETS FOR FLORAL DRESSES
We always love our consultations when we get to see the bridesmaids dresses or swatches or colours and can then design bouquets to suite. The floral dresses worn by the girls looked stunning pared with loose natural summer bouquets.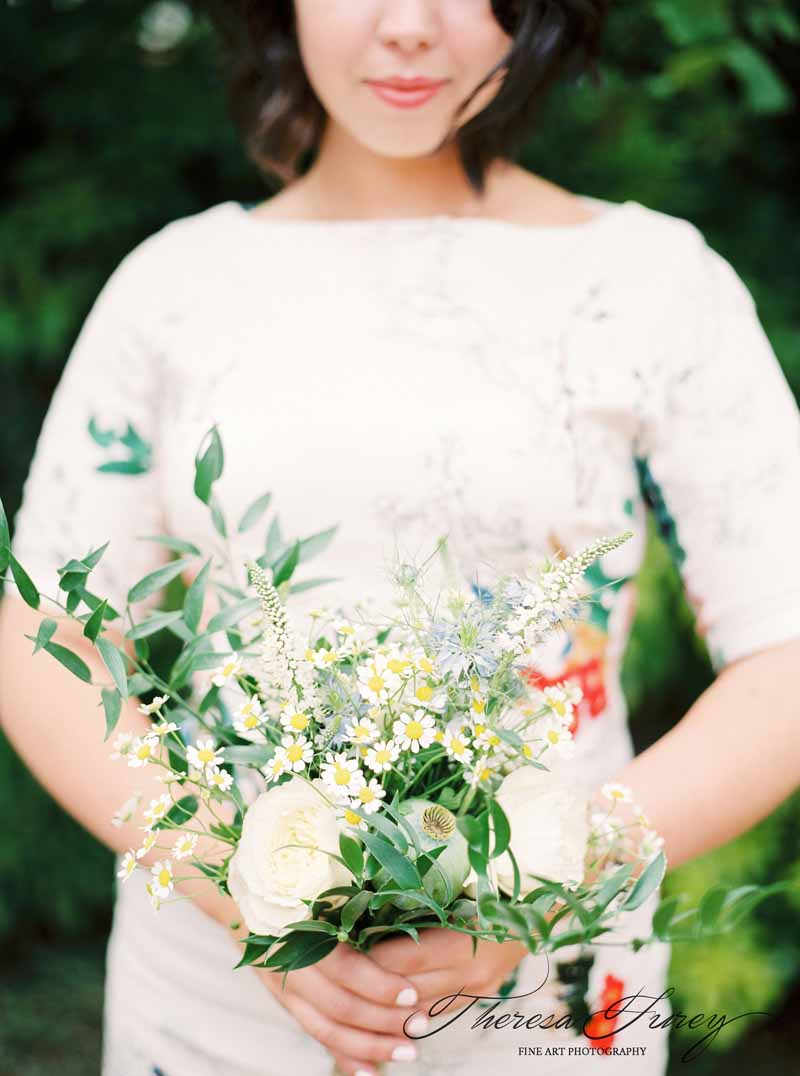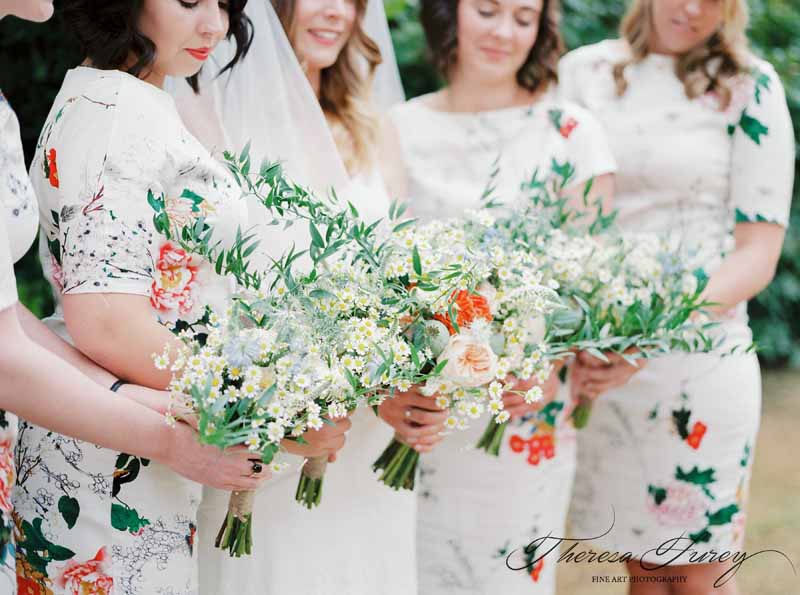 ROSE BUTTON HOLES TIED WITH TWINE
The boys wore rose button holes simply tied with twine for their relaxed look.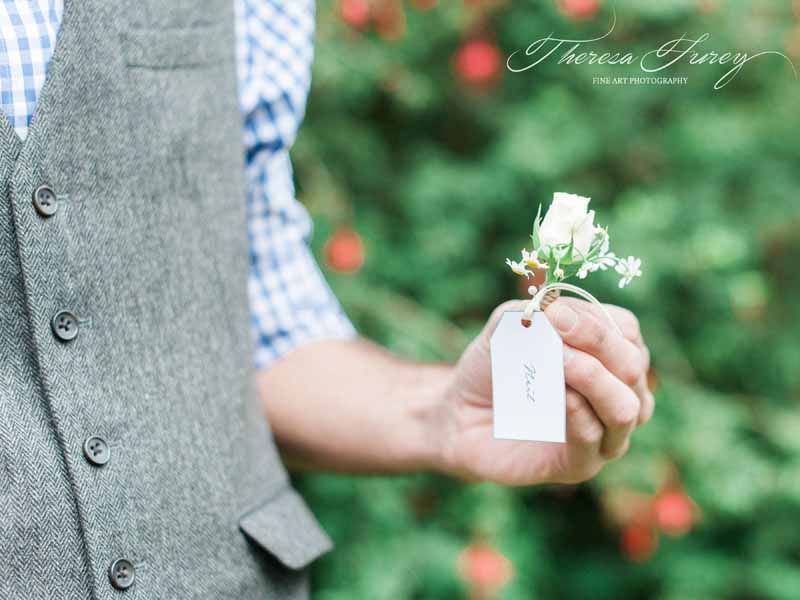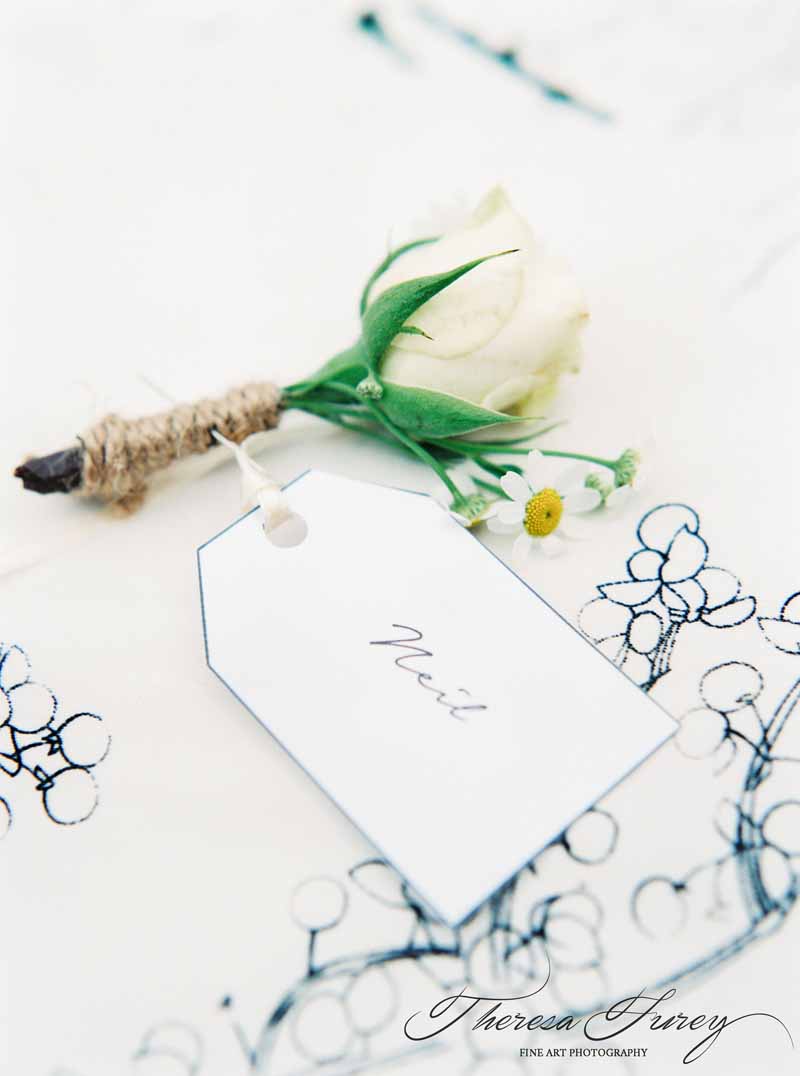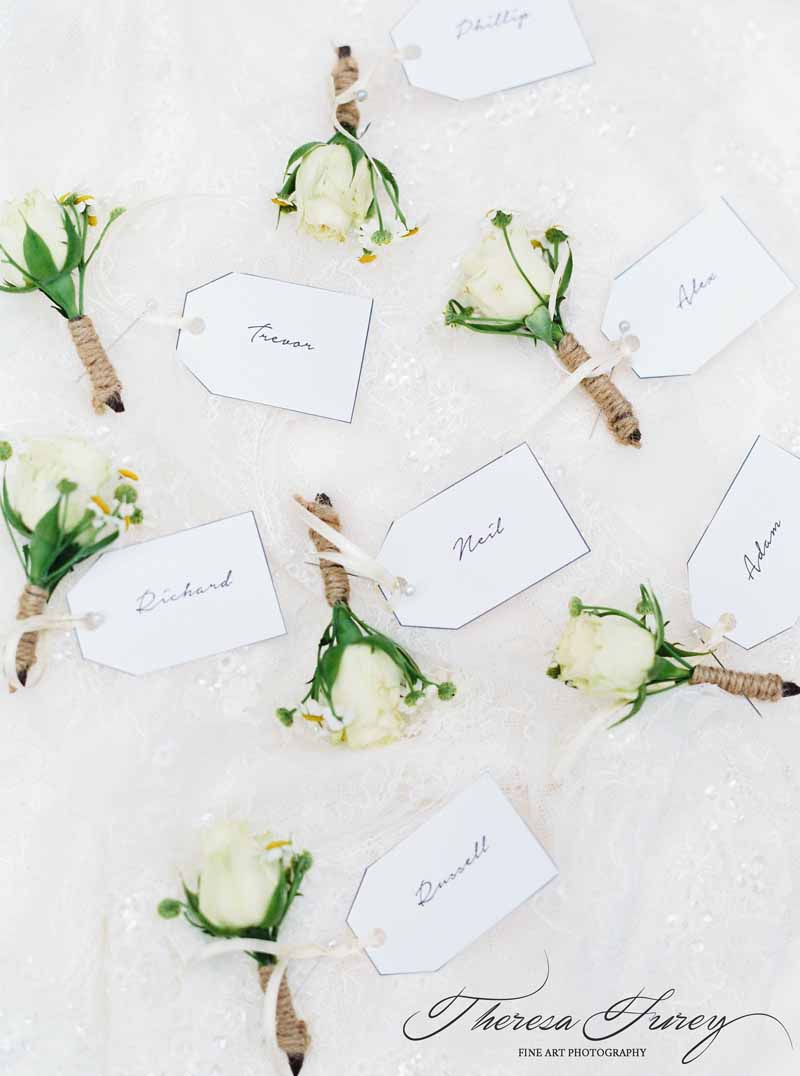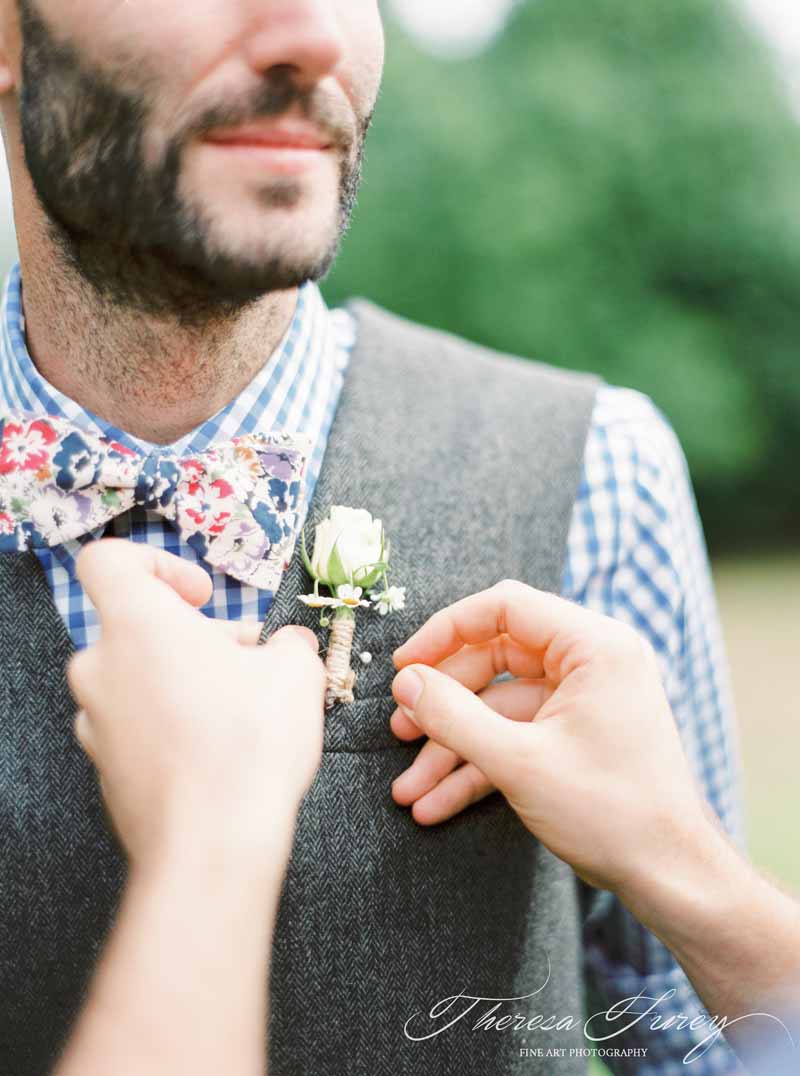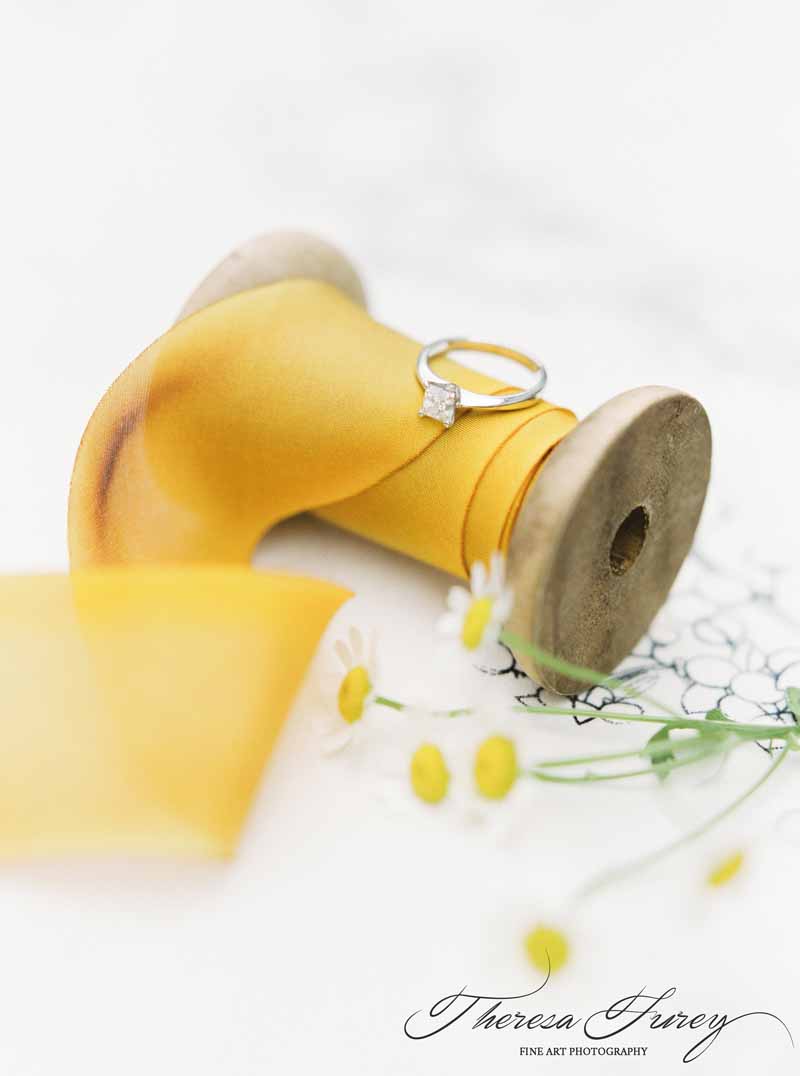 RELAXED SUMMER FLOWERS FOR A COUNTRY CHURCH
Barnt Green church just down the road from the family home was welcoming for the wedding guests. A galvanised bucket of flowers decorated the altar and simple posies of flowers were set out down the aisle.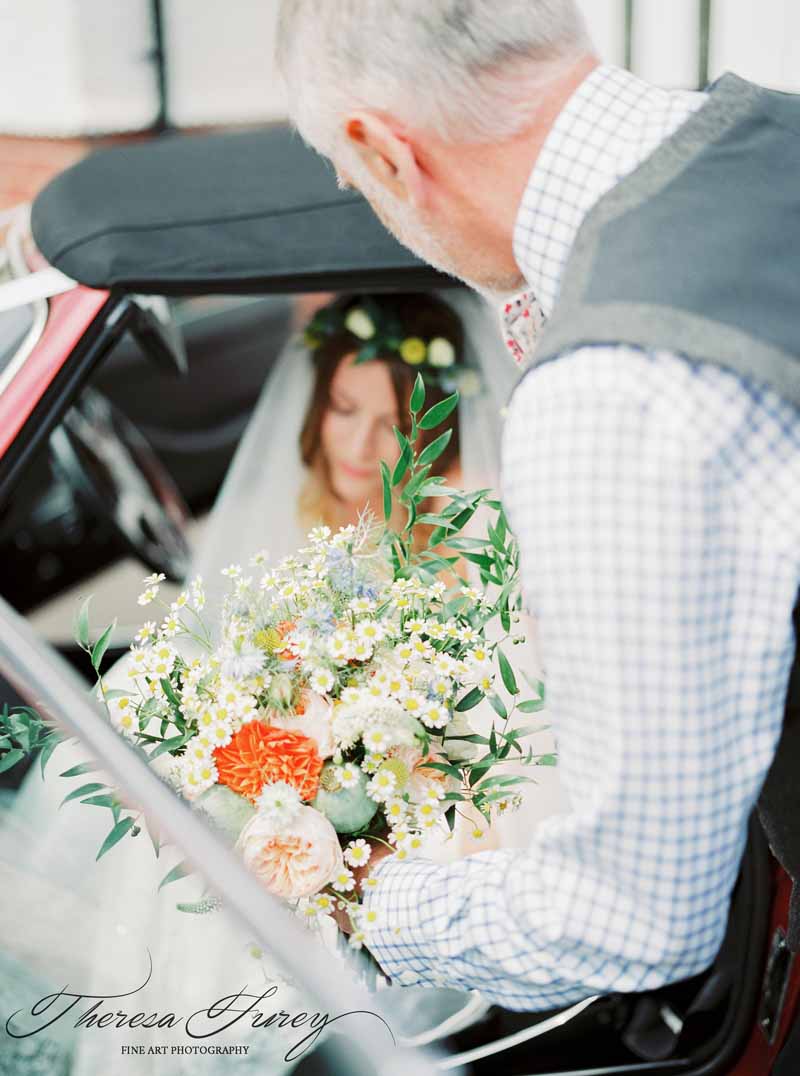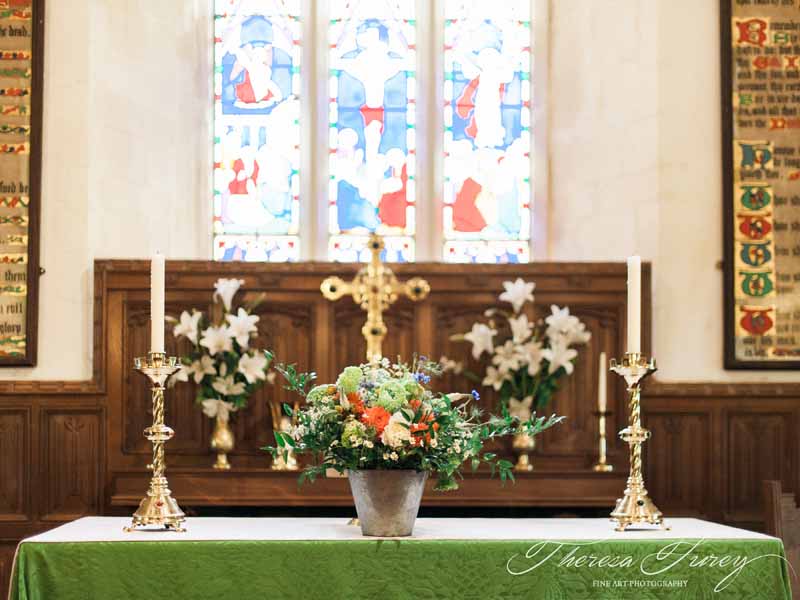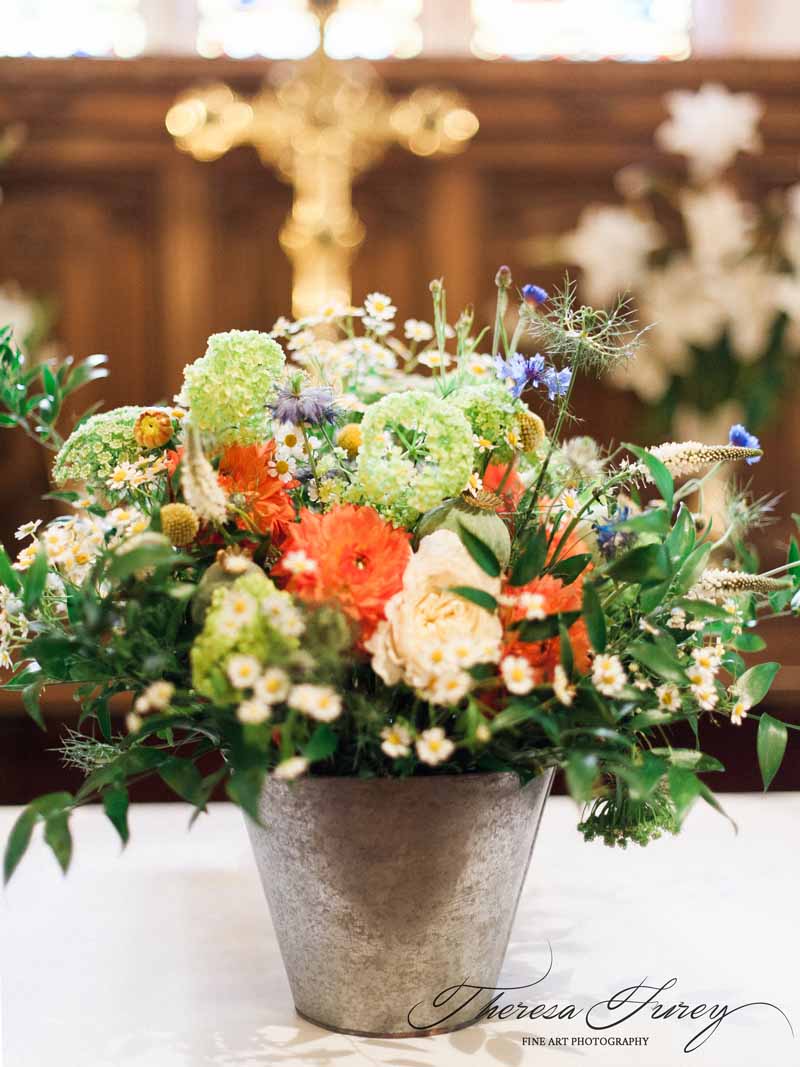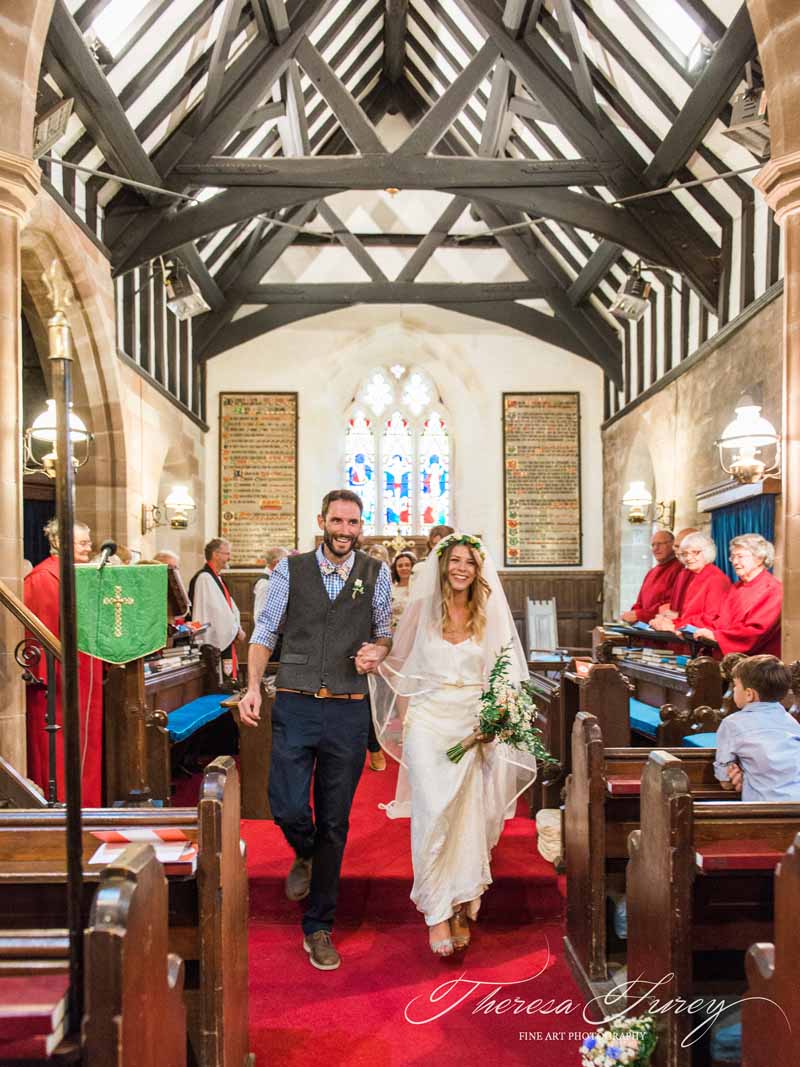 SUMMER GARDEN WEDDING
Jacquie and Neil chose Laughern Hill with its walled garden setting, vinery and beautiful garden for their summer garden wedding. A marquee was set up in the gardens leaving an abundance of space to dress and decorate to their taste.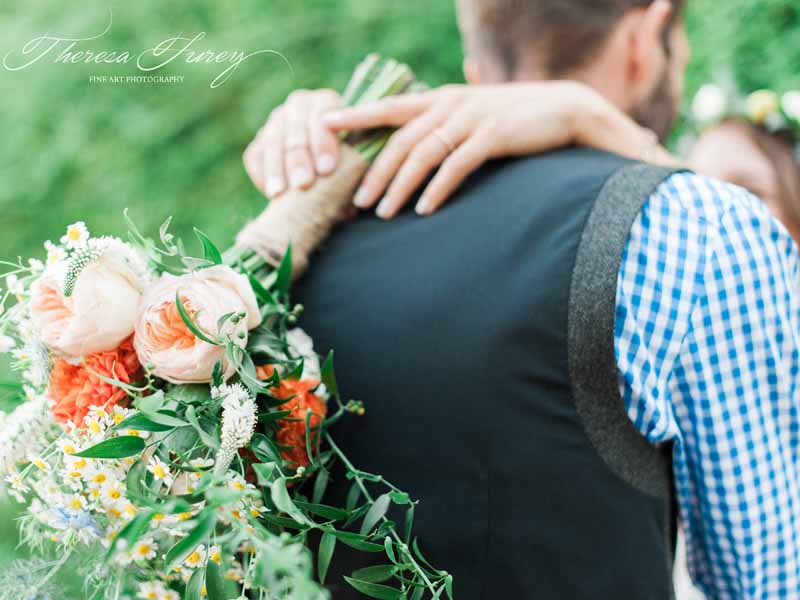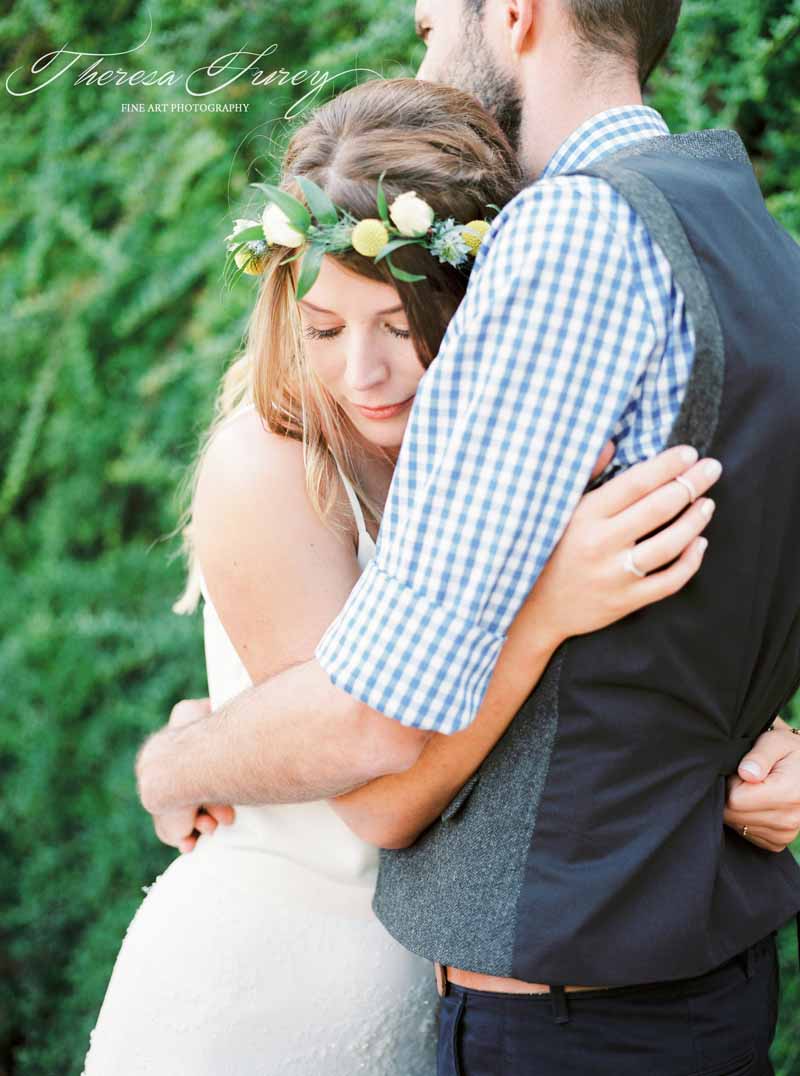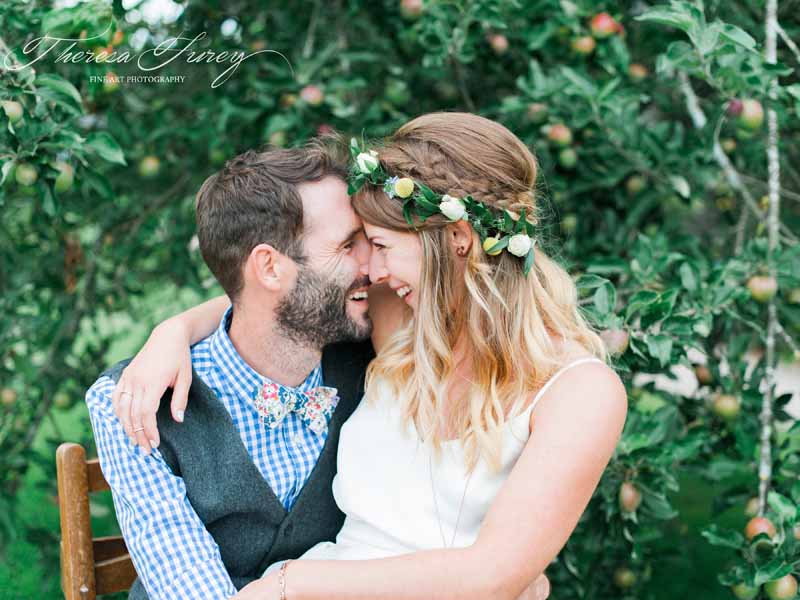 SUMMER WEDDING CENTREPIECES – BRIGHT FLOWERS IN ECLECTIC MIX OF CRYSTAL VASES AND TEA CUPS
The tables had an eclectic mix of relaxed centrepieces. Bright flowers from the day unified the look and created the relaxed look the couple were hoping for. The Vinery was a lovely spot for photos and guests mingling with the grapes hanging above a set of rustic ladders. A favourite decoration of the day for our bride.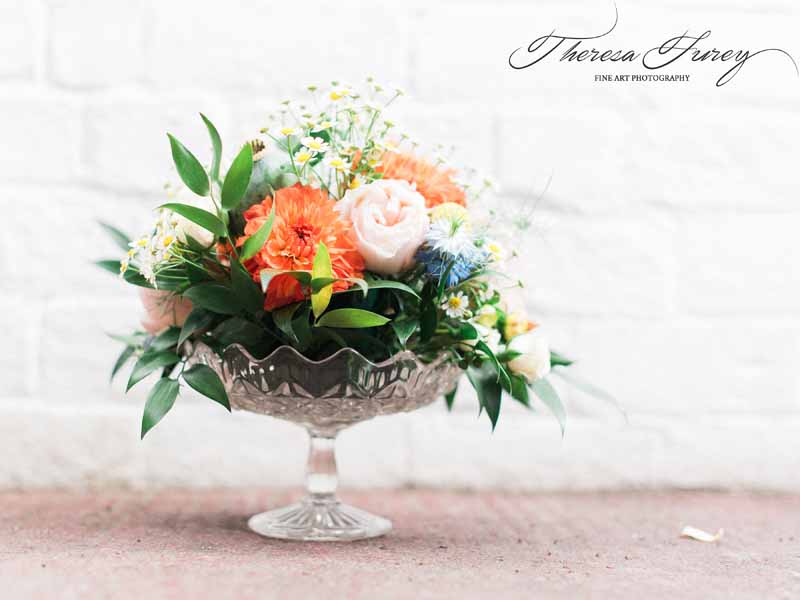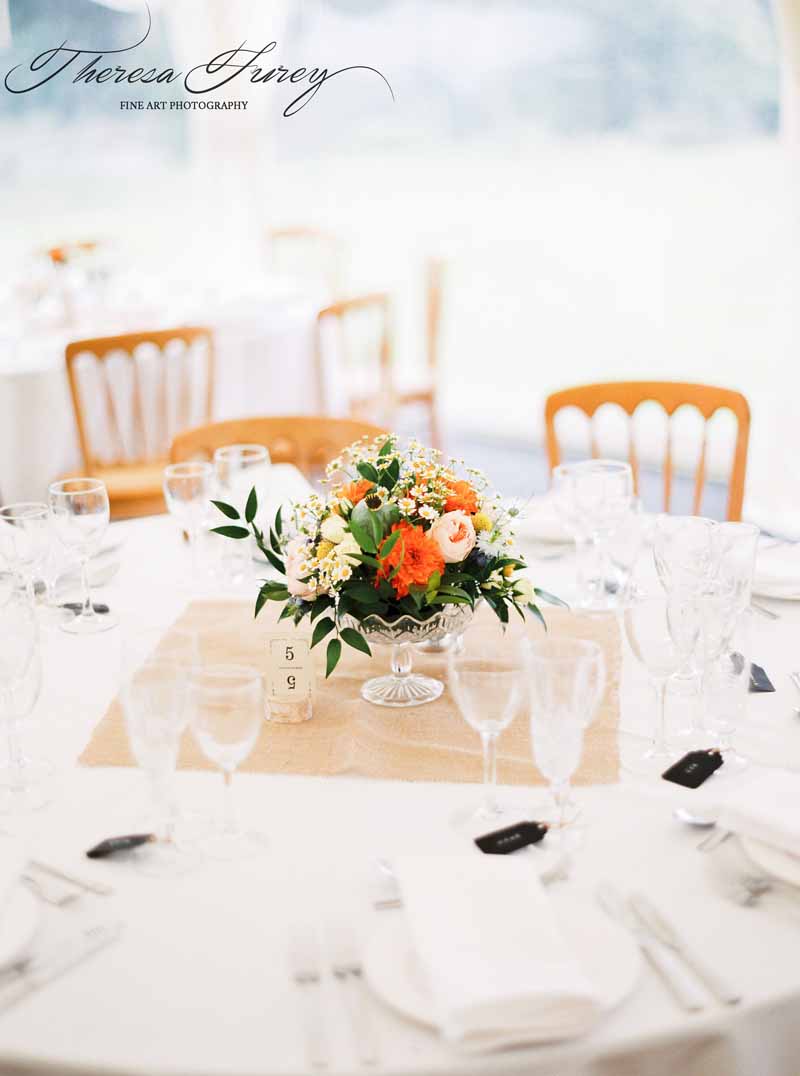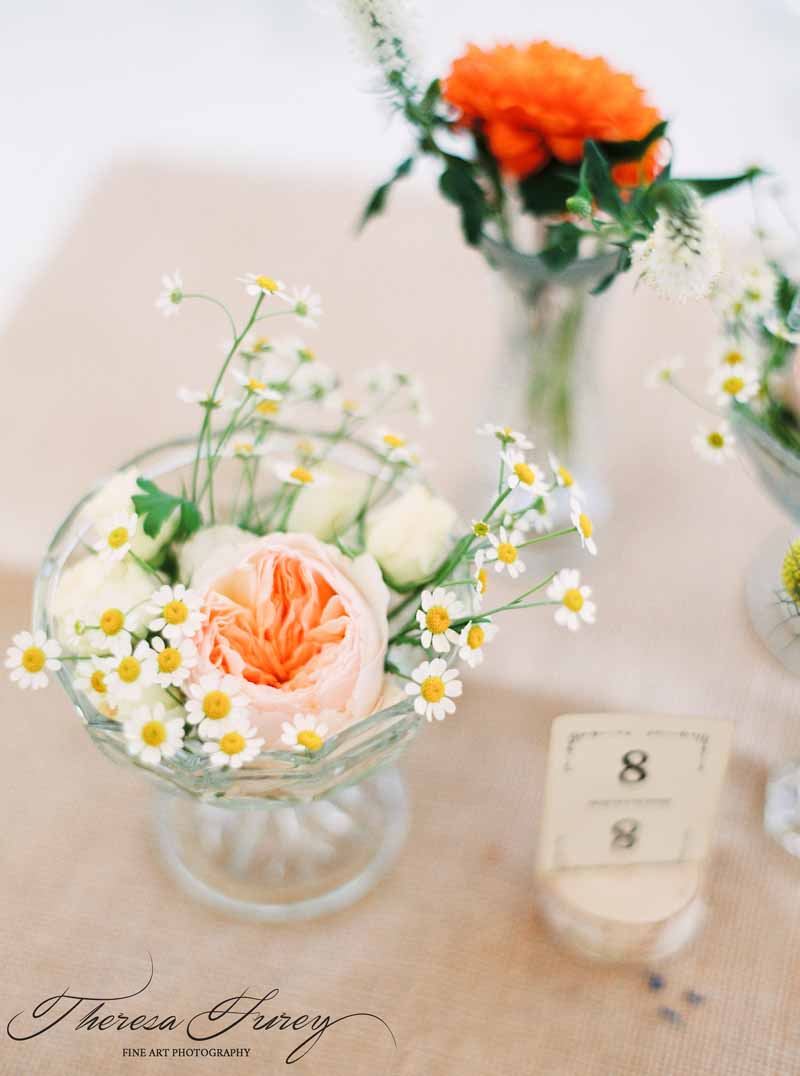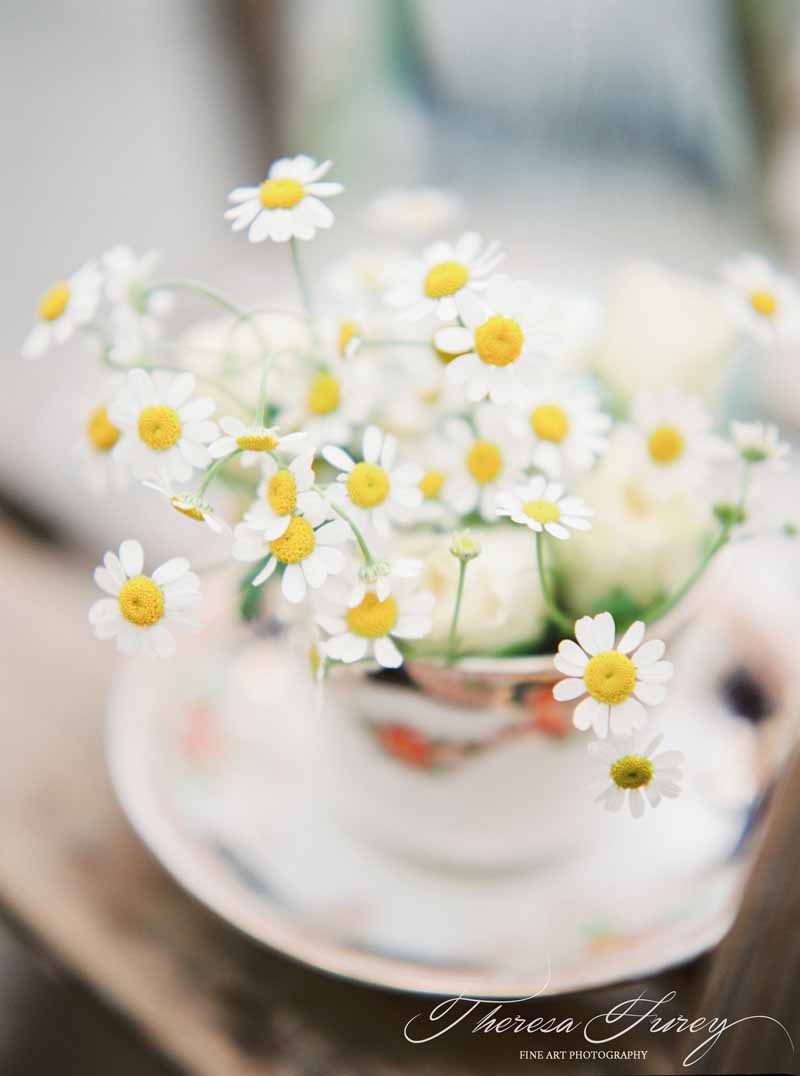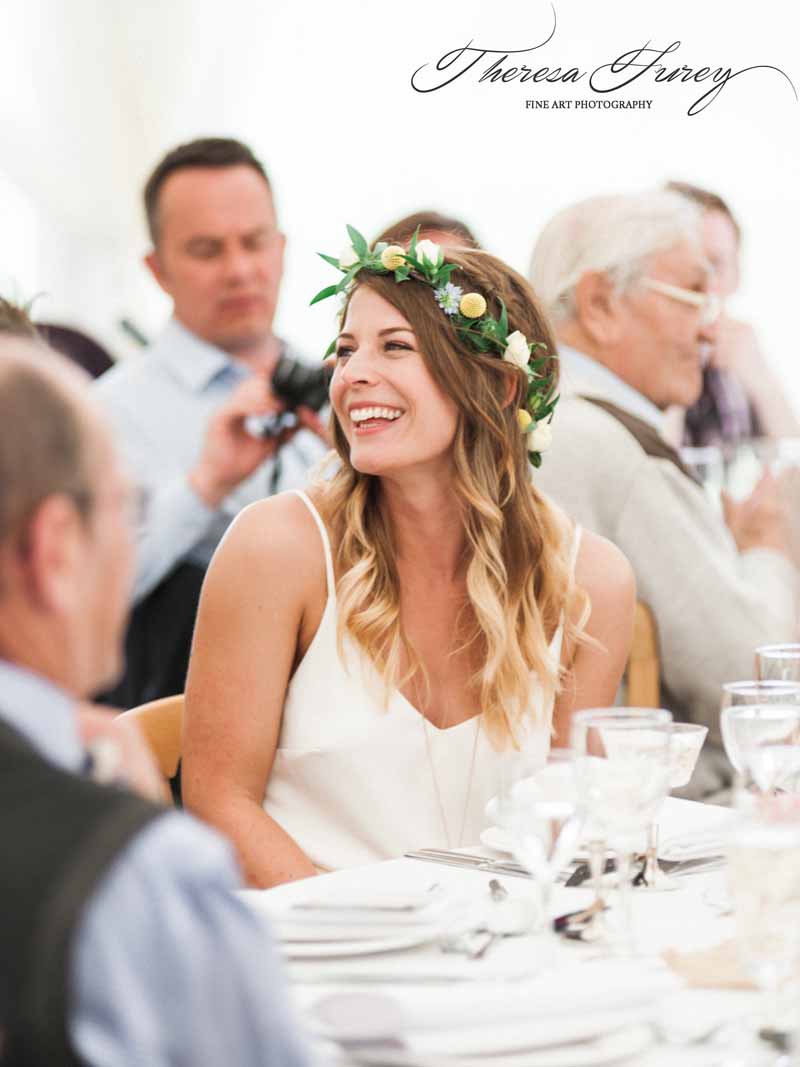 LADDER DISPLAYS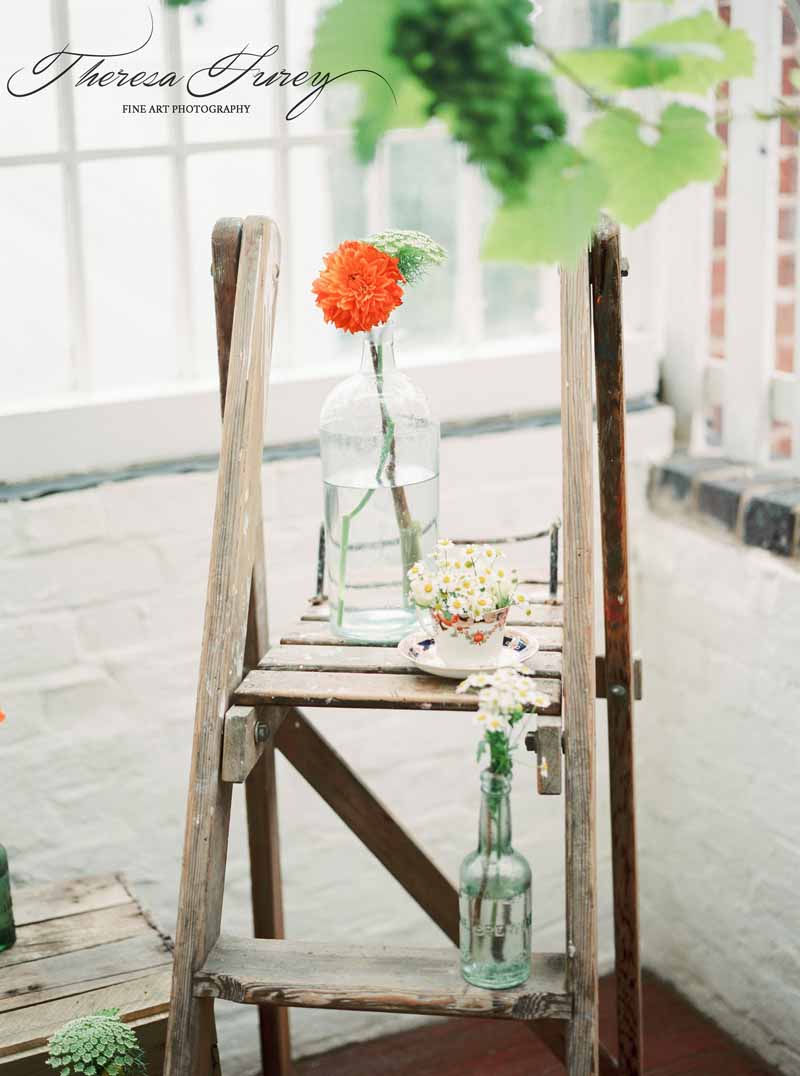 NAKED WEDDING CAKE DECORATED WITH PRETTY BLOOMS
The naked cake was beautifully finished with fresh berries and figs and a sprinkling of pretty blooms.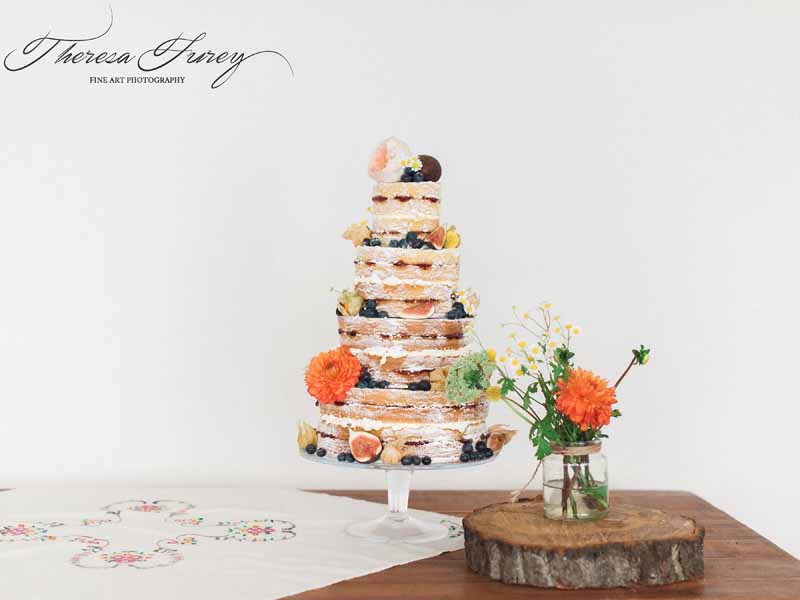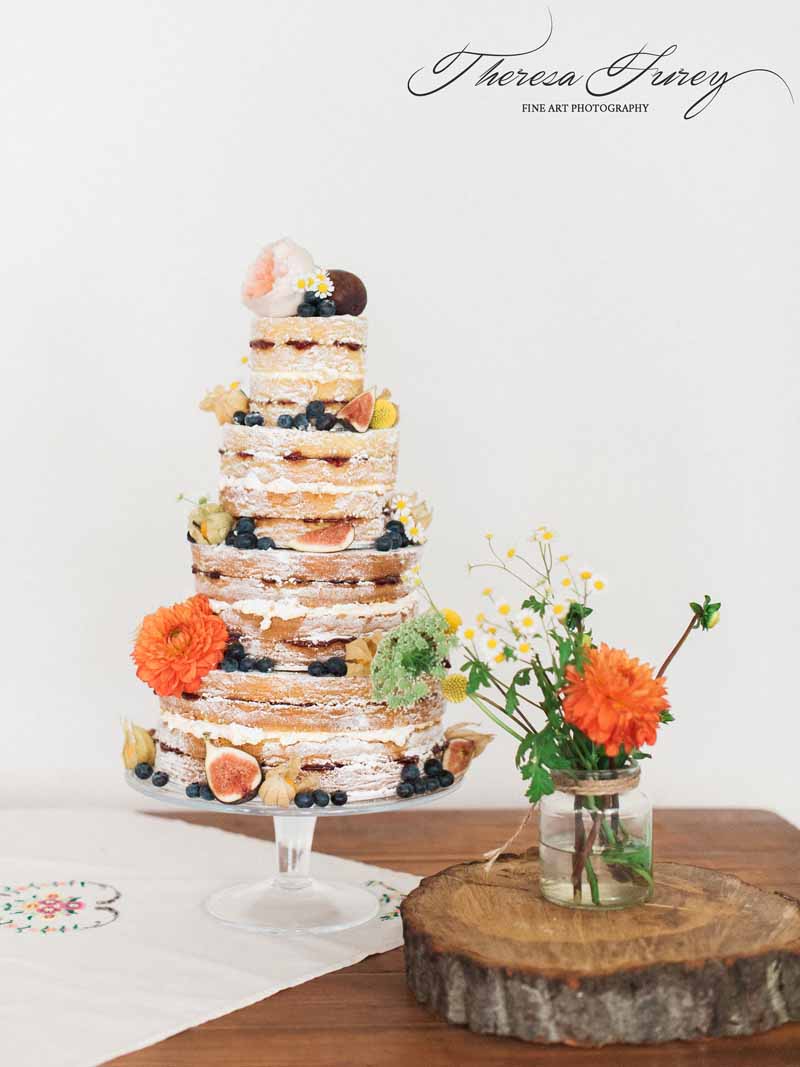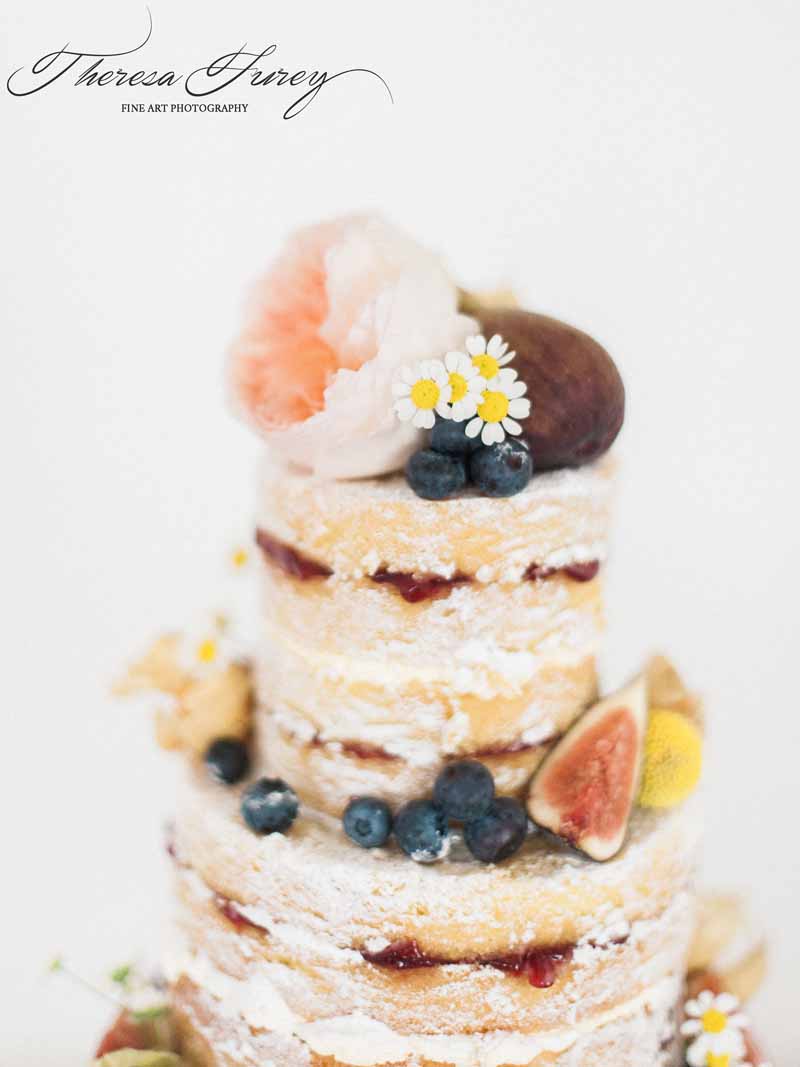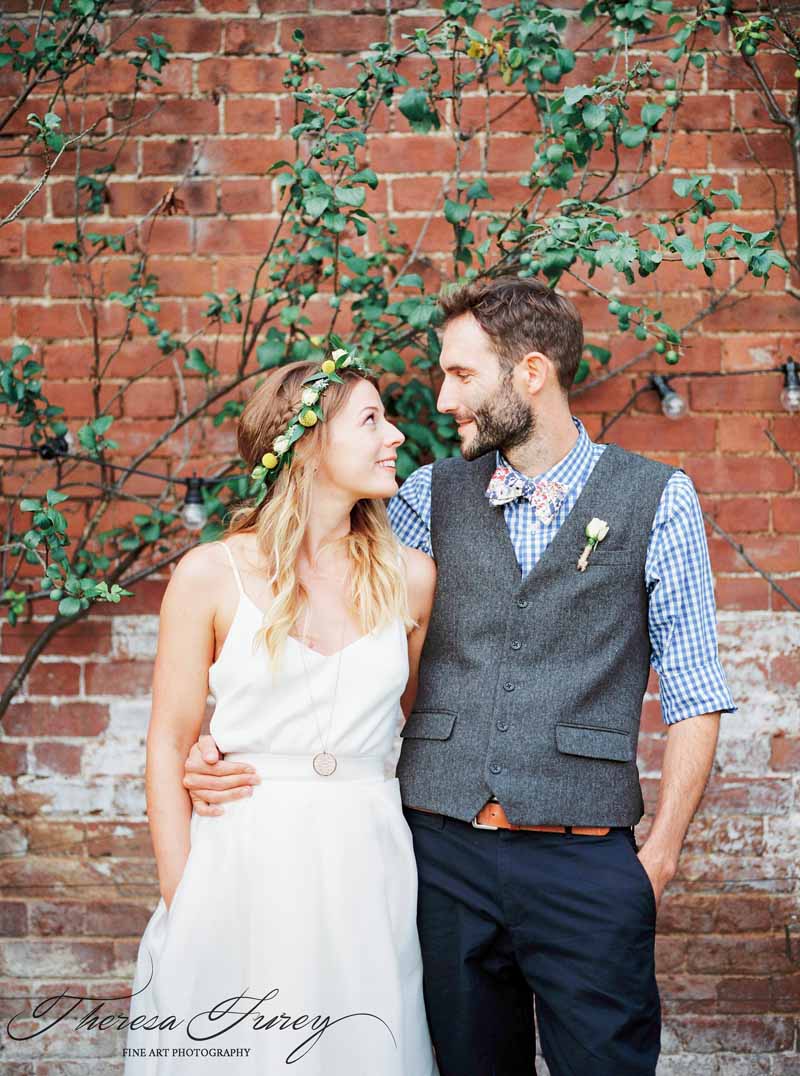 OUTDOOR DANCE FLOOR FOR SUMMER GARDEN WEDDING
The Walled garden became the perfect place for dancing with festoon lights and pallet seating.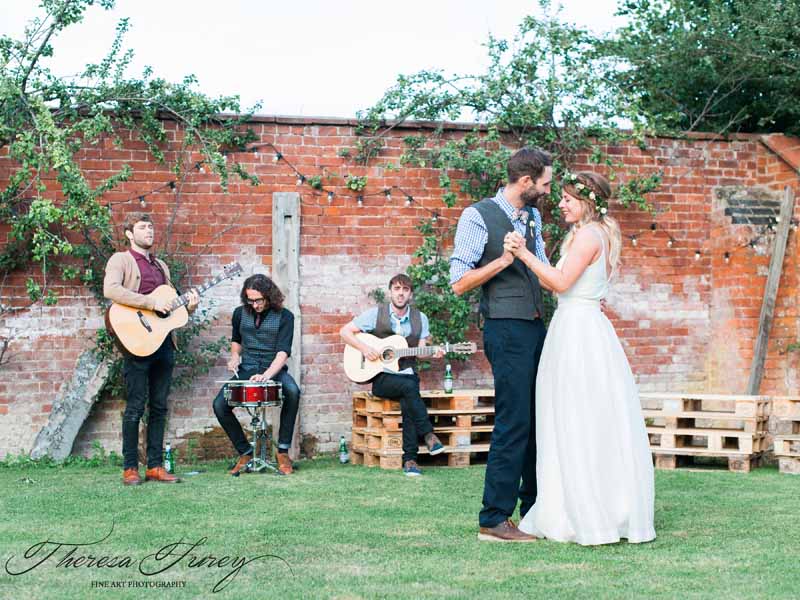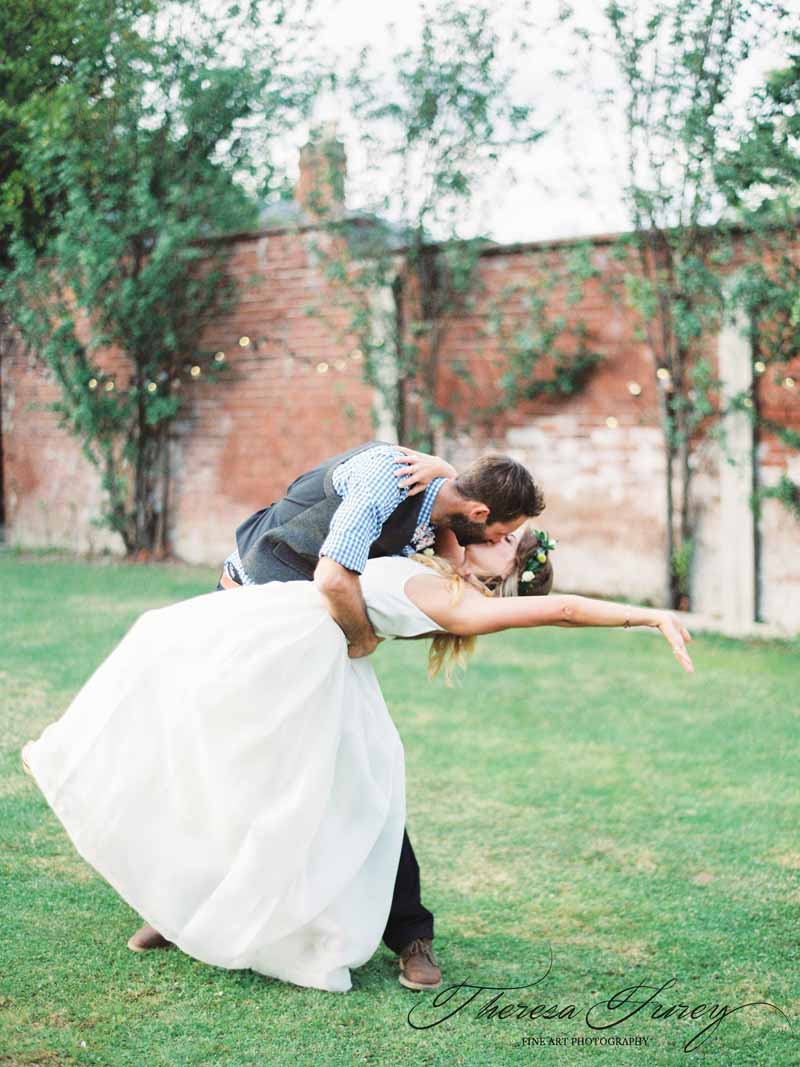 Our thanks to Jacquie and Neil for their amazing comments ;
"The flowers were a huge part of what made our day look so amazing. They complemented all of our ideas and added the finishing touches to what we think of as the most incredible day in our relationship. I cannot put more emphasis on how easy, accommodating and genuinely pleasant to work with Passion for Flowers were. I will continue to recommend them to everyone I meet who is planning a wedding. Words will always fail to express my gratitude to Karen and her team."
Credits – Florist: Passion for Flowers // Photographer: Theresa Furey // Venue:  Laughern Hill