Thank you Keeley for sending us this lovely feature of your wedding as featured on Ronald Joyce. You look stunning in your wedding gown and we loved being part of your wedding day.It was a pleasure to help you out with only a few weeks to go to bring your vision for the your wedding day together. The love that you both share shines through in all the photos and we loved working with you at Hampton Manor. Dreams do come true!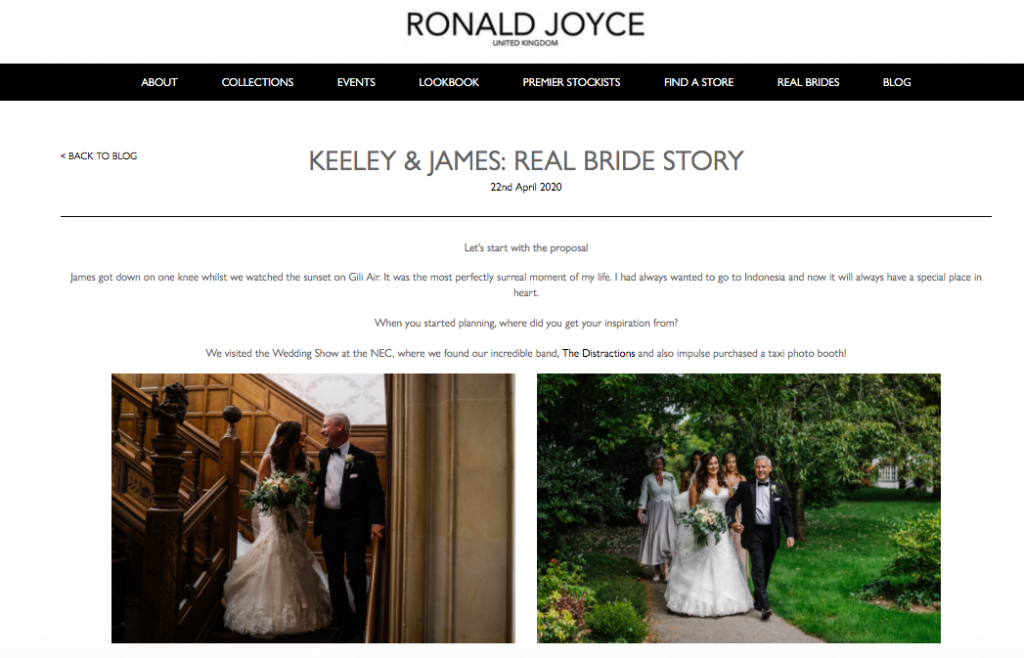 See more from Keeley and James's wedding on our blog here
If you have looking for a florist to step in to help with your wedding day please do get in touch and we will try our hardest to help. We all need to pull together now more than ever.
Karen x