We had a fantastic weekend at The National Wedding Show, Birmingham. Thanks to everyone who visited our stand. We were thrilled to win the award this year for outstanding exhibitor.
Photography Credit: Daffodil Waves
We have had lots of interest and bookings for 2015 and 2016. So, if you are thinking of booking us for your wedding flowers please get in touch as soon as possible as we are already filling up for key dates.
A few of our favourite instagram pics. As well as our stand we also created the flowers for Erik Meijer Photography, The Champagne Bar and Wedding Magazine as well as making flower crowns for the girls at Wedding Magazine and Erik's partner Linda.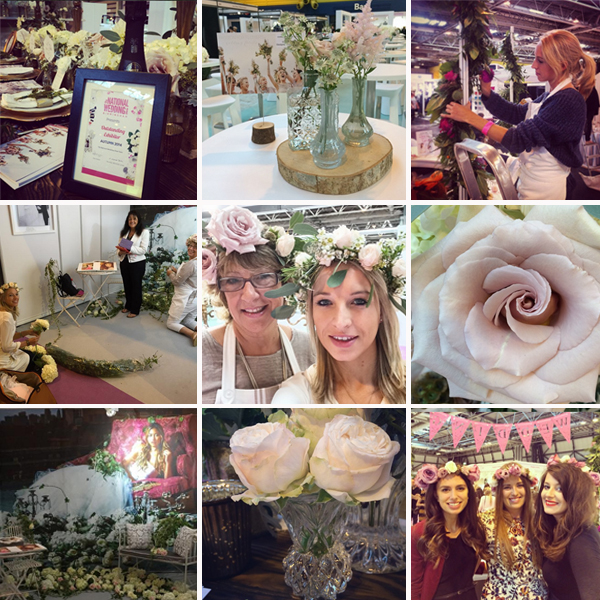 Huge thanks to everyone involved. The whole team who worked on the stand over the weekend, Midland Flowers for their constant support throughout the year, Tom Gautier for her stationery and to The National Wedding Show for putting on a wonderful show.
More photos of our stand to follow…