Lucy and Jake had a wonderful elegant wedding at Hampton Manor at the end of May. Lucy's brief was white flowers and green foliage with a hint of Italian influences. For the wedding day we selected the most beautiful white peonies with eucalyptus, olive and pistache.
ELEGANT WHITE AND GREEN BOUQUETS
The bouquets were oh so elegant for this wedding.
ELEGANT WHITE ROSE BUTTON HOLES
Small white rose buds teamed with olive created elegant button holes for the boys.
ELEGANT BLACK TIE GROOMSMEN
Black tie for the groomsmen works wonderfully with simple understated buttonholes.
CHURCH FLOWERS HAMPTON IN ARDEN
The aisle at Hampton Church was dressed with bunches of olive and trailing ribbons for an elegant look.
HAMPTON MANOR WEDDING CENTREPIECES – TOP TABLE
Elegant gold stands overflowing with lush foliage and peonies with ranunculus decorated the top table. The full length of the table was then dressed with a full foliage garland with scatterings of white flowers growing through.
LONG TABLE GARLANDS HAMPTON MANOR, WHITE & GREEN
The long guest tables had a mix of foliage entwined down the centre of the table with a mix of white flowers to finish. Candles completed this very elegant look.
TALL FLORAL STANDS AT HAMPTON MANOR
As the room was turned around for the evening entertainment the tall floral stands with candles around the base continued the elegance of the day.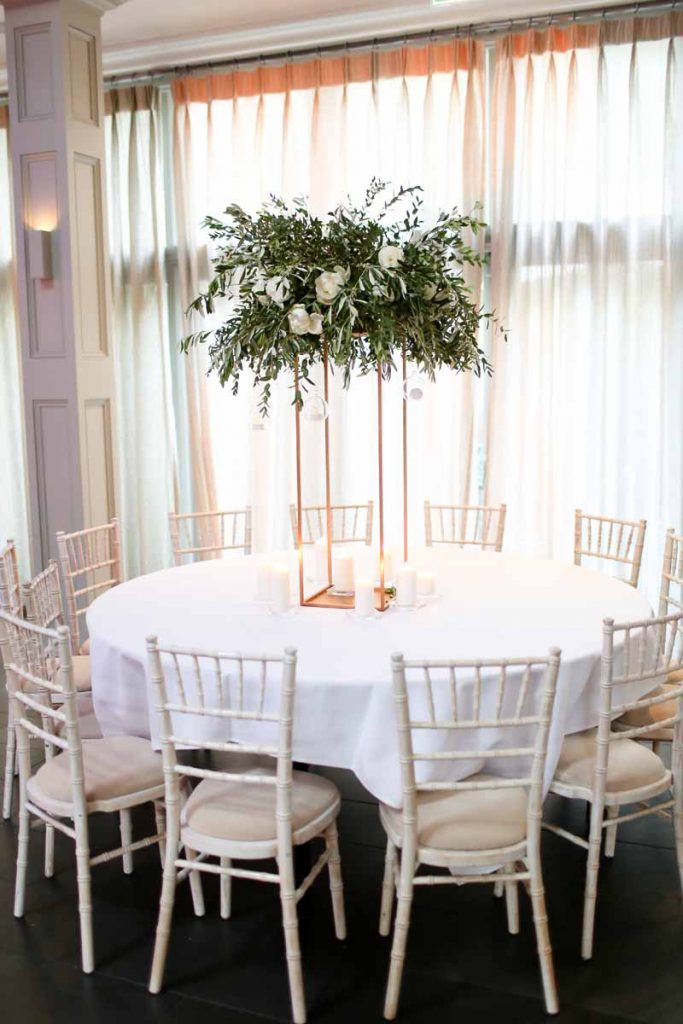 ELEGANT WHITE AND GREEN WEDDING CAKE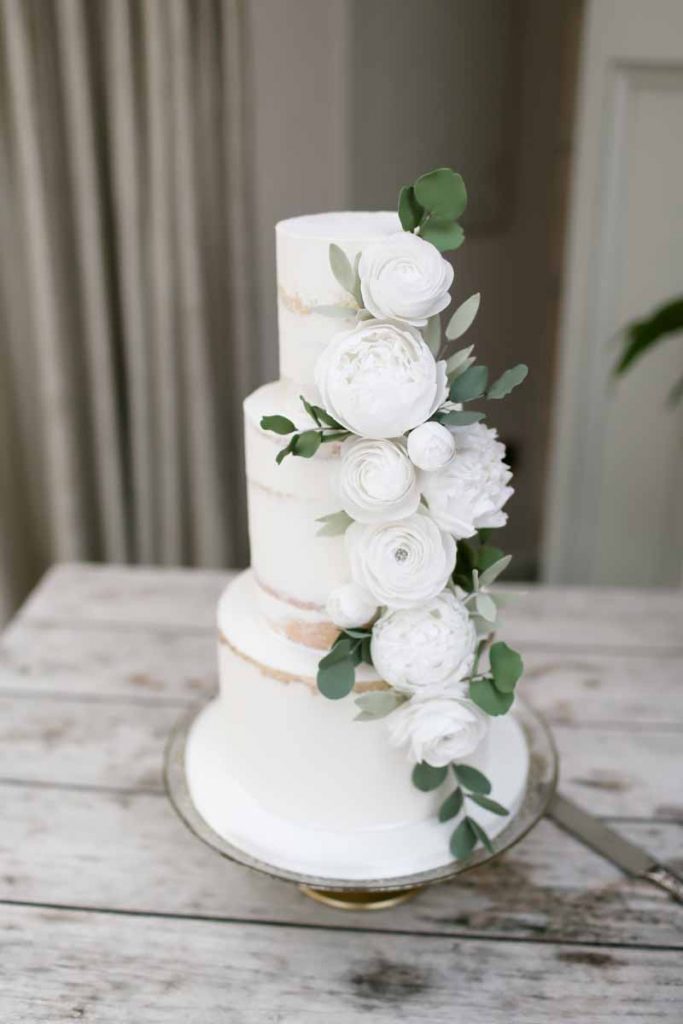 Credits: Florist: Passion for Flowers // Venue: Hampton Manor // Photographer: Leslie Choucard