Emily and Matt tied the knot at Iscoyd Park. Their wedding was oh so elegant yet understated, natural and perfect for the setting at Iscoyd Park. Their palette kept to the freshest greens, whites and greys we could source.
ISCOYD PARK WEDDING BY PASSION FOR FLOWERS
It is always a pleasure to create flowers at Iscoyd Park, the staff do all they can do make everyone feel at home and most welcome. From the gorgeous rooms to get ready in to the smallest detail everything is covered.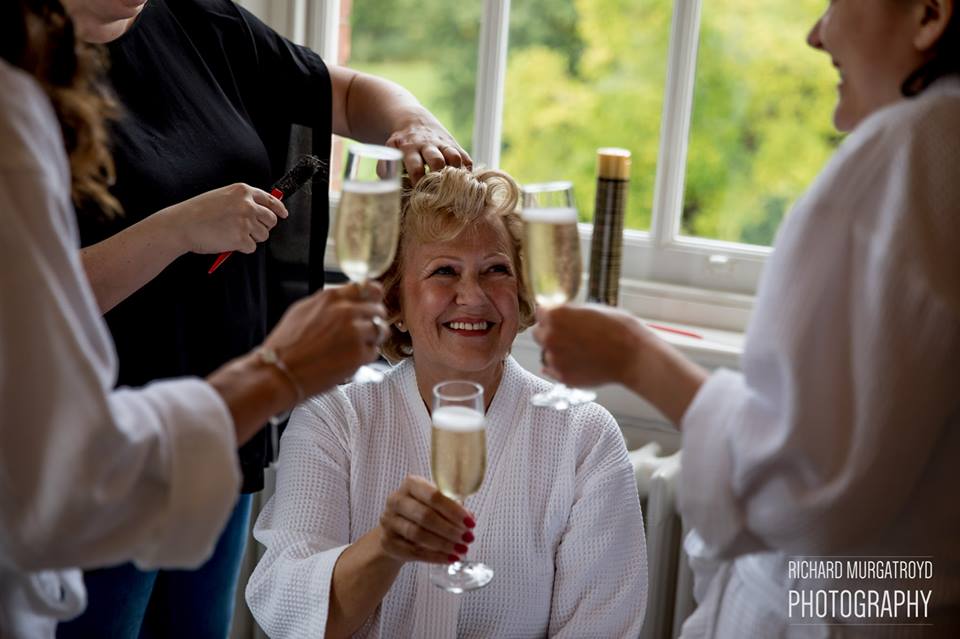 NATURAL WHITE AND GREEN BRIDAL BOUQUET
For Emily we creaed a natural bouquet with touches of grey brunia, eucalyptus leaves, lisianthus, softest hydrangea and roses.
SIMPLE ROSE BUTTON HOLES – WHITE AND GREEN
The button holes and corsages were natural tones of eucalyptus and spray roses for effortless style.
INDOOR WEDDING CEREMONY AT ISCOYD PARK
The indoor ceremony room at Iscoyd Park is a delightful room, full of light for an elegant day. The front of the house offers the perfect frame for confetti shots and laid back photos.
MARQUEE DECORATIONS
Flowers and decoration to the marquee continued the eleant natural look with tables being set with beautiful grey linen offset by the elegant foliage and flower filled rings with candlelight. Sometimes the simplest details create the most beautiful look and have great impact.
EXTRA DETAILS: FOLIAGE TO THE TABLE PLAN
Touches of foliage finish off the table plan to continue the look.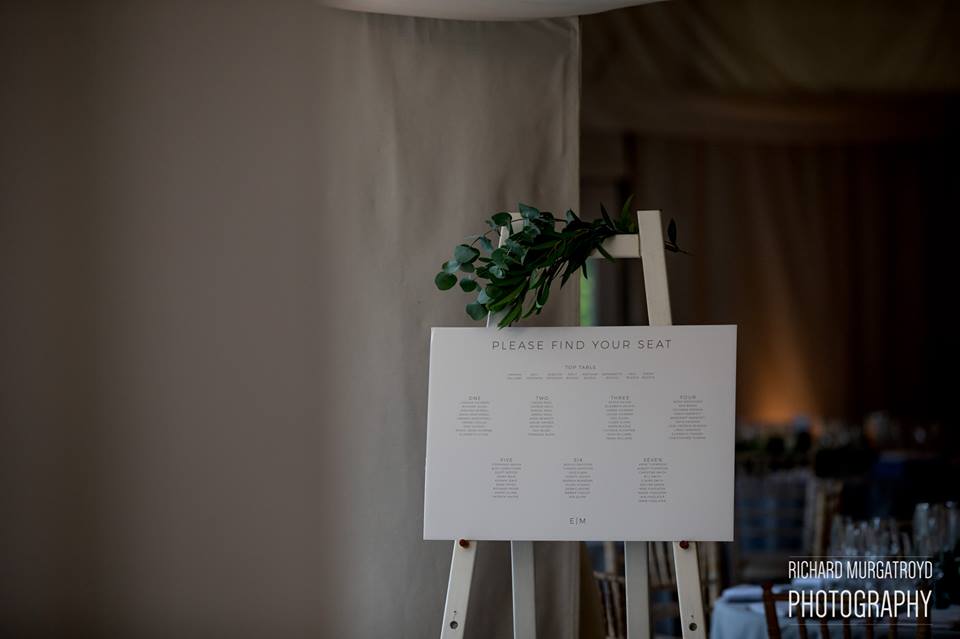 TOP TABLE AT ISCOYD PARK – LANTERNS, FOLIAGE AND ROSES
The long top table was laid with garlands of foliage with roses and lisianthus, the scent was amazing and the lanterns added an elegance to the look.
STATEMENT WEDDING CAKE FLOWERS – HANGING FEATURE
Every wedding needs a statement piece and we created a large hanging ring overfilled with foliage of different textures using the freshest ingredients available. Offset with roses and hanging baubles to create a centrepiece over the cake.
What a romantic wedding for Emily and Matt.
CREDITS: Florist: Passion for Flowers // Photographer: Richard Murgatroyd Photography // Venue: Iscoyd Park
Karen and the team at Passion for Flowers regularly work at Iscoyd Park, if you have booked Iscoyd and are looking for a florist please get in touch, we'd love to hear about your wedding plans and how we could help.