PASSION FOR FLOWERS WORKSHOPS
Come and join Karen and her floral team for a fun and informative floral workshop. Bring a friend or two and make it into an enjoyable day out.
Passion for Flowers run full day and weekend floral workshops for brides-to-be planning on creating their own wedding flowers as well as a series of shorter workshops for anyone who is interested in creating something on trend and floral for their home or just looking for home styling ideas and inspiration.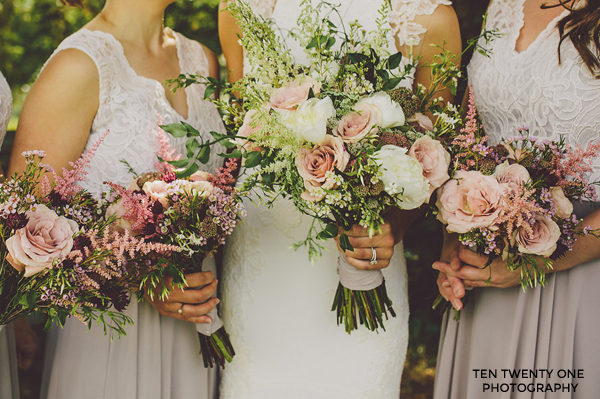 1-to-1 FLOWER CLASSES
Karen is now offering 1-to-1 sessions to pass on her skills to other budding florists. The day can be completely tailored to you and your skill level.
These courses are perfect if you are looking to inject or re-ignite some creative energy into your designs, see behind the scenes at how other florists work and ask those all important questions you didn't know who to ask. As the classes can be tailored to your needs she teaches new florists just starting out as well established florists who are looking for inspiration.
Read more about our 1-to-1 sessions here
WEDDING FLOWERS WORKSHOPS
Our 'Wedding Flowers' workshops are suitable for beginners looking to have a go at creating their own flowers for their wedding day. We usually recommend you come with your Mum or bridesmaid, as doing your wedding flowers all by yourself in the run up to your wedding may be a little too much. Our workshops explore the basics of conditioning flowers, what flowers work well together as well as showing techniques for making bridal bouquets, button holes and centrepieces.
Read more about our 'Wedding Flowers' workshops and dates of courses here.
CORNER OF MY HOME WORKSHOPS
Our 'Corner Of My Home' workshops are suitable for everyone, beginners most welcome. We look at making on trend and seasonal pieces for styling your home. From dressing your door with a seasonal wreath, to planting terrariums, to styling your table for a dinner party, you will go home with your own creation as well as having learnt a new skill. These workshops make lovely gifts if you want to bring a friend.
Read more about our 'Corner Of My Home' workshops and dates of workshops here.