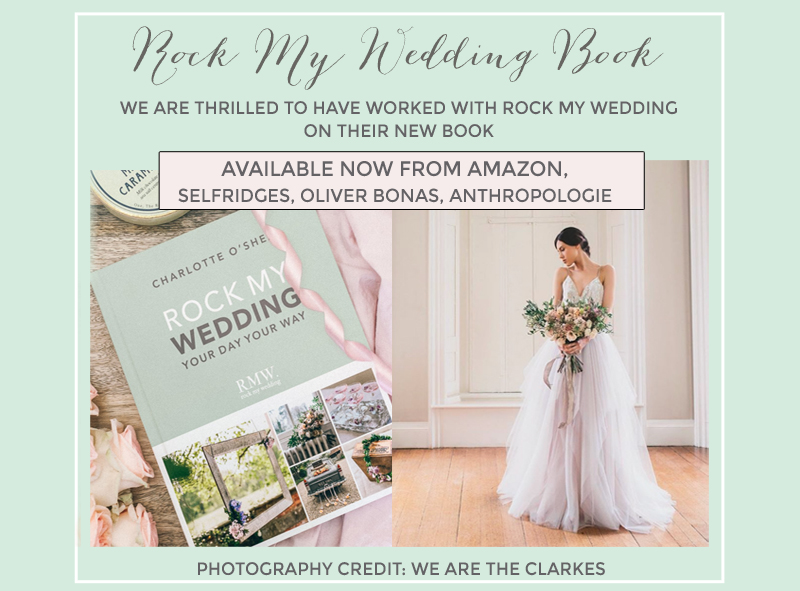 PERSONAL ACHIEVEMENT
Sometimes in life you meet someone who inspires you and whom you love working with. I met with Charlotte O'Shea quite by chance and have enjoyed working with her ever since those early days. Never did I expect that I would travel the country with the Rock My Wedding team and create the florals for their stunning book. This past year has been a milestone in our floral journey and I feel so honoured to have my work featured in a book. When Charlotte first approached us at the concept stage we just knew we had to be involved and  put our heart and soul into this project.
As Charlotte so beautifully put it "Karen Morgan from Passion for Flowers followed us halfway around the country with her magnificent blooms and ability to whip up a floral storm in an unprecedented short amount of time. I swear she is actually 'Mary Poppins' in disguise. Her van plays host to a seemingly limitless supply of trinkets and decorative pieces from her daughter Gemma's wedding decor store – The Wedding of My Dreams"
WHO SHOULD BUY THE BOOK
The book is an inspiring read, a great gift for newly engaged couples or for anyone wanting to add some last minute details to their wedding day. No wedding should be planned without it!
FOLLOW ME ON INSTAGRAM…
To see more sneak peeks of the book (@karenmorganflowers) or purchase a copy yourself from Amazon here.
Floral design by us Passion for Flowers, photography by Anna Clarke from WE ARE // THE CLARKES