Charlotte and Brad chose Gemma Williams to capture their church wedding at Shustoke Farm Barns, what a lovely set of images to savour.
BLUSH PINK BOUQUETS DELIVERED IN WOODEN CRATES
Charlotte and her girls carried blush pink bouquets with a mix of blooms. Feathery astilbe is perfect for a bit of texture to a rustic bouquet.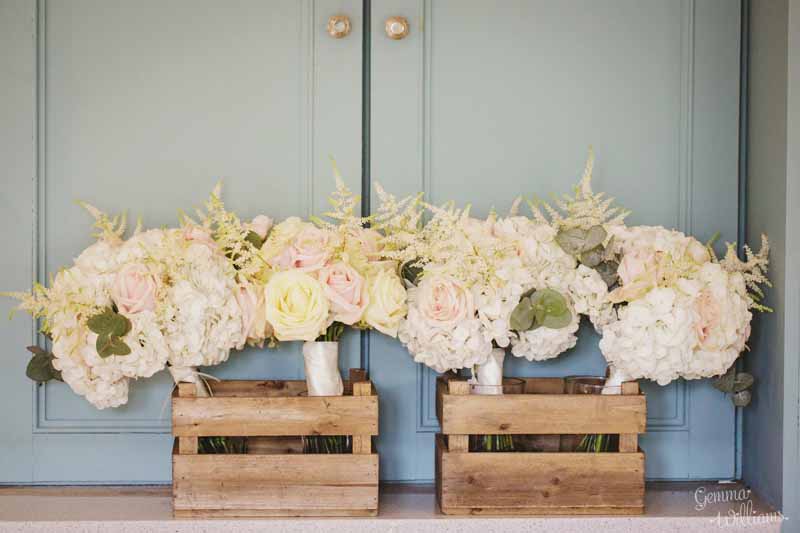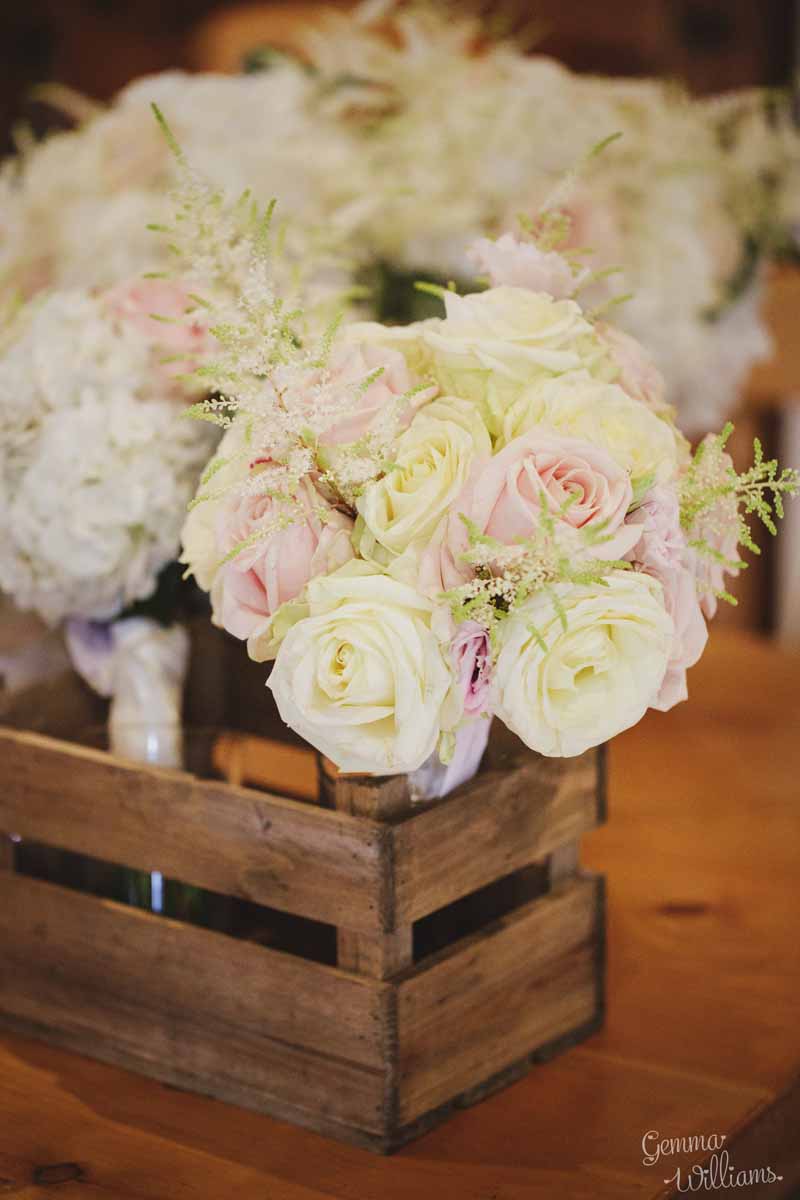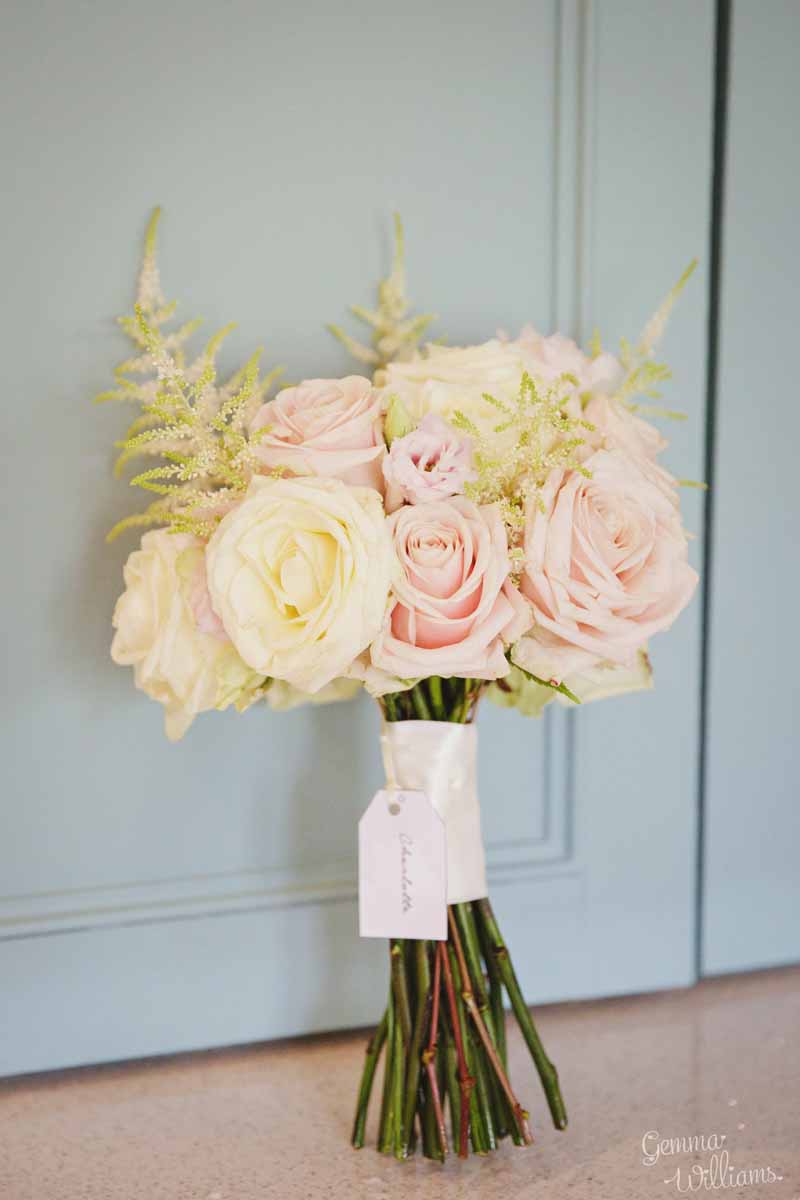 CREAM ROSE BUTTON HOLES
The boys wore spring button holes to complement the boouquets.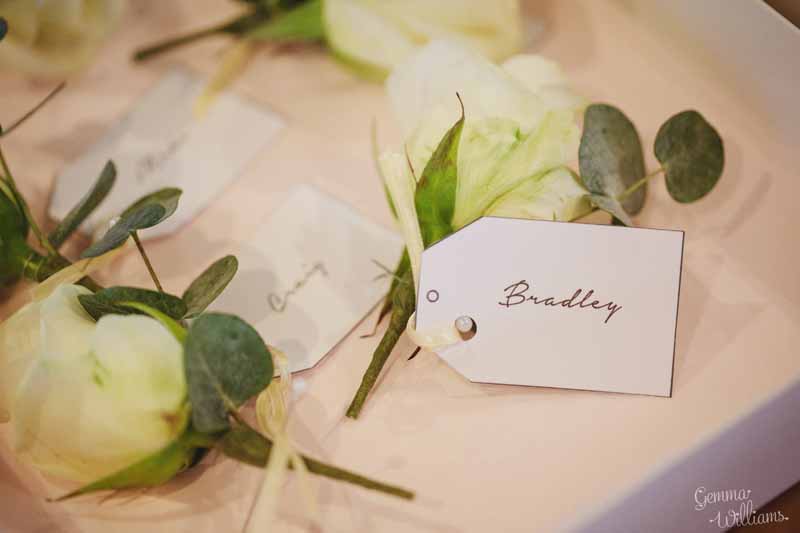 BLUSH PINK ROSE CORSAGES
For the ladies astilbe was added to the blush pink roses.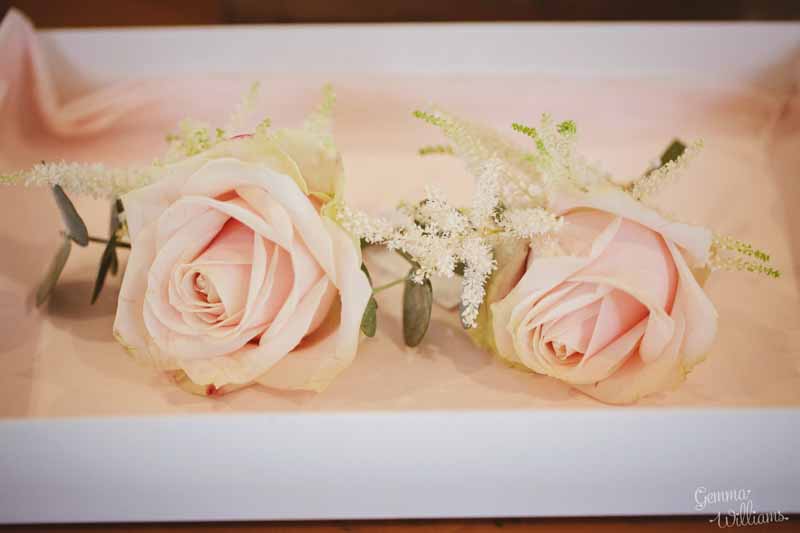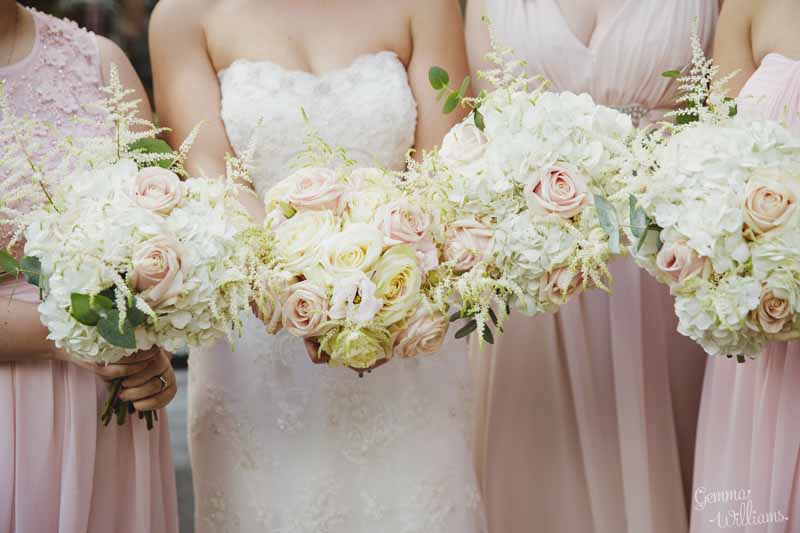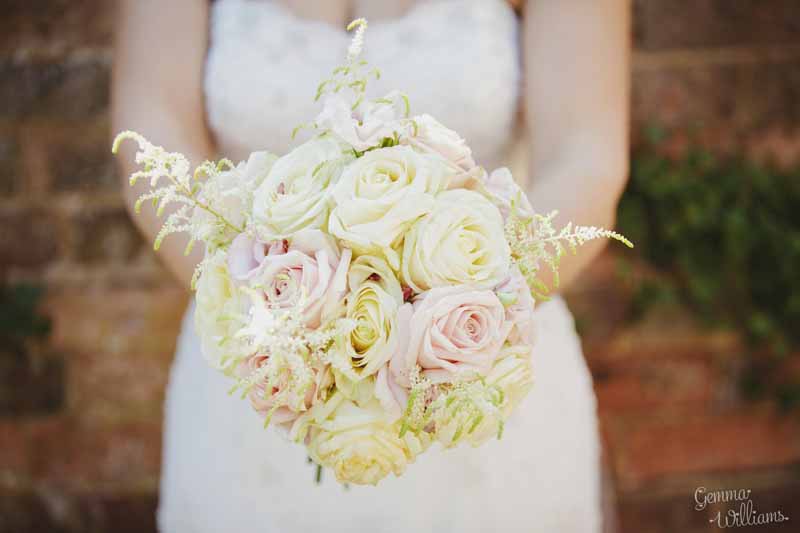 CHURCH WEDDING
The country church at Bishops Tachbrook was dressed for spring with a mass of daffodils.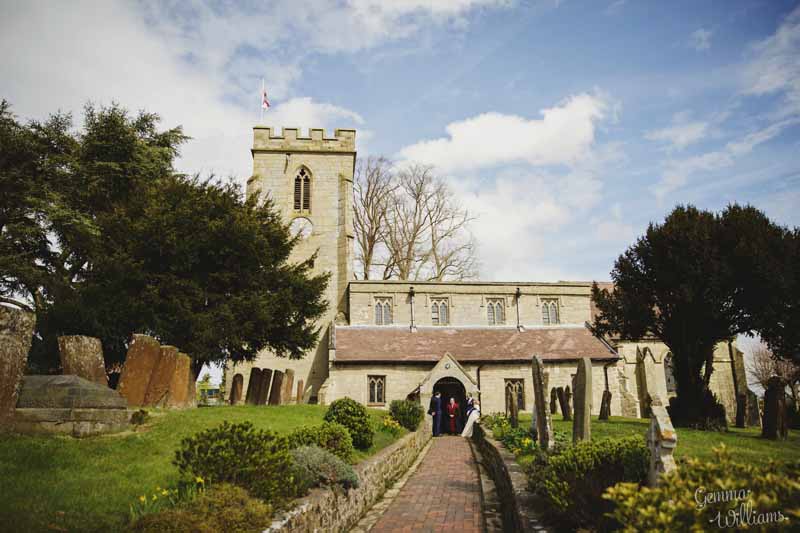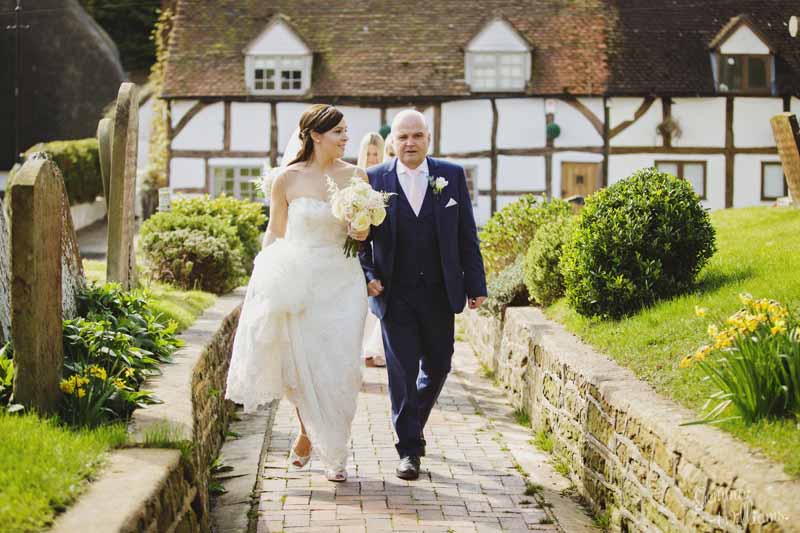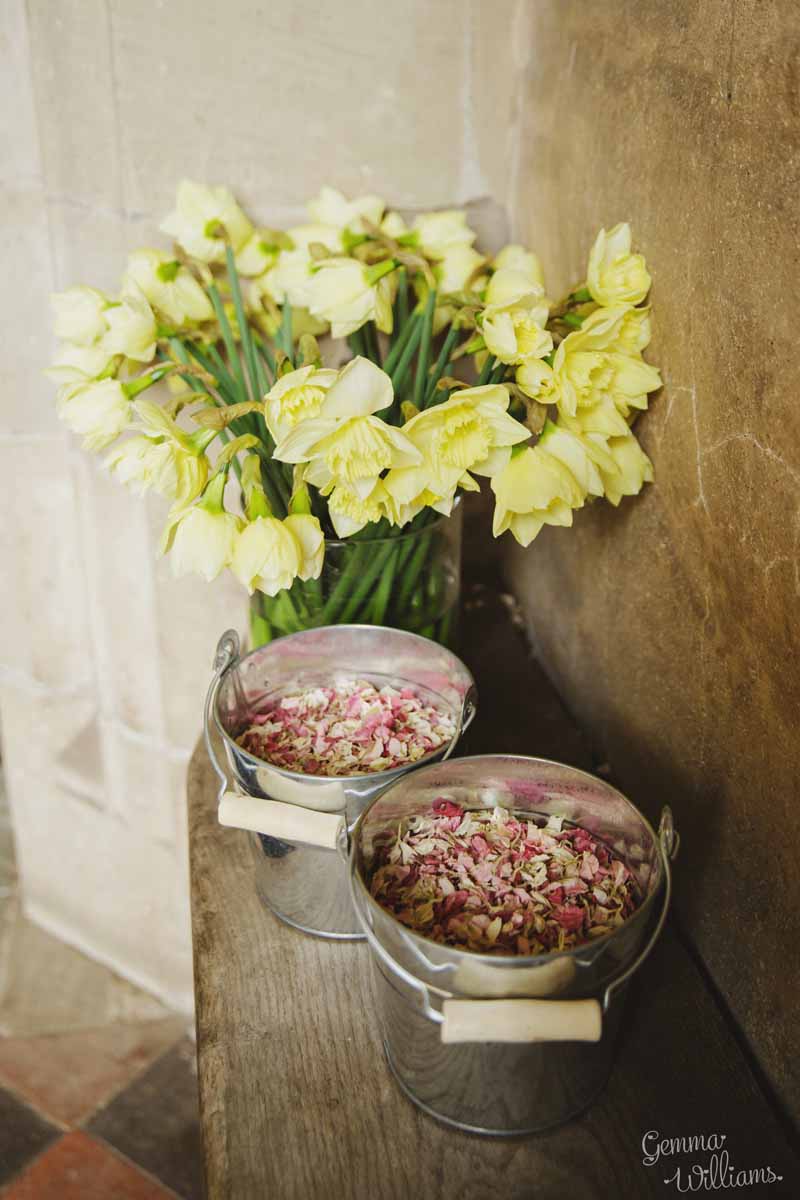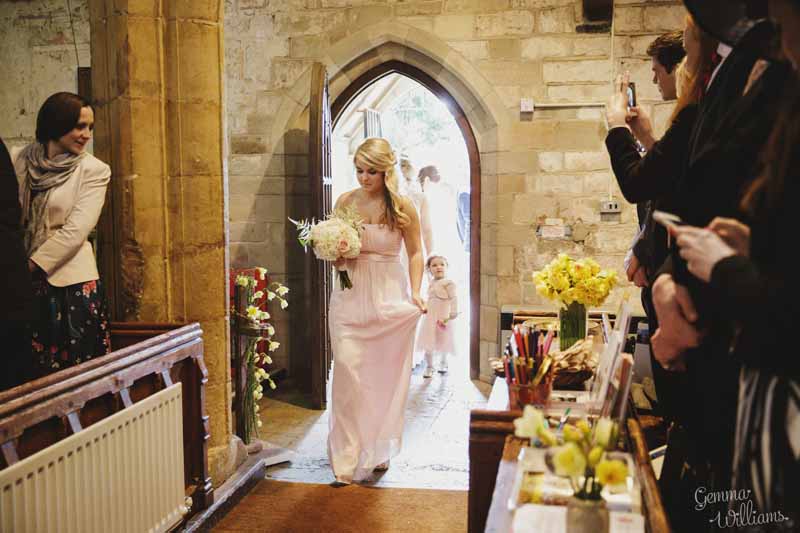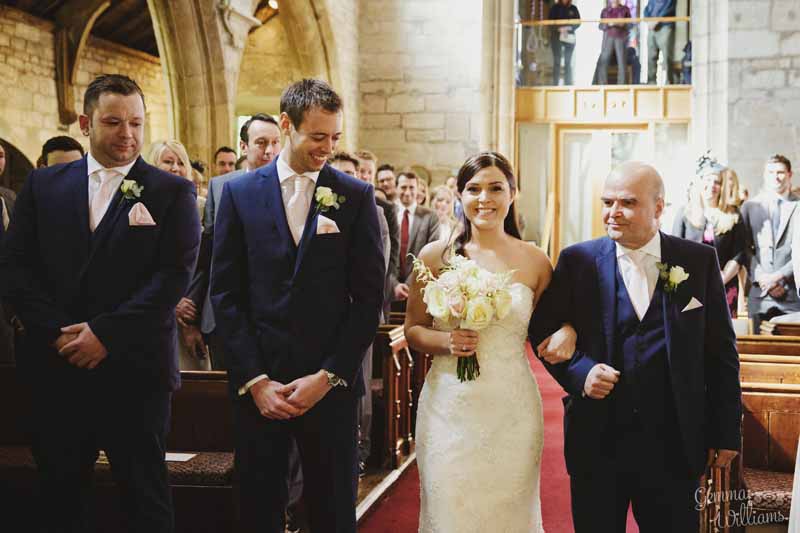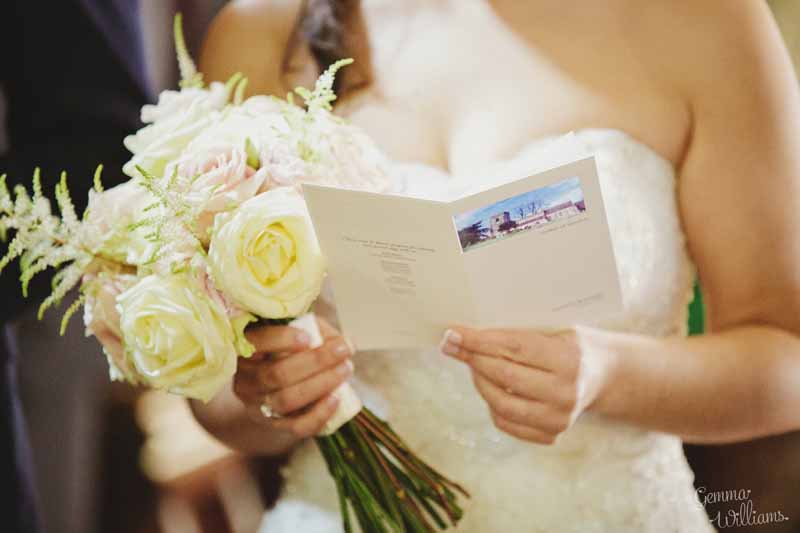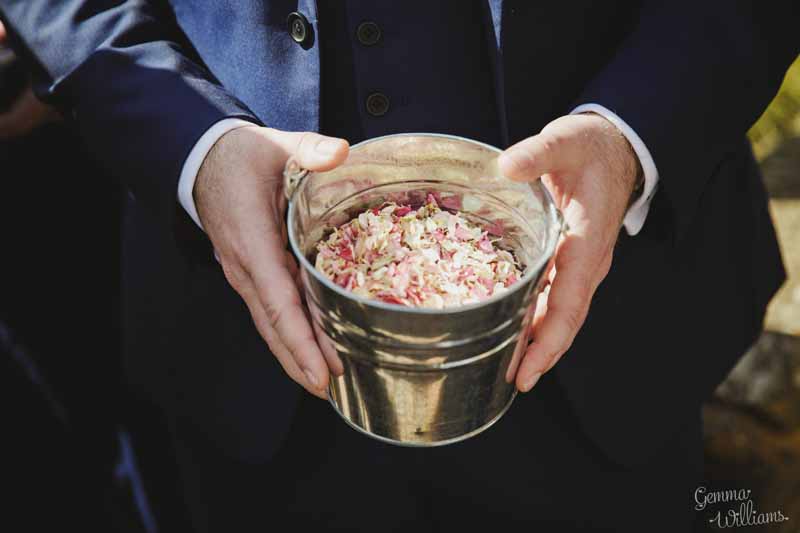 BLUSH PINK CONFETTI PETALS
The blush pink confetti petals were soft and scented.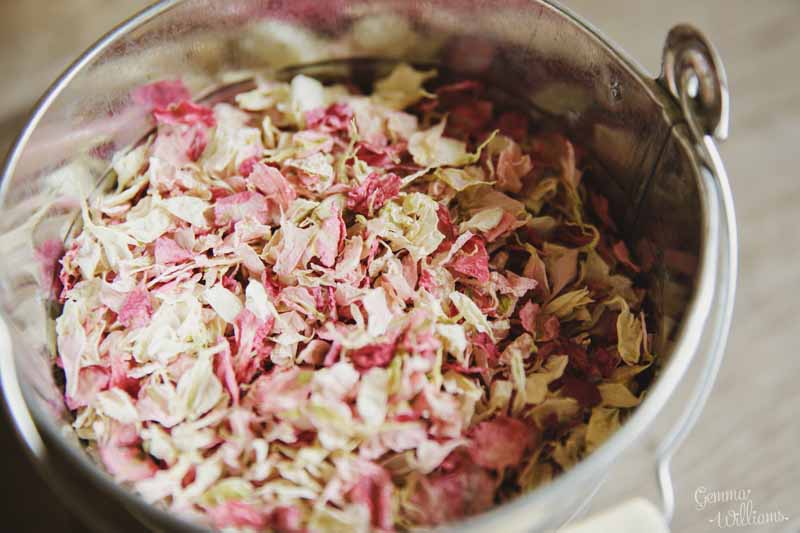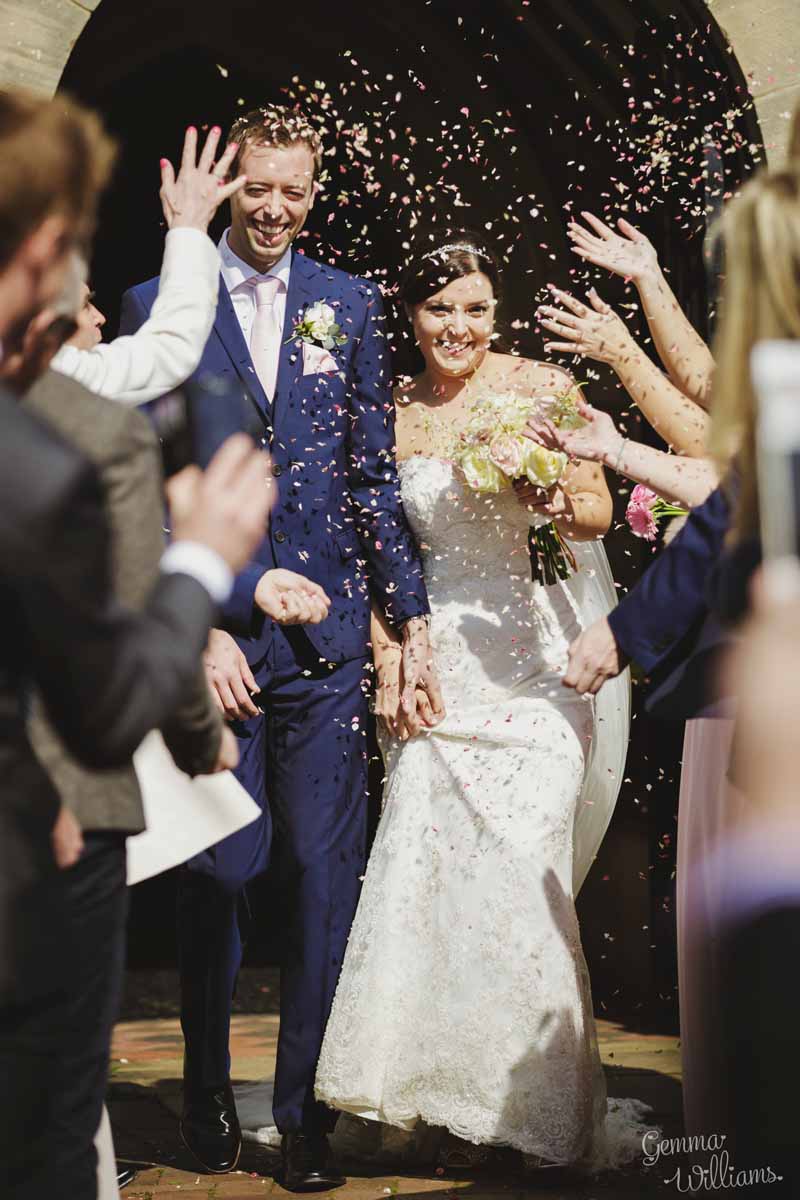 CENTREPIECES – BLACKBOARD BUCKETS AT SHUSTOKE FARM BARNS
Blackboarad buckets make great centrepieces for a rustic wedding and the guests were gifted the arrangements at the end of the evening.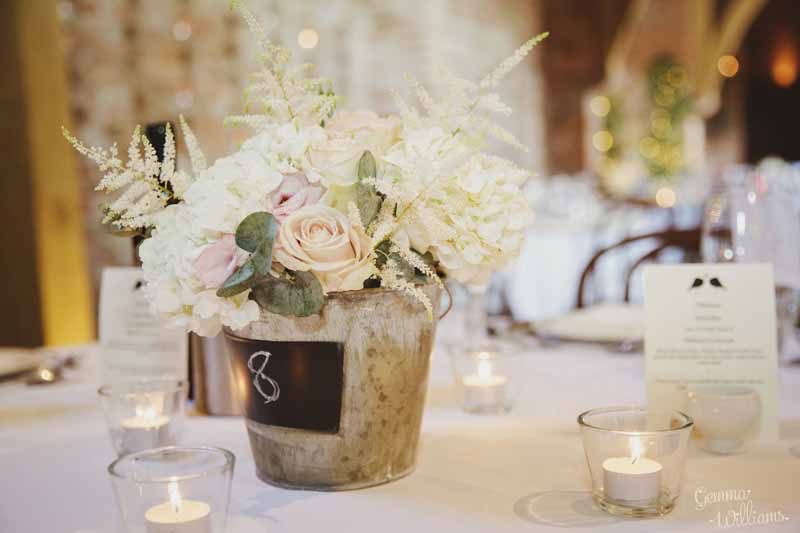 HANGING FLOWER GLOBES AT SHUSTOKE FARM BARNS
Pink hydragea were added to the hanging flower globes to create a romantic look to the barn.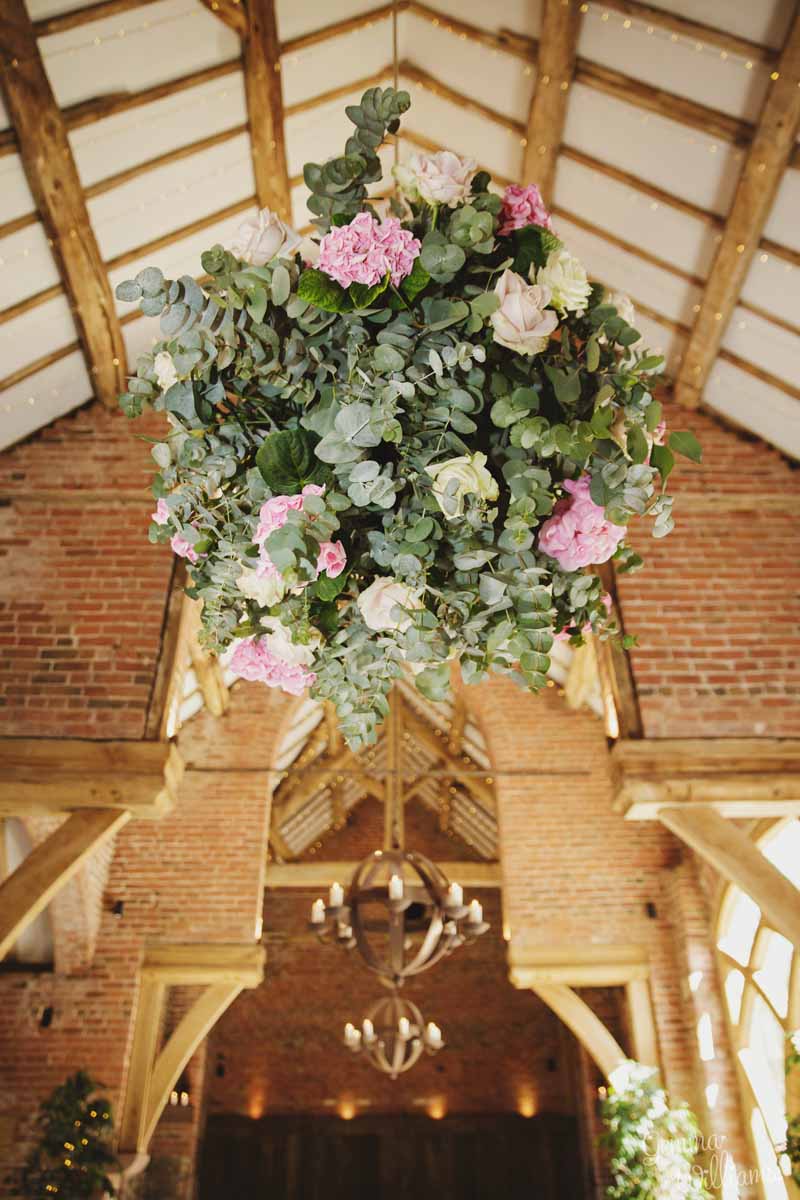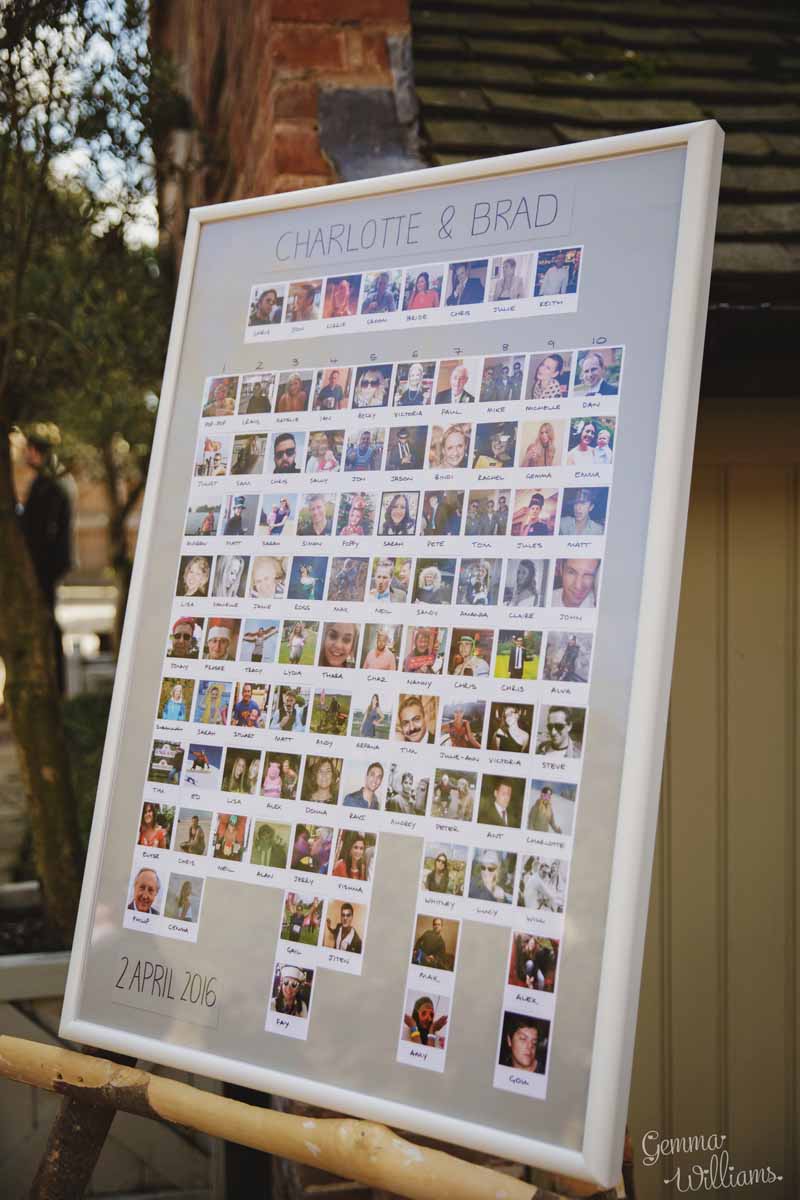 CARDS & GUEST BOOK TABLE WITH JUGS FOR BOUQUETS
Rustic grey jugs were added to the card and guest book tables to keep the bouquets fresh.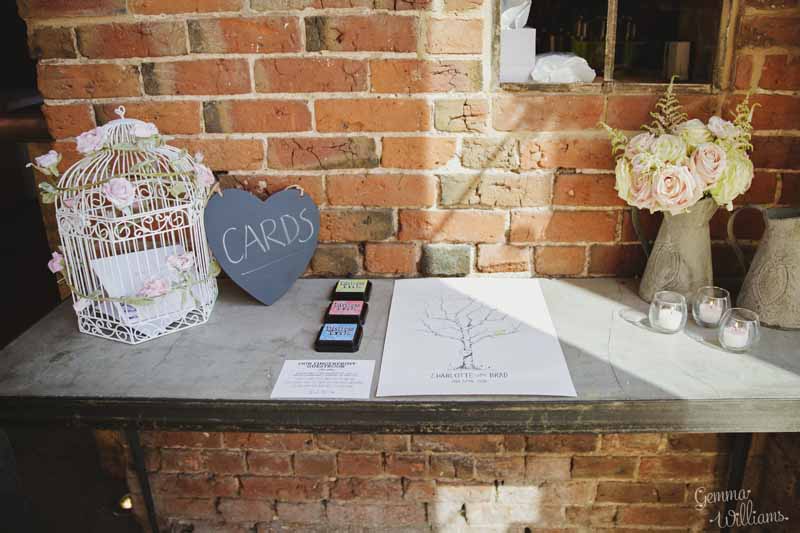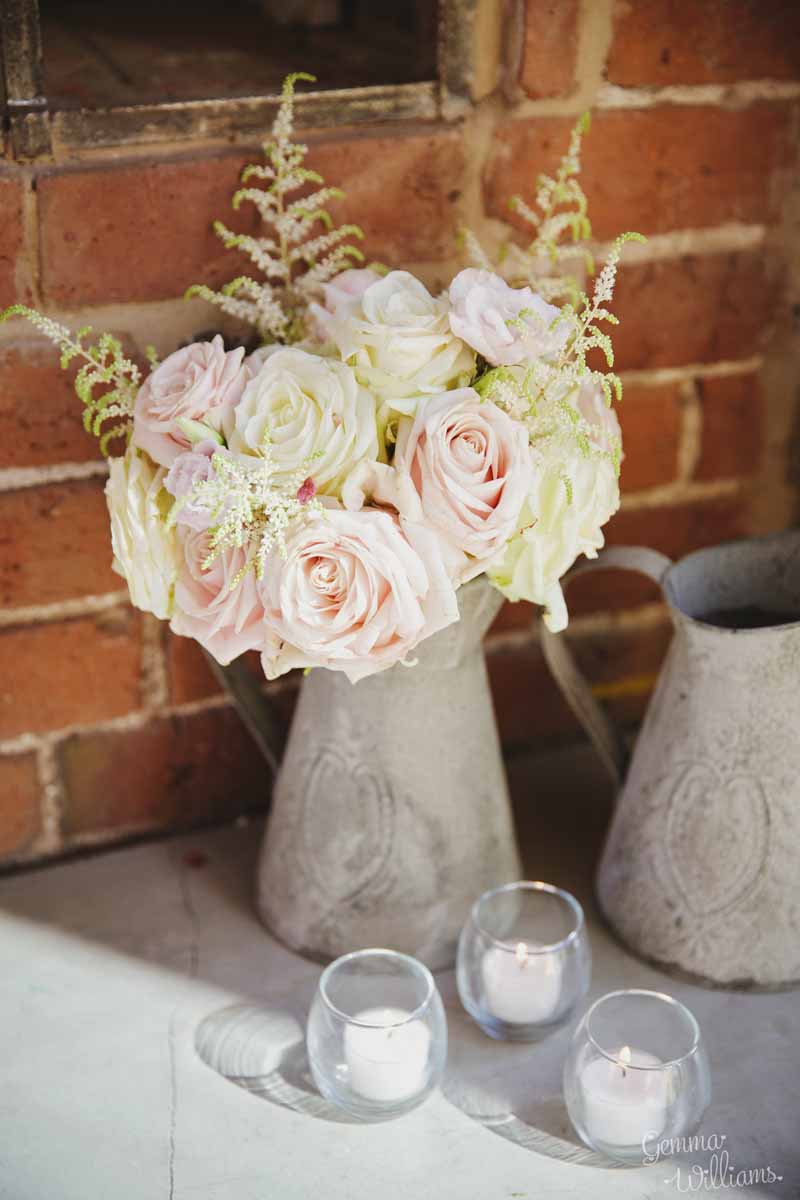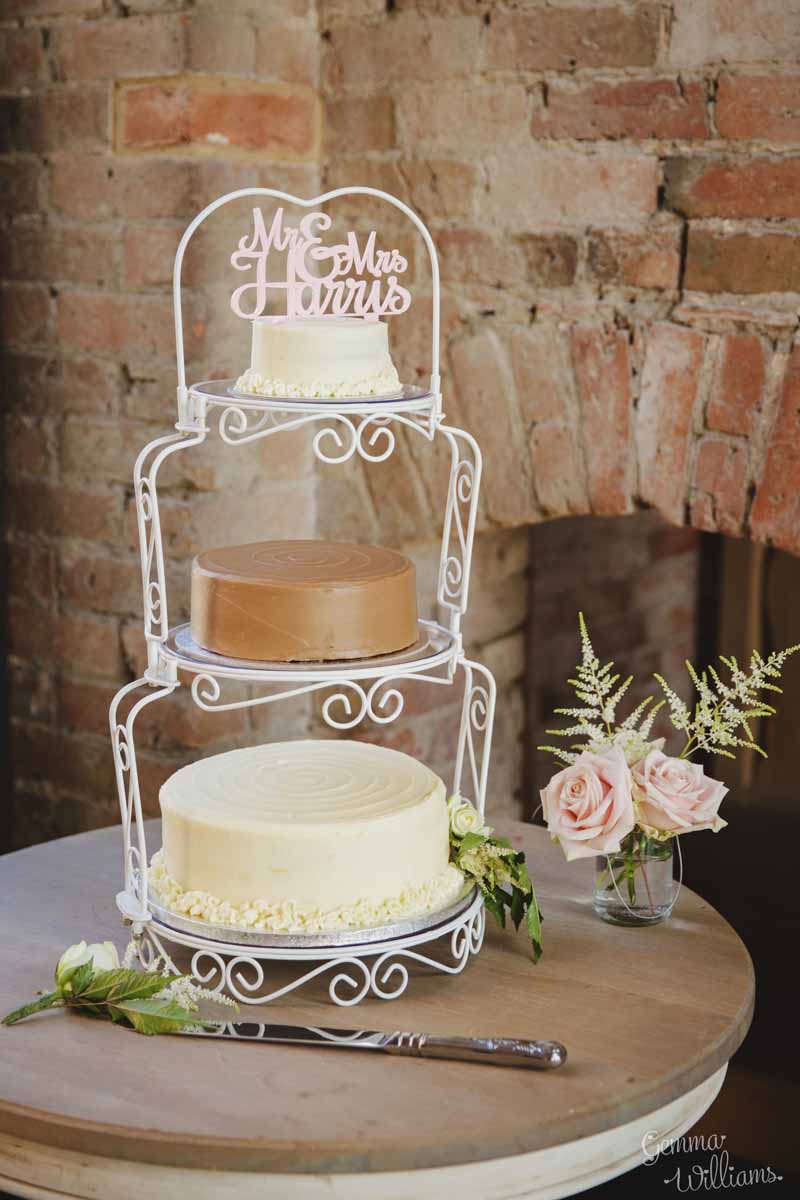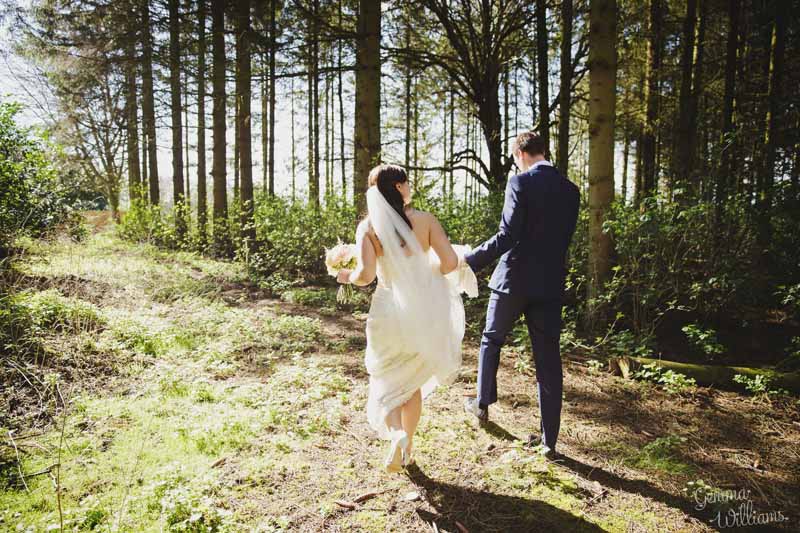 EVENING ENTERTAINMENT – PHOTO BOOTH & SPARKLERS
The evening entertainment included a fun photo booth and sparklers by the fire pit in the courtyard. Marshmallows are always a favourite for a late night treat.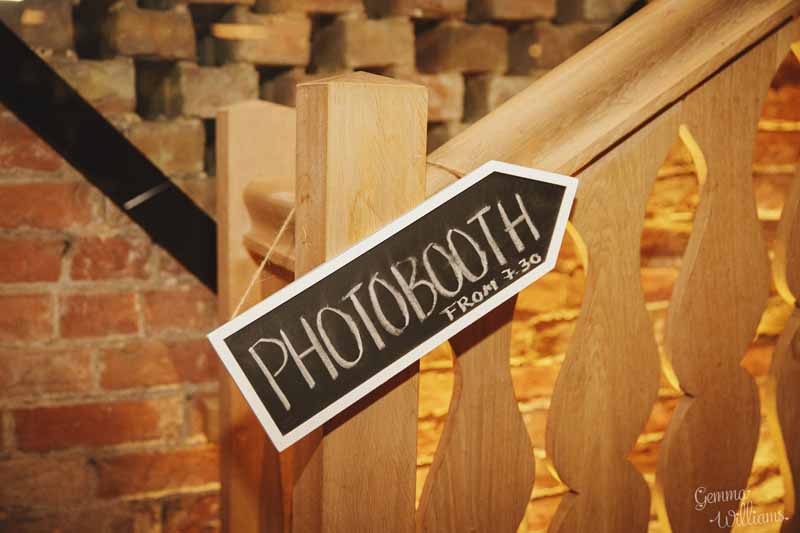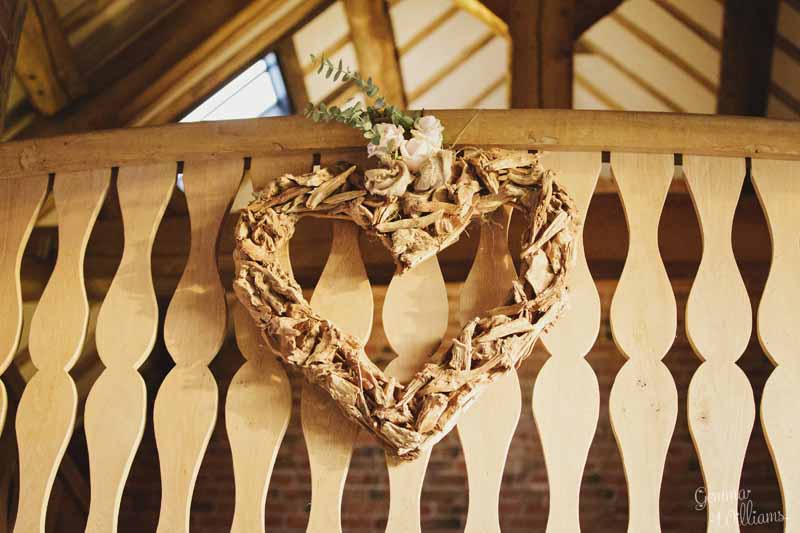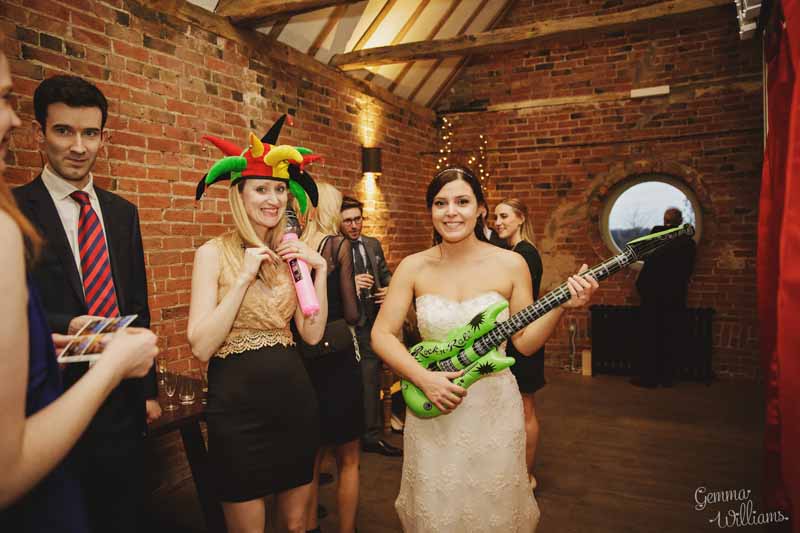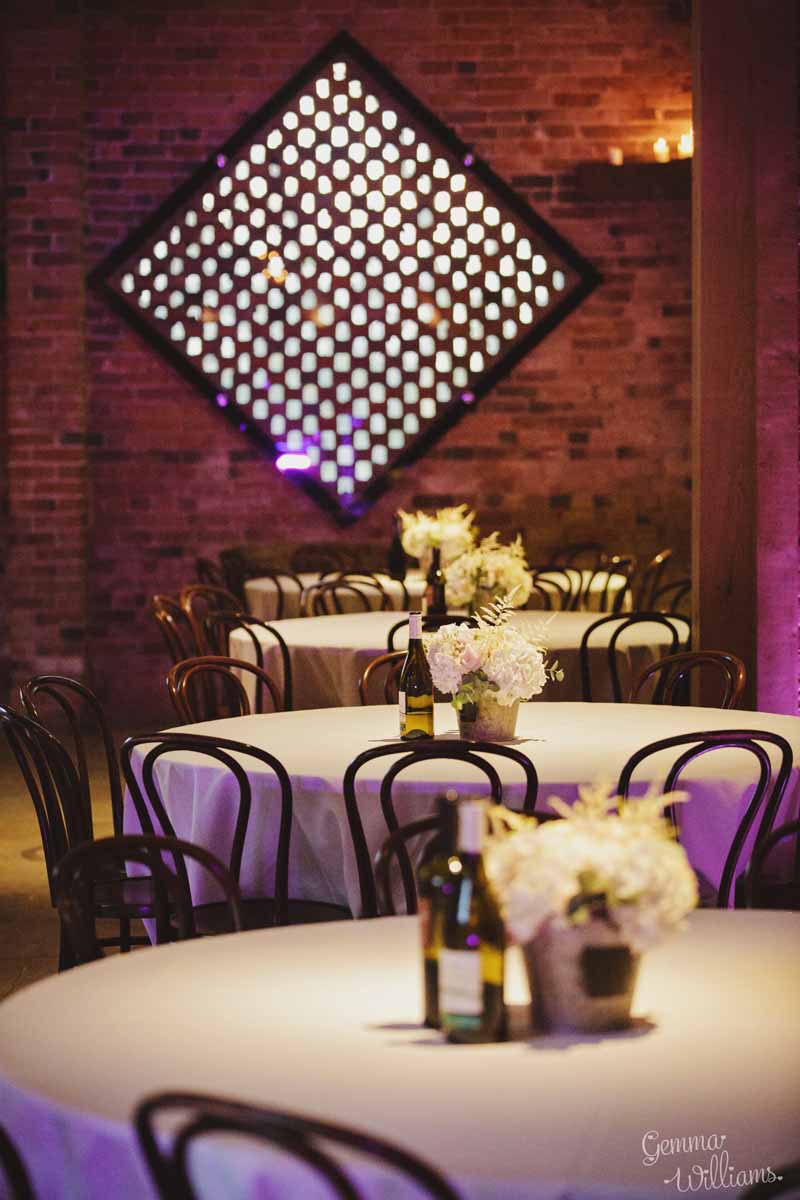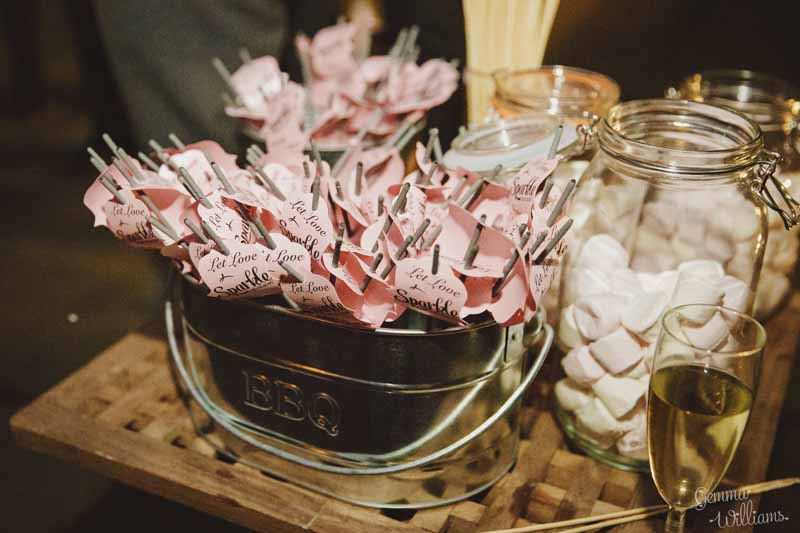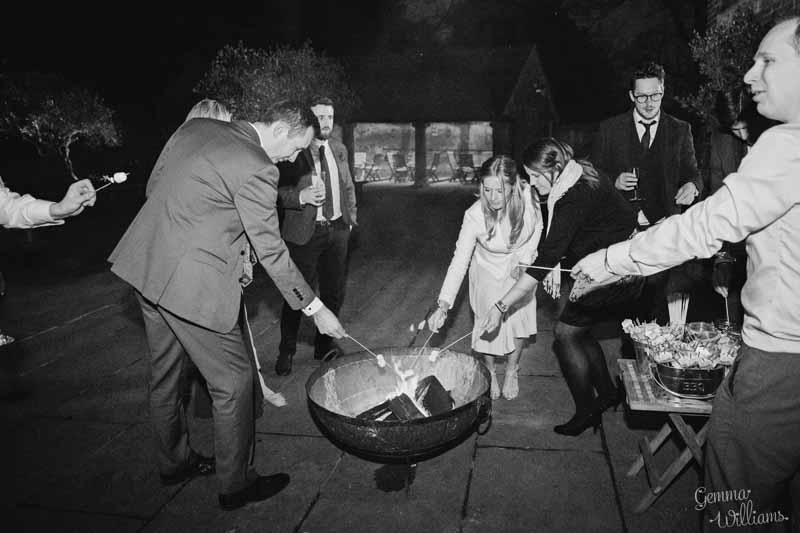 Credits – Florist: Passion for Flowers // Venue: Shustoke Farm Barns // Photography: Gemma Williams