I am delighted to share this flower filled church wedding with you. Jessica and Matthew had a wonderful day with family and friends at Holy Trinity Church in Sutton Coldfield. We visited the church together to look at the ways we could decorate and Jessica and her mum wanted to be sure we had plenty of flowers. What a joy to create such beauty with our talented team.
RUSTIC ELEGANT CHURCH WEDDING FLOWERS – FLOWERS TO LINE THE AISLE
For special occasions the church wooden poles can be decorated with a large ball of flowers and foliage to create a rustic elegant look and feel to the aisle.The church silver was decorated with trailing flowers and we added in pedestal arrangements  to continue this beautiful look.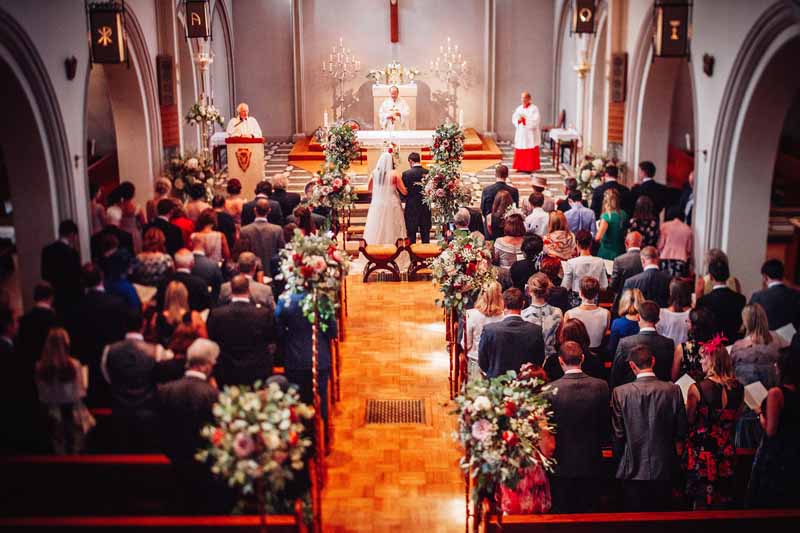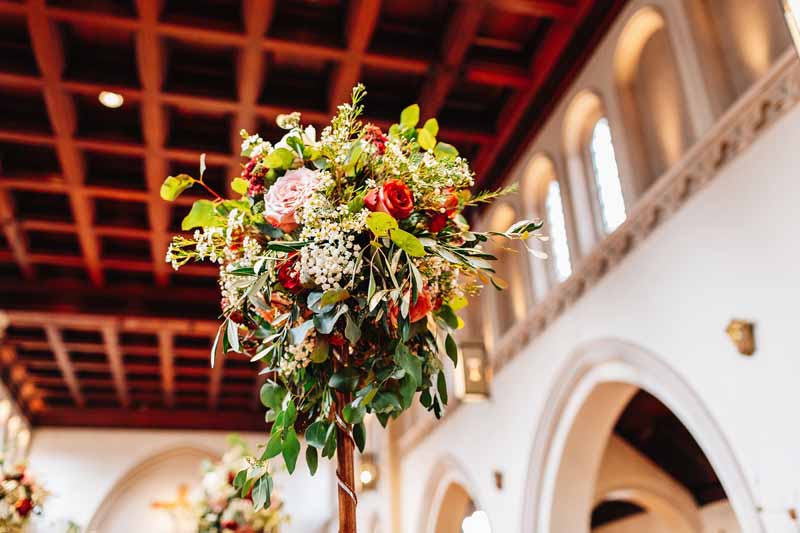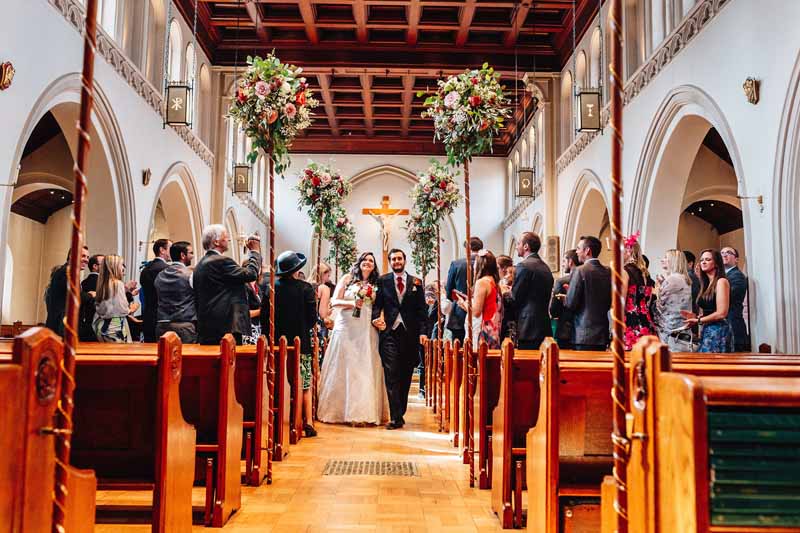 HANGING FLOWER GLOBES AT SHUSTOKE FARM BARNS
As guests arrived at Shustoke we placed olive trees at the entrance which continued with a rustic Italian twist to the day. Floral and foliage flower globes hung in the large barn where guests enjoyed their wedding breakfast and evening celebrations.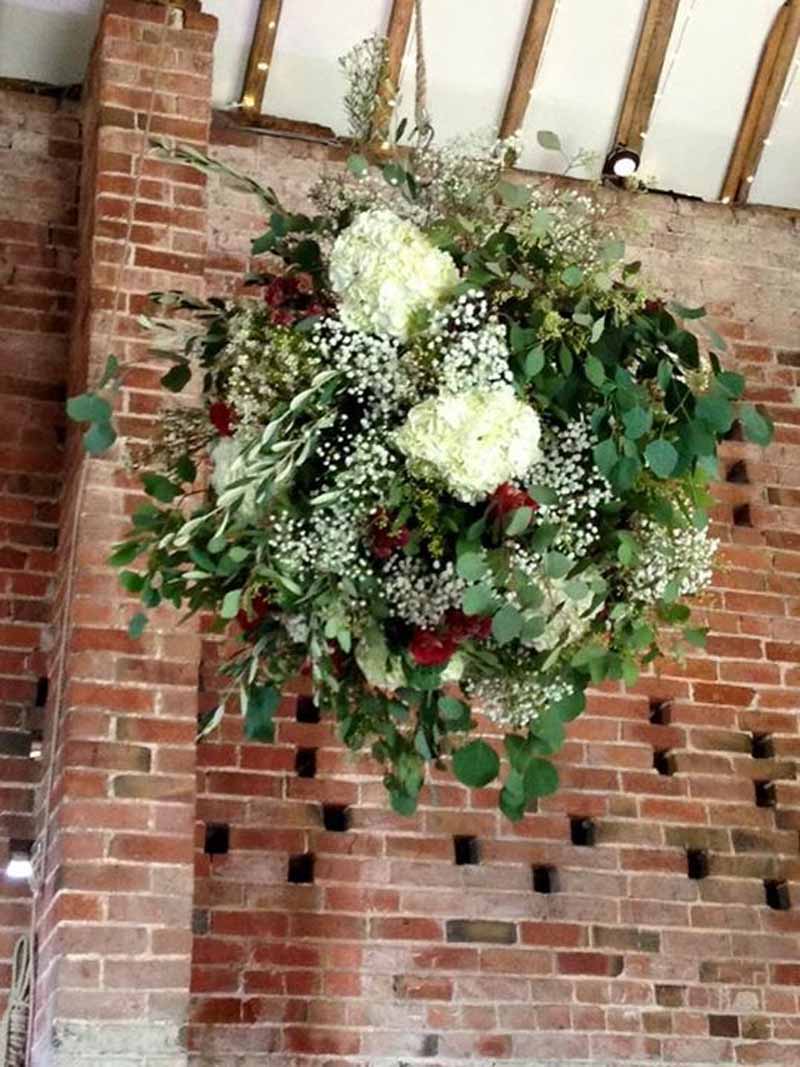 BRIDESMAIDS BOUQUETS ON DISPLAY TABLE
The bridesmaids bouquets were laid on hessian amongst photos of the couple for lovely welcome. Shustoke has a wealth of exposed brickwork and a wonderful courtyard with established olive trees where everyone can mingle and relax.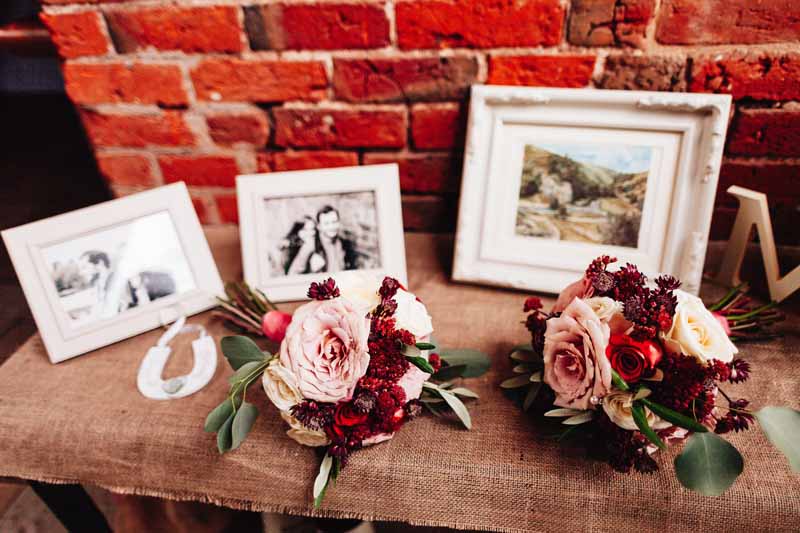 RUSTIC GLAMOUR WEDDING CAKE WITH ROSES
A touch of roses and the cake was ready sat on a rustic tree slice.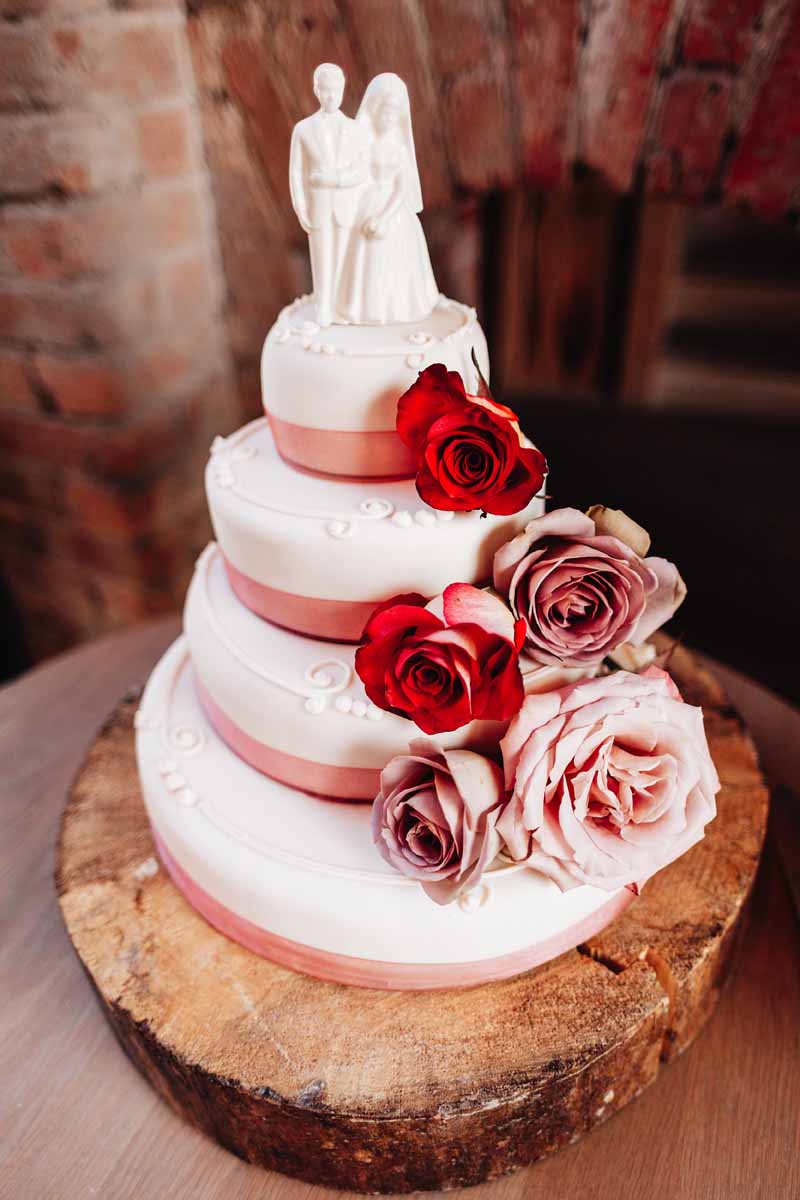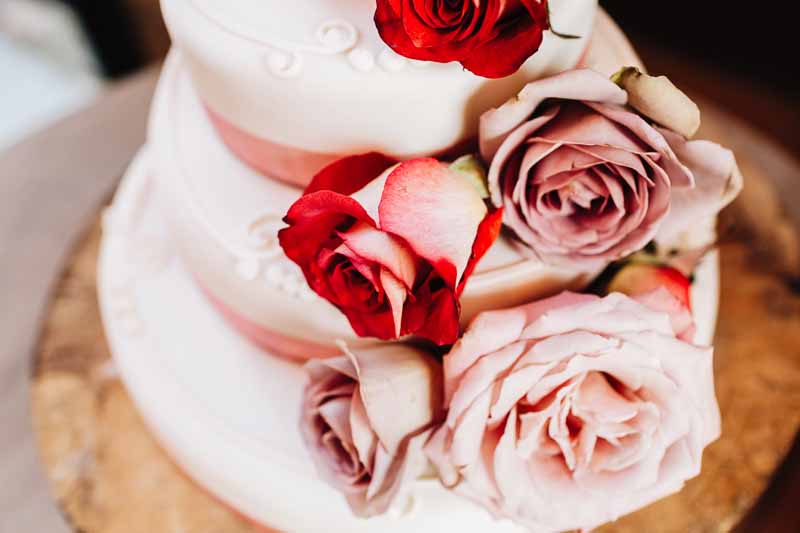 A heartfelt thanks to Mr and Mrs Lanzilotto for sharing the magic of their day with us and their kind words.
'Just wanted to say thank you again for the wonderful job you did with our wedding flowers. They really made the church  venue and day spectacular.' Jessica and Matthew
Credits – Florist: Passion for Flowers // Venue: Shustoke Farm Barns //