Looking for the most amazing backdrop for your wedding day. This will be captured in all your wedding photos that you will treasure for so long after the wedding day is over. Hanging chandeliers have great impact. This chandelier is filled with scented flowers and beautiful foliage for a natural look for your wedding which an be suspended over your ceremony or top table to wow you guests.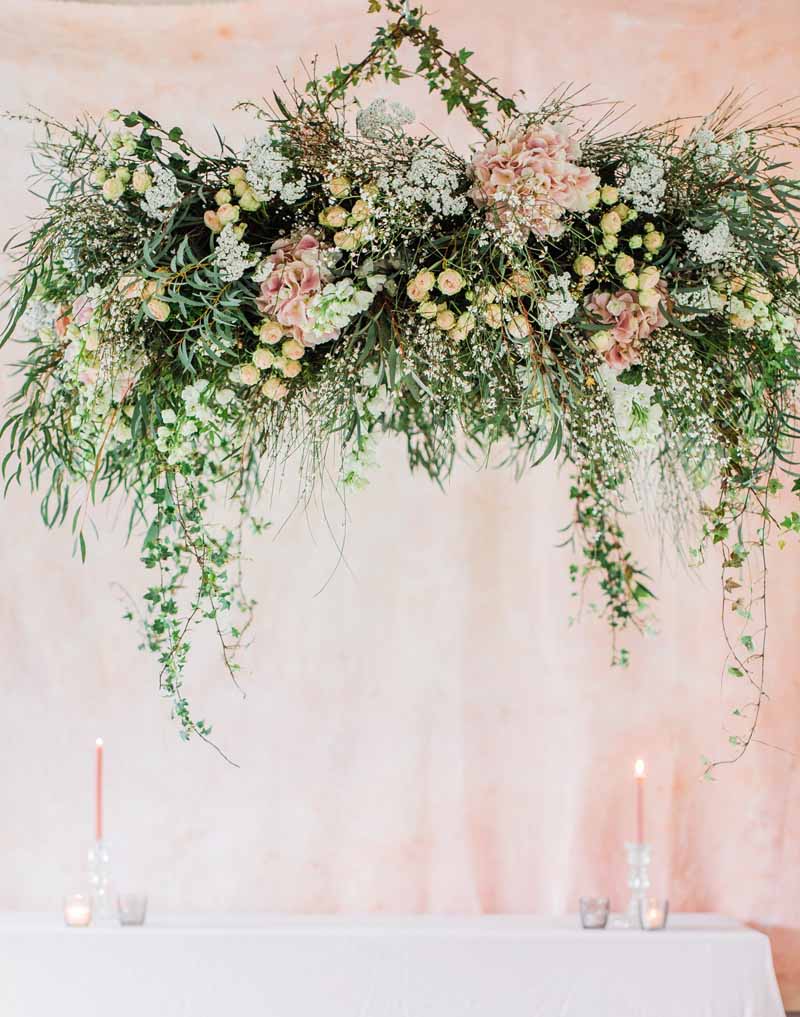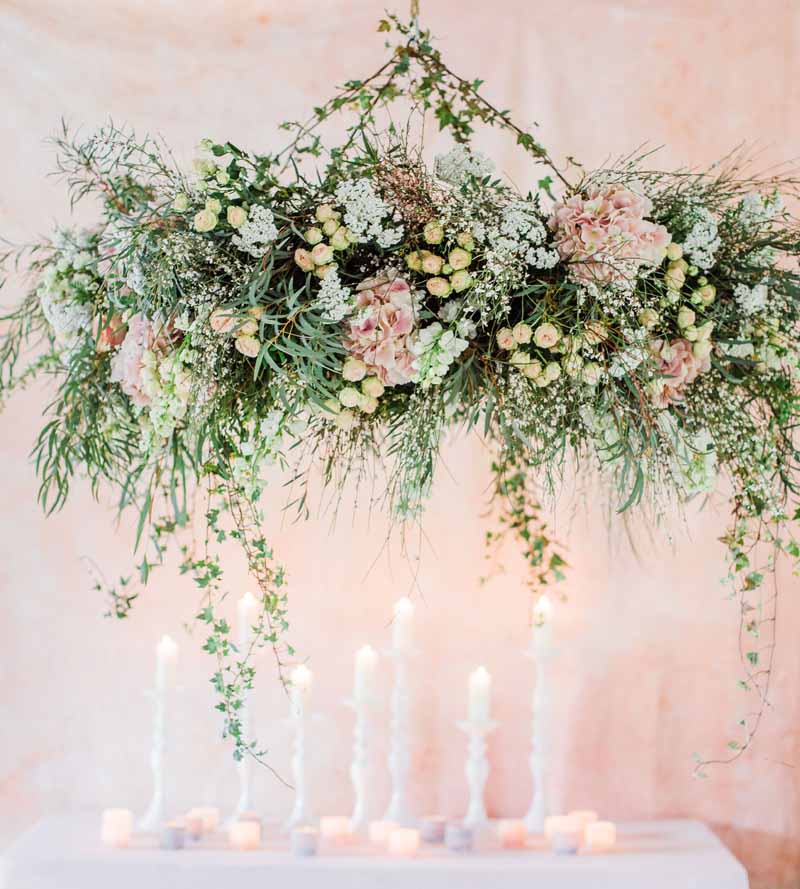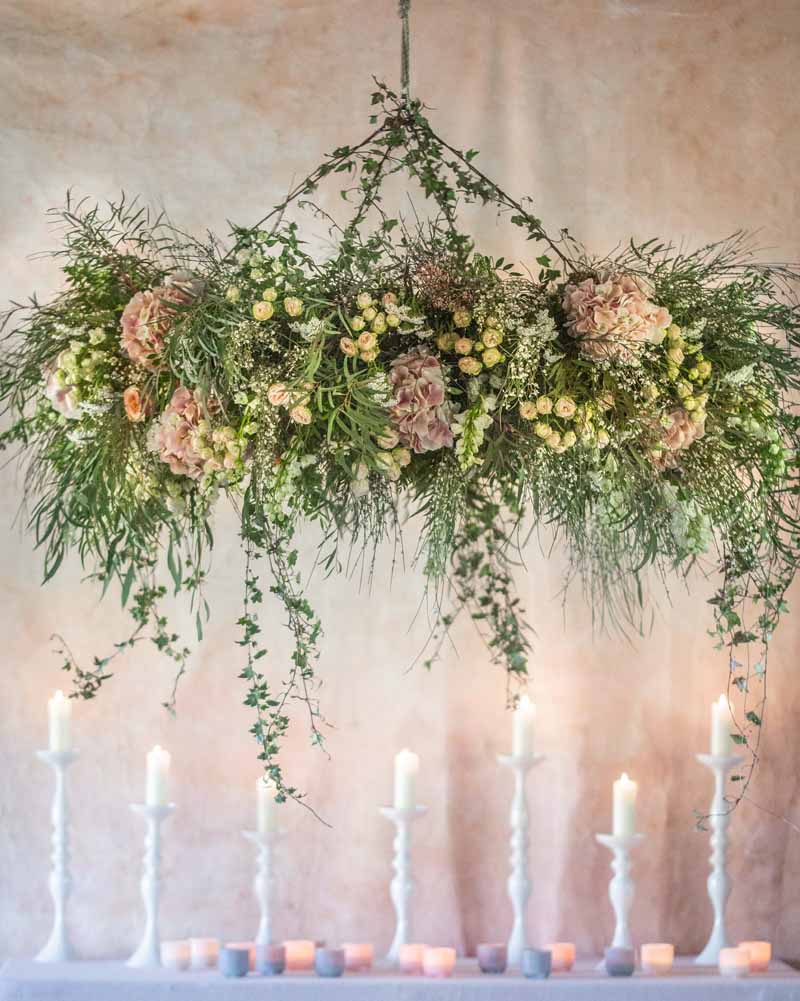 If you are looking for a romantic look for your wedding day make sure you use candles on the tables.
Nothing creates romance more than candlelight and dreamy flowers at your wedding. If you are looking for a florist for your wedding do get in touch. We would love to be your wedding florist and create a romantic backdrop for you.
Karen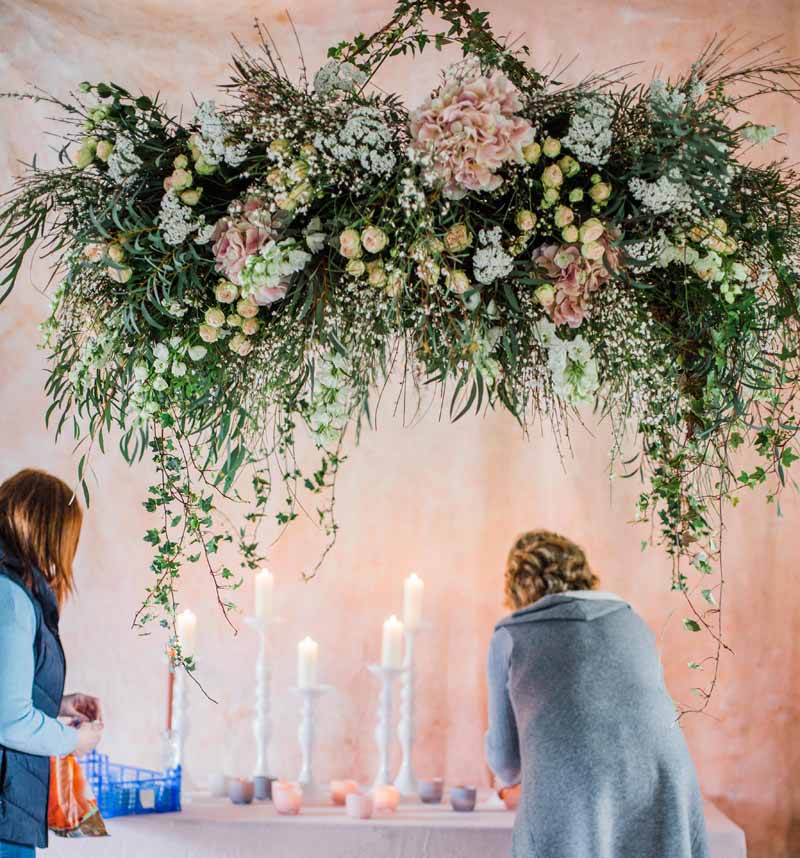 Course and Photography: Sabine Darrall