Hampton Manor is the most elegant of settings for a wedding and we always love the opportunity to dress Elizabeth's Court. The spring Wedding Fair gave us the chance to show our tall bronze centrepieces. Thank you to all who visited and to Jonny Barratt for his amazing images.
TALL BRONZE WEDDING CENTREPIECE
A tall wedding centrepiece always has a WOW factor and these bronze stands look elegant on a table in the manor. Lush foliage and large Mejer roses in softest peach, ivory with spray roses add a touch of glam to the tall bronze arrangement. Add in posy vases, candlesticks and tealights to complete the look.
GROUPING OF BRONZE VASES FOR WEDDING CENTREPIECES
As a more relaxed look select a grouping of bronze vases with simple but stunning blooms, here roses mixed with scented jasmine worked a treat. Make sure to add in glass and bronze candlesticks for that extra touch.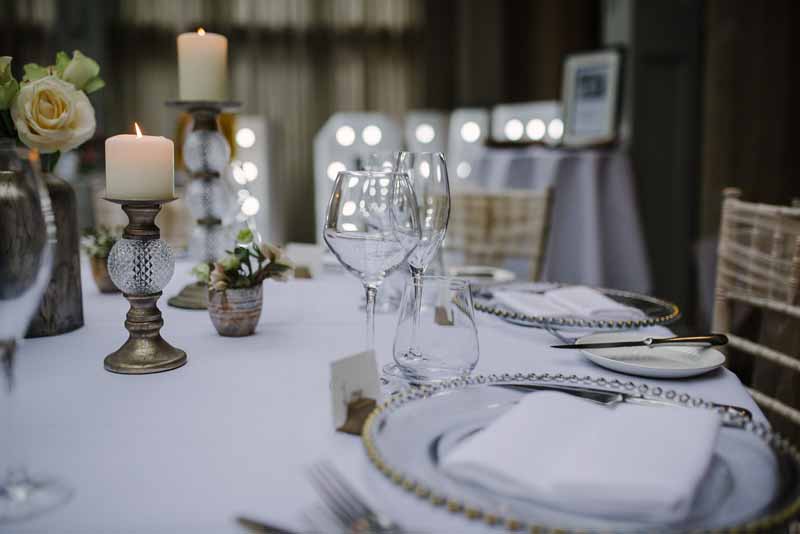 TOP TABLE FLOWERS AT HAMPTON MANOR
The wooden butchers block can be used for a small top table. Here we added luxe bronze vases, bronze candlesticks and wooden tree tea lights for a rustic twist to the bronze look. The spring ranunculus are such natural beauties and one of our favourite flowers.
PASSION FOR FLOWERS STAND – ALL PROPS AVAILABLE TO HIRE
We have a new hire guide available to all. The guide shows how to use our props and features a wealth of looks. Our studio in Berkswell houses our props and we are happy to show you the collection when having a consultation. We also had to sneak in the  recently published Rock My Wedding book featuring some of our flowers and bouquets as well as our props. Happy days…
WOODLAND SETTING – TREE STUMPS, LANTERNS, FERNS
Our display at the show included a rustic woodland setting  with mix of tree stumps, an abundance of ferns and helebores, lanterns and cylinder vases. This display would make a wonderful setting for a ceremony, down the aisle or at the base of a table.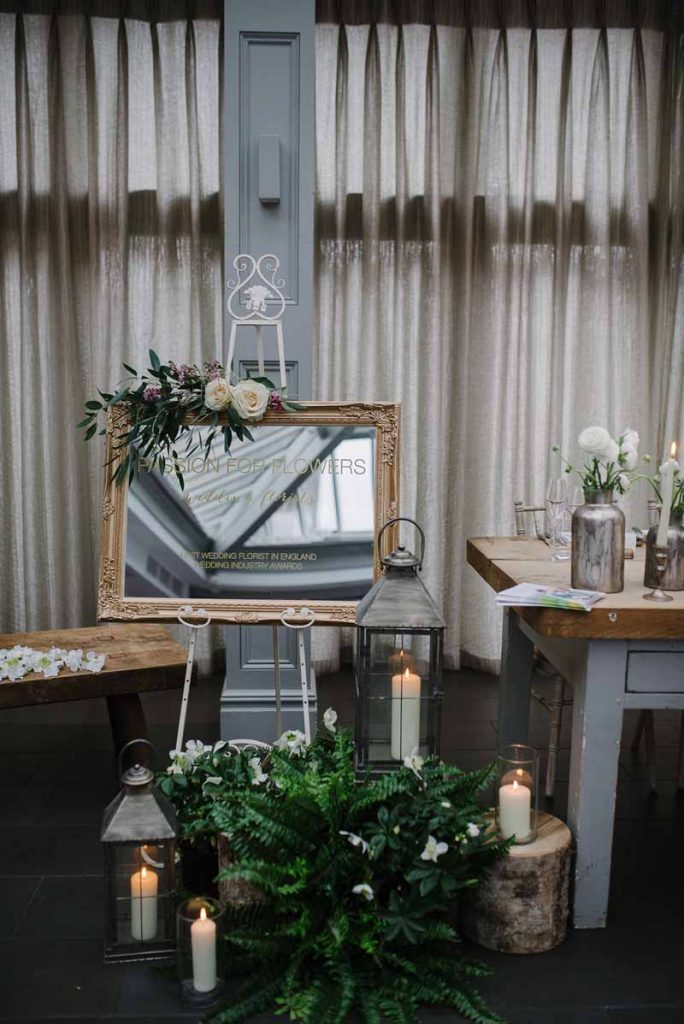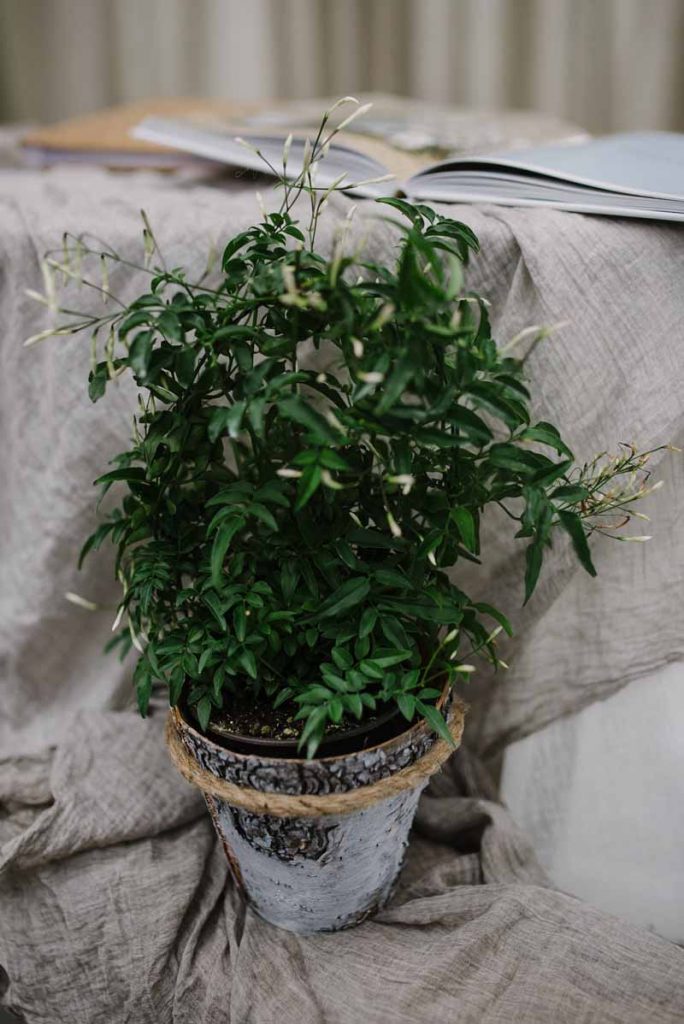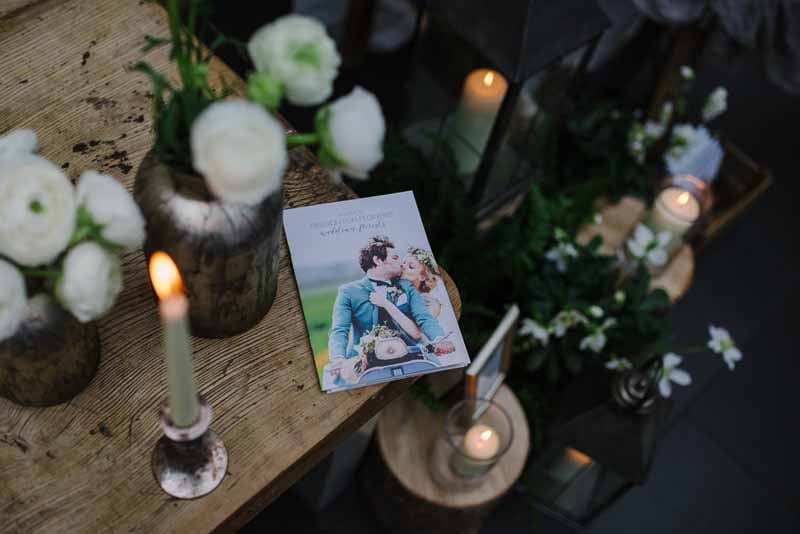 Credits – Florist: Passion for Flowers // Venue: Hampton Manor // Photography: Jonny Barratt // Shot Glass Wedding Favours: The Wedding of my Dreams