I just love weddings with lots of details and personal touches. Steffi and Dan came down with their families to meet me and tell me about the Pride and Prejudice inspired wedding they were planning just perfect for the setting in The Cloisters at Coombe Abbey.
I loved the idea of incorporating The Second World War ideas and bringing in both their personalities to create a very personal and memorable wedding day truly reflecting them as a couple.
WHITE PEONY BOUQUET – WHITE WEDDING FLOWERS
A white peony bouquet was created to give Steffi the romantic look she was after.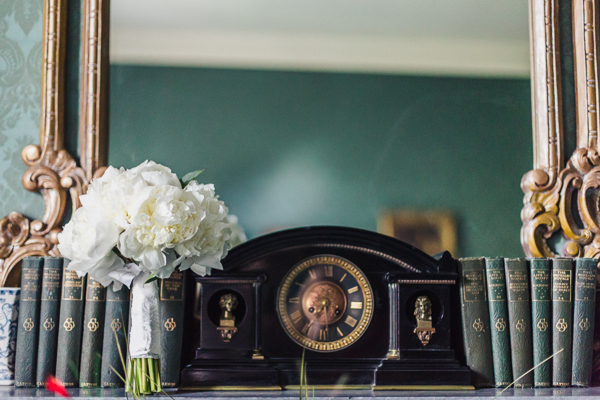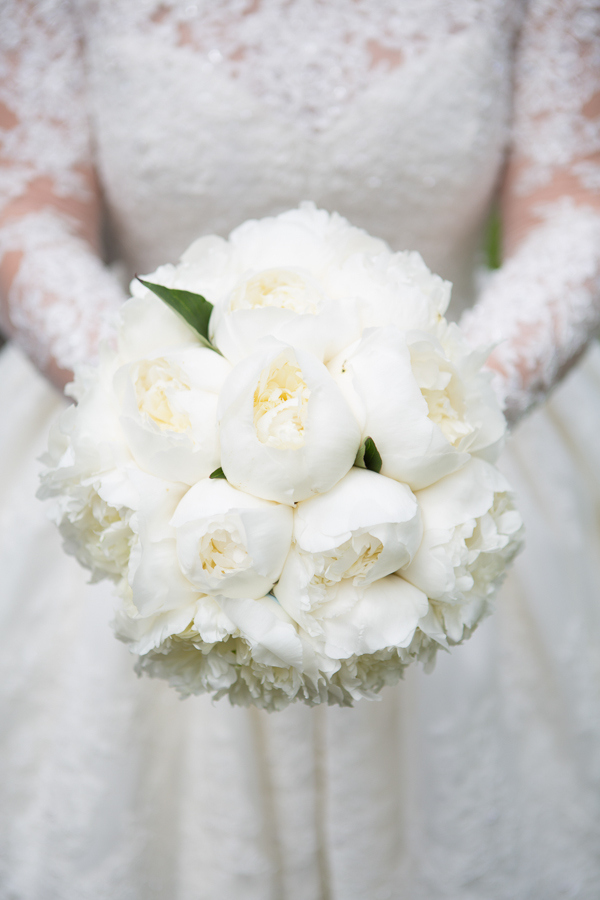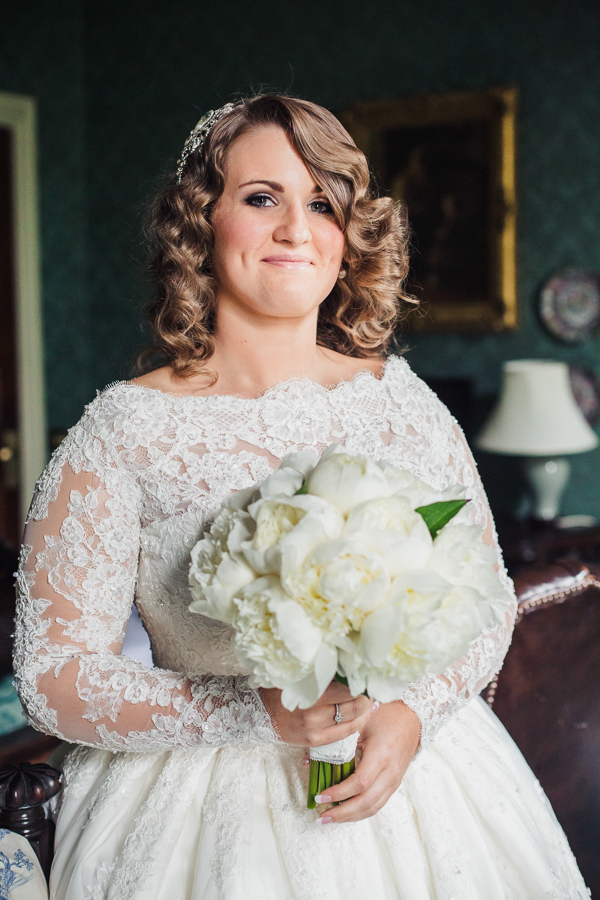 WHITE HYDRANGEA BOUQUETS – WHITE WEDDING FLOWERS
For the bridesmaids we chose fluffy hdrangea bouquets and added ribbon to match their beautiful vintage dresses. I just love the stylish look finished with pearl bracelets.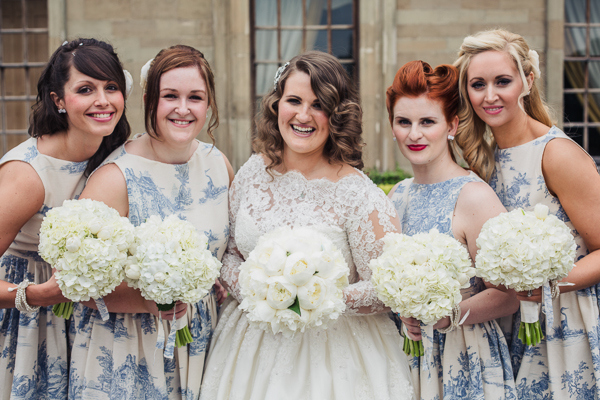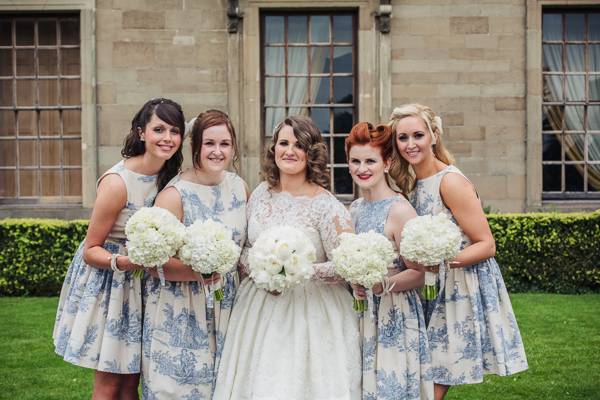 WHITE ROSE BUTTON HOLES
Dan looked dashing in his Union Jack bow tie teamed with a white rose button hole and pocket square.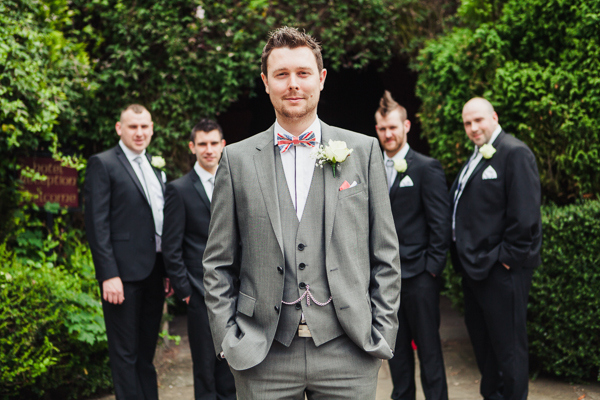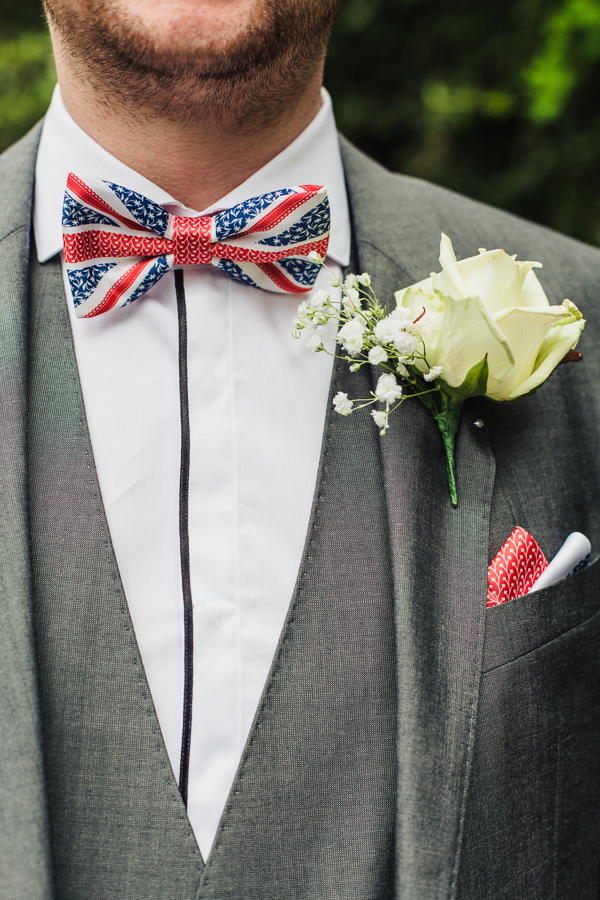 WEDDING CEREMONY – CANDELABRA LINING THE AISLE
The room was enhanced with silver candelabra draped with pearls lining the aisle for a romantic setting for the wedding ceremony.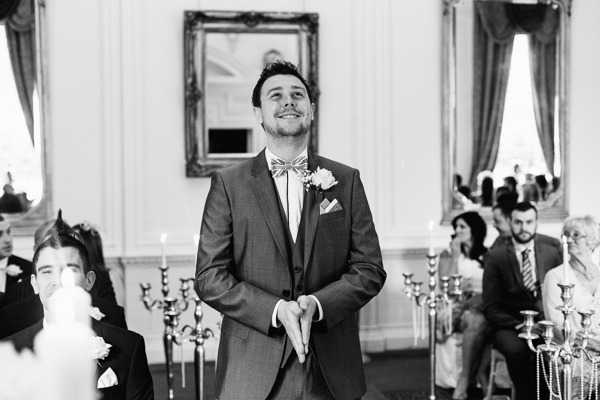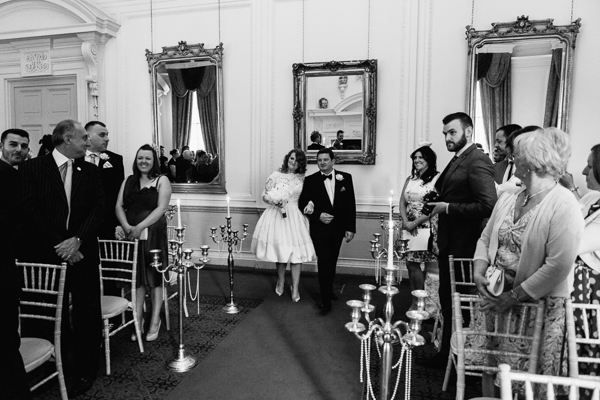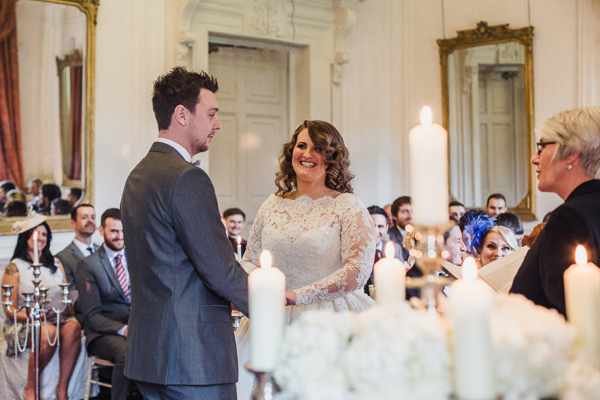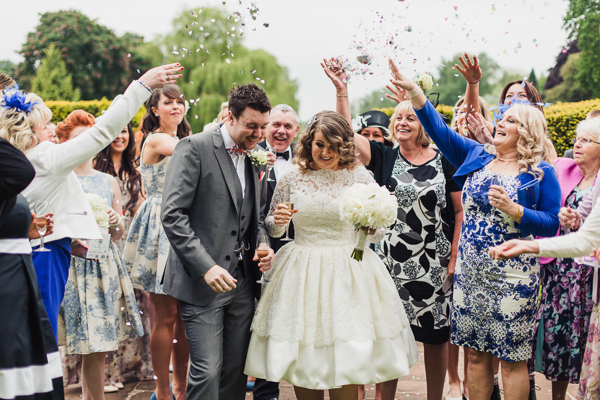 CANDELABRA WEDDING CENTREPIECES – WHITE WEDDING FLOWERS
The magestic candelabra were set at the end of the top table and we added a floral ring of pure white flowers including hydrangeas, peonies, white garden  roses, delphiniums and tulips perfect for a May wedding. The fireplace provides a great backdrop and needs opulent flowers on the top table. A large centre piece was created and we added vases of flowers, tea lights and stacks of books collected by the bride.
The guest tables had books for the guests, they had been asked their favourite book in the invitation and the bride had searched for the relevant books. Vases of flowers filled the space on the tables and the elegant candlelight completed the look.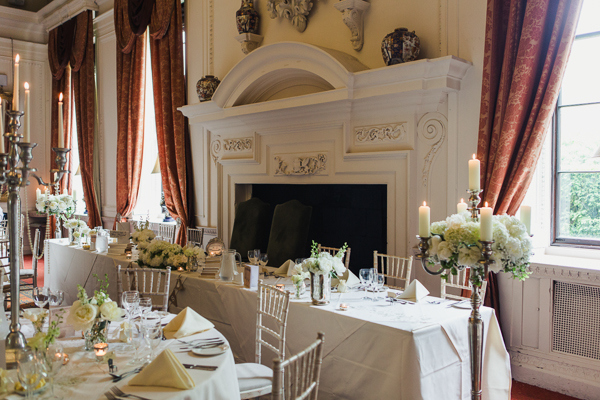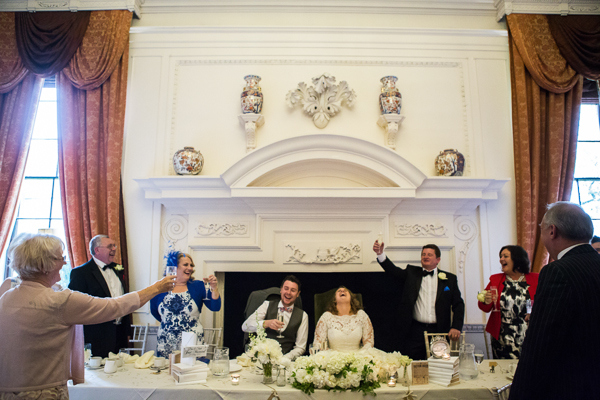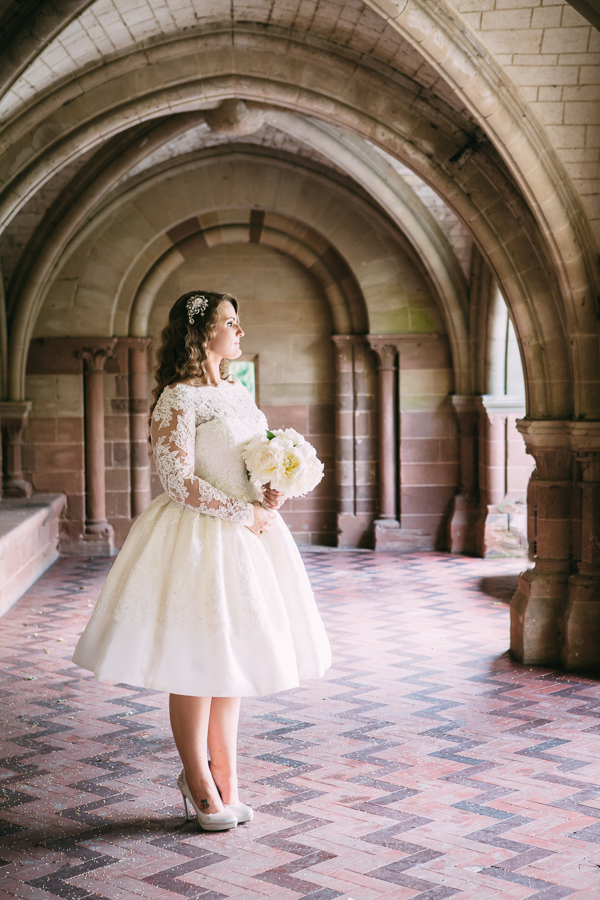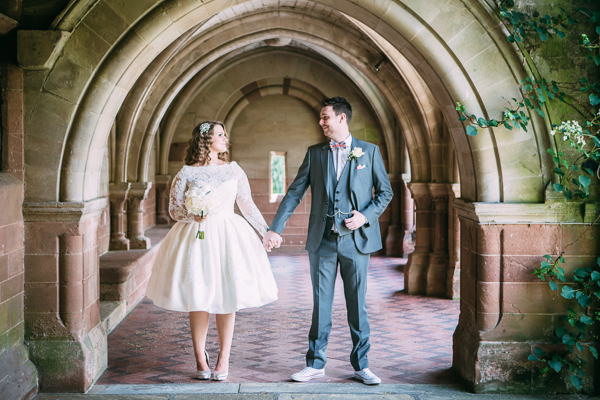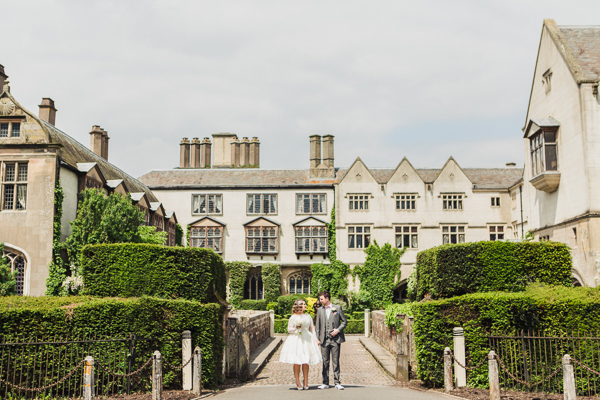 We were thrilled to see this wedding featured on Whimsical Wonderland Weddings Blog.
Credits – Florists: Passion for Flowers, Venue: Coombe Abbey // Photographer: Samantha Jane