LOVELY COMMENTS FROM OUR COUPLES
Here at Passion for Flowers we are thrilled to have been voted the best wedding florist in England in The 2015 Wedding Industry Awards  as well as the best in The West Midlands two years running (2014 and 2015). We thought we'd share with you some wonderful words from our couples who voted for us – we were overwhelmed with the positive comments  we received.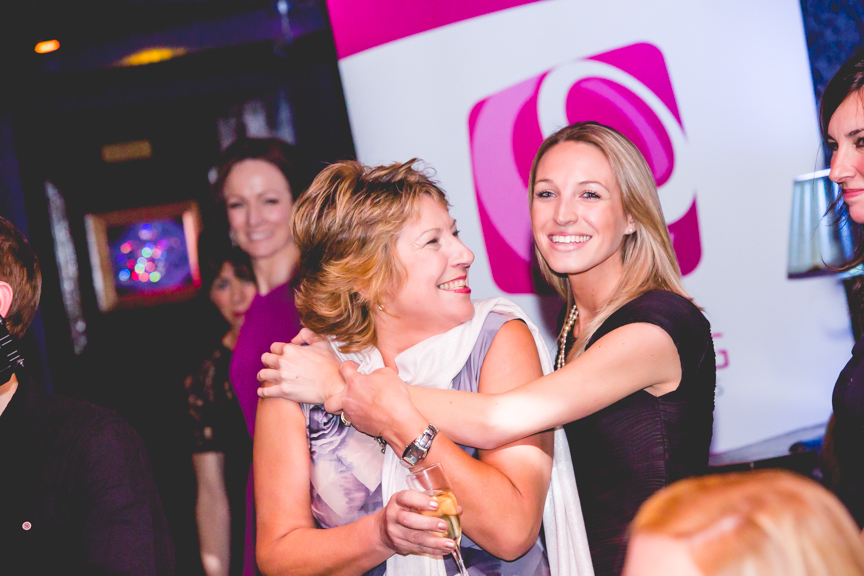 BEST WEDDING FLORIST IN ENGLAND 2015
All quotes have been written by couples who used Passion for Flowers as their wedding florist in 2014 and voted for them in The Wedding Industry Awards 2015.
Passion for flowers understood my vision for my wedding and were able to create the perfect ambience for my rustic wedding not only through their comprehensive knowledge of their gorgeous blooms but also through their stylish vintage props that they are able to hire out to compliment my theme.
I was very excited to book Passion for Flowers and they delivered the perfect look I had imagined for my wedding day making me a very happy bride. Passion for Flowers were extremely helpful and creative when discussing the vision I had and helped me to bring together the over all feel I wanted for my wedding. Passion for Flowers were professionals throughout and all my guests commented on how beautiful the flowers looked.
We knew as soon as we saw our florists work and booked them that they would do a brilliant job. The flowers suited the venue perfectly and were exactly what we wanted, the hanging baskets looked (and smelt!) amazing! We had lots of comments all day about how beautiful the flowers were. Could not have wished for anything more.
Karen was amazing and put together a whole range of beautiful flowers that we loved. We trusted her completely and she surprised us with all the beautiful arrangements on the day!!!
Karen was simply amazing to us. Her advice, openness and ideas really helps shape what my fiancee and I wanted for our wedding. On the day, the team arrived, set everything up and told me to relax and that they had everything under control.
Karen has a true talent. Her creativity and attention to detail really make her flowers stand out from the crowd.
Karen is amazing at what she does a true professional and although Passion for Flowers wasn't the cheapest quote I just knew that they would be perfect and they were better than I could of imagined. My centerpieces were the main focus of the room and definitely had the wow factor.
From the moment I met Karen I knew our flowers and venue were going to look exquisite. Karen is such a wonderful lady and the flowers and our venue looked truly breath taking! Everyone talks about them still and i feel so lucky and privileged that Passion for Flowers were part of our magical day x
Very beautiful flowers and excellent customer service.
Karen was simply amazing, from helping to bring all our crazy ideas to life, to chats round at her workshop, even on the day she was a calming influence and acted like a true professional helping out in every way possible. The flowers were stunning and really brought our theme to life.
Karen and Passion for Flowers were amazing from the start, I saw their flowers in magazines and never thought I would be able to have them for our day, however after an email, Karen replied with lots of details, our meetings with her were fantastic and she understood us completely! Very happy bride!
I knew from the moment that I met Karen that I would be able to trust her with the vision for our special day.. Karen is thorough in the initial and follow up discussions building that rapport and confidence in her experience
We were absolutely delighted with our wedding flowers. They were beautiful and just what we wanted. They really finished off the look for our day. Karen was very welcoming and listened carefully to what we were after and interpreted the look perfectly.
There is no doubt about it, Passion for Flowers made our wedding. Karen read my mind when I talked about what I wanted and I never expected the flowers and styling to look as amazing as it did on the day. Karen really did go above and beyond what I asked of her, she really is the best in her field.
Stunning flowers!!! We were completely overwhelmed by the flower displays at our wedding. The tables looked amazing with the candelabras, the top table garland.My bouquet and bridesmaids were exquisite, I couldn't have wished for anything more! Karen made our day so special!
Karen spent time listening to my ideas and then supplemented them with her extensive knowledge of flowers and foliage. She created beautiful flowers which were beyond my imagination. Everyone commented on how beautiful the flowers and decorations (candelabras, vases etc ) were. Amazing!
Passion for Flowers surpassed my expectations – the arrangements provided were exquisite and Karen was a pleasure to work with. Karen listened to my ideas and with her expertise and knowledge formed a beautiful set of bouquets and decorative arrangements. The planning process was very easy and I felt comfortable placing my trust in Karen – the results were spectacular. The website is very easy to navigate and the blog stories are very inspiring and a great showcase for her work.
Passion For Flowers were excellent. Karen somehow managed to interpret my very sketchy thoughts and ideas and turn them into the flowers of my dreams. She put me completely at ease throughout the whole process and I knew my flowers were in very safe hands. I couldn't recommend them more highly.
Karen was fantastic with the planning and excellent on the day. Couldn't have asked for better.
Karen was excellent, from start to finish. She knew exactly what I wanted and nothing was too much trouble. I had a nightmare a few days before the wedding as the venue had lost the wooden stand for my wedding cake, Karen stepped in and bought one along for me for no extra cost. Overall a great service and amazing flowers. I would highly recommend Passion for Flowers.
Karen was lovely to work with. She worked with our budget and put a beautiful package together for us. She was so accommodating even doing bouquets for our parents with virtually no notice! Her bouquets were fun yet elegant and she was very professional on the day and in the lead up to the wedding.
Nothing was too much trouble. Helped realise my ideas and all the guests commented on how beautiful the flowers were. The day wouldn't have been the same without them. Karen also came and made posies out of some go the displays so the guests could take some home. A lovely touch.
Our wedding flowers were absolutely beautiful. The colours and styling fit in with our day perfectly, and we had so many compliments on the table centrepieces. Not only did they look great, but smelled lovely too. Passion for Flowers have style and flair – yet the look is timeless. Spot on.
Karen and her team fully realised our vision & provided an exemplary service, both in design, but also in time & venue management. I cannot speak highly enough of what Passion for Flowers did for us. The flowers completely wowed our guests and completed the most perfect of days.
Karen was incredibly helpful throughout the preparation for our wedding. She understood the look and feel I wanted, followed everything to an absolute T, whilst offering extremely useful additional options and ideas based upon the wealth of experience she has.
Karen was amazing from start to finish. She listened to our ideas and designed the most beautiful wedding flowers, decorations and display I have ever seen. She was fantastic on the day, and everything was pristine. Everyone was extremely impressed. Just outstanding.
We received nothing but 1st rate service from Passion For Flowers, Karen made every effort to understand our needs and style we wanted to achieve with our wedding flowers, colours, designs etc. Even down to wanting to match my bridal bouquet ribbon to my dress and preferring a colour swatch of my fabric. Nothing was too much trouble from spending time and meetings at our venue going through every detail down to support on our wedding day to ensure everything was perfect on our day.
I would recommend these ladies to anyone who will listen. They are wonderful people with amazing vision. They were able to interpret exactly what I wanted from just one session! My flowers were out of this world, I could not have asked for anything more.
From the minute we met Karen at The National Wedding Show we knew she would be able to provide the perfect flowers for our rustic wedding. The customer service was fantastic with 2 meetings at Karen's home where she made us feel really welcome. As somebody who does not know much about flowers, she helped guide me all the way from church to venue to wedding party without once being patronising! The flowers on the day were beautiful and we were touched by the extra arrangements that she included.
My experience was extra special. Karen worked with my ideas skilfully, enabled me to visualise options and the flower crown that she made for my hair – really was the crown and glory of my day. Such a warm, friendly and professional business."
Karen was extremely friendly and helpful. Listened to my ideas and also added her experience and ideas. Nothing was to much trouble. They're flowers and designs were all beautiful and their passion for what they do really came through. The flowers on the day were better than I had imagined.
Although I live abroad, Karen made organising the flowers and theme for the wedding venue a stress free and an enjoyable process. The result was truly breathtaking and captured the mixed Indian, English and Sardinian traditional but informal feel of the day. She's unique in the flower business!
I could not speak more highly of Karen and the team. She was fantastic from start to finish. I wasn't especially excited about the flowers to begin with, and just thought they were a necessity for the day. However, after my consultation with Karen, they became one of the things I was most looking forward to! Her vision for my day was spot on and I couldn't be happier with all of her work from bouquets, button holes, flowers at venue etc.
WHY DID YOU BOOK PASSION FOR FLOWERS?
I was confident they could not only provide quality but also achieve the perfect ambience for my rustic wedding. My mom knows her flowers and she wouldn't let me book anyone else once she had seen their work at the wedding show.
Was very confident after the initial meeting
Karen knew exactly what I had in my mind and was able to take that vision even further. Karen is friendly and approachable. I completely trusted her from the beginning and I was not disappointed
The photos, Facebook page and positive comments., and quick response from Karen on email.
Passion for flowers were the most creative company I had looked at and I felt that they could help me to achieve the look and style I wanted. After meeting with Karen who was very friendly and also took time to understand my style and personality I knew that Passion for Flowers were the florist for me.
From the first time I saw their brochure I knew I needed to look at Passion for Flowers as a supplier for our wedding. I had spoken to various suppliers at a number of wedding fayres before hand, but none of them stood out to me. The work of Karen and team caught my eye as soon as I saw a photograph. When we met Karen, we found her to be extremely helpful and she knew exactly what I was after. Her knowledge of flowers and her taste is exceptional, and her overall style was the decision maker. I absolutely adored the Amnesia Roses (and so did my guests) so she made sure these became a feature in the arrangements She offered great advice and ideas and working with her was an absolute pleasure. It was important that I could work on a budget, and this was not a problem. The overall style and quality did not alter because of this. I could not have asked for better flower arrangements at our wedding. I am so pleased with how everything turned out.
Looking through the internet, she had beautiful website, we emailed and she replied every time with speed. When we had a wonderful consultation with Karen that put us at ease and gave us full confidence in her and the Passion for flowers team.
I had had a recommendation and the website is stunning.then once I'd met Karen i knew Passion for Flowers were the perfect choice.
Designs on website, good recommendation and great package out forwards.
Variety of choice, their style and lovely personalities
We saw their exhibition stand at The National Wedding Show and it stood out from anything we had seen elsewhere. The flowers were truly amazing and we recognised this was the kind of professional and quality florist we wanted for our wedding flowers. Friendly and great advice along with great literature to take away and study to give ideas.
Beautiful flowers and friendly and helpful people.. Which is what you need when organising a wedding! Other florists I had spoken to at wedding shows etc did not come across as helpful and relaxed as Karen
Quality of website and easy to understand quote
I booked Passion for Flowers because there really isn't another florist in the West Midlands that comes close to their high standard. They are incredibly friendly, approachable and talented in what they do and I would recommend them in a heartbeat.
Loved their stand at the wedding show
I had previously seen Karen's work at friends weddings. My friends always recommend her for weddings, I will now recommend Karen to all of my friends and family.
"
Beautiful arrangements at the wedding show with vintage style arrangements, fantastic website and Karen was fantastic at the first meeting!
Extremely professional and great communication and understanding of my needs from the start.
Recommended by so many people, great flexibility, variety and value for money. Meeting Karen at her place and getting to discuss and explore the options was the best part of the service. Aside from how wonderful Karen is.
They were simply the best wedding florist we had seen, so just had to use them once weed seen their work. Passion for flowers whole ethos suited our rustic wedding theme perfectly and Karen and the team are so knowledgeable it was an easy decision.
We booked Passion For Flowers after meeting with several florists. Karen was able to supply us with everything we wanted such as ccandelabra that other suppliers needed to source. She was a one stop shop for all of our decor and her arrangements were in a league of their own. Nothing compared & I knew we just had to book her!
The website showed that Karen & her team could realise our vision & execute it ti the highest standards, We chose Karen at Passion for flowers for many reasons, they have a passion for their work, and this shows. Karen was able to understand and articulate exactly how we wanted things to be. Karen also bought items specifically to enhance our vision.
Beautiful displays and accessories at Passion for Flowers along with unique ideas and suggestions to enhance the surroundings on the day
For their contemporary ideas
Their style was very inkeeping with what we wanted for our wedding, and their reputation with the venue was very good.
I really didn't want to have your typical gerbera and carnation Indian wedding flowers, I was looking for someone that could compliment an Indian and Sardinian classic theme in a fresh and informal way. Her website was extremely comprehensive and she was very professional at our first consultation. She listened carefully to what I had in mind and started coming up with a few ideas. She later emailed me a detailed look book and I knew that she totally understood what I was after and it was clear that she had the know how and expertise to come up with something very special. We immediately booked her as we knew we weren't going to find anyone better than her in the midlands."
They are unique, beautiful and very professional and friendly
Reputation
Passion for Flowers had provided floristry services for my venue many times and their delicate, romantic style was exactly what I was looking for. From my first call with Karen I knew I'd made the right choice -Karen had a warm, friendly manner and her knowledge and enthusiasm for her work shone through.
Confidence in Karen and her lovely nature.
Beautiful flowers, understanding florist who seemed not to be able to do enough, fantastic imagination, vision and passion for her trade, professional and trustworthy!!
Excellent reputation and lovely manner when I phoned and visited.
Rock My Wedding supplier and had worked at our wedding venue several times before.
BEST WEDDING FLORIST WEST MIDLANDS 2014
All quotes have been written by couples who used Passion for Flowers as their wedding florist in 2013 and voted for them in The Wedding Industry Awards 2014.
I found the level of customer care, knowledge and quality of flower arrangements to be second to none. After the first meeting with Karen I knew that I need not look anywhere else for my wedding flowers, and she didn't fail to live up to my expectations. I would highly recommend them.
Passion for flowers created beautiful flowers for our wedding; they were exactly what I had hoped for and looked amazing with the venue. They gave me good advice and ideas to help create our day. They deserve to win wedding industry awards!
Out of everything on my wedding day, I can honestly say I was most thrilled with the
flowers and table decs overall. Right from the start, Karen seemed to completely understand my vision and theme for the day and was able to offer additional ideas that worked well that I hadn't thought of. Fabulous!
Karen was amazing and she was completely understanding and receptive to my ideas and willing to use my collections of items which others had been far less receptive to. Her responses to emails were prompt, which is critical. I can't say enough fantastic things about these ladies.
Karen and her team offer an excellent service, they made our day so special our flowers were beautiful. When I walked into our wedding breakfast room I cried I was so overwhelmed how beautiful Karen and her team made our room look. Karen did a moss love heart for me which was dedicated to my uncle x
Karen was beyond helpful when it came to designing our wedding flowers and helped us bring our ideas to life. The bouquets were delivered in pristine condition and we had so many lovely comments about how our venue had been decorated with floral arrangements, right down to the finishing touches
The flowers were actually the most beautiful I have ever seen!! The bouquets were
stunning! Karen understood what we wanted and made it perfect! She is so creative and deserves this award!
Karen helped me refine my ideas and she explained how each idea would look and how she thought my ideas would work best together. She offered her own ideas but left me to make the final decision. I wanted to include some hand-made elements to my flowers which she was excited about.
TALENTED! PROFESSIONAL! INSPIRING! Passion for Flowers are absolutely amazing at what they do. They captured my vision perfectly and created the most stunning flowers for my special day. I couldn't have asked for anything more. The bouquets, the centre pieces.. everything was perfect.
Fantastic!
Our wedding flowers by Passion for Flowers were completely beautiful – all our guests
were talking about them! Karen had so many ideas for gorgeous little touches that made the whole day look better than we could have hoped for. We couldn't recommend them enough, they're just amazing!
I've awarded maximum points as there really was nothing Karen and the team could have done better. Karen absolutely got my ideas for autumn/ country themed flowers and not only brought them to life but surpassed my expectations. So many guests complimented the flowers and the quality was amazing!
Karen was extremely organised and efficient and she had understood my vision having taken time to discuss the dress and wedding style etc. The website was comprehensive and showed dozens of examples.
Our wedding flowers were absolutely outstanding! Truly amazing!! We could not have
wished for them to look more beautiful! You captured all of our ideas & matched our theme perfectly. The guests said they were the best wedding flowers they had ever seen. A huge thank you for making our day so special!
Karen produced beautiful flowers and realised the vision we had for our wedding. Both on the day and looking back at our wedding photographs we instantly saw just how attractive and appropriate our flowers and floral arrangements were for the classic venue we were married in and held our reception in.
We really couldn't have asked for our wedding flowers to be any more beautiful than they actually were. Karen precisely created what I requested, and everybody commented on how gorgeous they were. I would recommend them to anybody without hesitation.
I really enjoyed my experience with Passion for Flowers. From start to finish every discussion we had left me feeling positive about my wedding day and excited about seeing the finishing result. My venue looked amazing and I had received so many beautiful comments on the day and after. Very pleased!
Karen was an absolute joy to deal with from start to finish. She understood our wishes for the day, the quirks of us both and absolutely fulfilled these wishes. I am a real control freak but trusted Karen to do what she thought best with our flowers – and I was not disappointed. They made our day!!
Flowers looked unbelievable.
Both Karen and Gemma couldn't do enough to help throughout the whole process. They were also very flexible. We were constantly in touch discussing ideas and Karen had a perfect vision of the sort of thing I described. When I picked the flowers up I couldn't believe how stunning they were.
Holly (my wife) would be better at doing this but for my part I can honestly say that Passion For Flowers was the best florist we found. They were nice, took time with us to find what we wanted and supplied a range of beautiful country styled button holes, bouquets and flowers in charming vases.
Over the moon with the service. The flowers set the theme for the day and looked
absolutely beautiful, everything was perfect and better than I could have imagined. We added some further things to our requests the day before our wedding which they had absolutely no problem dealing with. Highly recommended.
Karen was fantastic from the start, she really listened to our requirements and came back to us promptly with our quotation. Her website was the only flowers company in the Midlands that caught my eye and I thought straight away I want to book this company!! The flowers on the day were amazing!!
Passion for flowers are ace, I explained the exact look I wanted and Karen did it just perfectly. They are brilliant at being creative and providing something a bit different.
Karen and Gemma made the process so easy when choosing the flowers for our day. They knew exactly what we wanted and we really couldn't fault them. Every detail was thought about. Nothing was too much and they made all of the family feel involved in the process. Beautiful flowers and great people!!
Passion for Flowers is an aptly named company. They are dedicated to creating beautiful pieces and providing excellent value for money. Their customer service is fantastic. Karen made us feel that our wedding was the most important thing to her, a really wonderful company.
This mother/daughter team are so knowledgeable and helpful, bringing our vintage vision to life! Their expertise created the most stunning bouquet and centrepieces. They are not just florists, they are stylists, putting together our unique centrepieces that were different on each table.
They was amazing from start to finish. Out of all the suppliers I used she was the only one I did not have to chase and filled me with the utmost confidence the whole way through, the flowers on the day were amazing and they looked perfect for the theme I had picked for my wedding.
The service we received from Karen and Gemma was faultless. They were able to create amazing flowers bang on brief that came in budget. Our guests still talk about the flowers! A warm yet professional manner from Passion for Flowers meant our ideas were heard and guidance was offered all the way.
Karen and Gemma were so lovely. I love flowers so it was really important to me that the flowers on my wedding day were beautiful. Karen did a fabulous job. I cried when I saw my bouquet (the only time I cried on the day). All my flowers were beautiful. I had so many compliments from my guests.
Passion for Flowers fully understood the perfect style I was looking for, for my barn
wedding. They were very knowledgeable and helpful, advising me on how they could achieve exactly what I wanted for my budget. They instilled confidence at all stages, making my job easy! It was an absolute pleasure.
An amazing florist, they made our wedding day truly amazing with their ideas and floral creations. I would recommend anyone to them. 5* service!
Karen encompassed everything we were looking for. Her style and ideas were modern and elegant and their delivery on the day was faultless.
I was absolutely delighted with my wedding flowers. Karen was just fabulous!! Xx
Passion For Flowers created a magical setting for our outdoor wedding with apothecary bottles hanging from the trees and gorgeous seasonal and wild flowers in them. The flowers, bouquets and buttonholes couldn't have been more perfect! They exceeded all our expectations and absolutely blew us away!
Brilliant flowers!
Passion For Flowers listened to what we were looking for and showed us a variety of
options relating to this before going away and coming up with examples designed
specifically for us. On the day, the button holes, bouquets and centre pieces were absolutely perfect!
We approached the lovely Karen and Gemma after the National Wedding Show and they were truly delightful and totally refreshing to speak to. Their portfolio of work was extensive and they understood and could visualise our ideas with ease. We handed our project to them and we were totally at ease for our day. FANTASTIC.
Passion for Flowers were absolutely exceptional from the first meeting to the wedding day. Communication was superb, they were very professional and friendly and when they delivered my flowers on the day I was blown away. They were stunning. Even Mythe Barn said they were the best they had seen.
WHY DID YOU BOOK PASSION FOR FLOWERS?
Magazine article.
Best ideas.
These ladies love weddings and being part of peoples special days and that is clear from the outset however personal service isn't lost. They treat you like yours is the only wedding they have ever attended, the quote was clear and outlined every detail and where items were to be used. Just perfect and a hugely important part of my special day.
There was no other florist in the area quite like Passion for Flowers. They were just the type of florist I was looking for, friendly, vintage and very creative!
Karen was lovely and she brought a vision together for me not really knowing much about flowers.
The stand Passion for Flowers had at The National Wedding Show was just beautiful and exactly the vintage look we were after. We met with Karen who had an array of ideas for us and really listened to what we wanted – we were really confident that our wedding flowers would be amazing and they surpassed our expectations – they were gorgeous and all our guests were talking about them!
Informative service and lovely style.
They had done flowers for our wedding venue open day and tasting day event, where the flowers looked beautiful. After meeting Karen I knew I wanted her to do our flowers as she gave me 100% confidence that she would create the perfect flowers for our day.
Because their flowers looked beautiful at the shows and she knew what I wanted from
talking to her.
Quality and went out of their way to deliver the exact look we wanted.
Karen from Passion For Flowers was wonderful right from the first meeting. She listened carefully to our ideas and came up with wonderful suggestions! She was open to anything and SO accommodating. I had a few last minute requests the day before the wedding… and she was able to meet them all with no problem! It was wonderful seeing her on the morning of our wedding, popping in to check on me whilst she decorated the Manor. She is fabulous and we recommend Passion for Flowers to EVERYONE!!!
Because they were genuinely lovely people with a vast amount of talent and 'passion for flowers' and that's is why we picked them. They were totally brilliant on all levels.
Because of their style and individuality amongst other florists.
I booked Passion For Flowers mainly as their images seem to represent the kind of style I was looking for, plus they had done many weddings at my reception venue previously which was reassuring. Worth every penny, would highly recommend their services to anyone who is looking for a florist for their wedding day that offers creativity and professionalism.
Amazing designs, amazing flowers, beautiful flower stands (especially the cut glass) and most importantly amazing people. Karen and her daughter are fantastic people who make the experience of working with them very enjoyable, relaxed and personal. Nothing is too much trouble. I would recommend Passion for Flowers to everyone I know.
Very helpful and fantastic product.
Recommended by venue. Website matched what I was looking for and from first meeting with Karen her enthusiasm for what she does came across as well as her professionalism. I didn't even bother seeing anyone else after as I was so confident she would deliver what I wanted.
I saw their flowers in some of our photographers shots and thought they were gorgeous. Our photographer, Nicola, told us how lovely Gemma and Karen were and as soon as we had our first chat I knew they would be perfect for our day.
The minute I meet Karen and Gemma I knew they'd be perfect.
We could tell from our very first meeting just how professional Karen was – we trusted her completely! X
Because they gave me total confidence they could deliver something special.
Their website was professional and showed some beautiful items they had created
previously and, after our initial meeting, Passion For Flowers seems extremely personable and actually paid attention to what we were looking for.
I booked Passion for Flowers as I was extremely confident in their ability to provide just the right style of flowers to compliment my wedding. They were able to add the magical details that can't be explained or requested, to provide a unique and individual personal touch to the day.
We wanted a florist that really understood our vision, was easy and flexible to work with and somebody who we could rely on.
I booked Passion for Flowers after seeing their beautiful display at a wedding fayre back in 2011. After my initial consultation with Gemma and Karen I knew they were the only florists I wanted to create my flowers. They were so helpful, kind, and always there to give advice on what I needed. I was also really impressed with how I could see so many examples of their fantastic work on their facebook page. This really consolidated why I wanted to work with Passion for Flowers. They are incredibly talented at what they do and they really do deserve to be recognised for their incredible work. x
She was the only company that I really liked her work, every blog I saw I loved her different flower designs- she really gets what brides want. The vintage themes she had done previously I knew I wanted similar for our day which she did and they were so beautiful it really brought our theme together.
We saw their work in a number of bridal magazines and found it inspirational.
Website was smart and they really impressed us with their personal attention/attitude in our consultation. We are very pleased we went with Passion For Flowers.
I loved their work. It had the striking, clear, classic elegance I wanted to achieve for my wedding.
Beautiful style and great website, good communication. The quality was clear, was exactly what I was looking for. The small touches and details were fabulous.
One look at their display at an open day showed me just how I'd imagined our own wedding to look and I knew straight away I had to book them. Karen and Gemma's expertise and friendly approach are unrivalled!
The ethos of this company, and Karen herself are exactly what the Wedding industry is about. A perfect day, unique to you.
From the consultation Karen listened to what we wanted for our wedding and came up with a detailed quote and designs of how to achieve it. Couldn't recommend them enough!
They are the best, friendly always happy to help.
Quality of end product, good customer care, translation of vision into end product
I liked the style and look from day one. They have a soft/feminine look to their style and both Karen and Gemma really listen to what it is that you're after. I would highly recommend Passion for flowers to any wedding and have done so already.
The website looked good and they were recommended to us by the venue.
The whole company image embodies what I visualised as my perfect wedding day."
All quotes have been written by couples who used Passion for Flowers as their wedding florist in 2013 and voted for them in The Wedding Industry Awards 2014.
.