Spring is a wonderful time of year for weddings and can often be overlooked. For me it symbolises new beginnings and offers the most amazing time of year to tie the knot. An abundance of tulips, narcissi, ranunculus and blossom herald a most magical time of year for a spring wedding ceremony.
Don't forget to weave some floral magic outside, create a welcome with plants, trees or hang bottles from trees as a photo booth. A flower cart with natural blooms creates a wonderful scented welcome for a Barn wedding ceremony.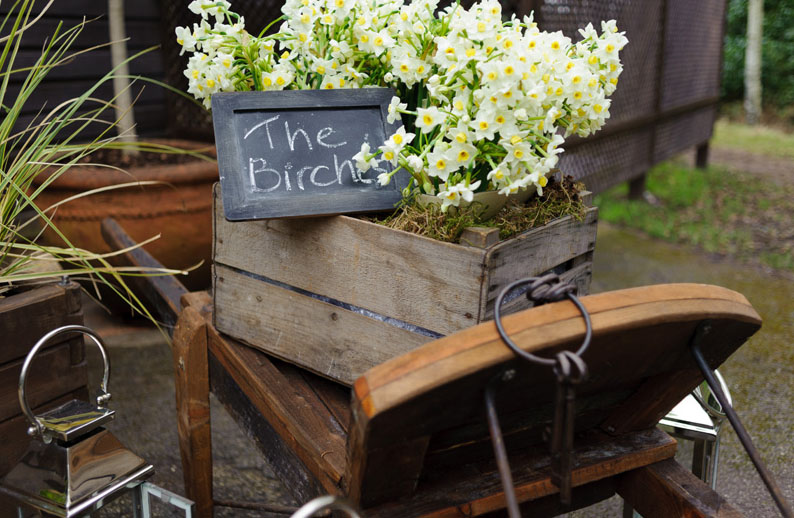 SPRING WEDDING CEREMONY IDEAS FOR HAMPTON MANOR
Stone urns filled with an abundance of eucalypatus, blossom and tulips create a natural frame for a spring wedding ceremony at Hampton Manor. The cool, fresh look of the room is enhanced with hurricane lamps filled with moss, white and green flowers and foliage and stone vases and vessels for a natural palette.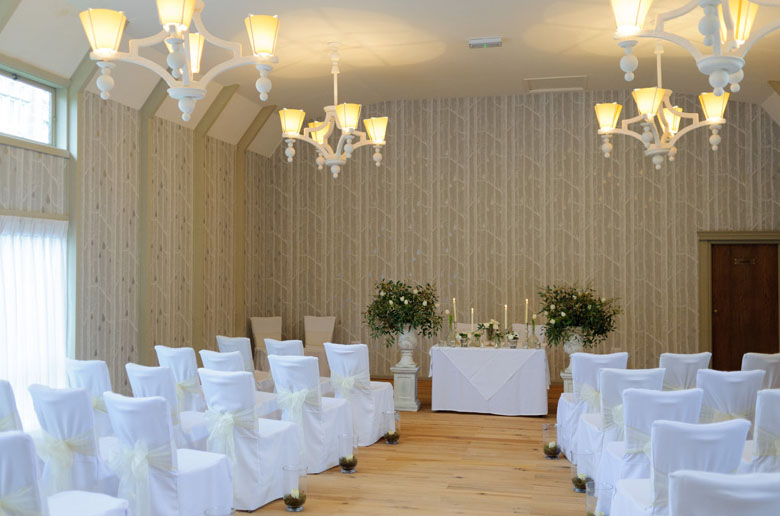 SPRING WEDDING CEREMONY TABLE FLOWERS
Create a romantic look for the spring  wedding ceremony table with delicate vases and vessels with ranunculus,anemones and broom.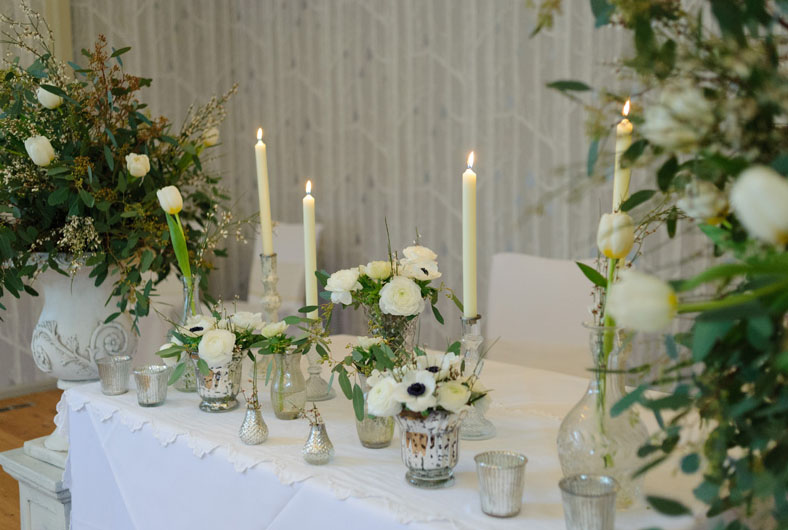 WEDDING ESCORT CARDS – SPRING FLOWERS IN BOTTLES
Our couples love using escort cards as an alternatiave to a formal table plan, guests find the bottle with their name attached with details of the table they are assigned to. These make amazing favours or additional table decor and add to the spring look in the reception room.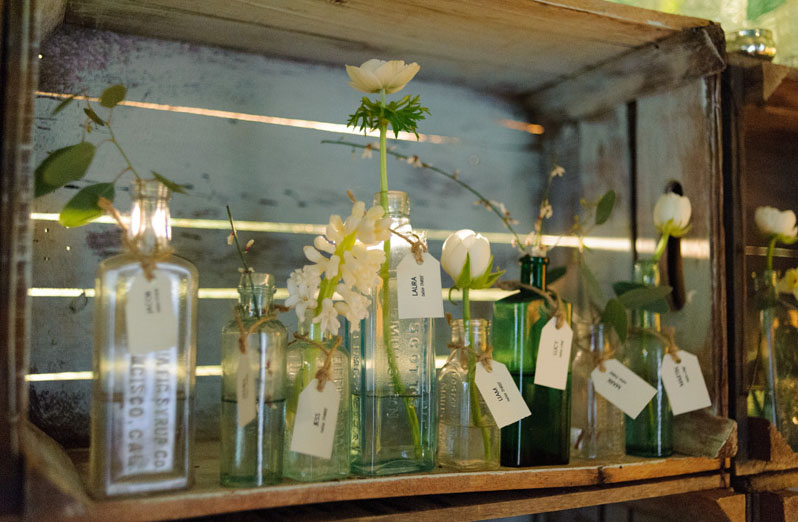 Credits: Florist: Passion for Flowers // Wedding Venue: Hampton Manor // Photographer: Richard Shephard