We always love seeing our work in print and we were thrilled to see so many of our ideas featured in this months Perfect Wedding Magazine.
KAREN HELPED MAKE THIS ISSUE AMAZING!
So much so Karen was named as a contributor for this issue.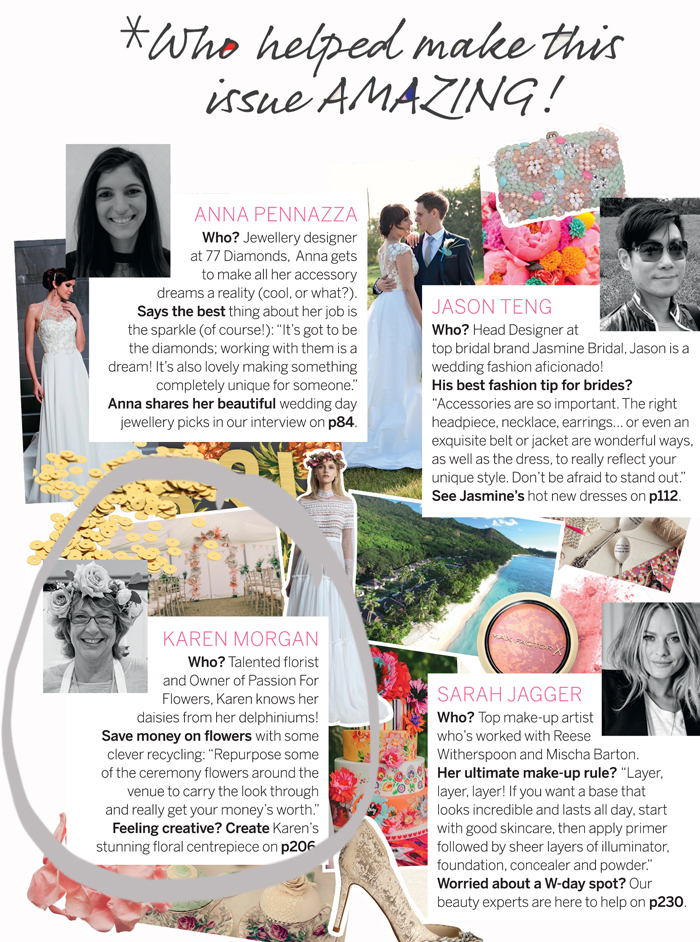 Both our blogs, Passion for Flowers and our sister site The Wedding of my Dreams were named in the "BLOGGERS WE LOVE" section.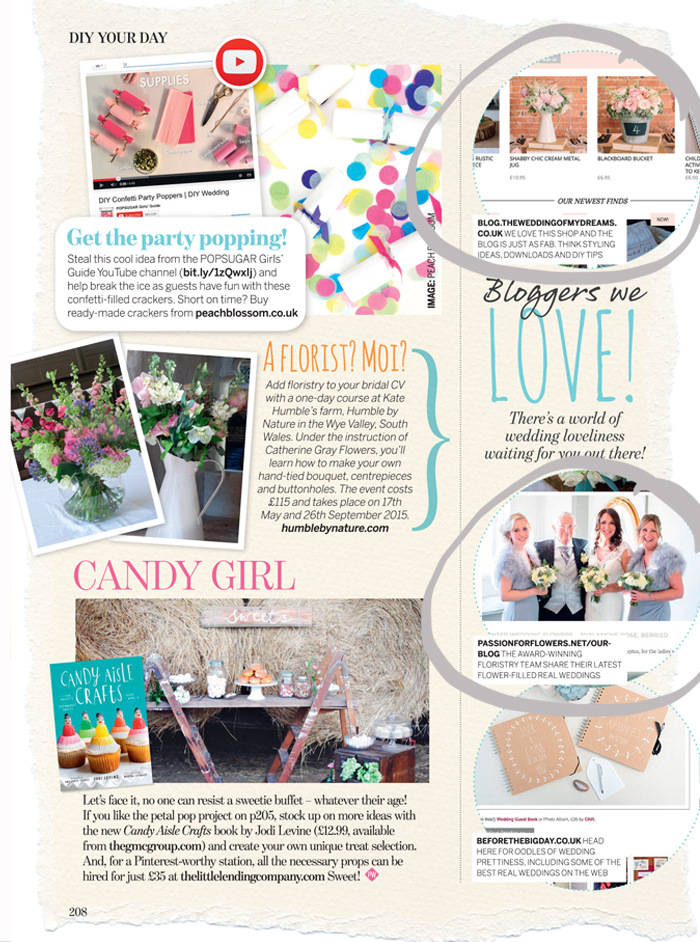 For all you DIY brides having a go at doing your flowers yourself  see Passion for Flowers step by step guide to creating a rustic centrepiece (if the instructions are a little small here you can read the full feature on our blog).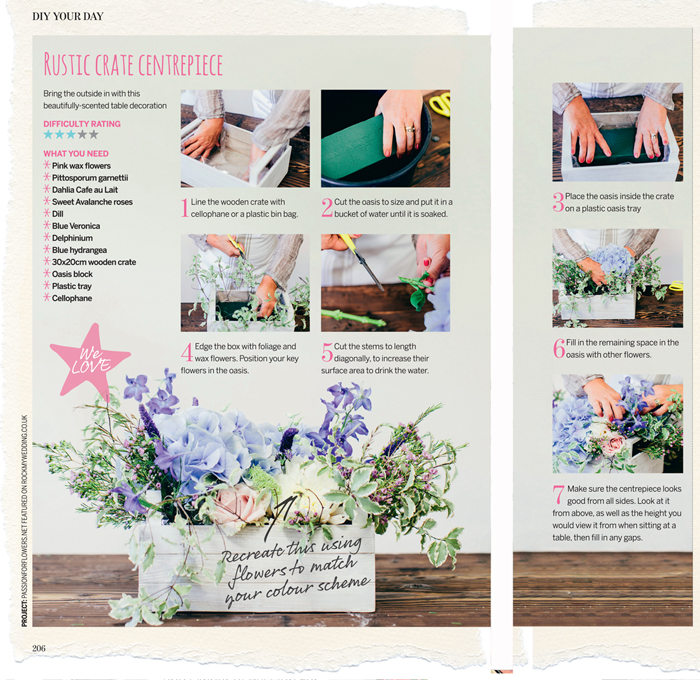 As well as one of our modern bouquets being chosen for this stunning feature.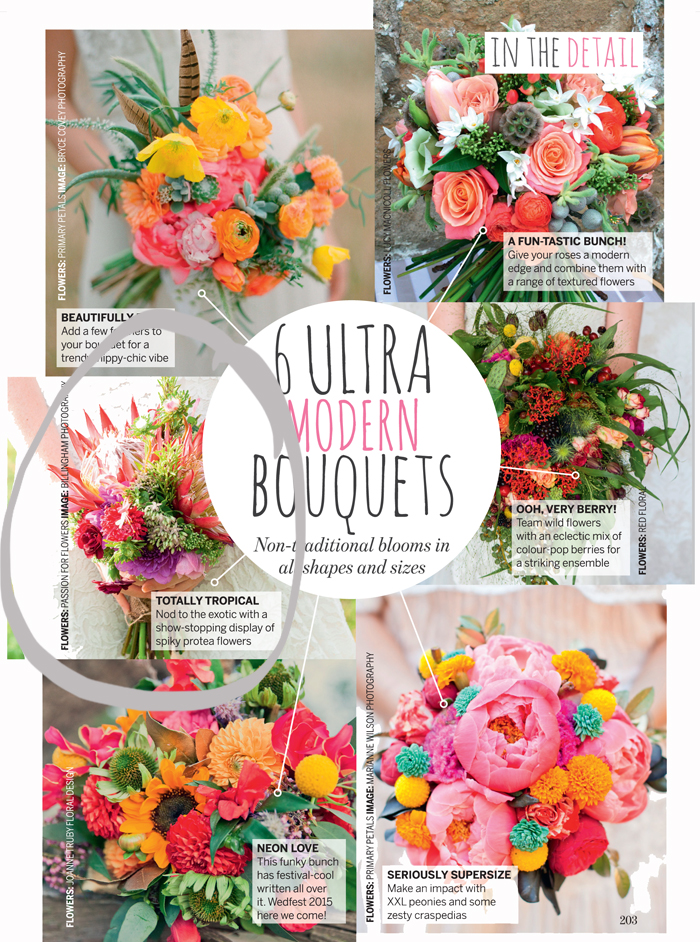 Perfect Wedding magazine is full of inspiring ideas for your wedding, if you haven't got a copy we suggest you pop out and get one now! Big thanks to the PW team for featuring us.