WEDDING CEREMONY BACKDROPS
Does your ceremony location lack an obvious backdrop to frame you as you tie the knot? Here at Passion for Flowers we have structures available for hire to create breathtaking ceremony backdrops.
BIRCH WEDDING ARCH
Our 6'6 birch arch is perfect for rustic style weddings. The birch structure can be hired 'naked' or dressed with flowers. We think it looks stunning with white material draped over the birch and a floral touch to the corners. Go all out and use our birch stumps and candles around the base for a dreamy candle lit ceremony.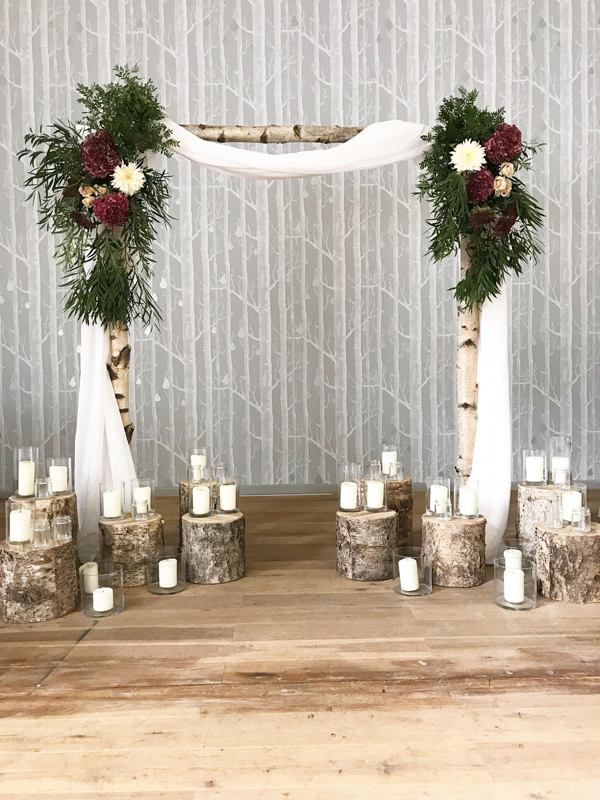 MOONGATE
Our circular arch or moongate makes a gorgeous backdrop. The full circle can be decorated with foliage and flowers, with a 2m diameter this makes a real statement. The moongate can be used as a backdrop for your wedding ceremony, the backdrop to your top table, dessert table or used behind the bar or statement area at your venue.