Arches elevate a simple wedding to another level and bring beauty and joy to all wedding celebrations. As one of our recent brides said it is all about the arch.  A new and inspirational idea is a floating arch which creates an illusion of magic for your wedding backdrop. If you are looking for magic then this is a great choice for your wedding.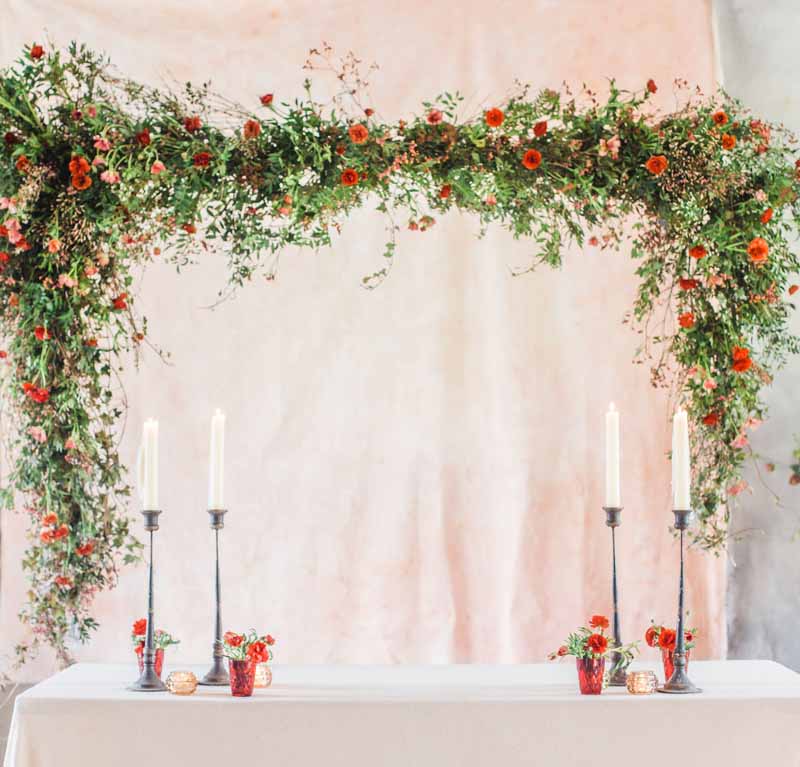 Candles add romance to every wedding so make sure you include them on your wedding list if you are looking for a romantic look which will be captured on all your wedding photos. We love the finishing touches lighting the candles just before our couples see their wedding flowers for the first time. It is such a joyous moment, make sure you ask your planner to let you have a sneak peak of the room together before you enter for the wedding breakfast.
The flowers chosen here are an amazing mix of peach, pink and pops of deeper orange, so if you are looking for some colour for your wedding backdrop this would be great for you.  And for each and every wedding we can create just the arch for you in colours and textures you will love. We would love to create a beautiful day for you to remember so please do get in touch.
Karen x
Course and Photography: Sabine Darrall