I love the chance to create new designs at venues I love. Last weekend I attended Ragley Hall wedding Showcase and created 4 different table designs as well as one of my favourite deconstructed arches. This grand elegant venue calls out for wow factor florals. See my designs below.
Deconstructed Arch – framing the grand doors at Ragley Hall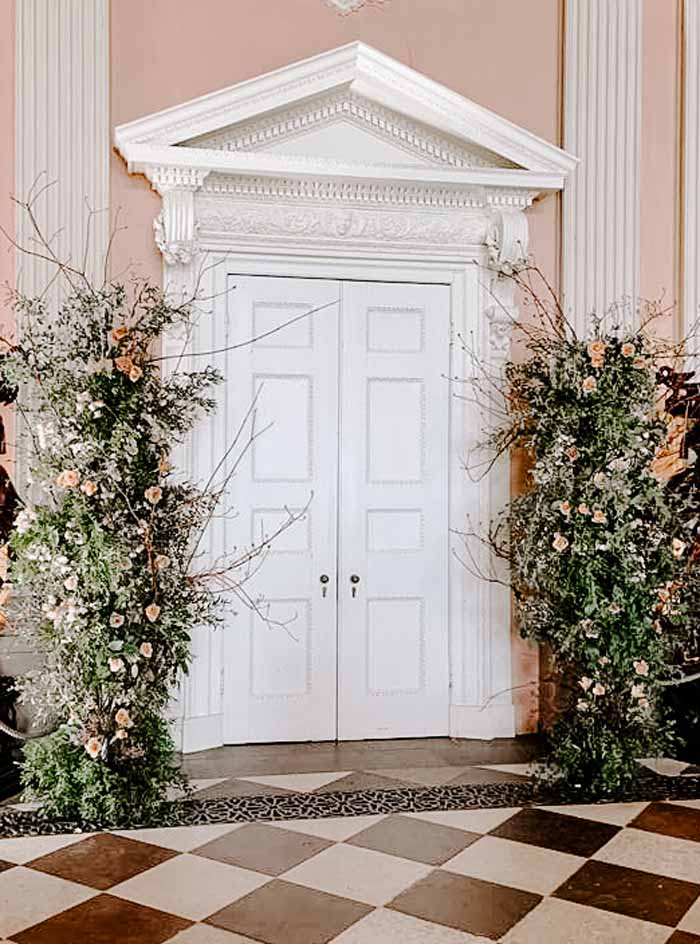 Candelabra Centrepieces – Ragley Hall
I used 2 heights of silver candelabra, 1m candelabra which are my go-to size of candelabra for wedding centrepieces but as the ceilings are so high at Ragley the room can take our 5′ candelabra on the tables for a real wow factor centrepiece.
Wild, Natural Tall Centrepiece
The room benefits from tall centrepieces, for a more wild and natural look I used my gold stand and decorated with flowers, foliage and twigs to the base as well as top.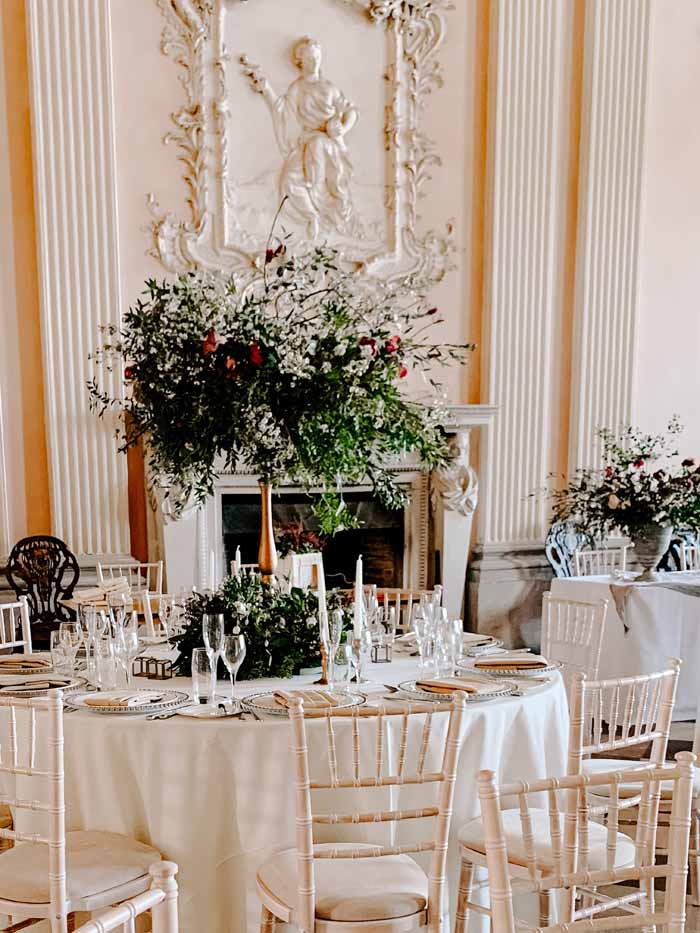 Low Centrepiece with Candles in Cylinder Vases
For a low centrepiece I loved creating this floral ring around 3 cylinder vases, you could alternate tall and low centrepieces on your tables.