We are delighted to feature one of our most romatic summer weddings. We love Shustoke Farm Barn weddings and were thrilled to meet up with Natalie and her mum earlier in the year to discuss flowers for Natalie and Tom's late September wedding. When Natalie mentioned she had chosen the amazing Ross Harvey as her photographer we knew the wedding would be beautifully captured.
All photos by Ross Harvey
THE BOUQUETS – NUDE PINK ROSES & HYDRANGEAS
One of the delights after an early start creating bridal party flowers is delivering them on the day and sharing the excitment as the bride is preparing for her day. The sheer joy and excitment when we presented Natalie with her flowers and finally saw her wonderful dress is a great memory for us all.
The bridal bouquet was a mix of nude pink roses Quicksand, Sweet Avalanche and Bombastic with snippets of texture, the bridesmads carried bouquets with a mix of hydrangea, Quicksand roses and snippets of pittosporum and the bouquets  perfectly set off  their blush dresses.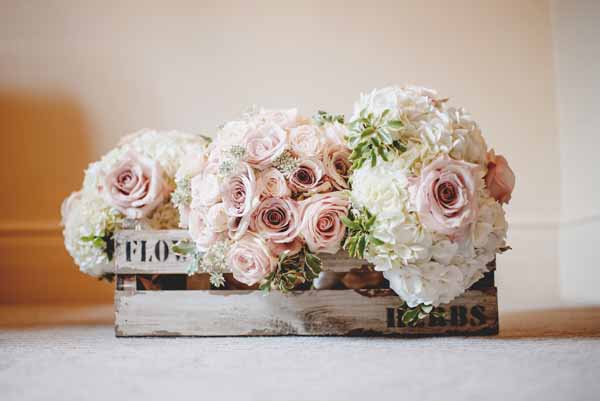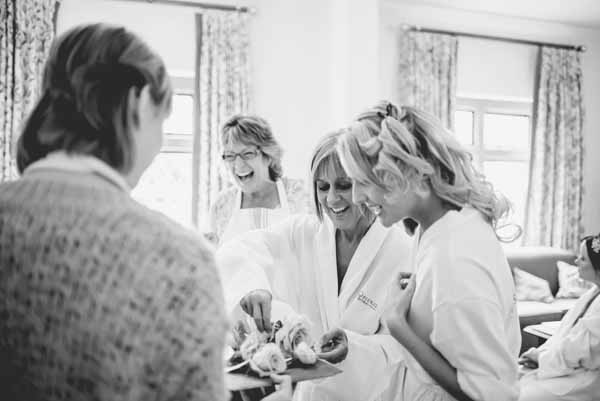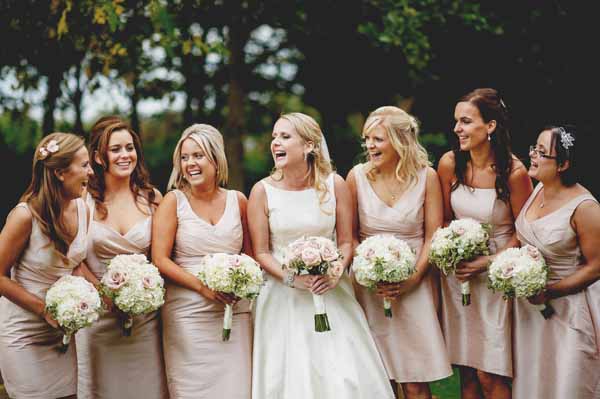 BUTTONHOLES
The boys looked elegant in their navy suits and nude pink buttonholes of Quicksand rose with a snippet of pittosporum. We love the tradition of the groom selecting a flower from his brides bouquet.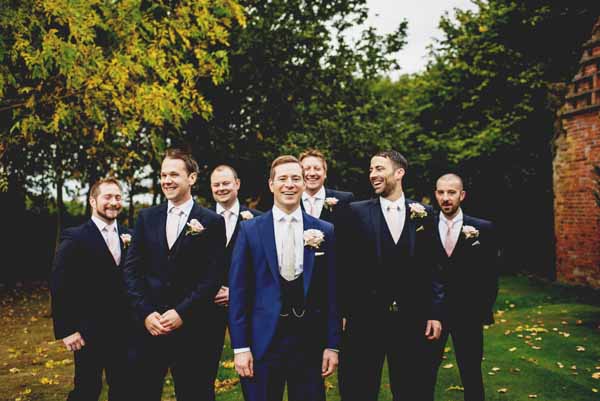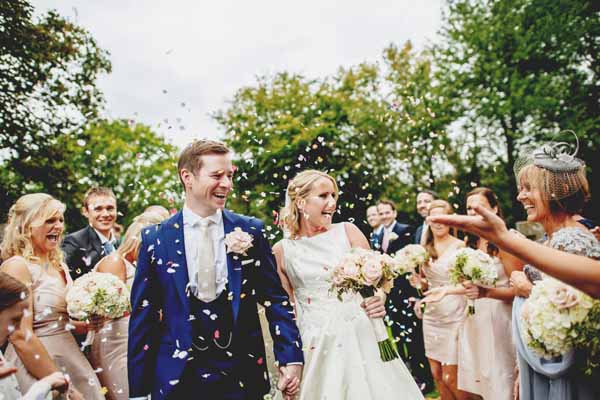 CREAM JUGS FOR BRIDESMAIDS BOUQUETS
On a hot summers day it is good to have jugs ready for the bridesmaids bouquets to be placed in after the photos. They make a lovely gift for the girls to keep after the wedding day.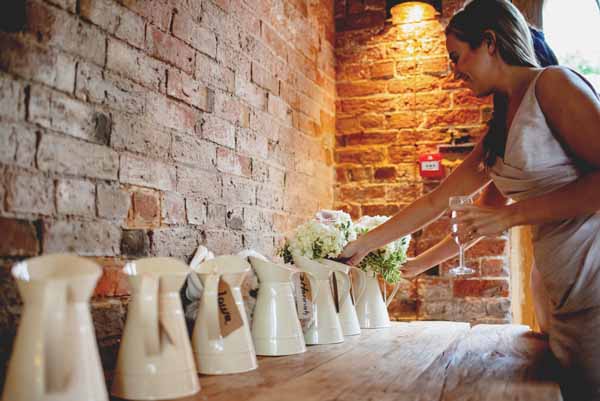 SHUSTOKE FARM BARNS WEDDING – CREAM JUGS, CREAM CANDELABRA & GIANT LIGHT UP LOVE LETTERS
The rustic charm of Shustoke Farm Barns is best suited to seasonal flowers, tealights and simple decorations leaving the framework of wood, metal, exposed brickwork and natural light to do the rest. Cream jugs with a blousy arrangement of blooms sat on the tables with the addition of a cream candelabra on the top tabe.   For that wow factor just add giant Light Up LOVE letters and a stunning bride and groom.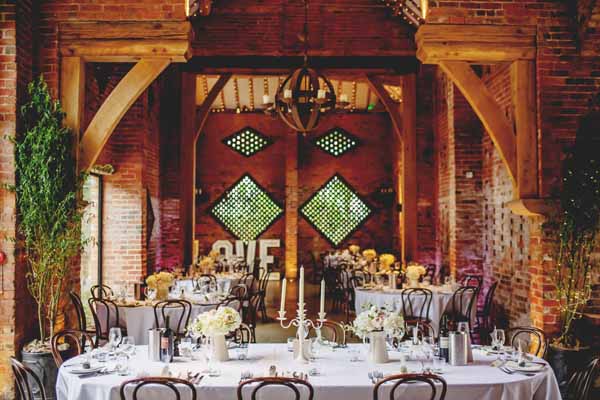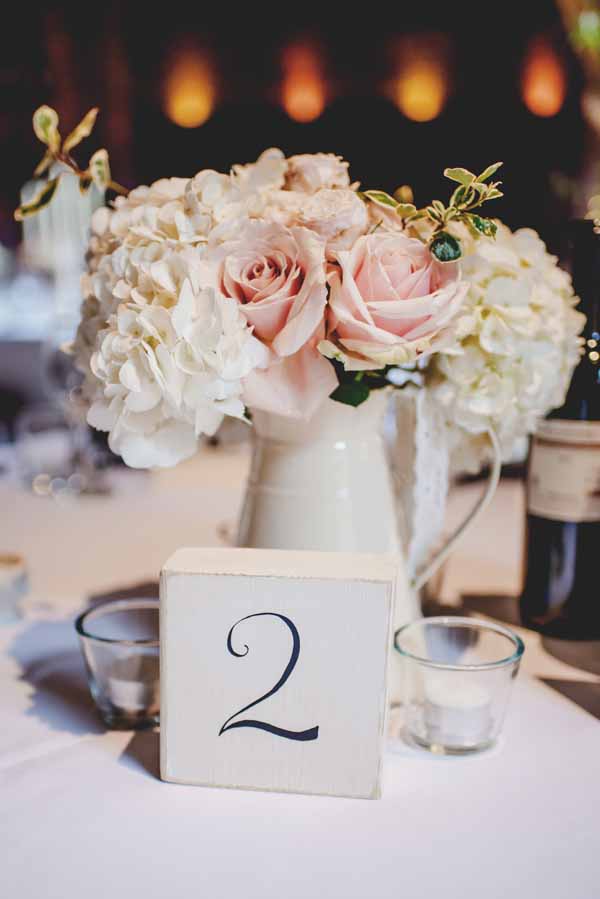 Credits: Florists – Passion for Flowers // Venue: Shustoke Farm Barns // Photography: Ross Harvey