Winter styling is so much fun and we always love being asked to create beauty with Charlotte O'Shea and the team at Rock My Style. The opportunity to work with the Joules brand was so lovely as their clothing is one of our favourites. In fact I usually wear a pair of their boots in the workroom.
These images capture the beauty that was made, Charlotte has a good eye for detail and knows what she loves. Pheasant feathers being one of her favourite things, Mabel was the most perfect model and I have fallen in love with these images captured from the day.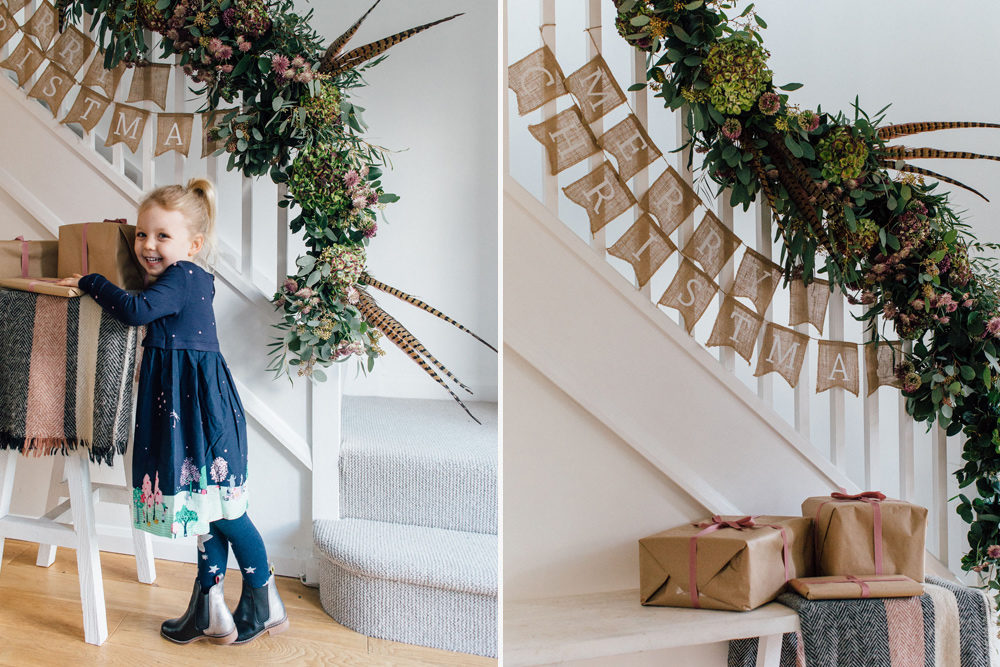 A country house needs a country styled wreath on the door and this one with hydrangea, eucalyptus, alliums and the signature pheasant feathers was a pleasure to make.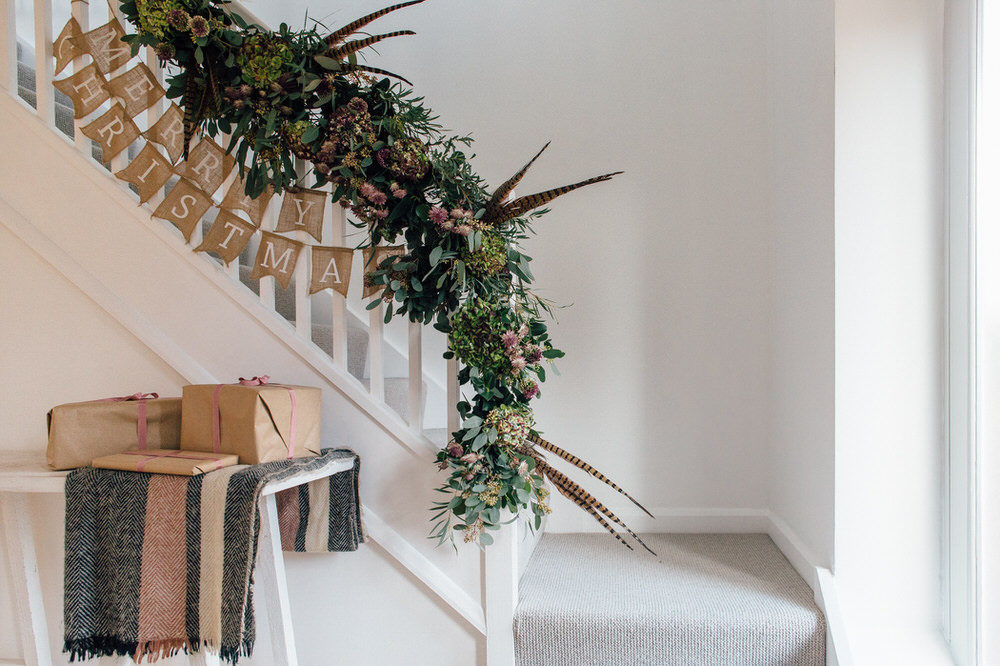 HOW TO MAKE A CHRISTMAS STAIRCASE GARLAND
A Christmas garland is a great welcome to any home. Charlotte was keen to learn and we found a colour combination which she loved. Warm dusky pink hydrangea, softest astrantia, alliums and masses of foliage to create a lush, relaxed garland.
For the base an oasis netted garland lightly soaked in water.
Add foliage throughout the design for a natural look, we used 3 types of eucalyptus.
 Add key blooms we used hydrangea heads, alliums and astrantia.
Then add extra flourishes of decoration to suit your style Charlotte loved the addition of the pheasant feathers for a country look.
Finally hang your garland in pride of place on your staircase with cable ties and check how everything looks.
Credits – Floral designers: Passion for Flowers // Clothing: Joules // Co-ordinated and Styled by Rock My Style