Another wedding from our blog archives today. These coral wedding flowers are some of our most popular images on pinterest, you really love the coral peonies and roses used in the bridal bouquets and country jugs. So we thought we'd share it again so our newer couples have a chance to see it. Scroll down to see more from this wedding at Moxhull Hall.
CORAL WEDDING FLOWERS AT MOXHULL HALL
At Passion for Flowers we love a bit of colour and one of our summer favourites was the gorgeous wedding captured by Jo Hastings Photography. We loved creating coral wedding flowers at Moxhull Hall. Our bride Emma was looking for a country garden vintage inspired wedding perfect for her church wedding and reception at Moxhull Hall. I just love the romantic photos captured here of Emma and Johnny in the gardens.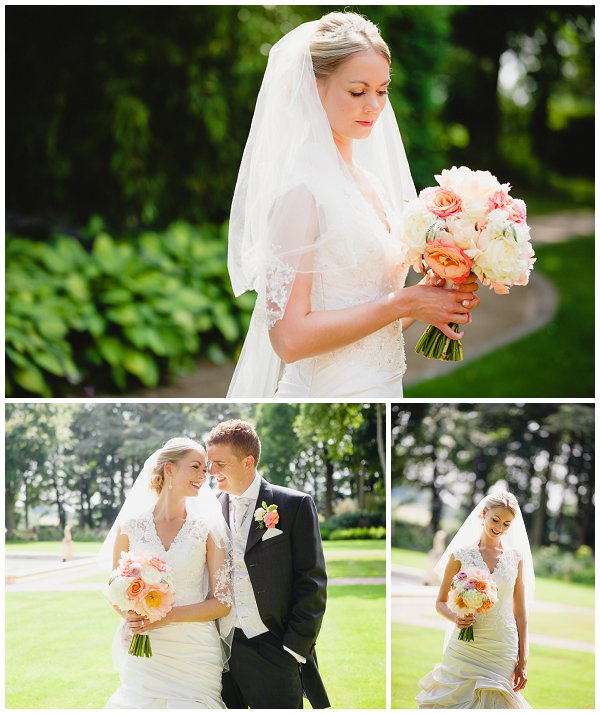 CORAL BRIDAL BOUQUET ~ CORAL PEONIES & ROSES
Emma's coral bridal bouquet was a soft mixed bouquet with wonderfully open Coral charm peonies, roses, snippets of hydrangea, dahlia, veronica and dahlias for texture. The bridesmaids held smaller bouquets with a similar mix of blooms just perfect for such a bright sunshiny day.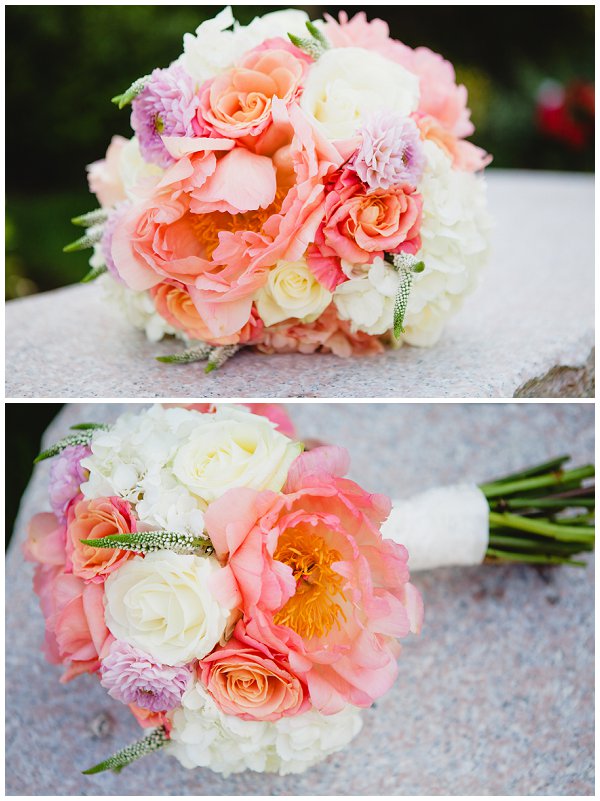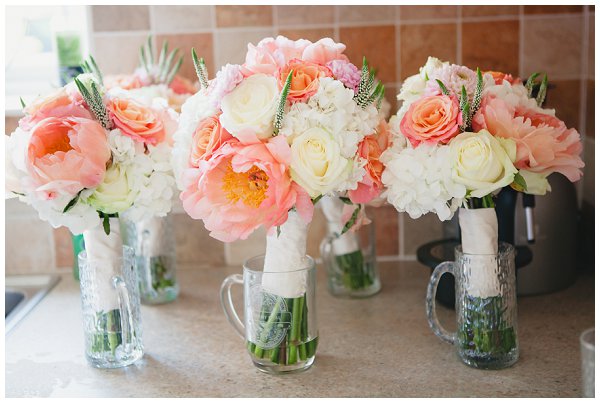 CORAL ROSE BUTTON HOLES
The button holes tied in to the coral country garden wedding with coral 'Miss Piggy' roses with the groom's having an added touch of pittosporum and spray rose.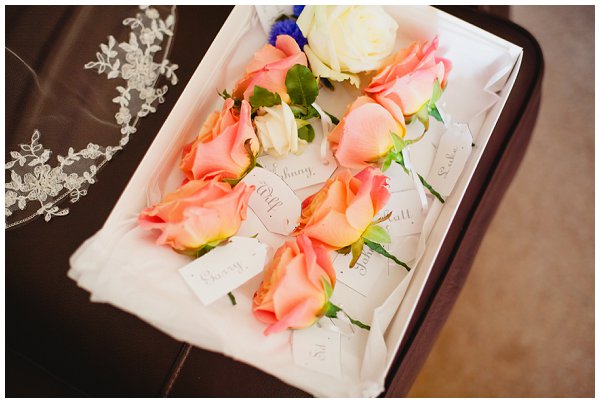 CORAL WEDDING FLOWERS ~ JUGS ON VINTAGE BOOKS
Emma and her Mum had worked on lots of extra details for their vintage inspired country garden wedding and we incorporated one of their travel table names into each arrangement. The tables looked relaxed and inviting with a large vintage jug overflowing with a country garden mix of coral peonies, roses, hydrangeas. Make sure you add some greenery into country garden flowers to make them more relaxed and in keeping with the time of year, I find it refreshing in the heat of the summer and it adds depth to the arrangement and the photos. Each table had vintage books to give extra height and small crystal vases or jugs with extra blooms. The bridal party bouquets were also displayed in jugs to be enjoyed throughout the reception.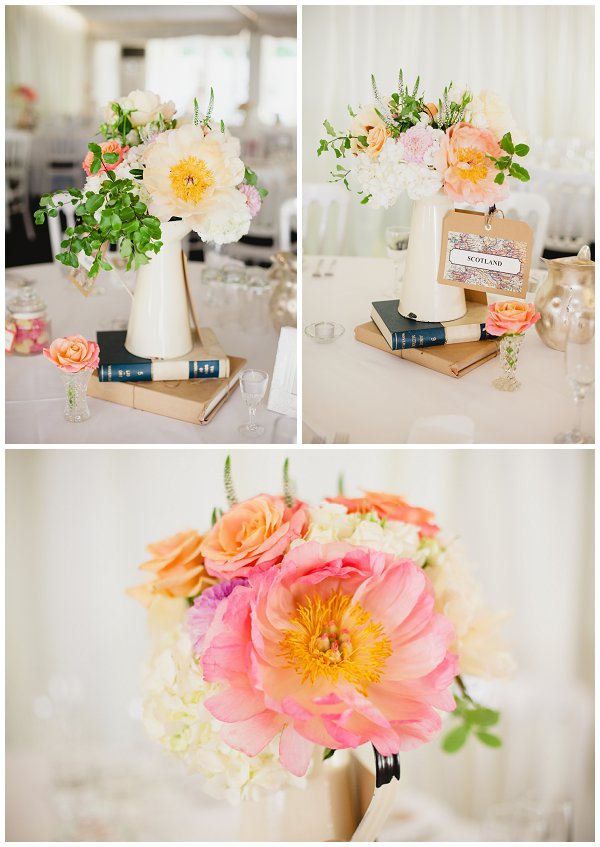 Emma knew that flowers were an important part of her wedding day and we spent time together going through the alternative looks and flowers available to ensure she was delighted with the final result on her wedding day.
Credits: Florist: Passion for Flowers // Photographer: Jo Hastings // Venue: Moxhull Hall