Here at Passion for Flowers we love seeing our designs featured in wedding magazines. Wedding Flowers & Accessories Magazine asked us to take our designs down to be shot for their latest notebook section. We love how the photos have come out.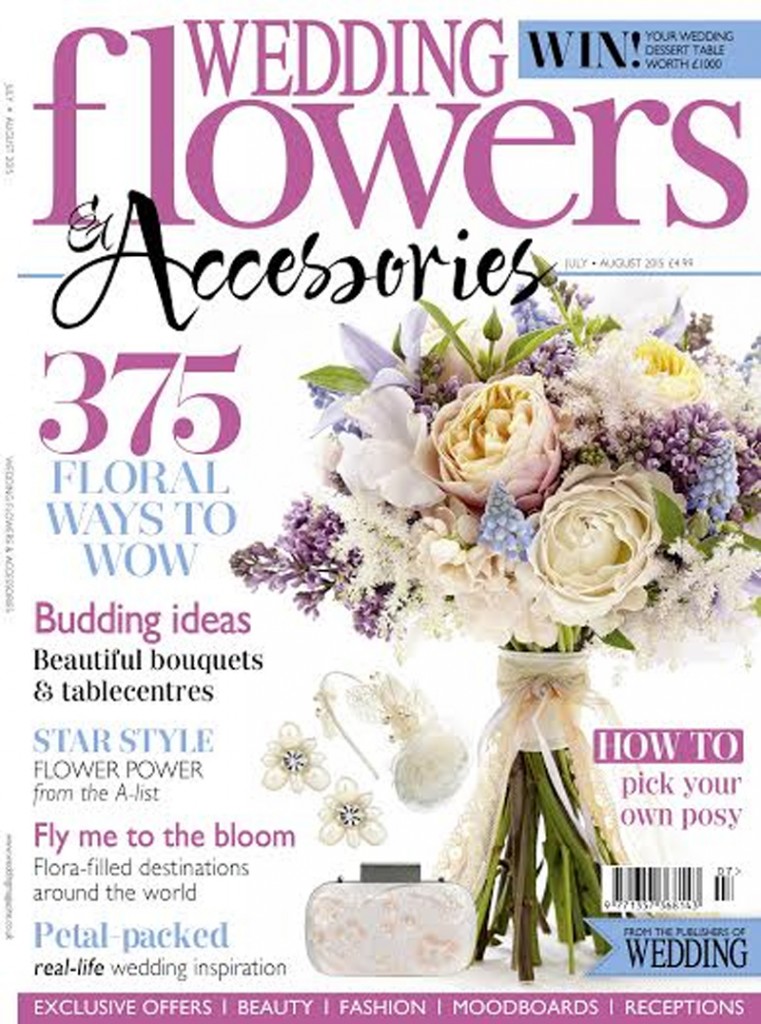 HAND TIED LOOSE TRAILING FREE FORM BOUQUET
Juliet rose, Sahara rose, white lilac, pico apricot lisianthus, virminum opulus, jasmine, peach ranunculus, thalespi, helibore, weeping willow, tied with silk ribbon, lace and a photo locket.

ANTIQUE GOLD COMPOTE VASE CENTREPIECE
Asymmetric design using Juliet rose, Caramel Antike Rose, white lilac, pico apricot lisianthus, jasmine, clematis, peach ranunculus, astilbe, helibore, weeping willow in a small urn.
TABLE NUMBER
Decanter with bronze table number disc, astilbe, Juliet Rose, peach ranunculus, cornus.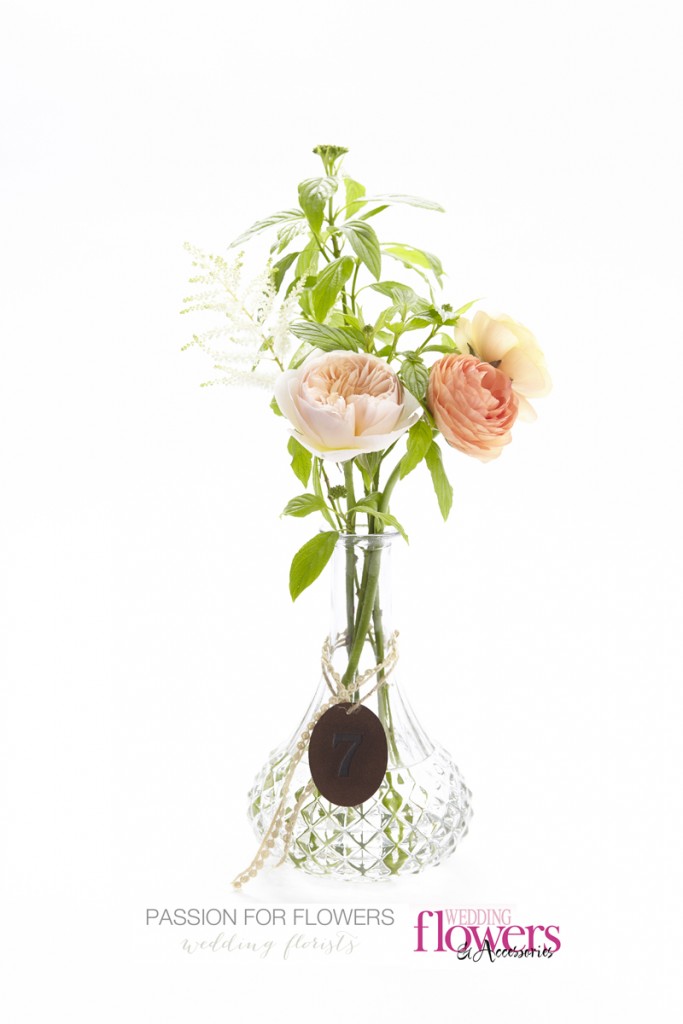 BUTTON HOLE
Lilac, astilbe, pico apricot lisianthus finished with silk ribbon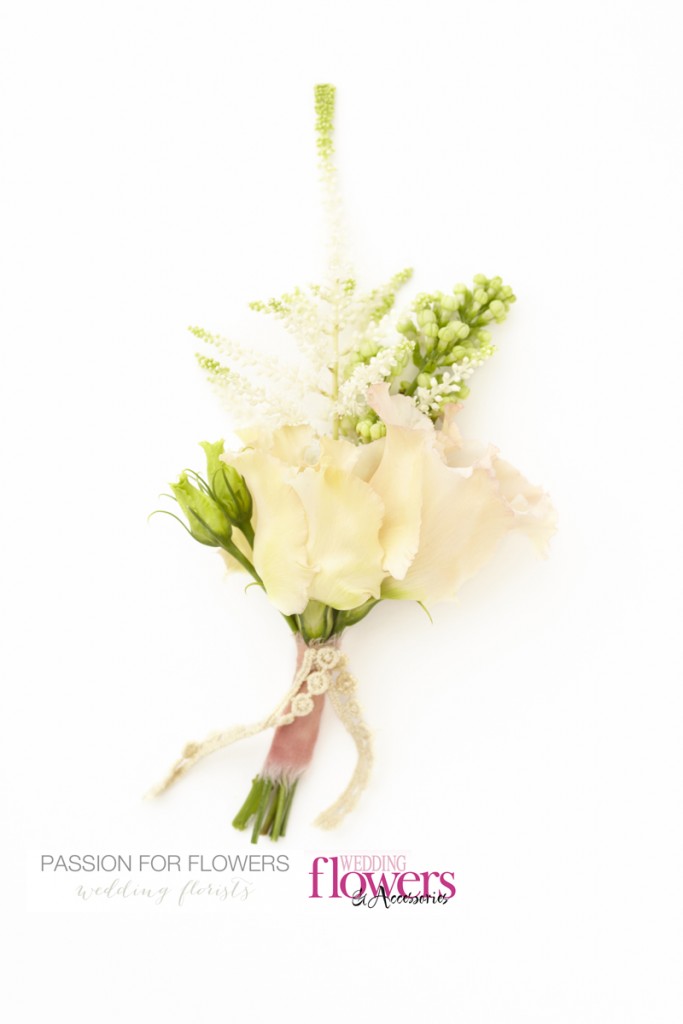 Top Tip:
You can find many of these items at our sister company The Wedding of my Dreams.