It was lovely to be invited to celebrate the opening of Barton Court a beautiful wedding venue. As the owner Linda told me "This glorious house will appeal to all those couples for whom the bland hotel wedding is simply not an option.  For those who insist on authenticity, intimacy, creativity and charm – and on a truly magical setting for their most important day, Barton Court will be ideal."
"Barton Court is all about love.  Henry Lambert created the estate in 1780 as a gift for his soon-to-be wife. We fell in love with it at first sight. It is a perfect little gem of a country house set in 6 acres of private grounds surrounded by some of the finest views in the country."
Barton Court is a small country house estate, made up of the main house and several interesting outbuildings set in 6 acres of gardens.  The property sits on the edge of the village of Colwall near Malvern and Ledbury and has uninterrupted views of the glorious countryside that surrounds it.
The main house, the Clock Tower and the ancillary buildings can be rented for short breaks, weddings and events, altogether, in various combinations or separately.
We have not yet worked at Barton Court as it is new to the wedding world, but we are happy to recommend this venue to our couples and would be delighted to work with the team at Barton House on weddings. These photos below were taken from their open day to show how the venue can be dressed, flowers by talented florists whose work we enjoyed. Sabine Darrall is a great favourite of ours and we loved how she had decorated the entrance hall in such an organic and natural style. The ceremony barn was beautifully dressed by Helen Walker of BrideandBloom with an arch and meadow style planting to line the aisle.
BARTON COURT WEDDING VENUE
Barton Court is a unique building with plenty of character.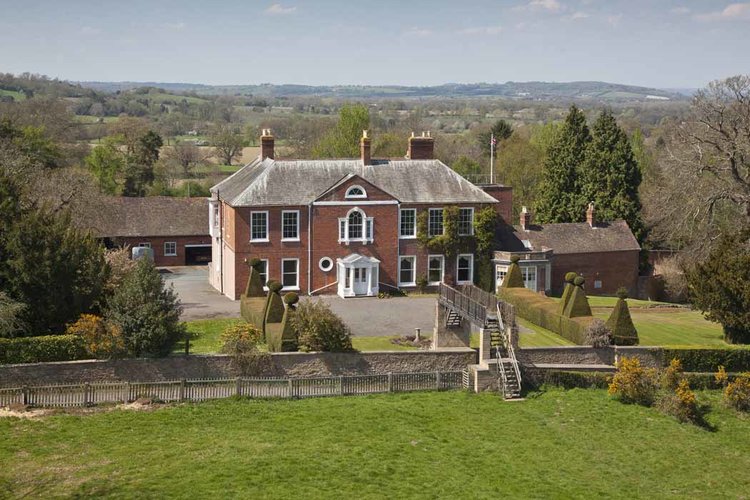 WEDDING CEREMONY AT BARTON COURT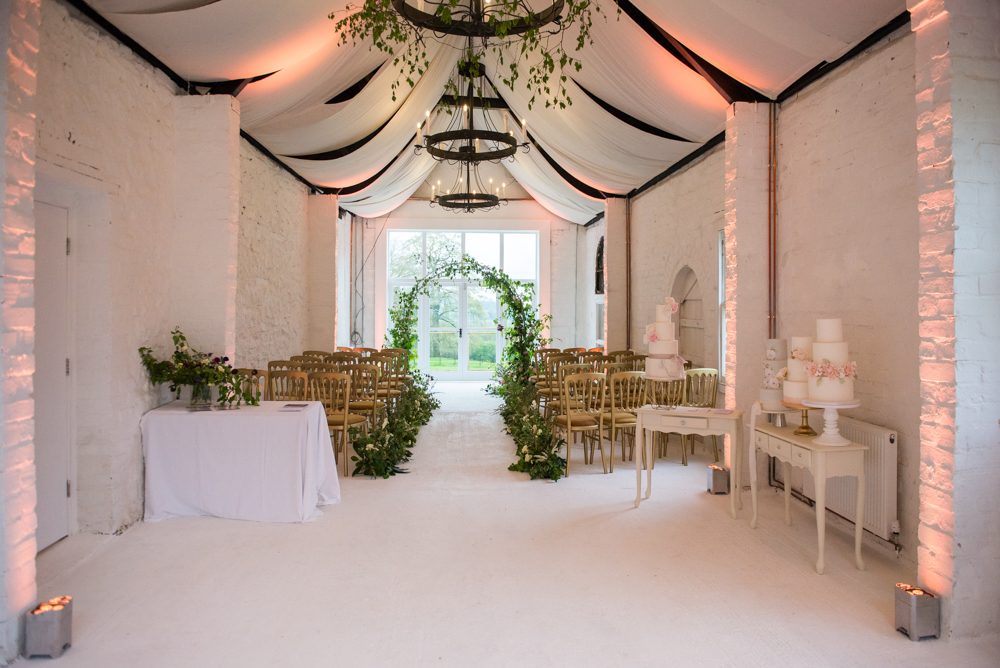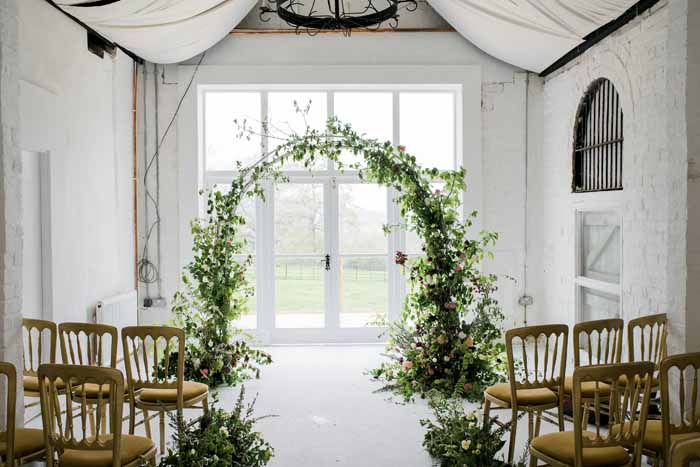 WEDDING BREAKFAST AT BARTON COURT
There is plenty of space for a delightful wedding breakfast. Here it was set out with a long table and a mix of candles and pretty blooms in footed vases.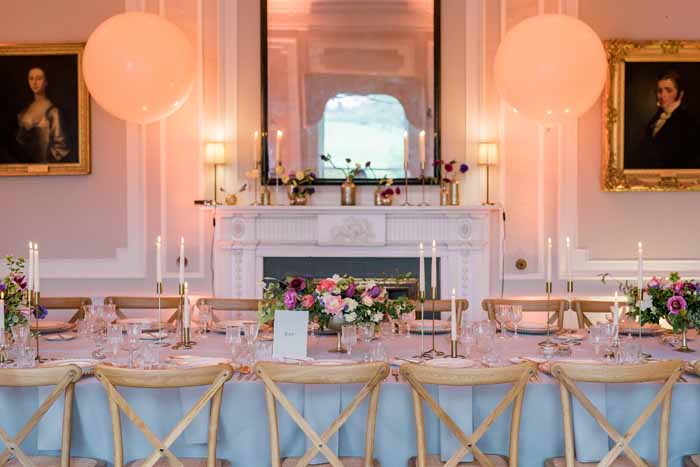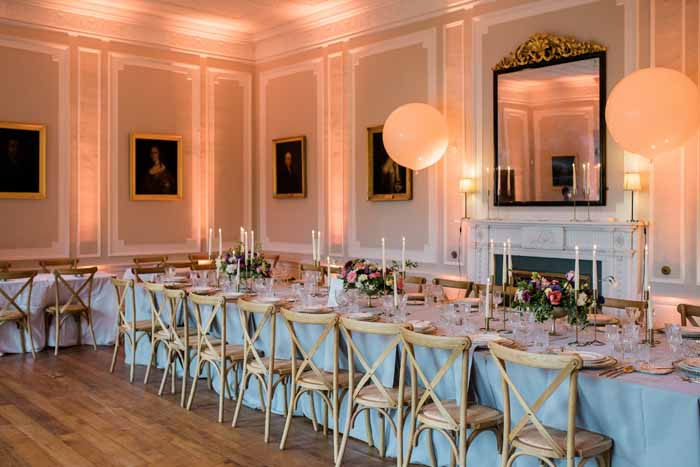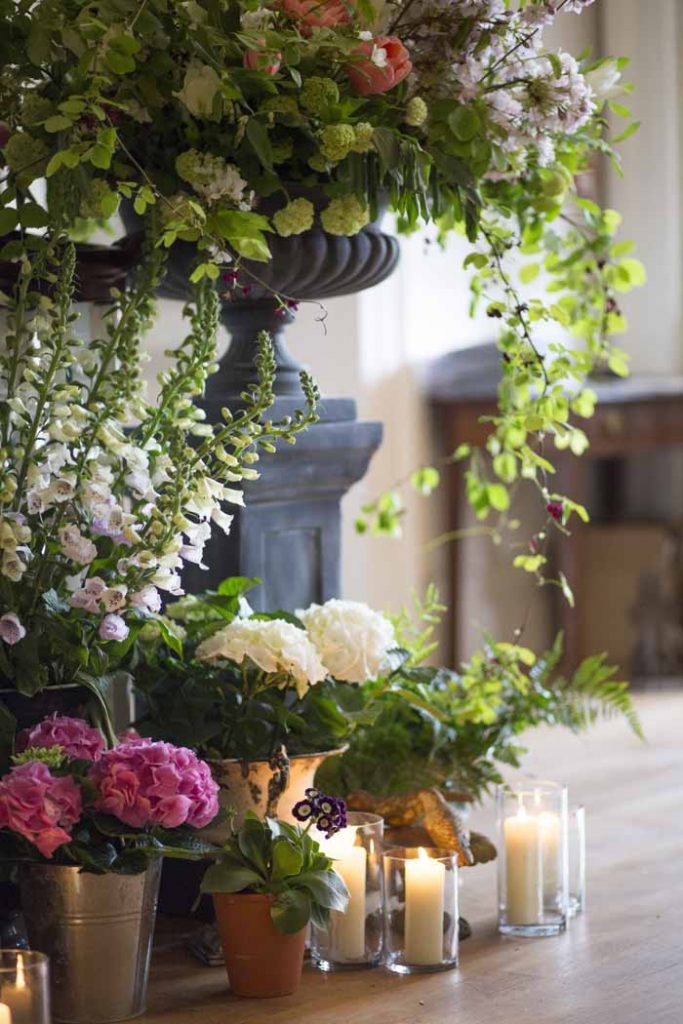 WEDDING PARTY AT BARTON COURT
The marquee set up by the team at goodintents is the perfect place for a party. Marquees always look lovely with hanging arrangements to continue the tone and look of the wedding. Sabine created some natural arrangements with plenty of style.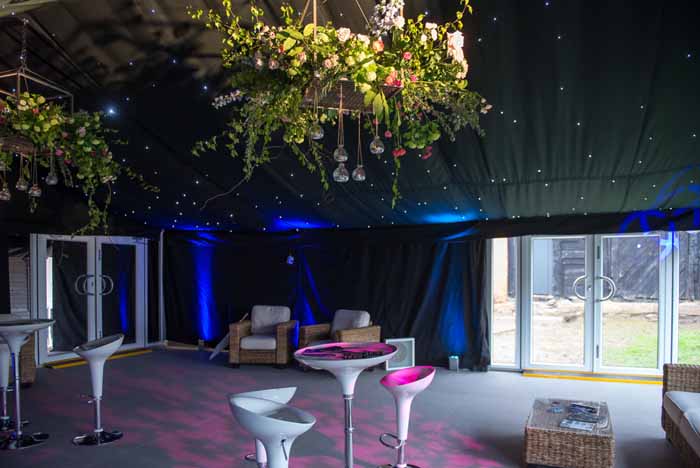 Thank you Linda and James for inviting me over. Wishing you all the best with your venue. For further information on Barton Court visit.
https://www.aweddinginthecountry.co.uk/