When we received an invitation to travel down to the elegant Coombe Lodge to create wedding flowers we were happy to say yes. A new venue to us is always a great opportunity for a site visit to check out the place to see what will work with the couples chosen venue. We just loved creating flowers and styling for Noreen and Tom on this magical day with their family and friends.
BOUQUETS AT COOMBE LODGE – PEACH, BLUSH PINK AND CREAM
The bouquets were a mix of peach, blush pink and cream blooms for an elegant summer look.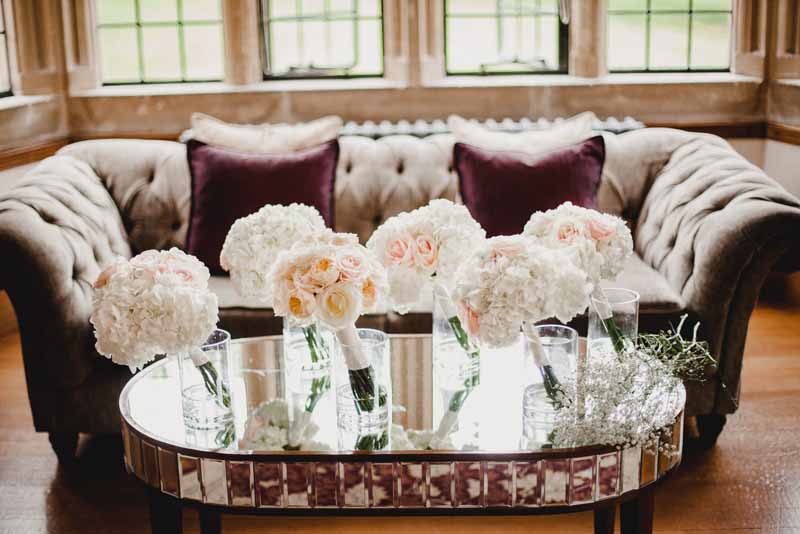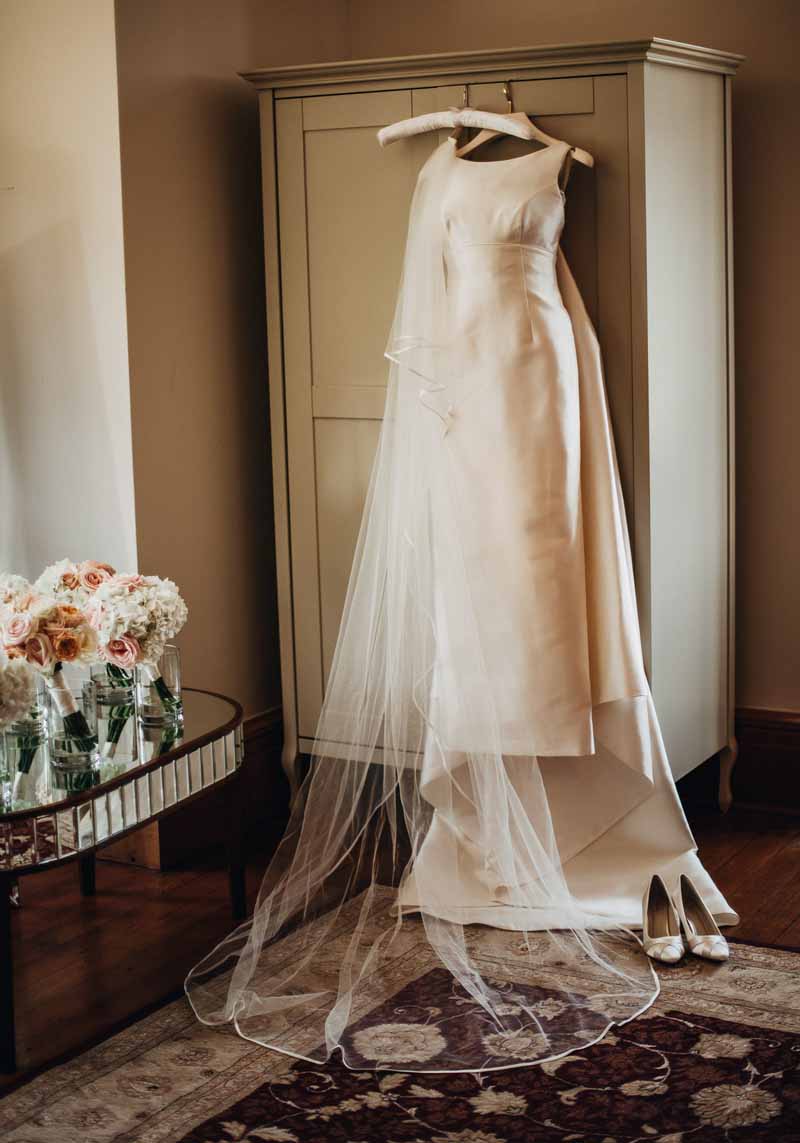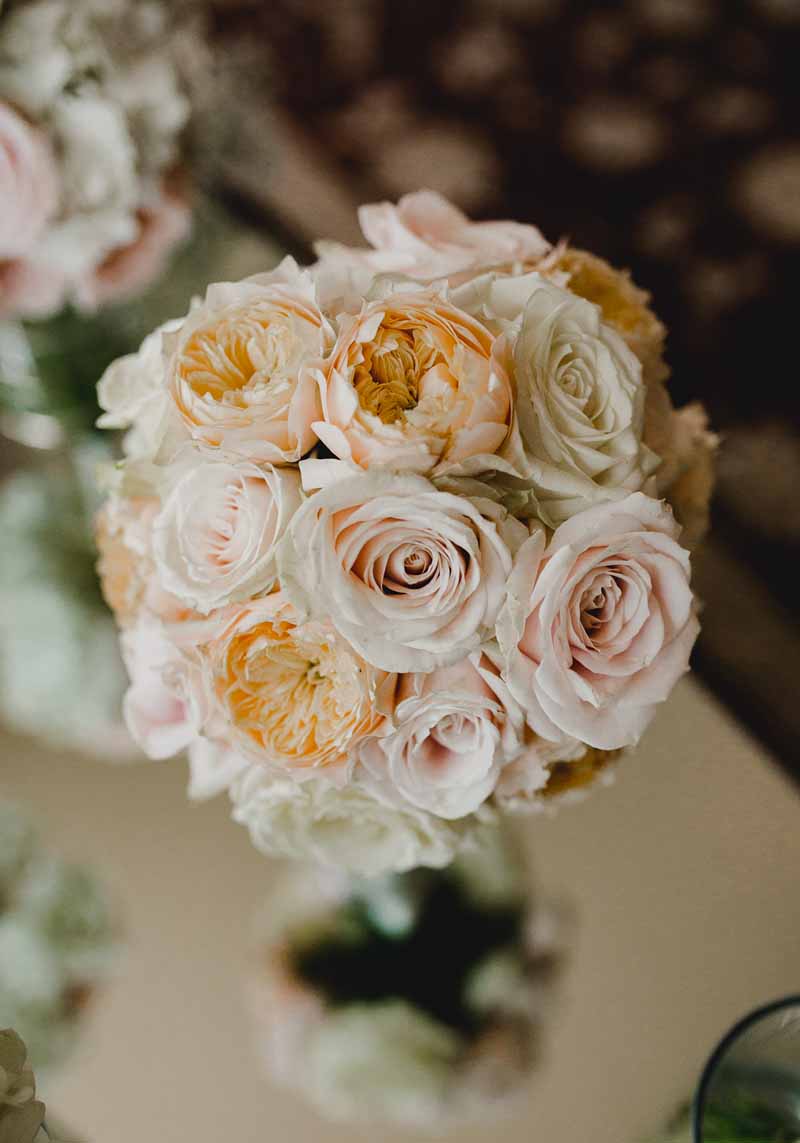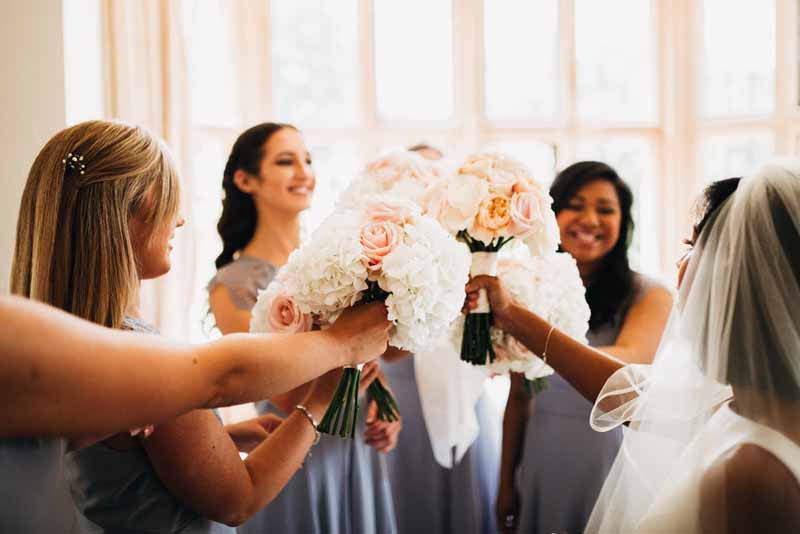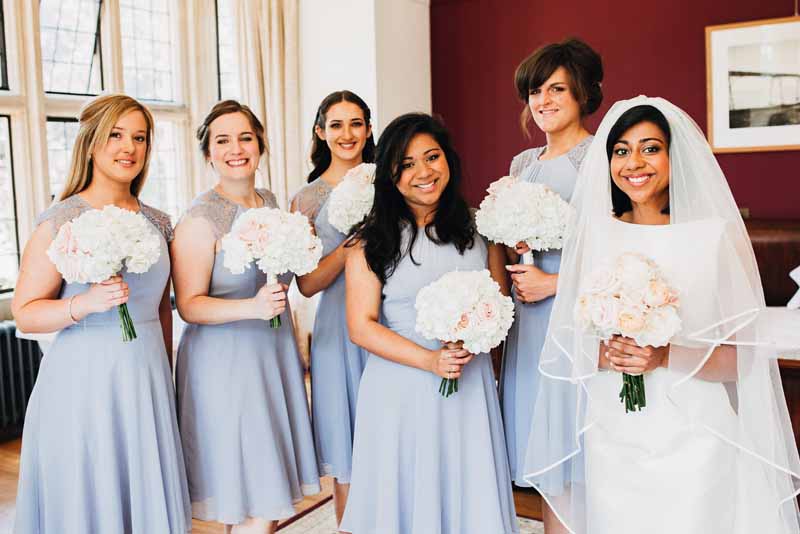 OUTDOOR WEDDING CEREMONY AT COOMBE LODGE
The gardens at Coombe Lodge make a perfect setting for an outdoor ceremony. Delicate confetti petals were handed out to the guests for the confetti moment.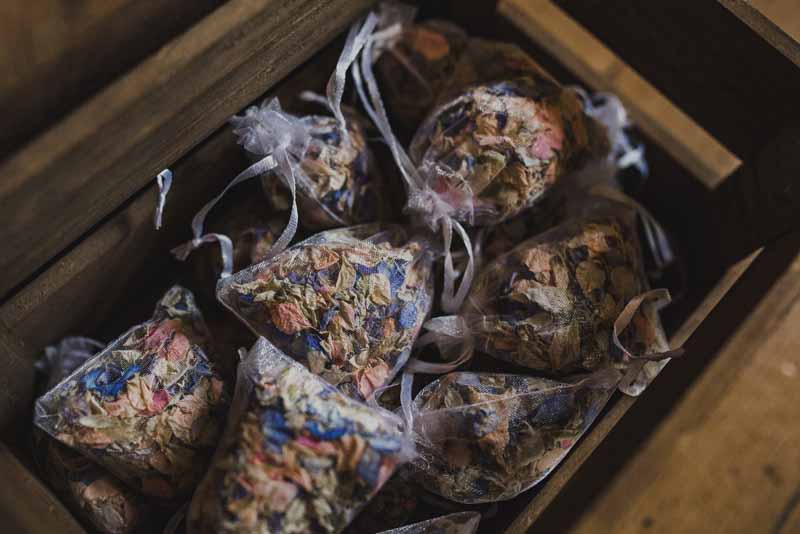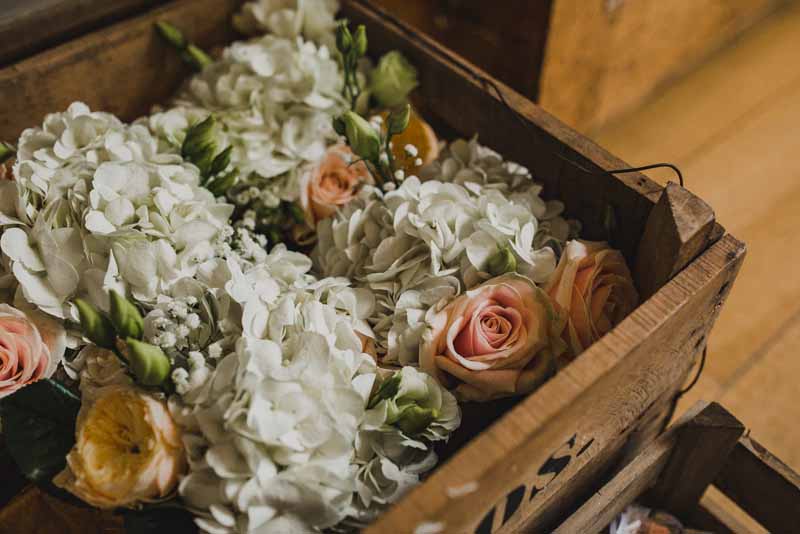 LARGE METALLIC URNS AND FLOWERS DOWN THE AISLE
The dramatic setting for the ceremony suited large metallic urns overflowing with lush florals and flowers set out to frame the aisle.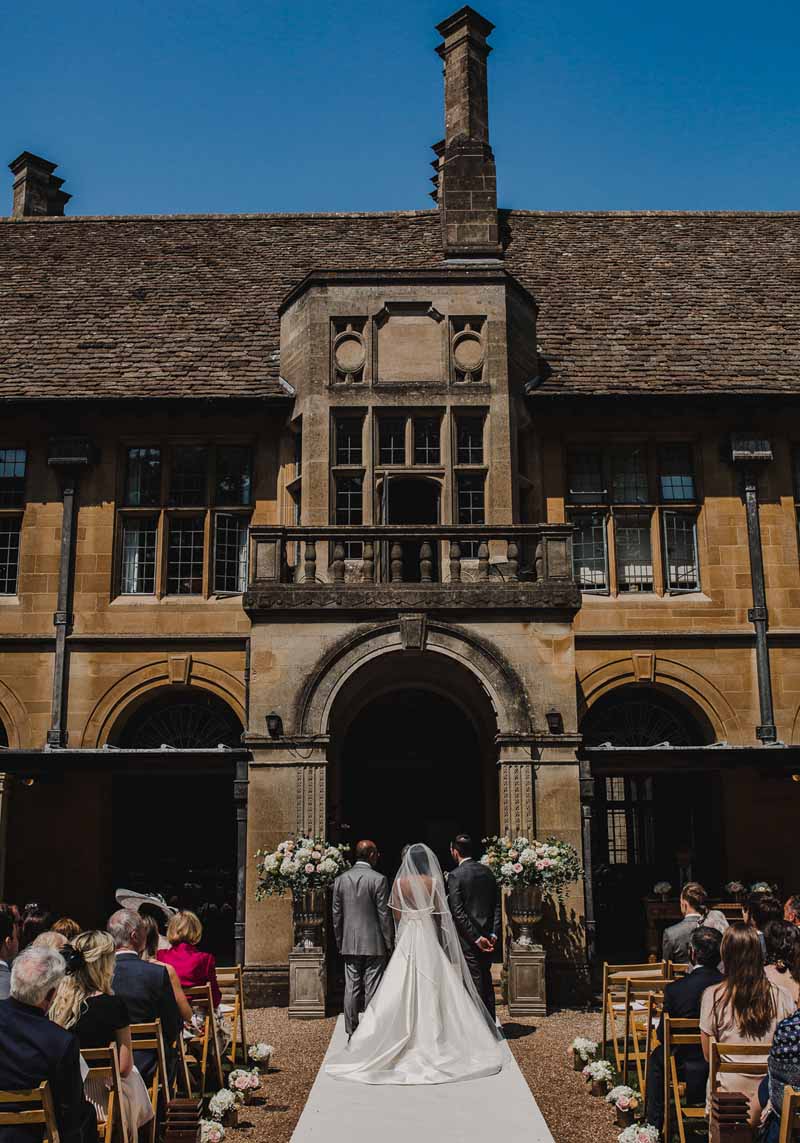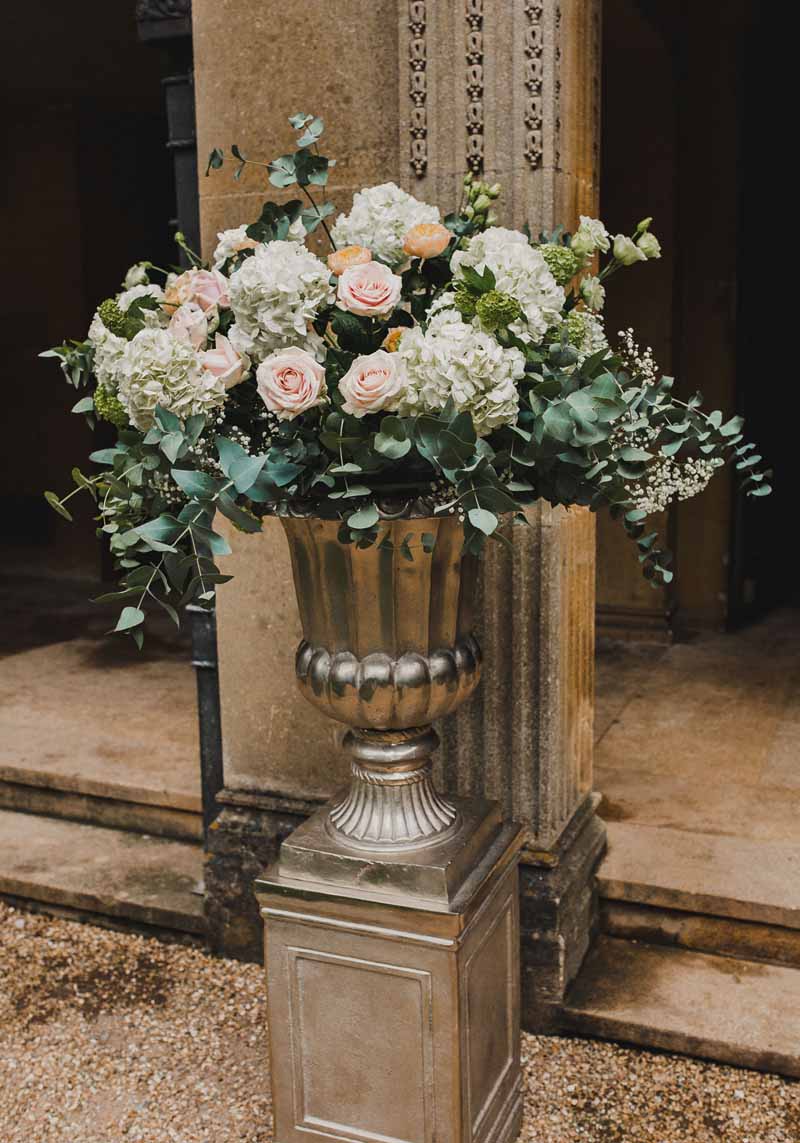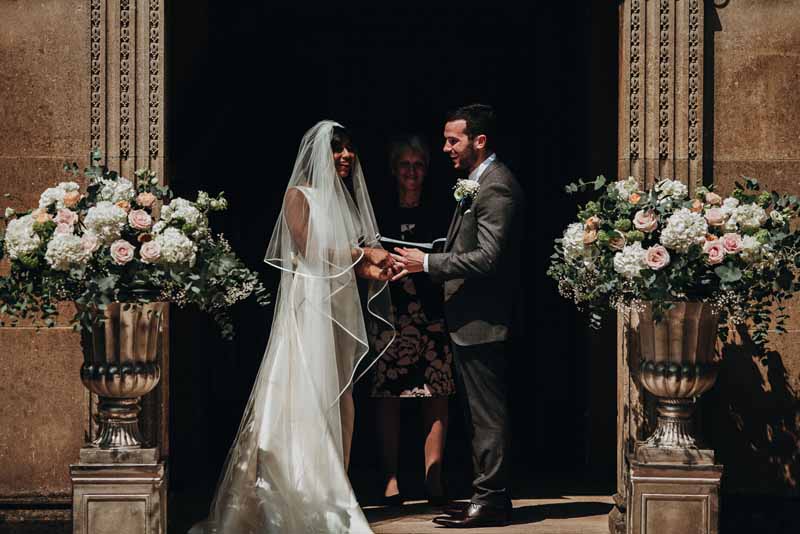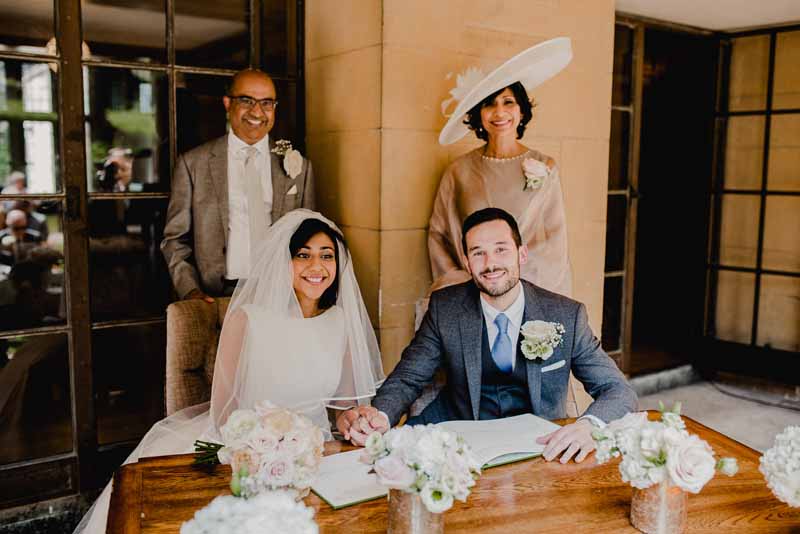 CENTREPIECES AT COOMBE LODGE – GOLD CANDELABRA
Coombe Lodge has a warm feel to the place and the gold candelabra used for the centrepieaces echoed the decor in the light fittings and around the room.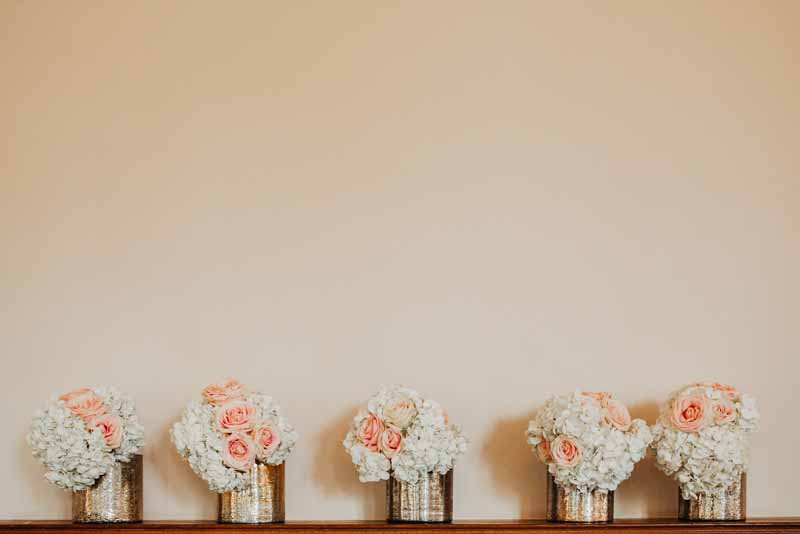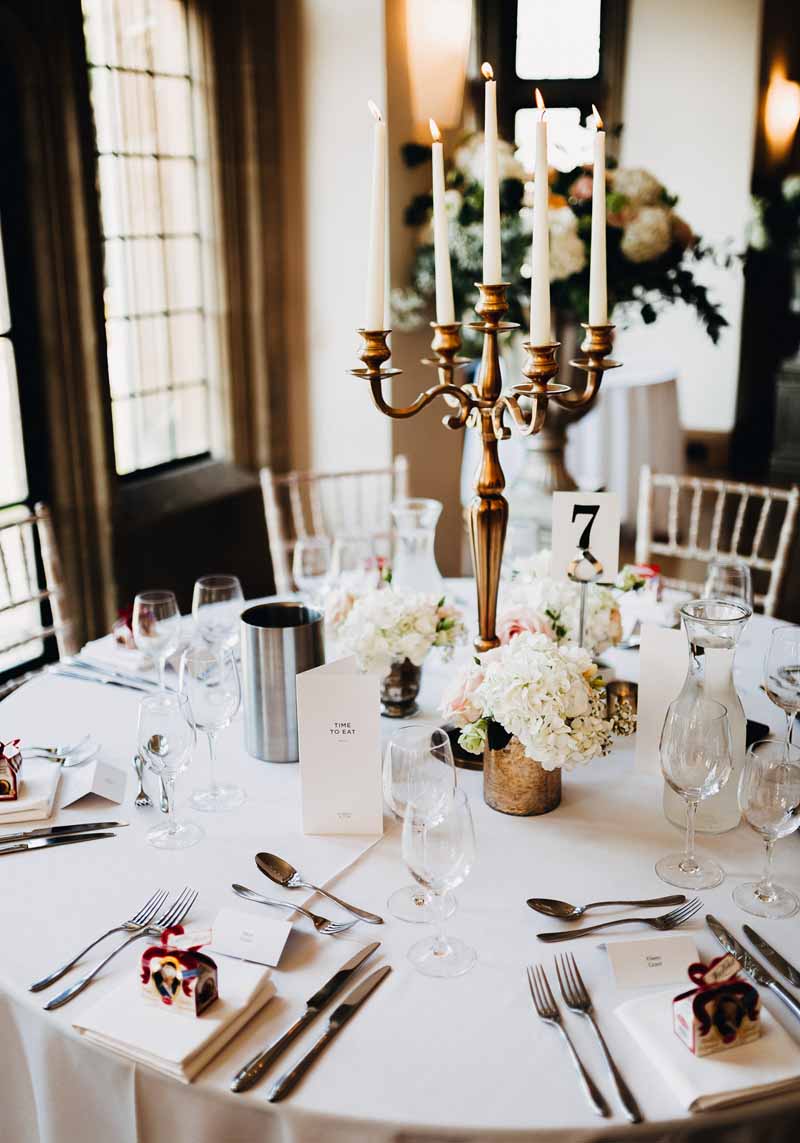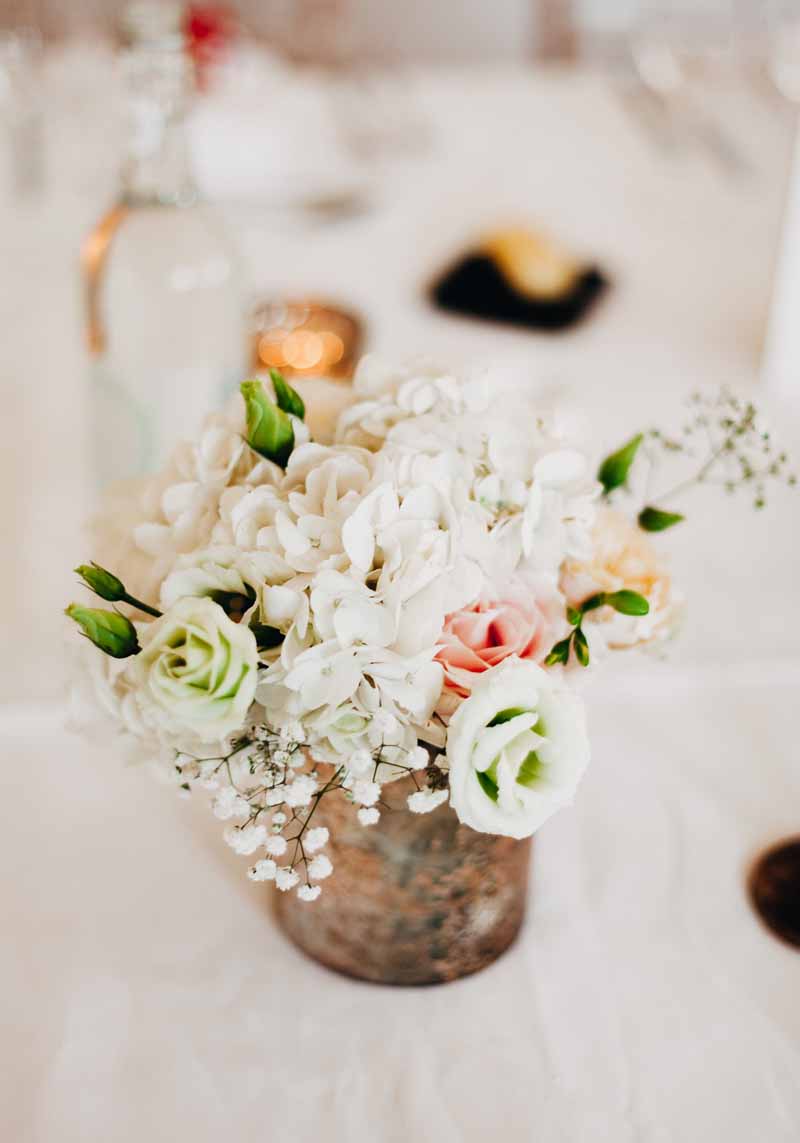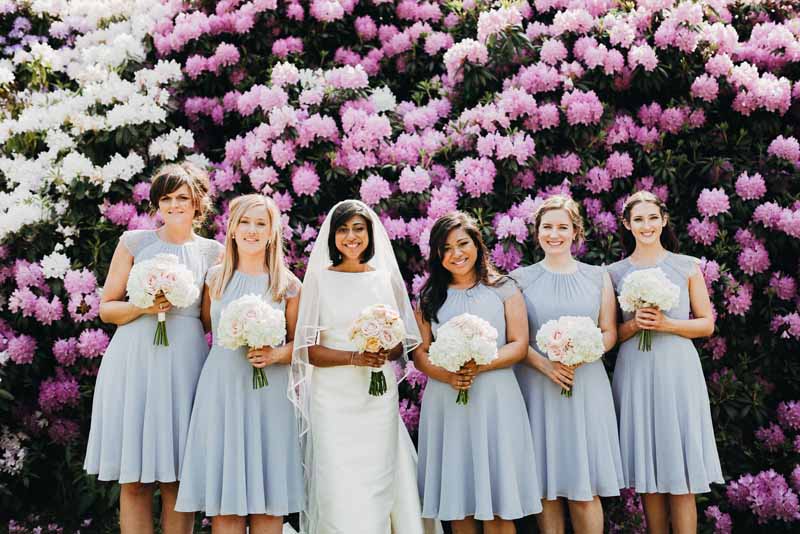 The image of the Noreen and her girls so beautifully captured in front of the stunning rhododendrons is just gorgeous. Mother Nature was certainly at work at Coombe Lodge. Congratulations again to Noreen and Tom x
Credits – Florist: Passion for Flowers // Venue: Coombe Lodge Bristol // Photographer: Noel Deasington