Michael and Julian tied the knot with a moving ceremony in the Birches at Hampton Manor. Their wedding as an emotional fun-filled day beautifully captured by Amy Rose Photography.
BUTTON HOLES
The button holes were natural and soft with a mix of foliage and herbs from the day. White  roses were added for the grooms and mums.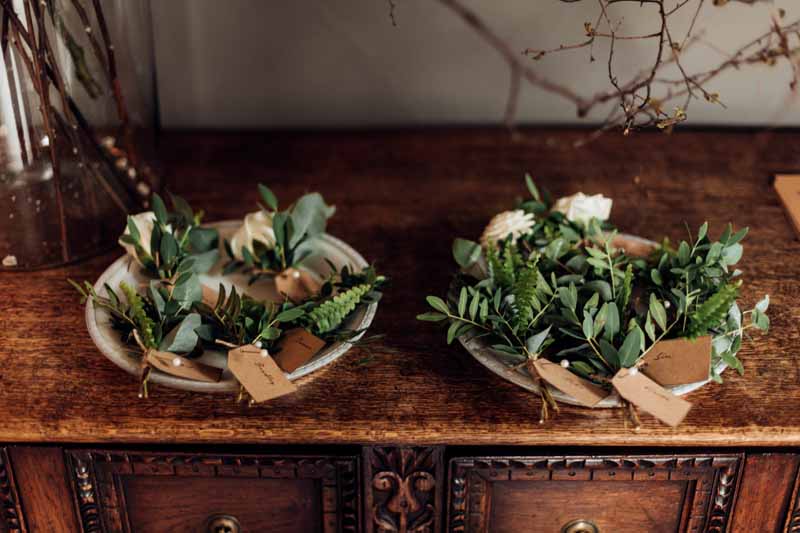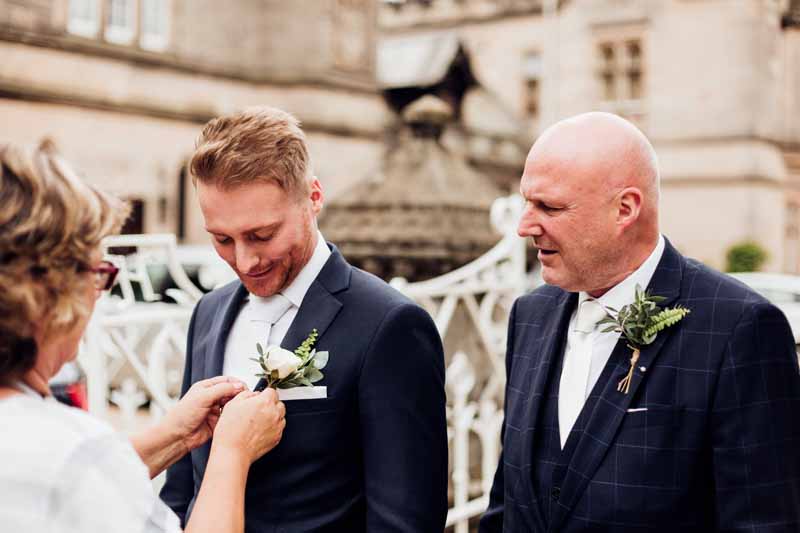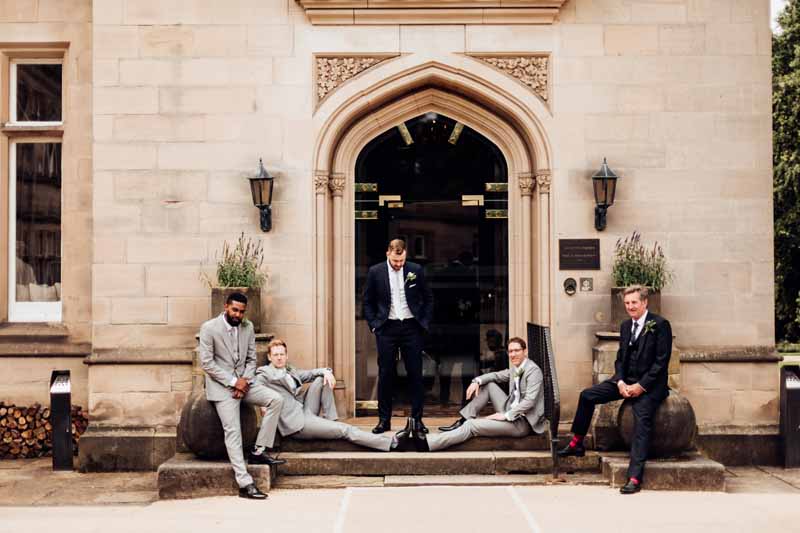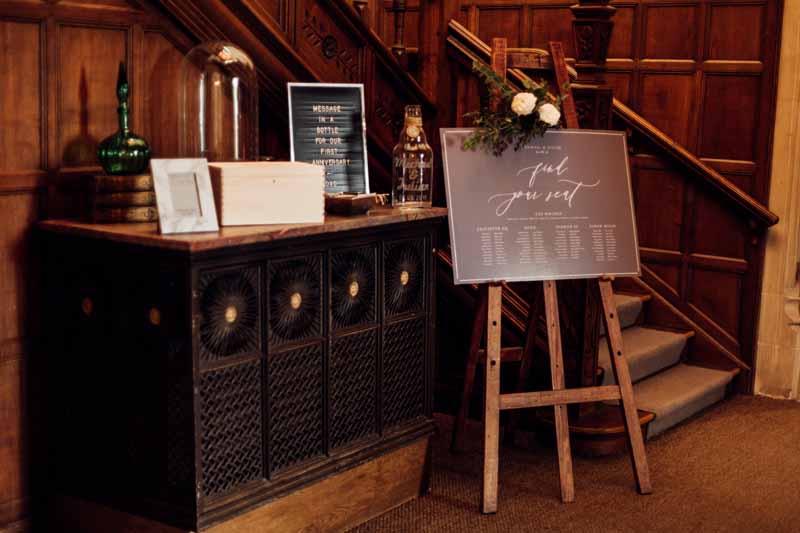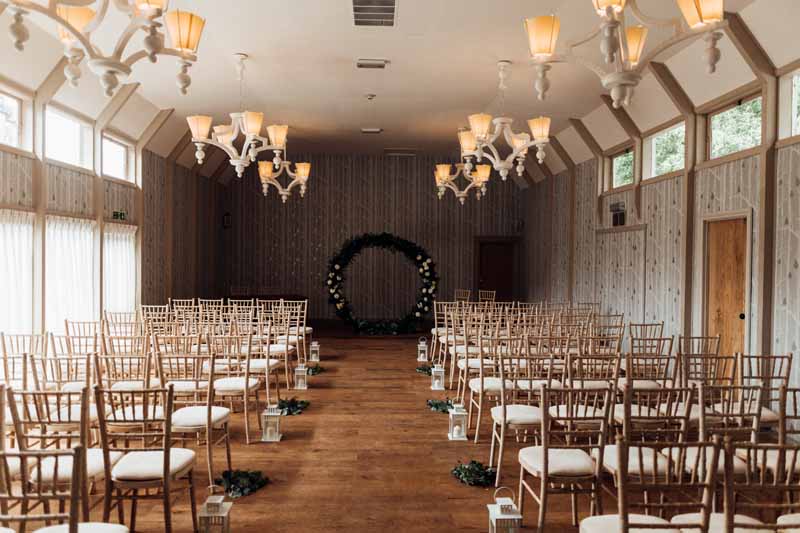 GROOMSMAIDS BOUQUETS
The groomsmaids carried stunning loose hand tied bouquets overflowing with a mix of scented foliage and white roses Alabaster and Snow Ballet with veronica.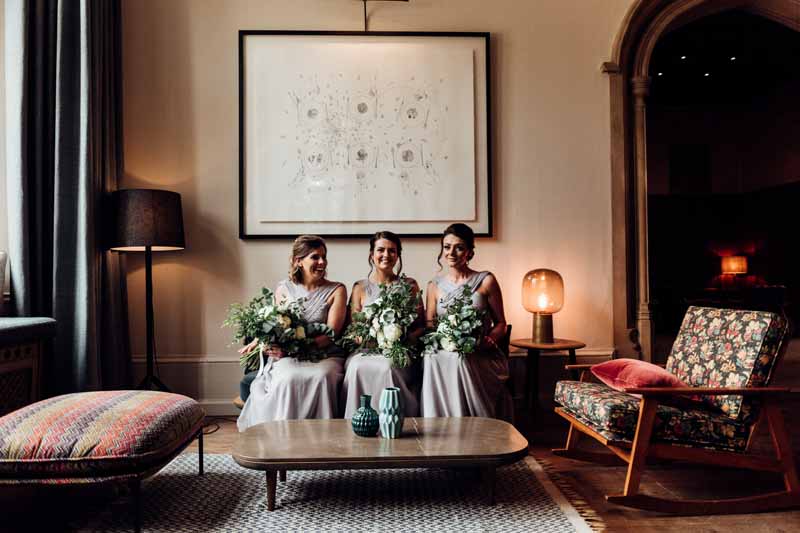 CEREMONY DECOR – MOONGATE BACKDROP, LANTERNS & MORE
The grooms wanted a moongate backdrop to the ceremony.The moongate is the national symbol of Berrmuda and said to bring good luck so we were delighted to create a moongate design for their ceremony. The moongate was decorated with a mix of foliage and white roses for a stunning modern look. White lanterns and bunches of foliage lined the aisle for the grooms to be escorted down by their mum's.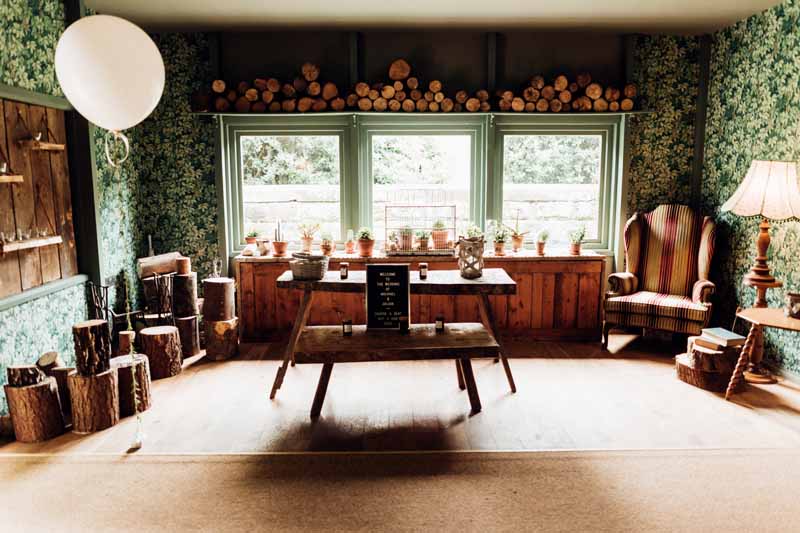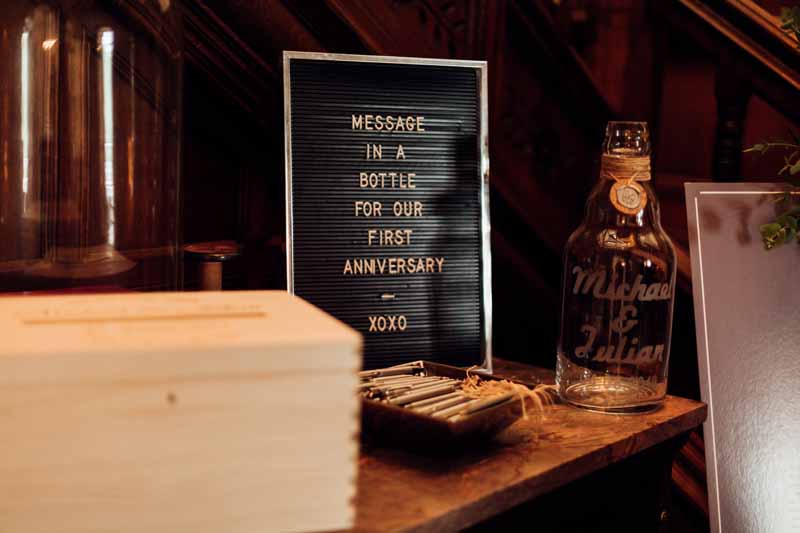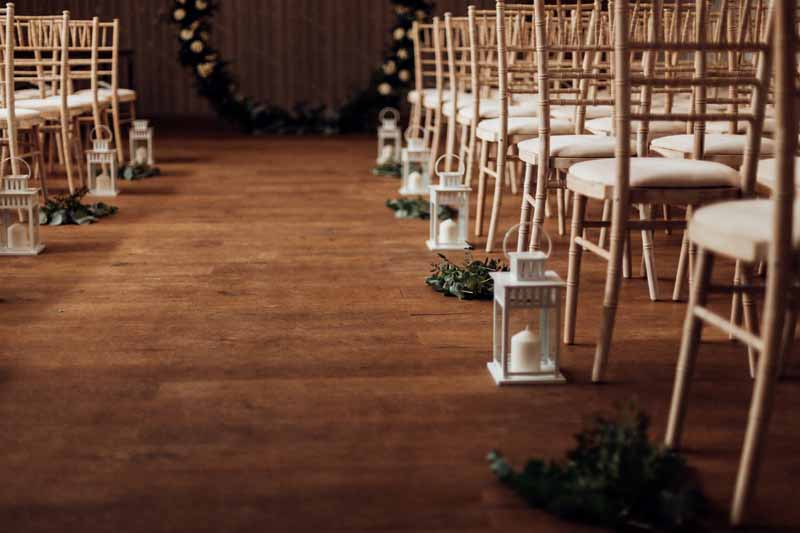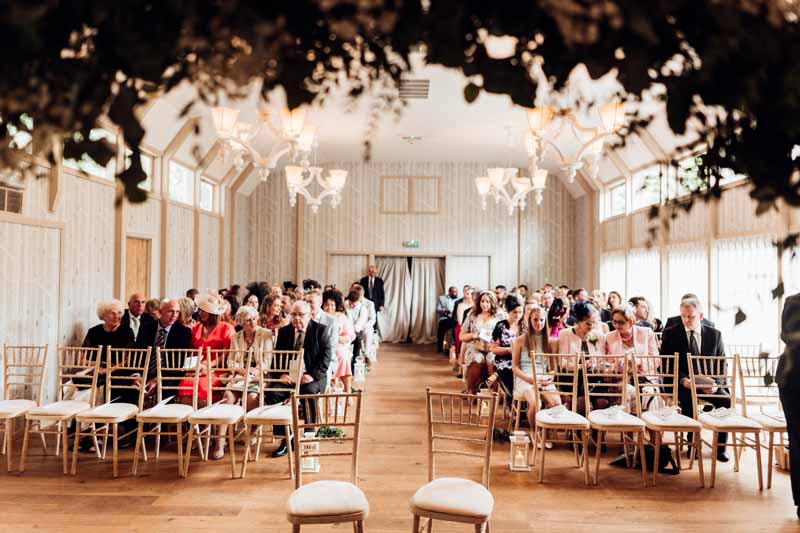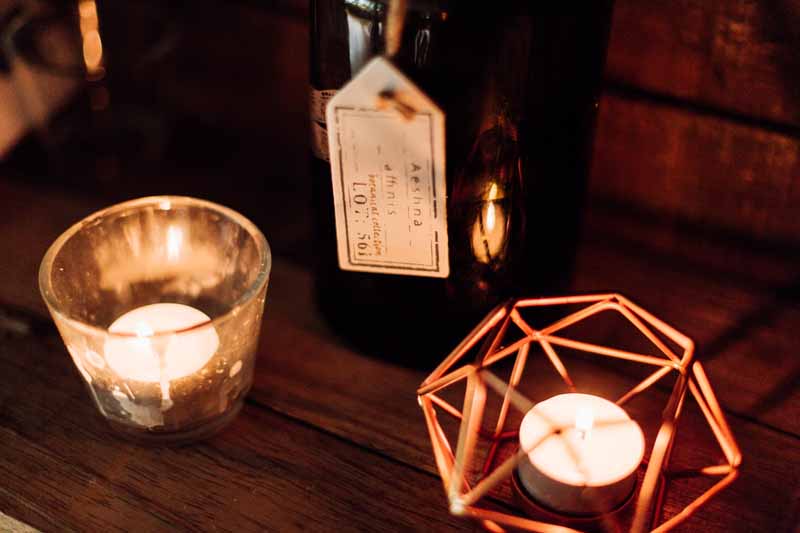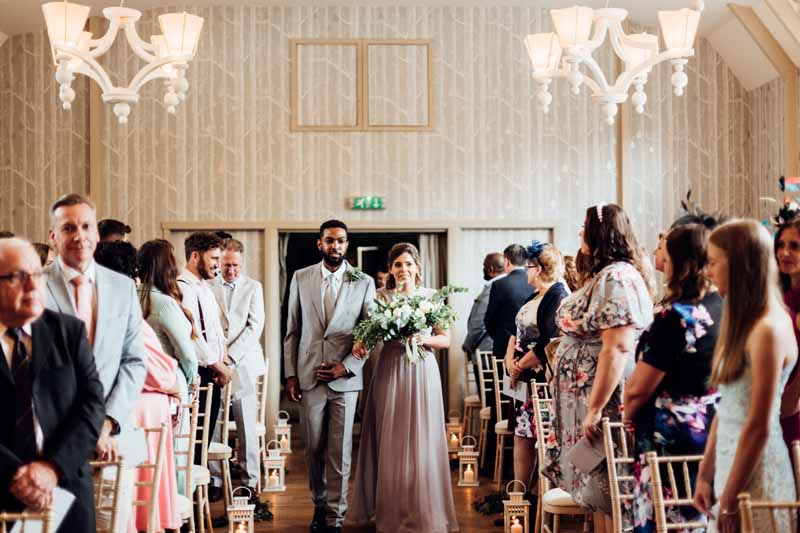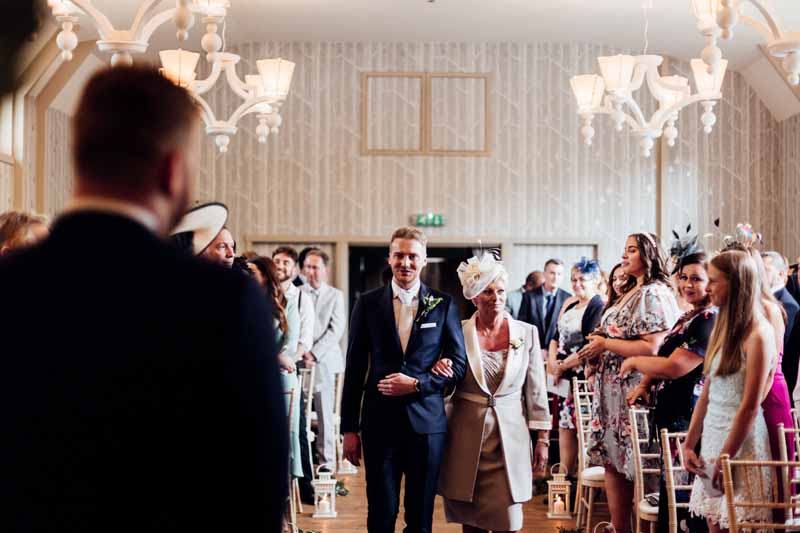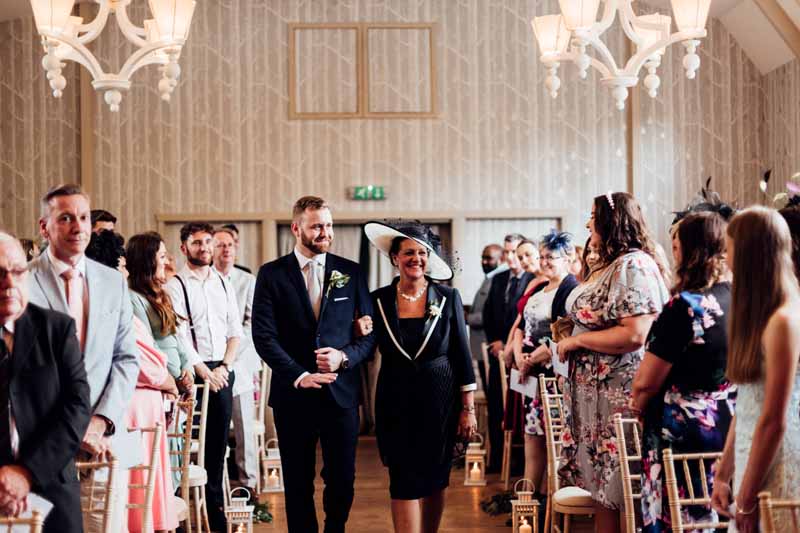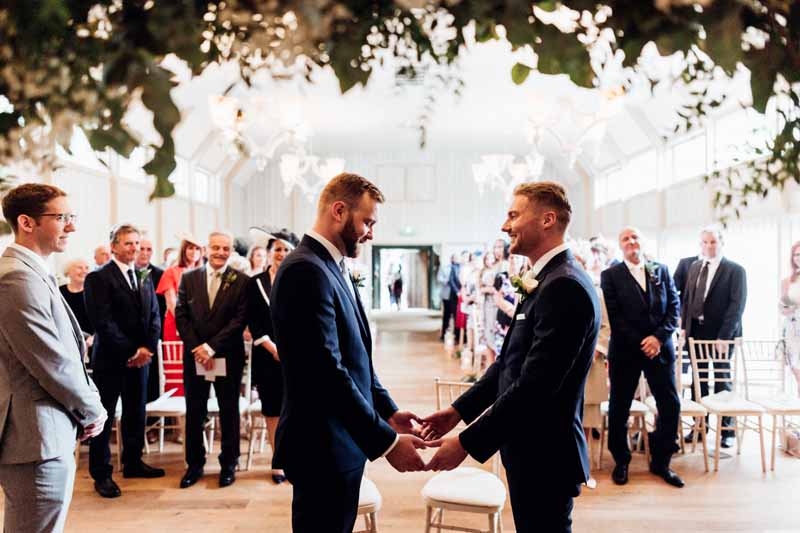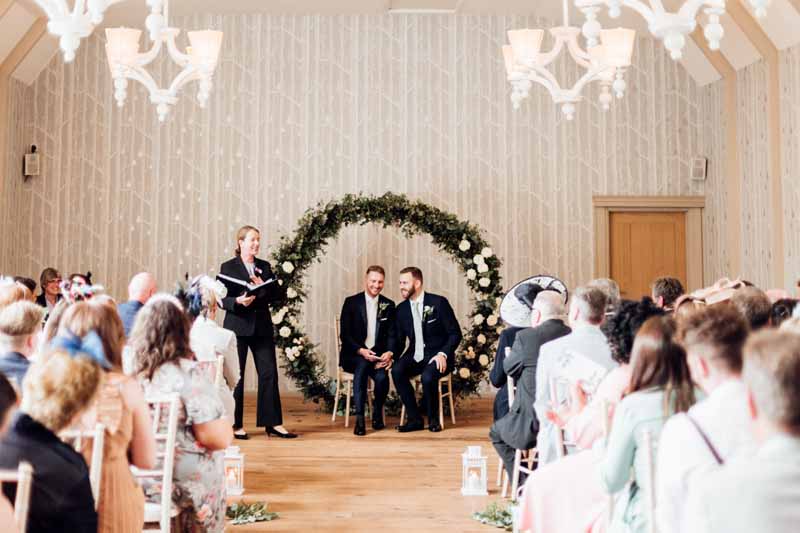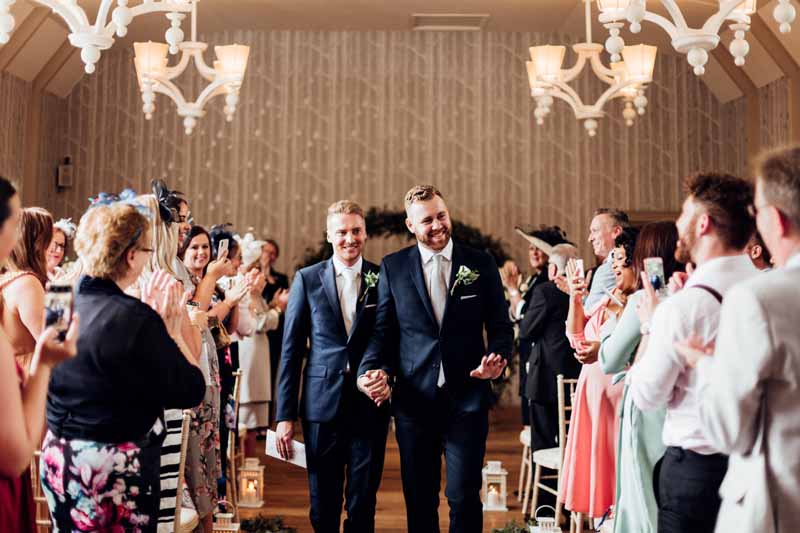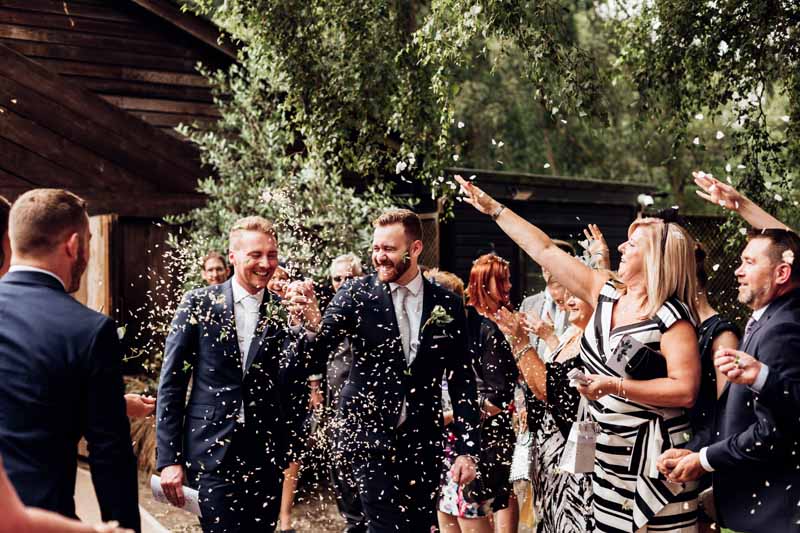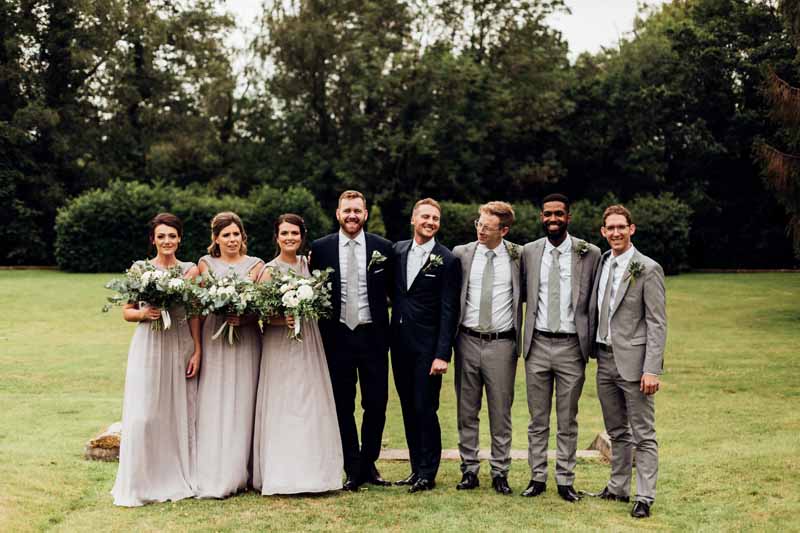 RECEPTION CENTREPIECES AND DECOR – HAMPTON MANOR
The simplistic modern style was continued into the reception with the moongate backdrop set up behind the top table and a garland of eucalyptus foliage with white hydrangea for impact together with roses and baby's breath.
Guest tables had a light dressing of foliage and white baby's breath with candlelight and white and green stationery continuing the look.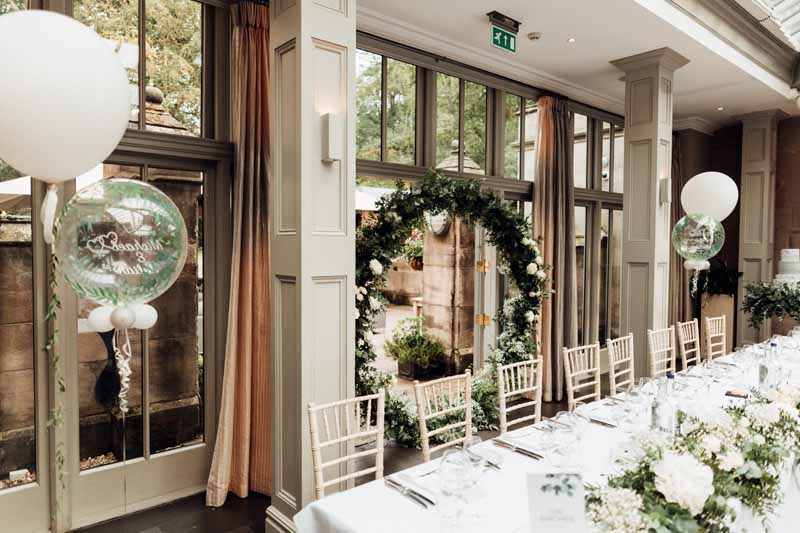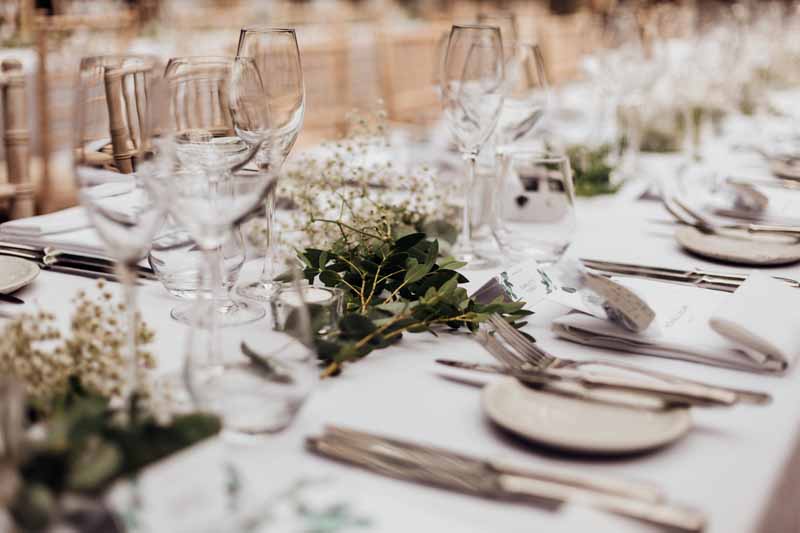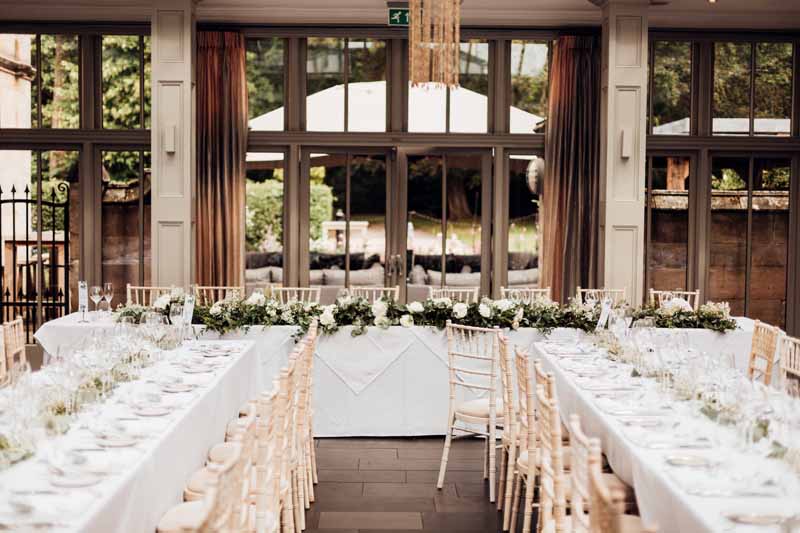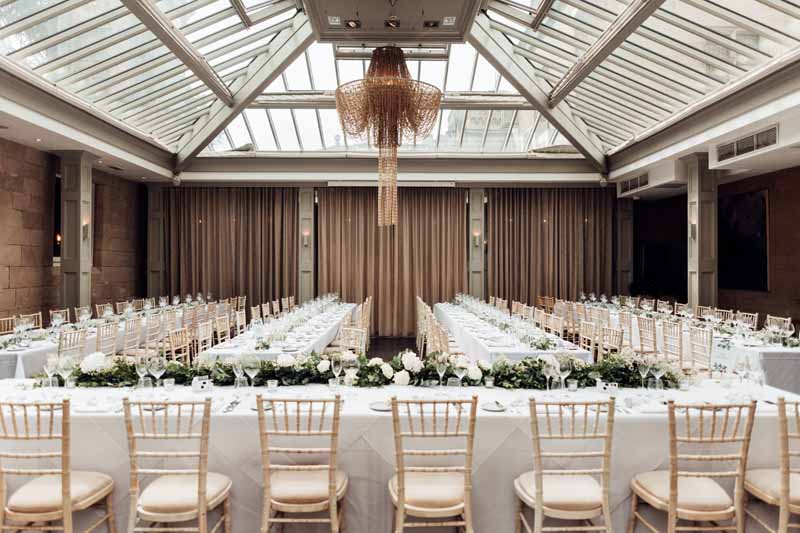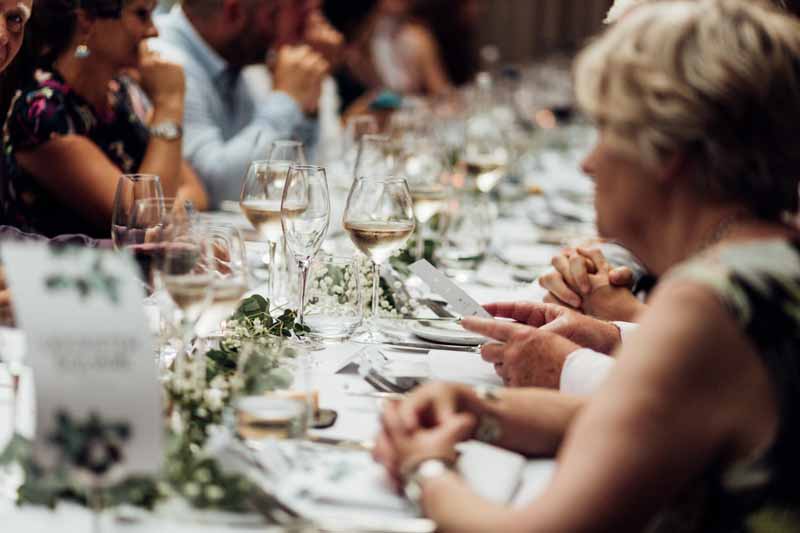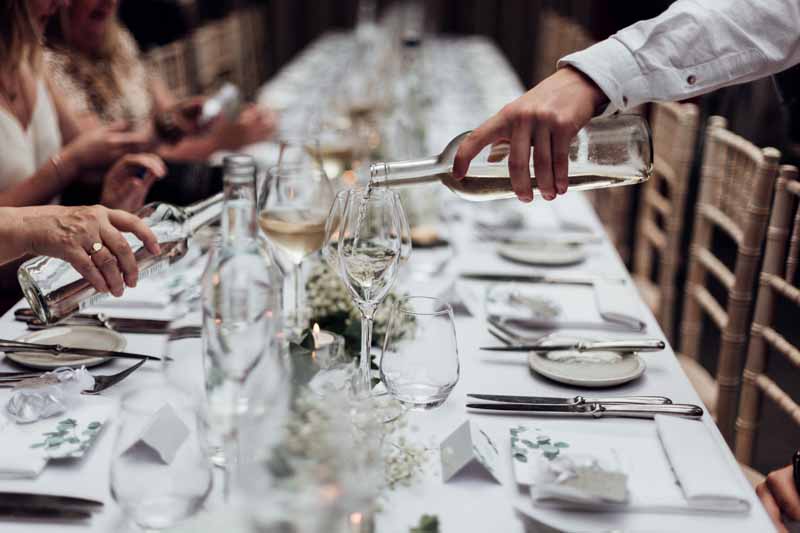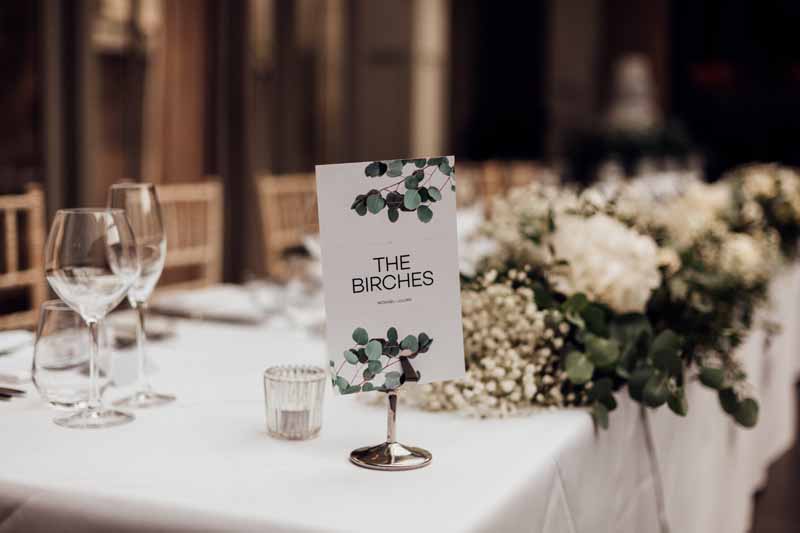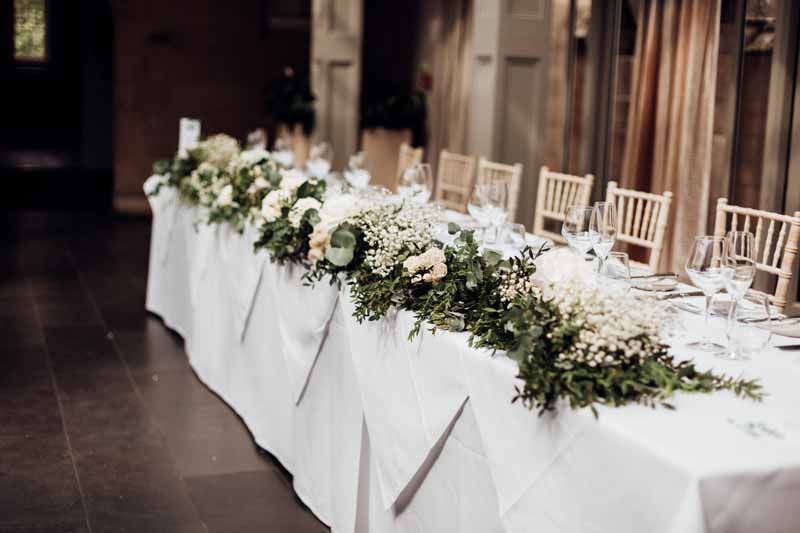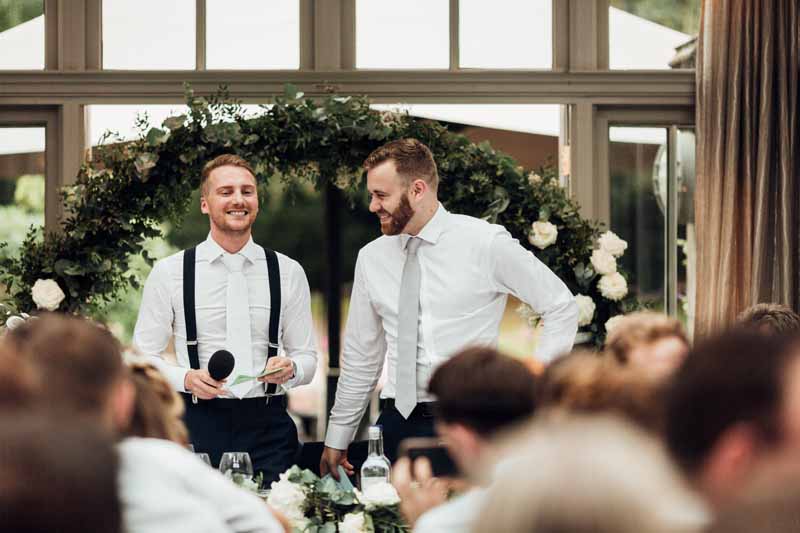 FOLIAGE SKIRT FOR WEDDING CAKE
The stunning cake created by Ben The Cakeman appeared to be floating on our foliage skirt another modern touch incoporated into this stylish wedding.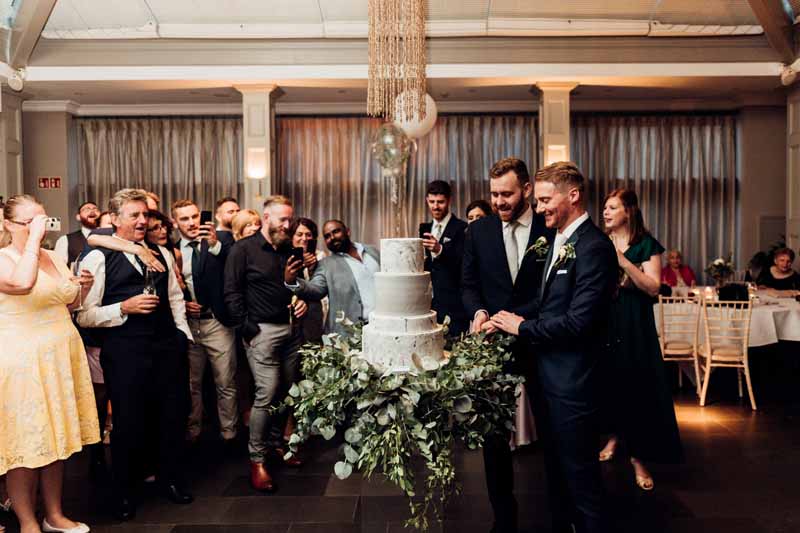 MOONGATE BACKDROP IN MORE DETAIL
The circular moongate symbolizing good luck and ever lasting love is a favourite for wedding backdrop. Its clean lines work well with plenty of green foliage and white flowers or it can be decorated to suit any wedding style.
Credits: Florist: Passion for Flowers // Venue: Hampton Manor // Photography: Amy Rose