Hampton Manor is a perfect choice for an elegant wedding. Helen and Richard tied the knot in September at this gorgeous venue. We created a classic, elegant look and feel to to their wedding day perfect for the setting at Hampton Manor. We incorporated elegant roses and candles in the ceremony and reception.
LILAC, BLUSH PINK & CREAM ROSE BRIDAL BOUQUET
The bridal bouquet was a classic mix of lilac, blush pink and cream roses, we love the look of the avalanche, sweet avalanche roses with lilac ocean song roses and touches of scented freesia.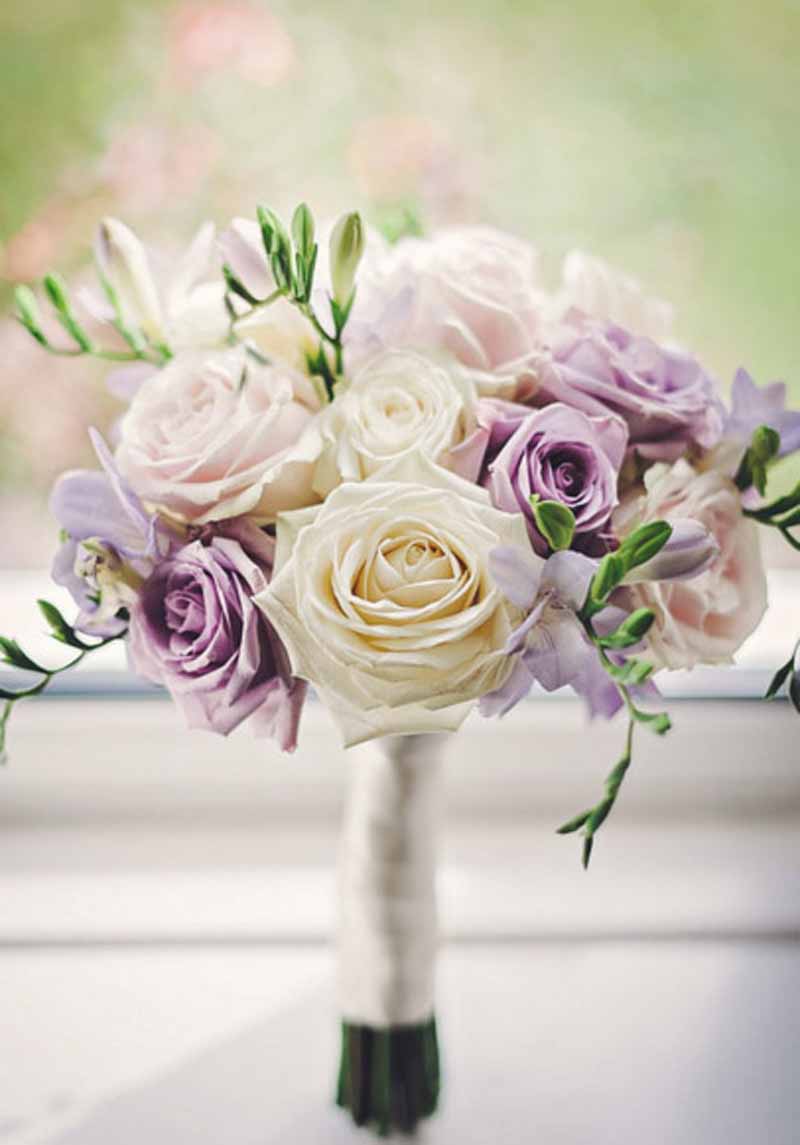 LILAC ROSE AND CREAM ROSE BUTTON HOLES
The ladies wore soft lilac ocean song, freesia and lisianthus button holes with the men in cream rose button holes. I love this image of Helen, her dad and attendants walking across to the ceremony.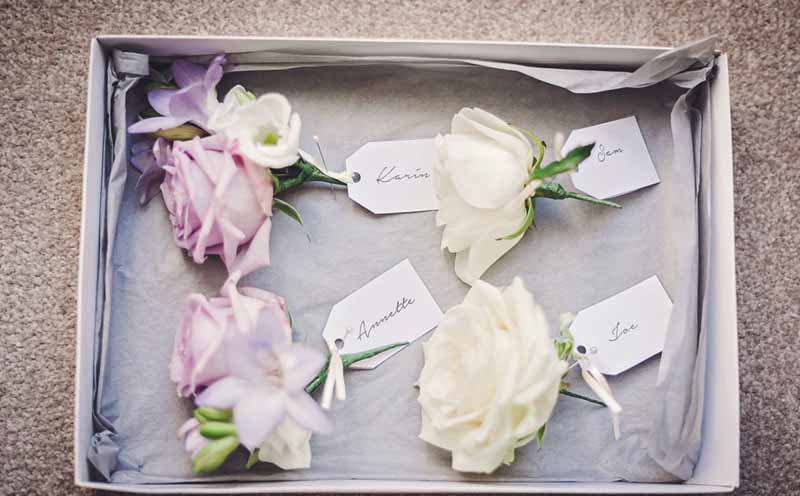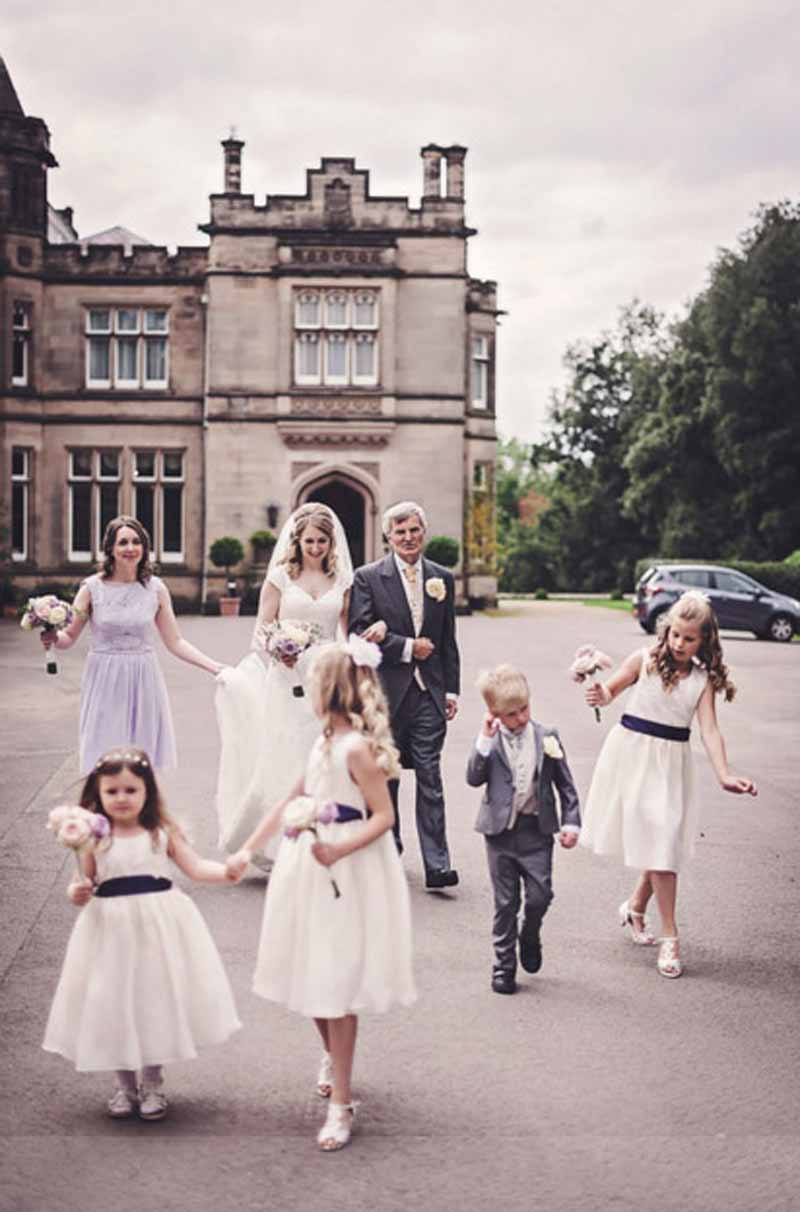 ELEGANT AISLE DECORATIONS – CLEAR GLASS VASES WITH CANDLES & FRESH ROSE PETALS
The aisle was elegantly styled with glass vases with candles and a sprinkling of fresh rose petals for a classic look.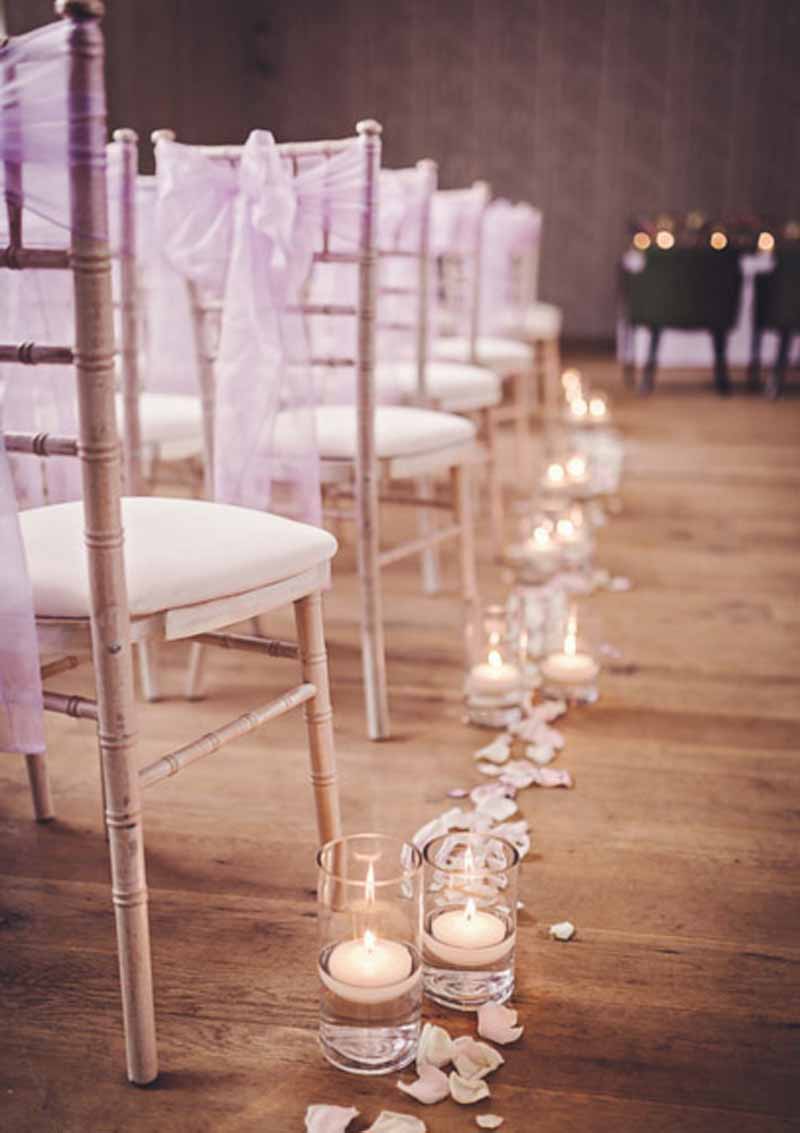 ELEGANT WEDDING CEREMONY FLOWERS AT HAMPTON MANOR – GLASS CYLINDER VASES
Glass cylinder vases with an elegant mix of roses adhorned the ceremony table, with soft candles added to finish the look.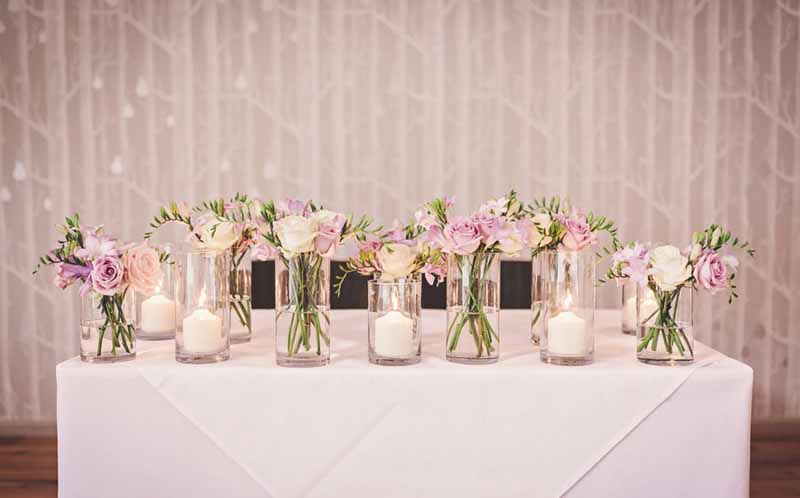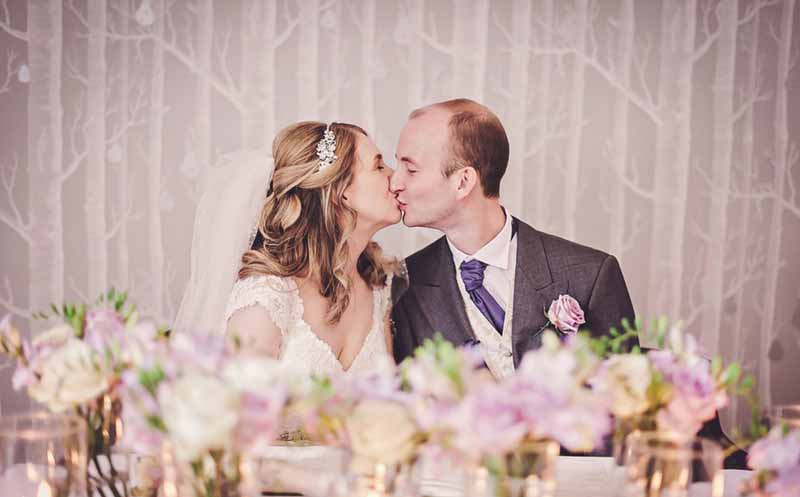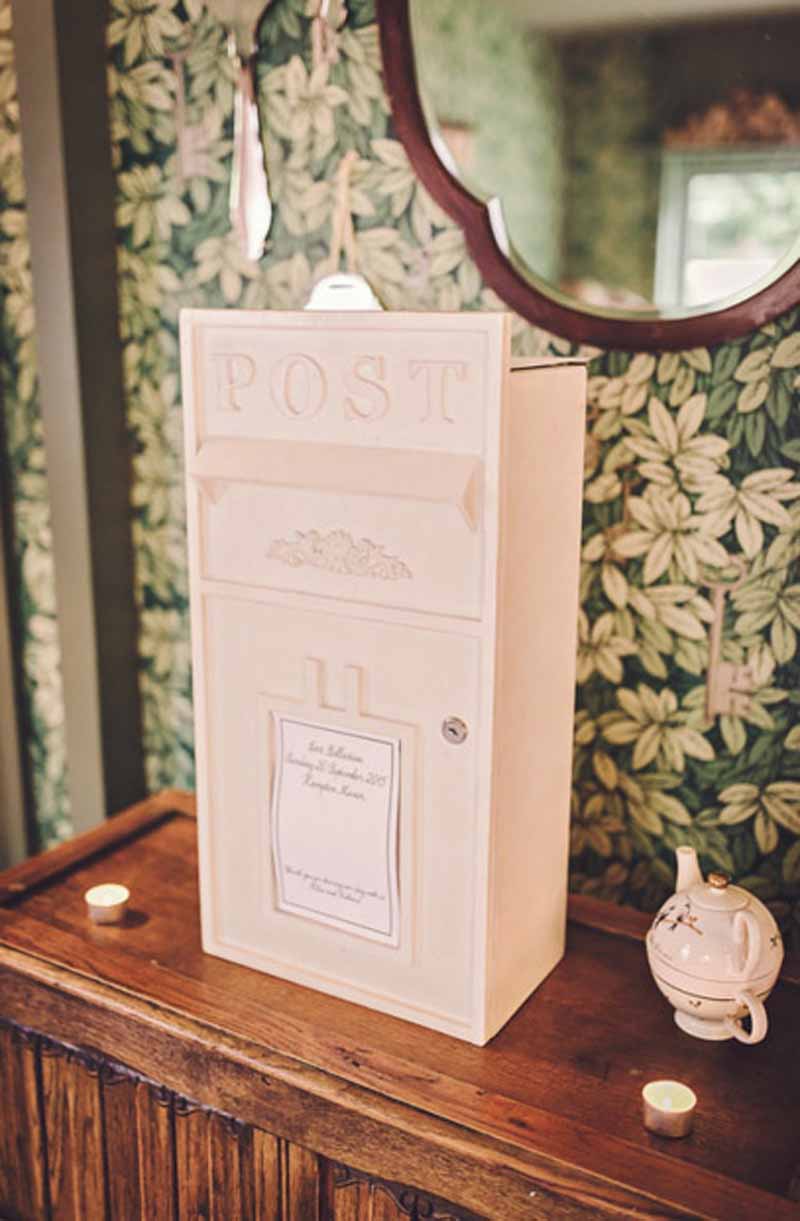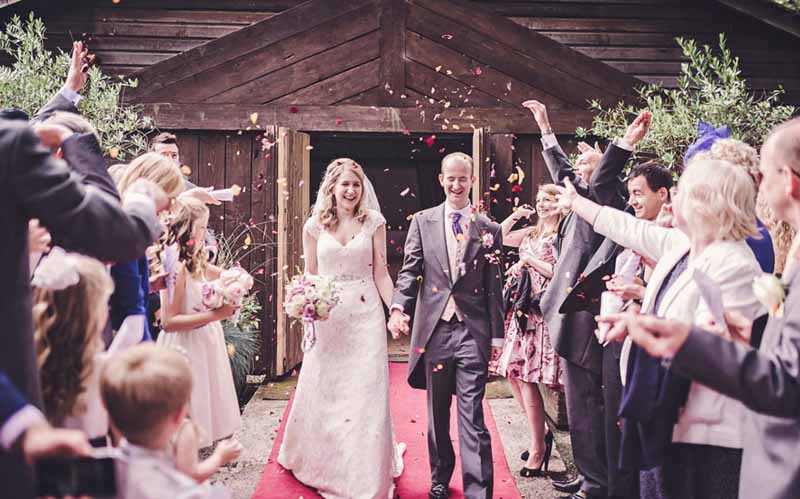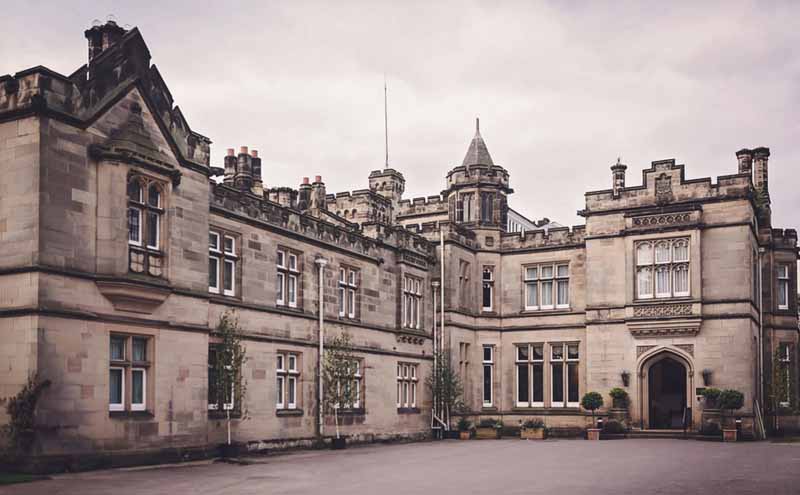 ELEGANT WEDDING CENTREPIECES AT HAMPTON MANOR – TALL GLASS VASES
Hampton Manor suits elegant wedding centrepieces and we created tall glass vases with an elegant arrangement of roses, freesia and hydrangea.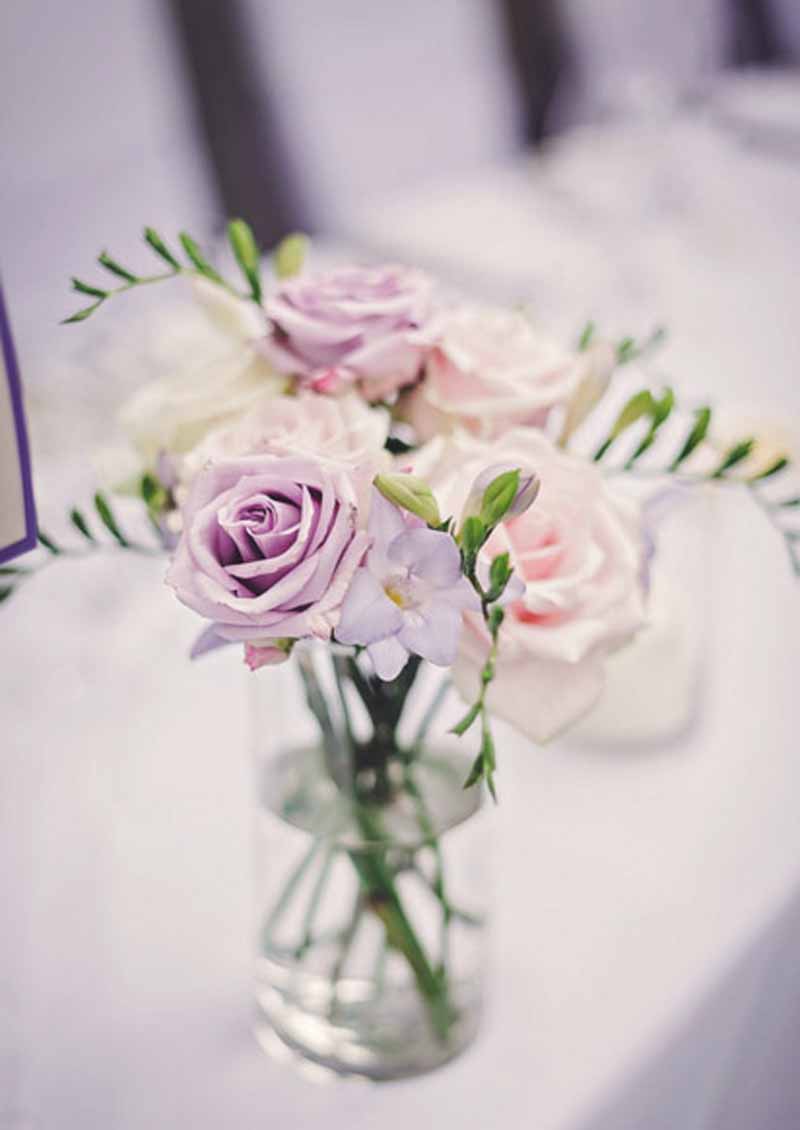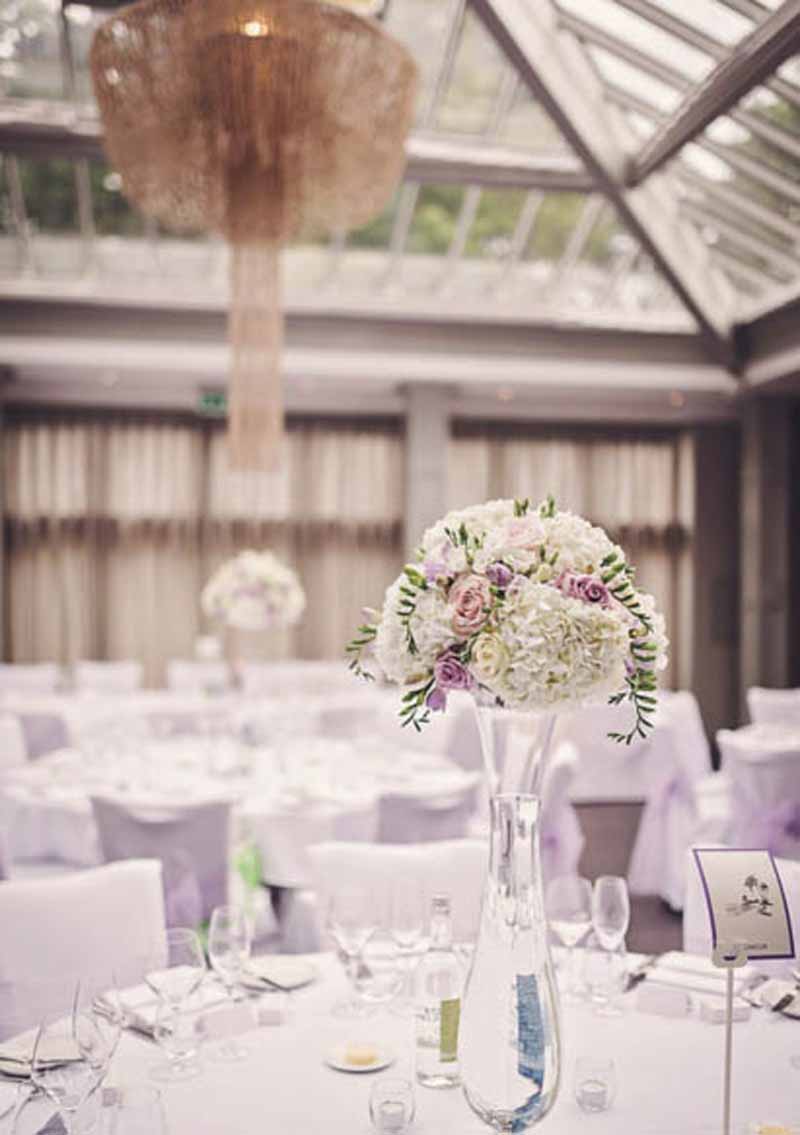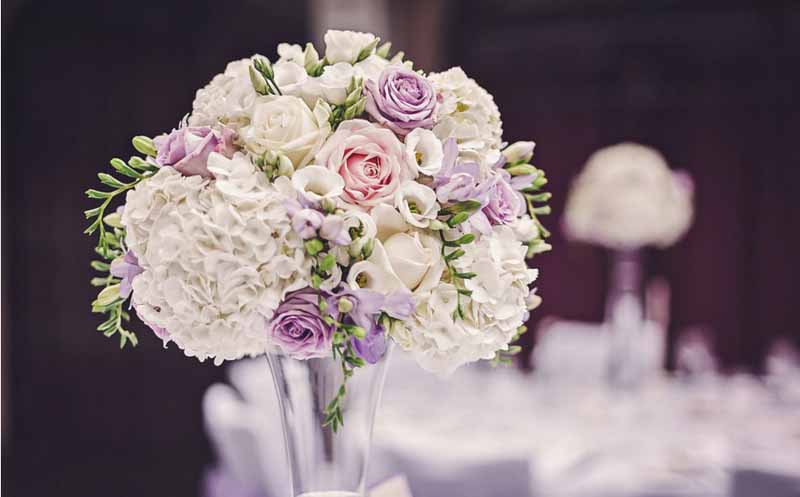 WEDDING CAKE ON LAYER OF FLOWERS – ROSES AND HYDRANGEAS
The elegant wedding cake created by Ben The Cakeman sat on a bed of roses and hydrangea flowers continuing the soft tones of the day. What a sumptuous creation.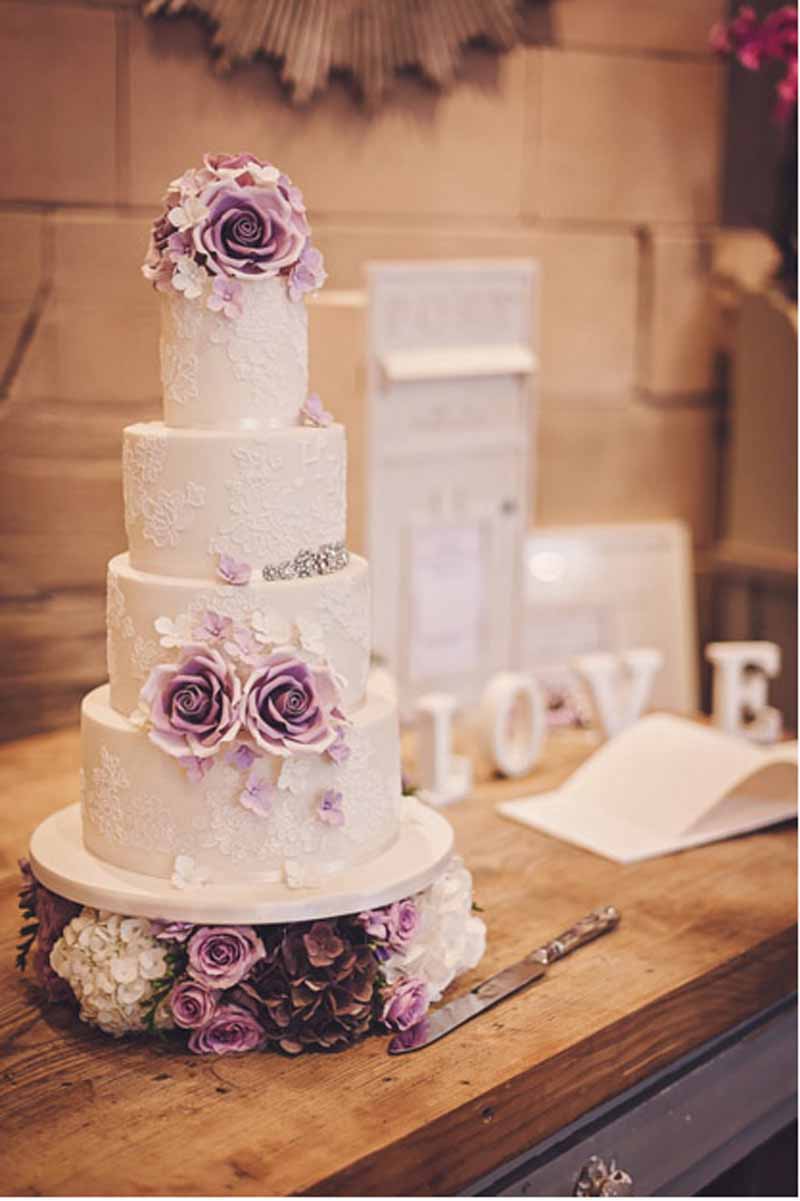 I was delighted to hear back from the new Mr and Mrs Scullion "Everything was perfect and absolutely beautiful. I was so pleased with how everything looked."
Karen x
Credits – Florist: Passion for Flowers // Venue: Hampton Manor // Photography: Matthew Bishop Photography // Cake: Ben The Cake Man