At the end of October Passion for Flowers transformed The Birches, Hampton Manor's wedding ceremony barn, into a woodland rustic wedding ceremony setting for their Wedding Fair.  We wanted to style the barn for an Autumn woodland wedding ceremony, below are just a few photos, by Fjona Wei-Ling. More photos to follow shortly.
WOODLAND RUSTIC WEDDING CEREMONY AT HAMPTON MANOR
To line the aisle we placed a couple of stacked tree slices with a mix of moss, succulents and candles to create a woodland walkway for the bride to walk towards her groom. At the end of the aisle where the couple stand to say their vows and promises we wanted to create a woodland area to frame the couple.
The woodland wedding arbour to frame the couple as they say their vows and promises was a mix of moss, foliage, wax flower, amaranthus and roses. At the base we used large tree stumps in varying sizes covered in moss and succulents with the addition of candle light to add a rustic glow to the area.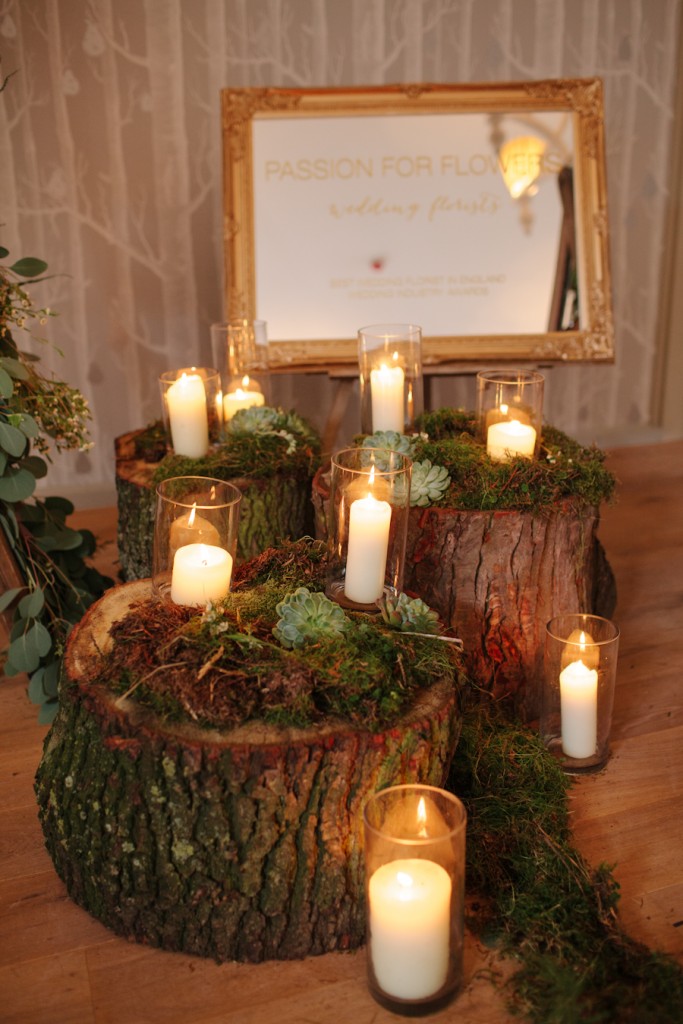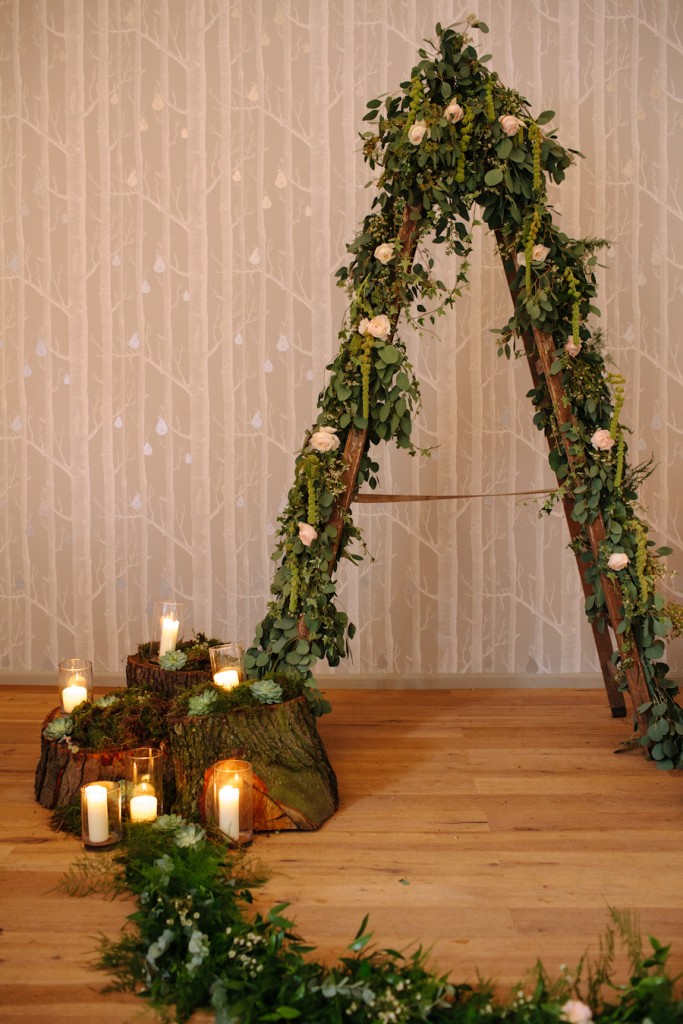 A garland was laid on the floor in a semi circle for the couple to stand inside when they say their vows.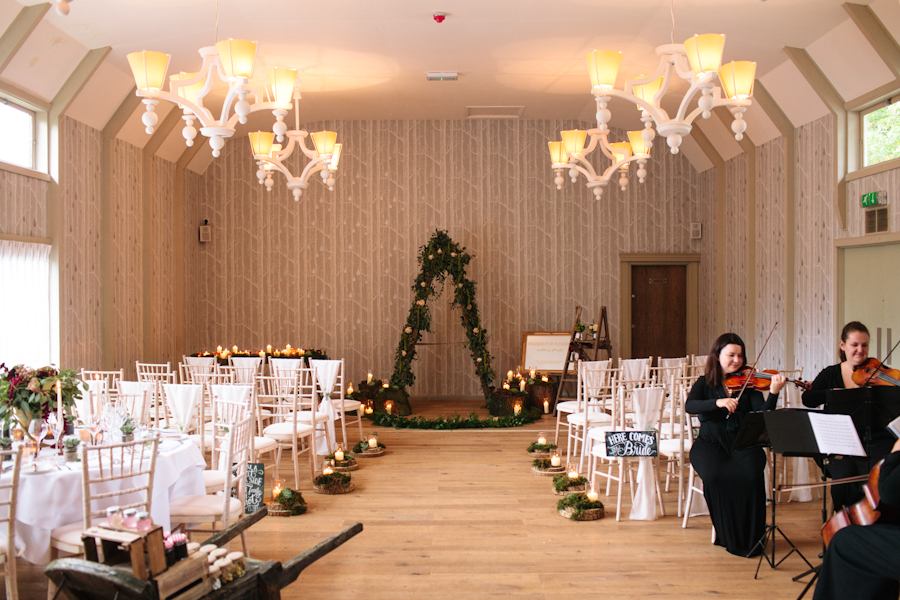 For the Wedding Fair we also showed our wooden wedding favour cart, which we hire out to our couples. This was filled with jam wedding favours and popcorn favours. Our chalkboard signs were hung over chairs to give couples more ideas for decorating the wedding ceremony barn.
Karen delivered an inspiration session at Hampton Manor's wedding fair, helping couples work with the seasons for their wedding. Our set of vintage ladders was used to hold jam jars filled with flowers and foliage from different seasons.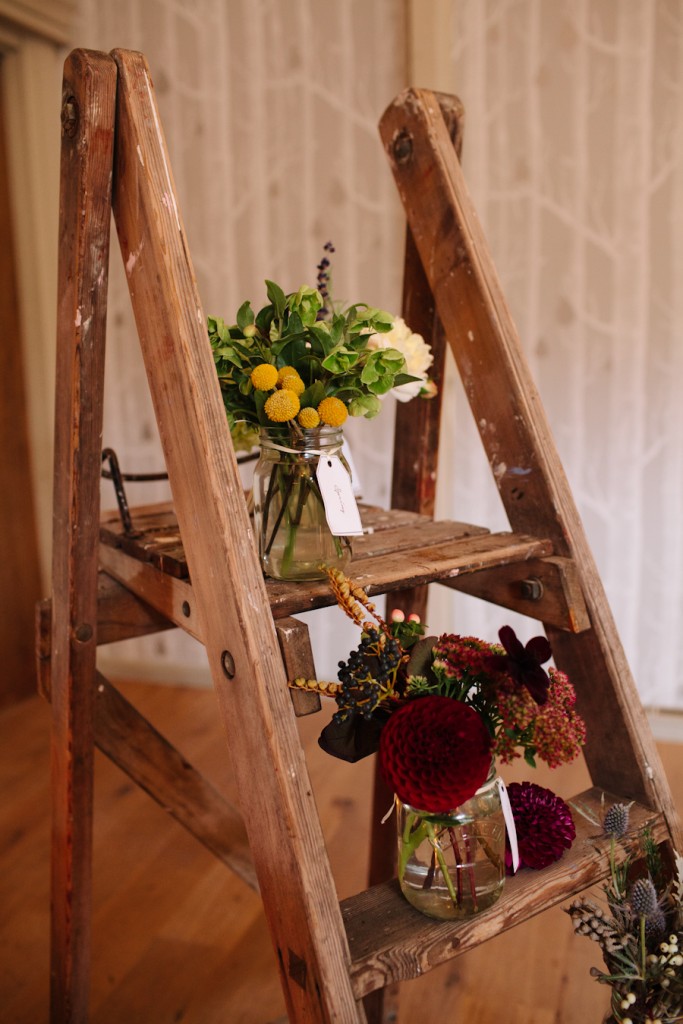 Styling / Florist: Passion for Flowers // Venue: Hampton Manor