Are you thinking of having a go at doing your wedding flowers yourself? We have been working with Rock My Wedding to put together some easy to follow step by step guides (see our other step by step tutorials here). Today we show you how to make a floral wedding centrepiece for rustic style weddings using a wooden crate as your container.
STEP BY STEP GUIDE HOW TO MAKE FLORAL WEDDING CENTREPIECES – RUSTIC CRATE
Follow our step by step instructions as this is what you will end up with – perfect for a rustic centrepiece.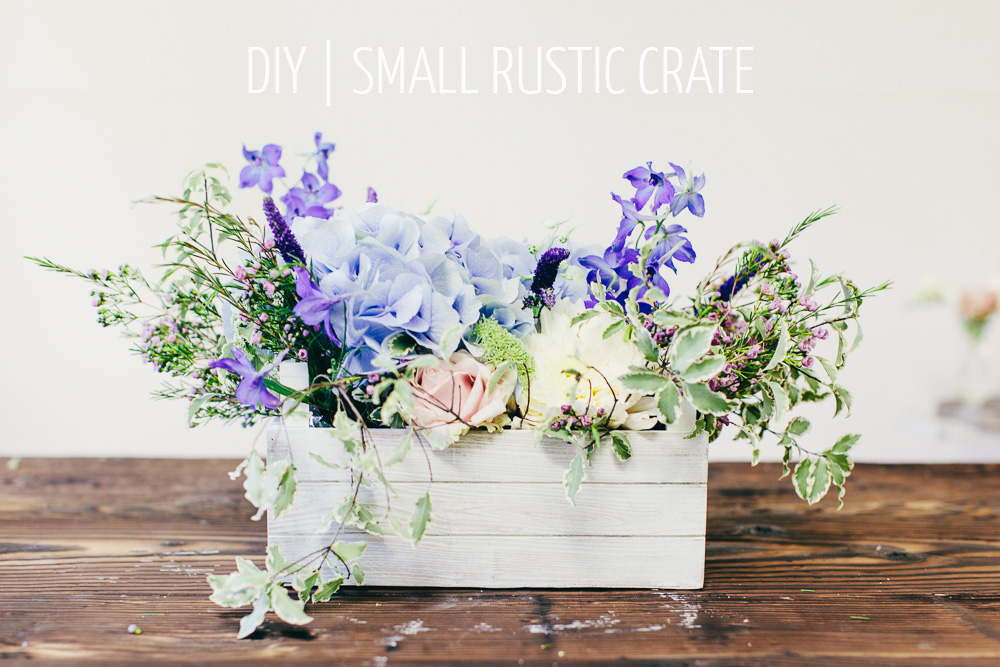 To create a relaxed rustic or country style look we have chosen a mix of flowers, including pittosporum, light blue hydrangeas, blue delphiniums, pink wax flower, Sweert Avalanche roses, dahlias, amni and blue veronica.
A similar wooden crate can be purchased from our online boutique, The Wedding of my Dreams, you will need to paint this white (or leave it with a the wooden finish it is up to you).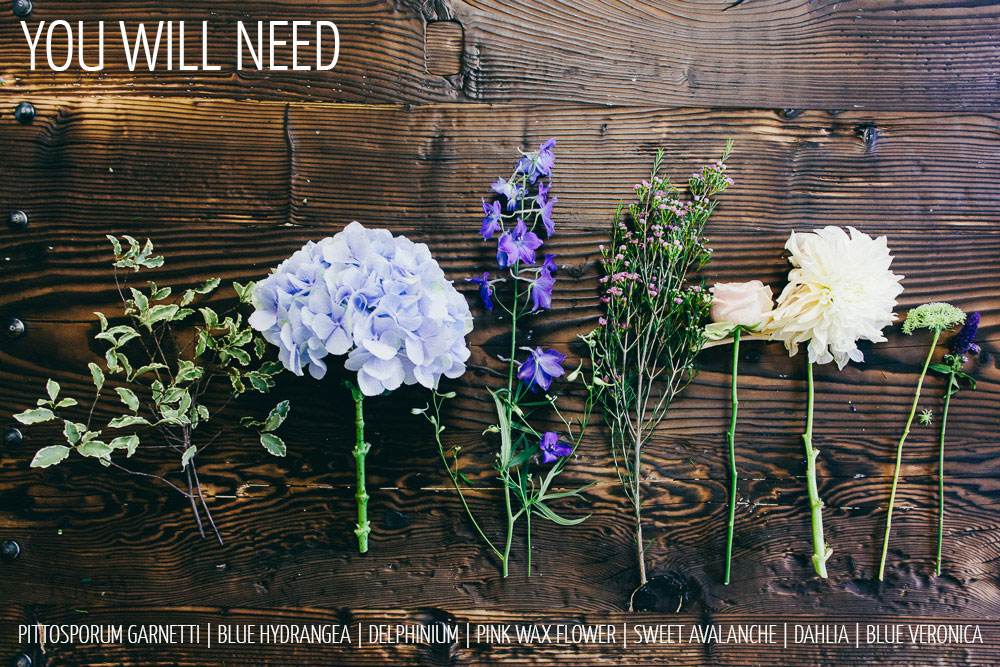 1. Line the wooden crate with cellophane or even a plastic bag if you don't have cellophane.
2. Cut a piece of oasis to size and soak in a bucket of water.
3. Place the oasis inside the wooden crate on a plastic oasis tray.
4. Now it is time to starting adding the flowers, to begin with edge the box with your chosen foliage. Here we suggest edging it with the pittosporum and pink wax flower.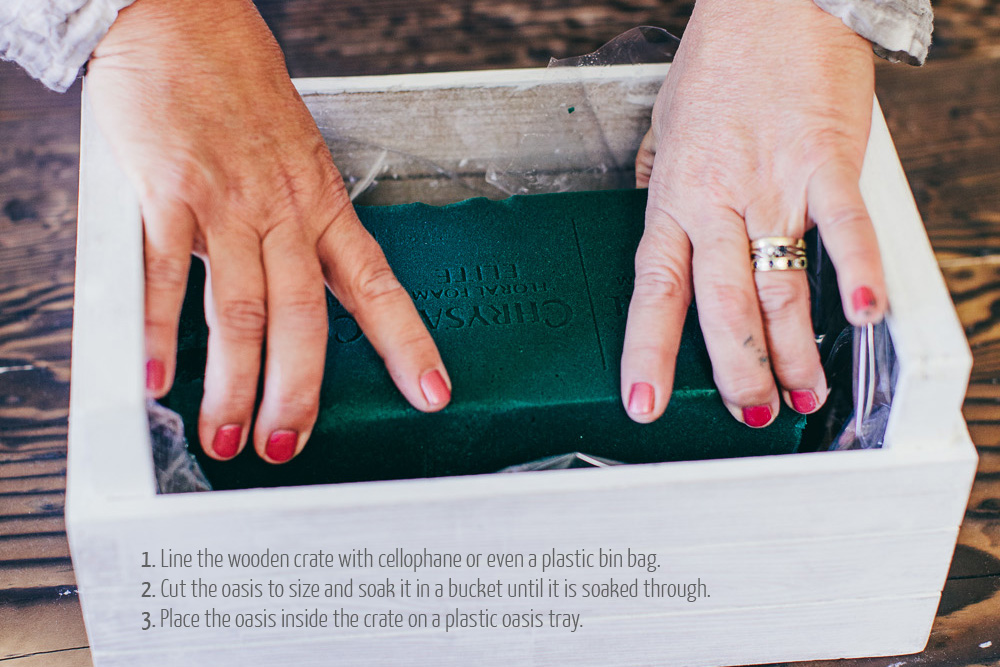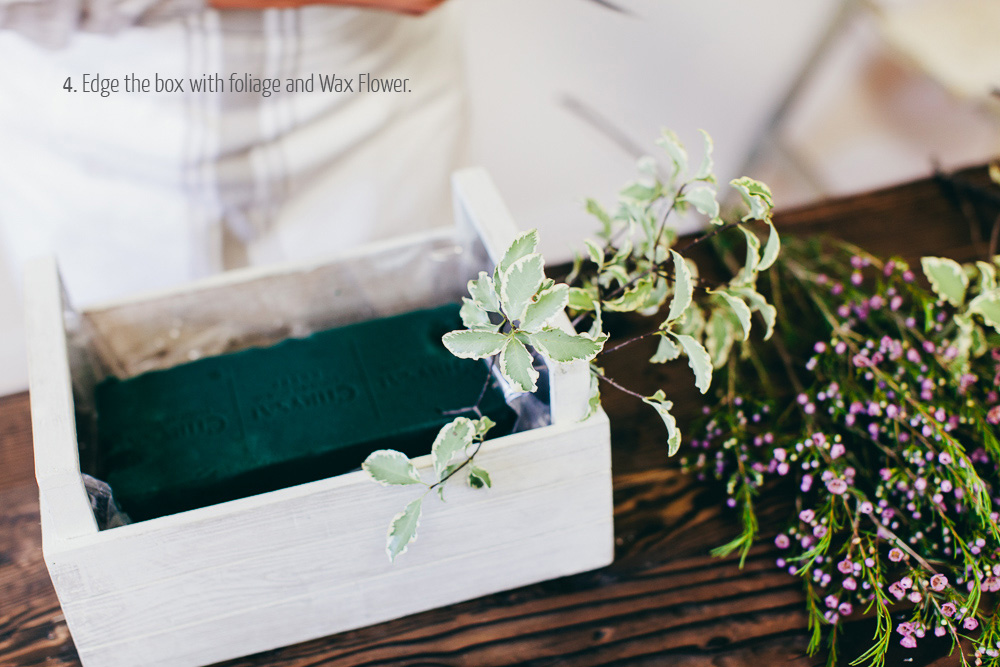 5. Once you have added foliage you should position the key flowers in the oasis. So, this is the hydrangeas, roses and dahlias.
6. Remember to cut your stems on a diagonal to increase the surface area which enables them to drink more water.
7. Fill in any gaps with your remaining flowers.
8. As this is going in the centre of you tables, or perhaps running down the centre of a long table make sure you look at it from different angles to make sure there are no gaps. If you find some gaps just fill them in with foliage or any remaining flowers.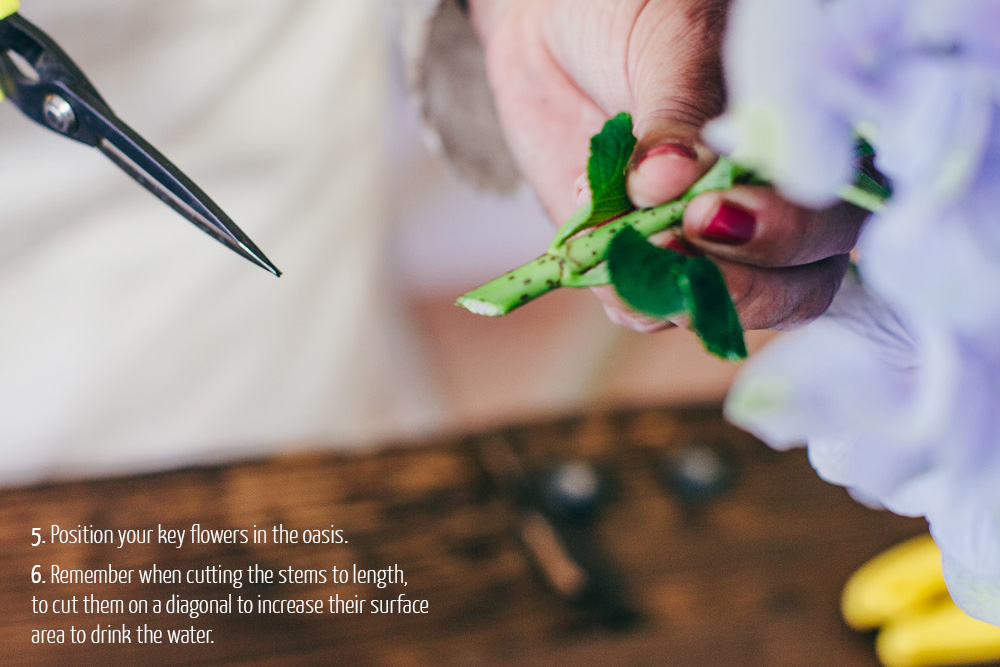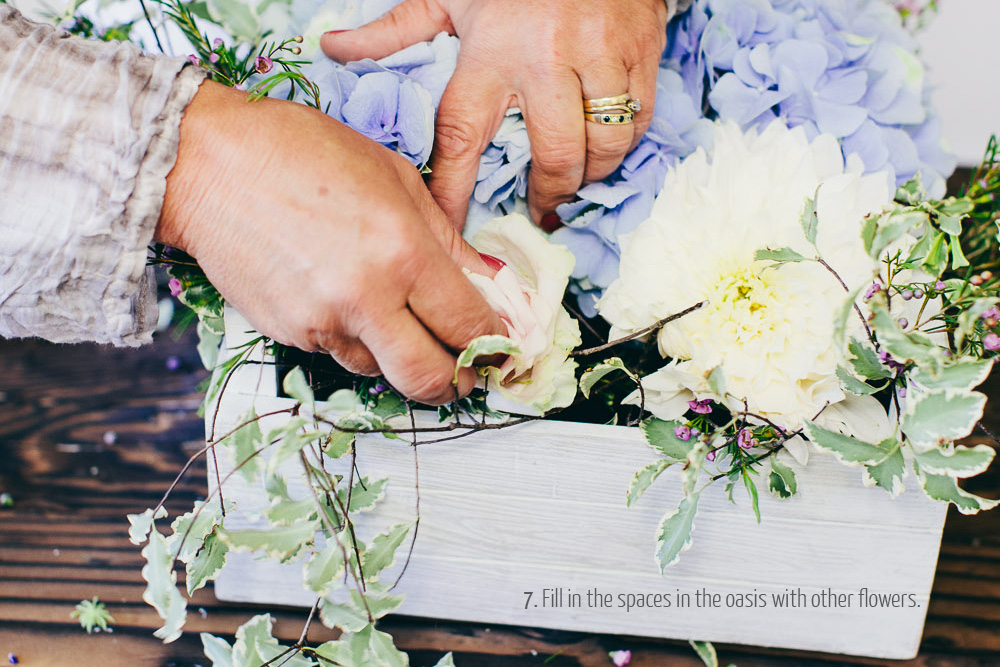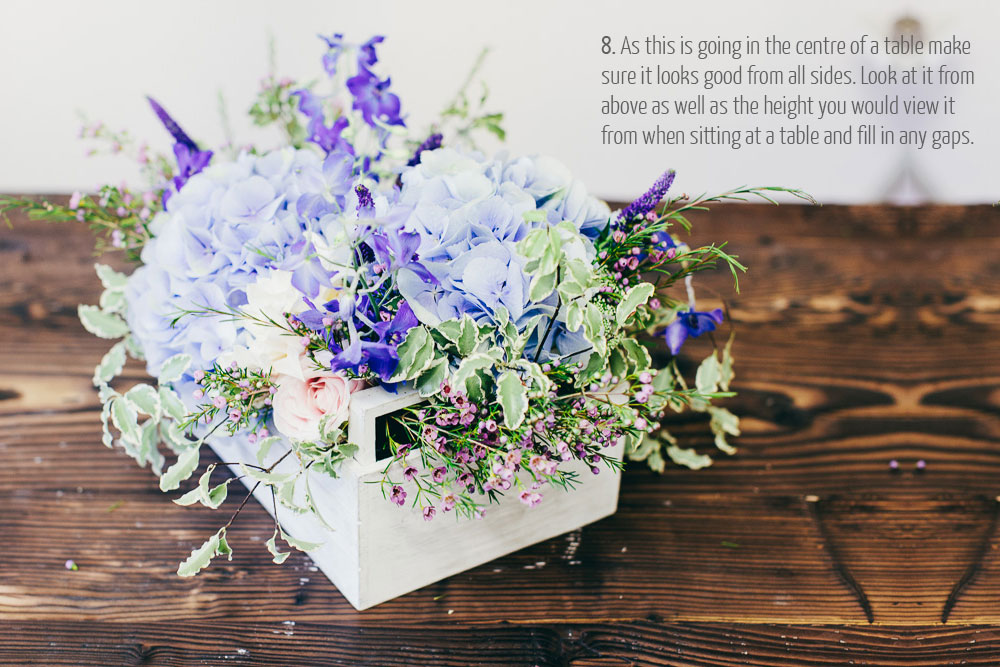 This centrepiece is ideal for a relaxed rustic or country wedding. If blue and pinks aren't your colours you can use different flowers. Have a look at our pinterest board 'Flower Library – What's That Flower Called' to browse some of our favourite wedding flowers, it also tells you which season they are available in. Or if you are having long guest tables rather than round we suggest you make a few of these and line them up down the length of the table, this can also look good on the top table.
Leave us a comment if you have a go at making this, we'd love to hear how you get on and see pictures.
Credits – Florals: Passion for Flowers // Photography: Adam Crohill // Featured originally on Rock My Wedding // Wooden Crate: The Wedding of my Dreams