We love summer marquee wedding flowers and the opportunity to create elegant marquee wedding flowers. We were thrilled when Louise chose us to work with her on the florals for her elegant wedding in Orton on The Hill. The village is just gorgeous and perfect for a timeless summer wedding.
When getting ready at home it is always lovely to have some flowers around the place to relax you on the wedding morning and capture the essence of your wedding day. The elegant cream rose bouquets for the bride and all her bridesmaids were delivered in vases to keep them fresh on a hot summer's day.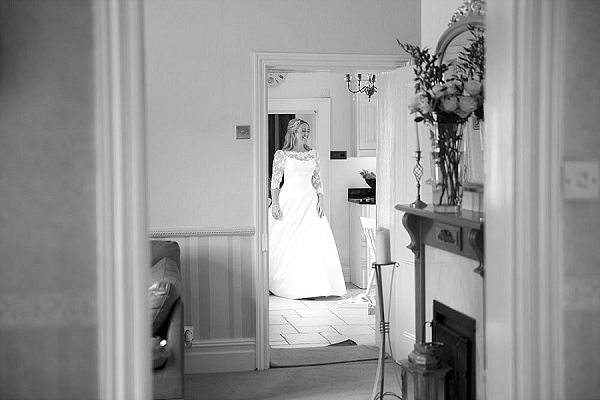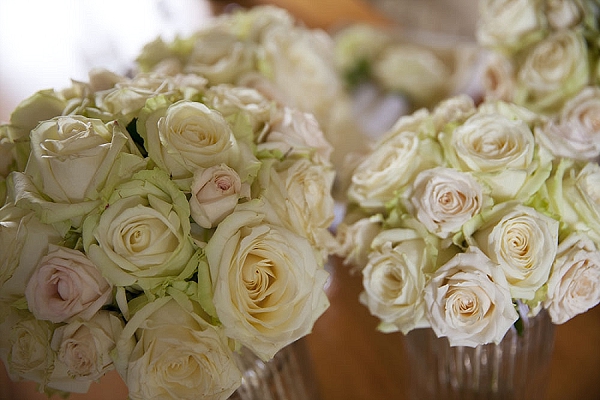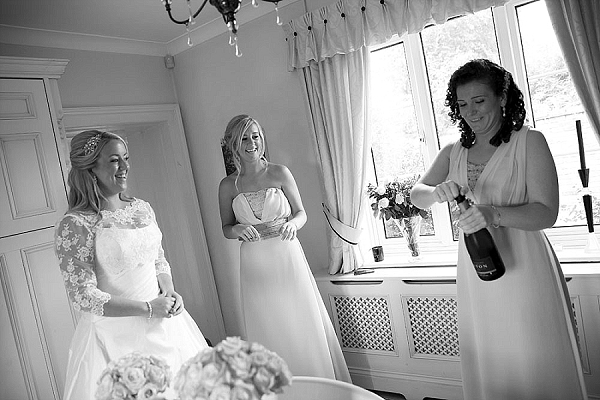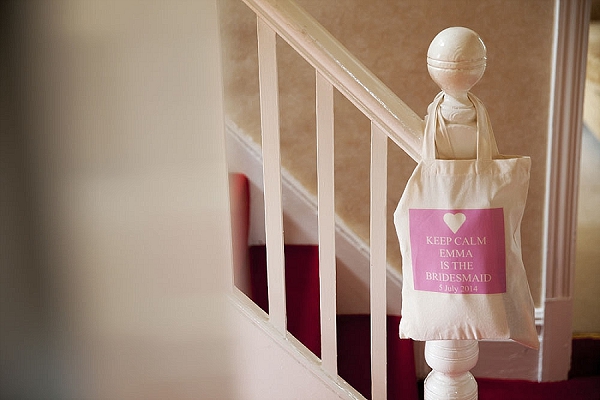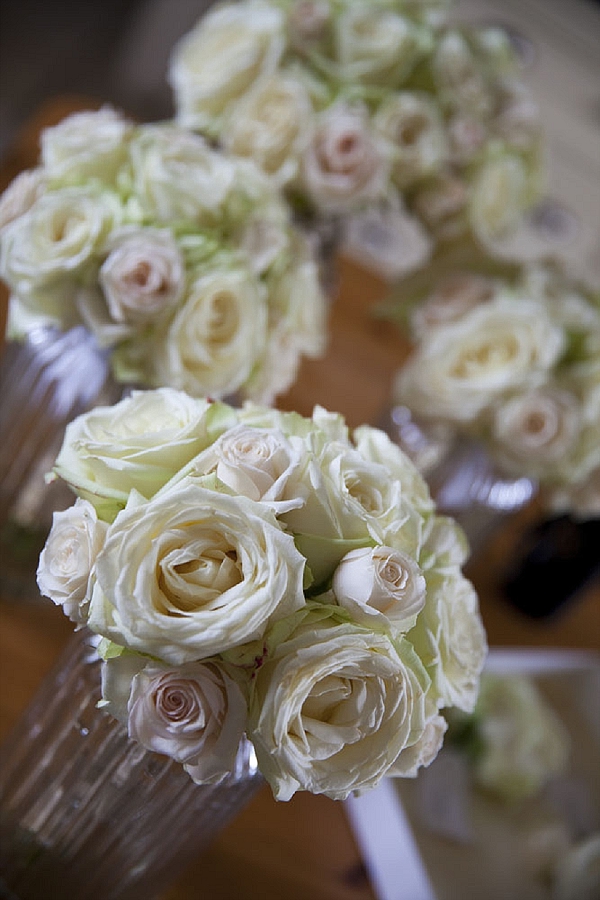 CREAM ROSE BUTTON HOLES WITH NAME TAGS
Cream rose button holes are always elegant and adding name tags make the morning handing out much easier. We added a touch of gold ribbon to tie in with the colours for this elegant wedding and to complement the ribbon on the bouquets.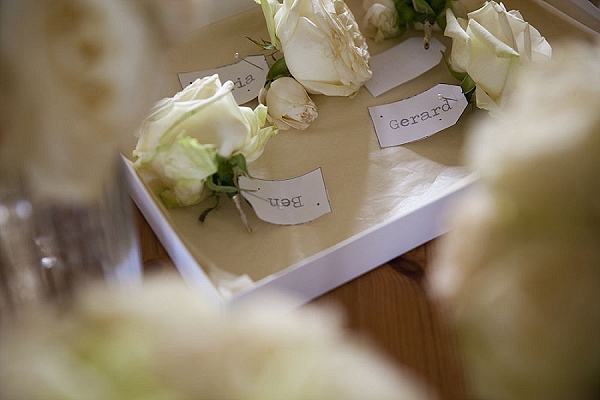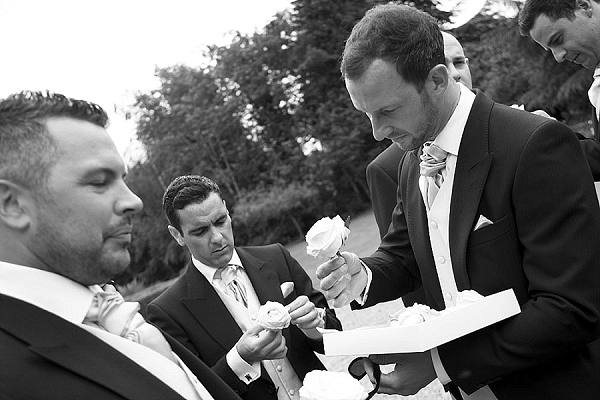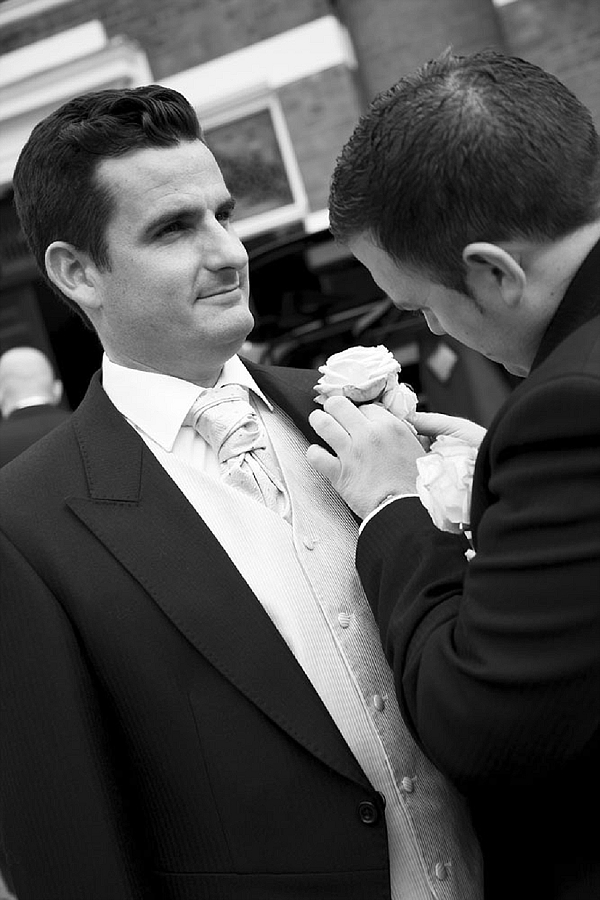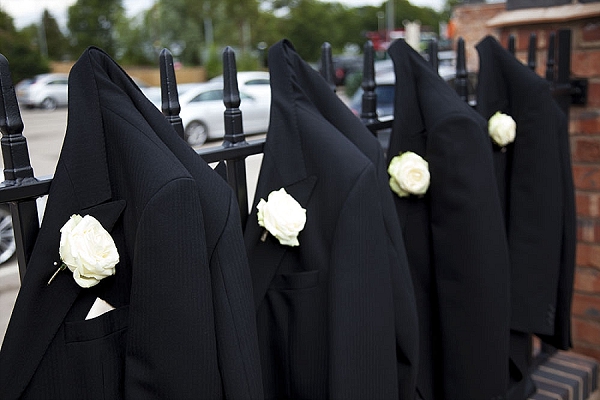 ORTON ON THE HILL CHURCH WEDDING
The village church was full with family and guests and made the perfect setting for this radiant bride and her bridesmaids. The emotions of the day have been beautifully captured.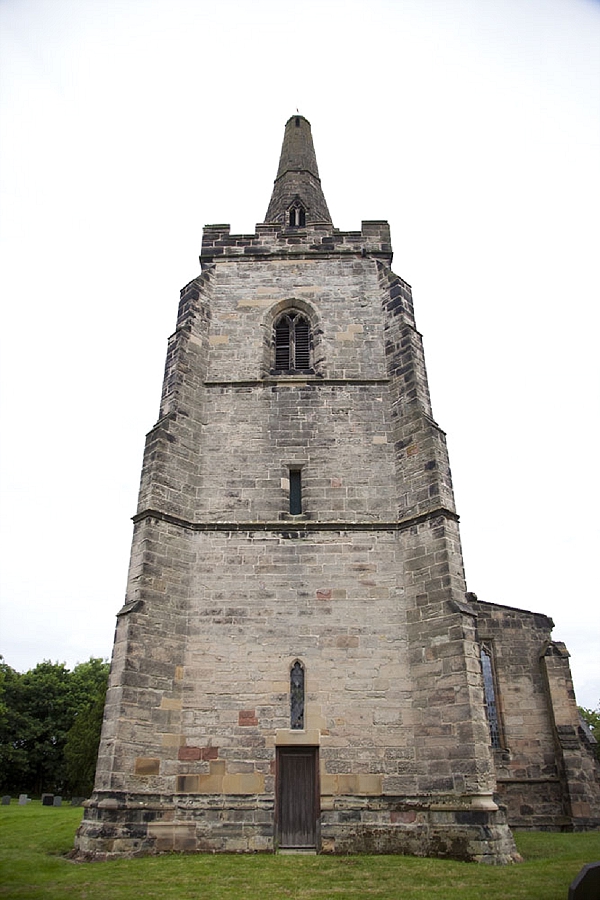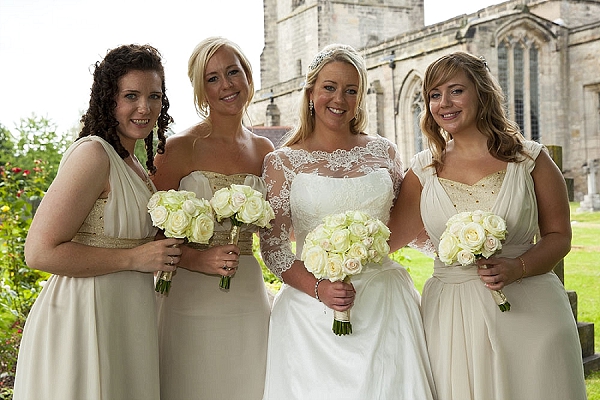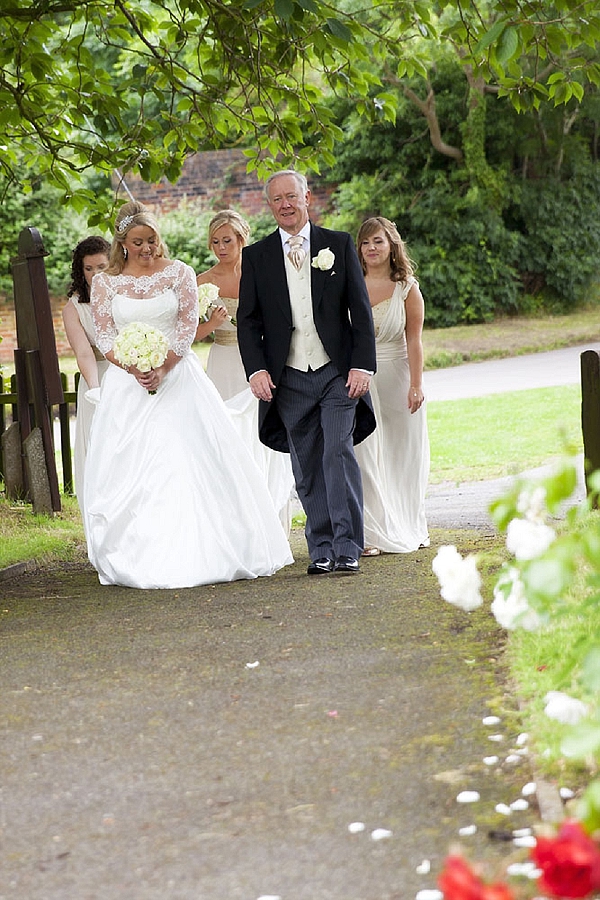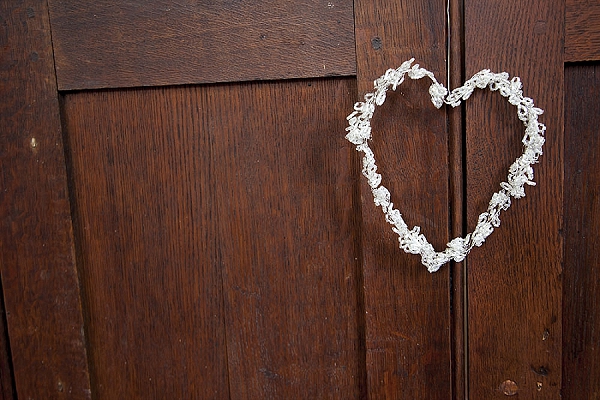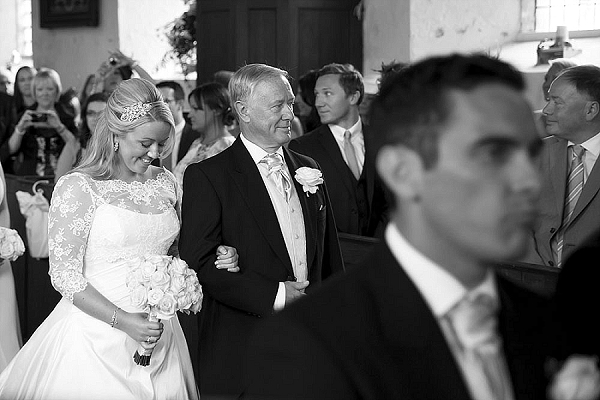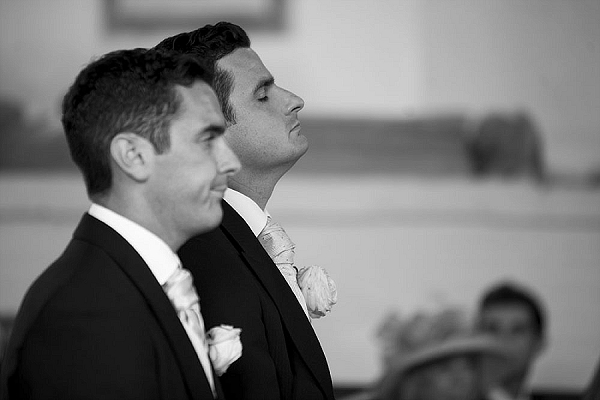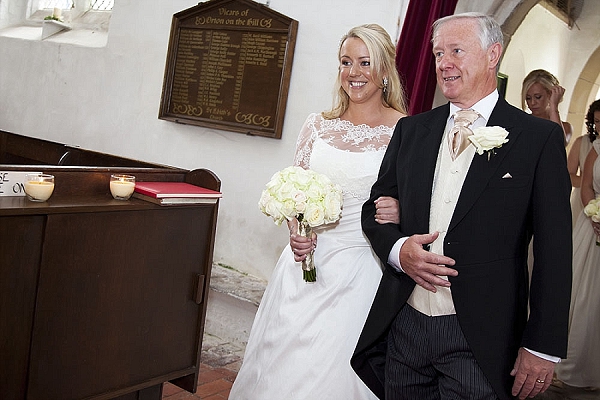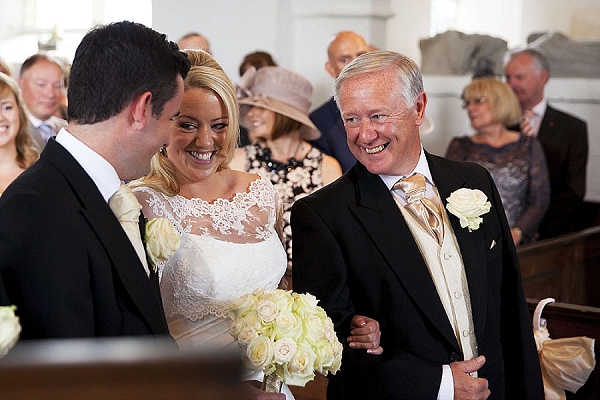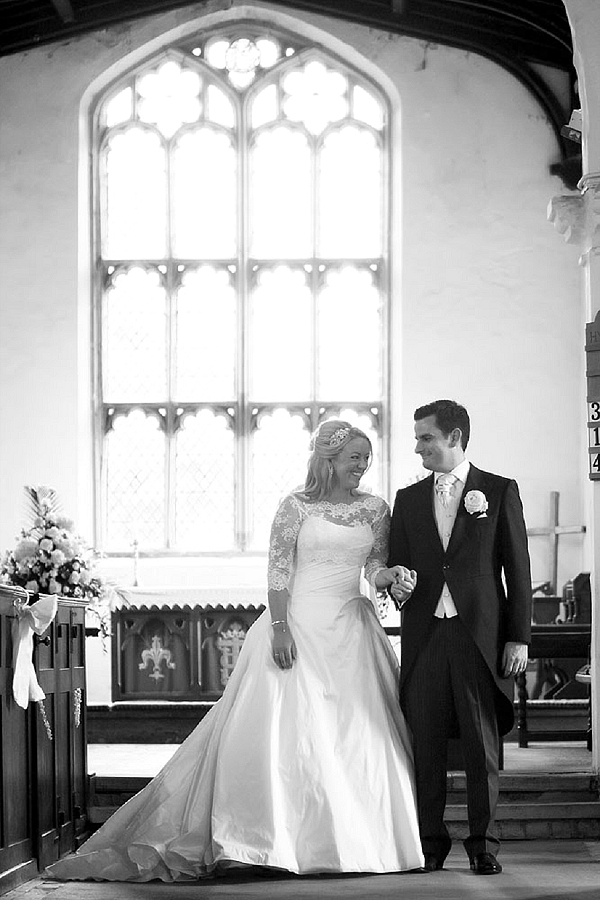 SUMMER MARQUEE WEDDING IN ORTON ON THE HILL
After the church service the bridal party and wedding guests strolled over to the marquee and gorgeous garden setting for this summer marquee wedding in Orton on the Hill. Neil and Louise enjoyed al fresco drinks with their guests as they arrived from church.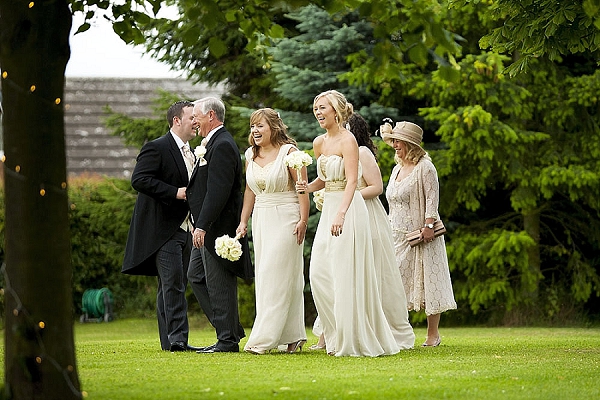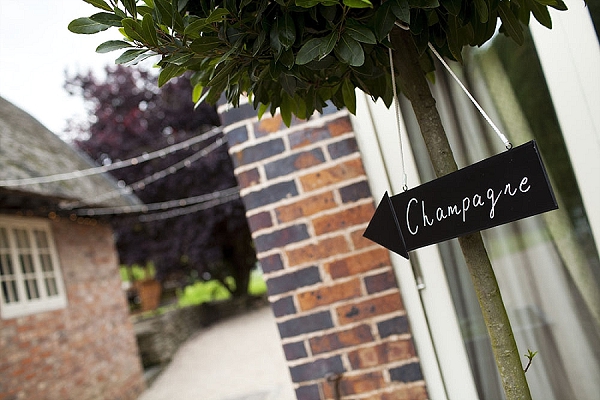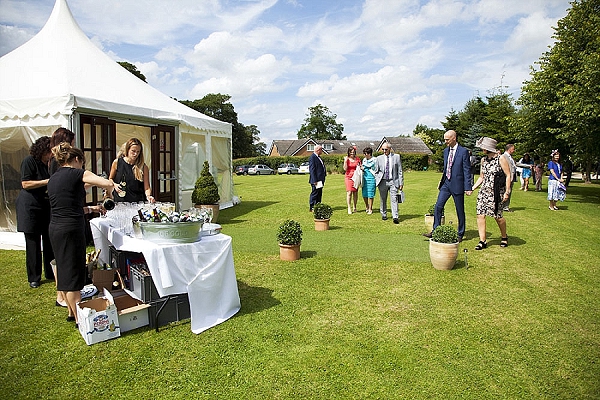 FLOWER GARLAND OVER THE BENCH
The lake setting was gorgeous for photos and relaxing and we added a flower garland over the bench as well as decoration to the gazebo. It is these extra touches that really bring your wedding together and make the day so memorable for you and your guests. Again gold ribbon, which we had sourced from the States, completed the elegant look.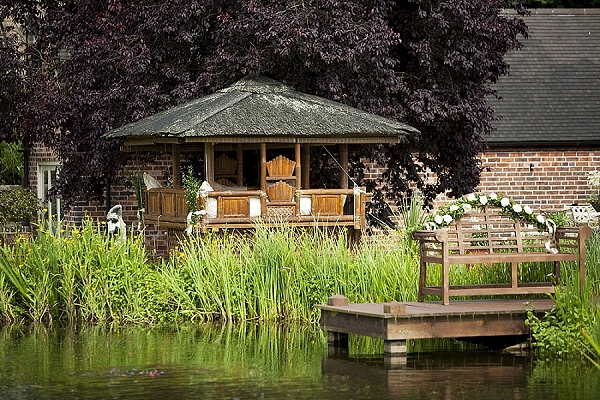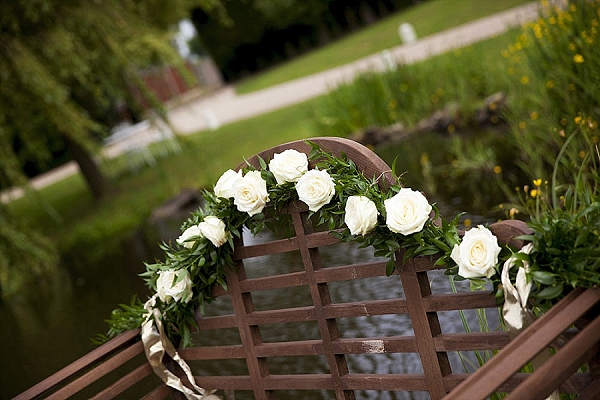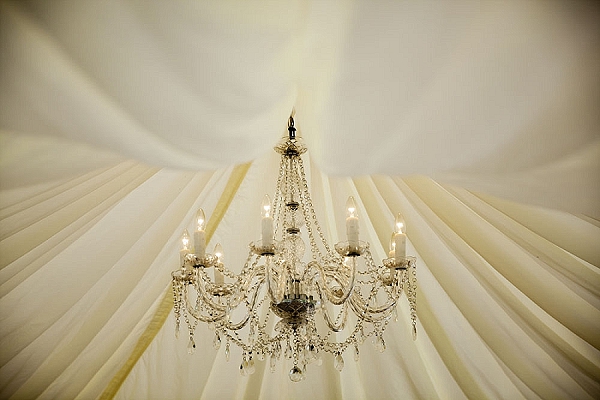 WINDOW SHUTTER TABLE PLAN FOR THIS SUMMER MARQUEE WEDDING
At Passion for Flowers we source many props for our weddings and Louise had her eye on an eye catching table plan, we found a perfect window shutter table plan and an elegant stand to complement the gorgeous marquee setting.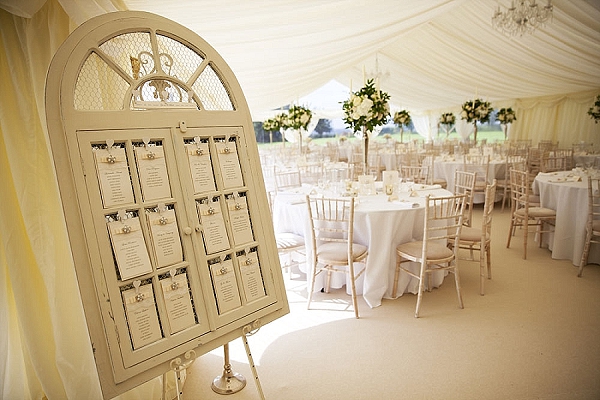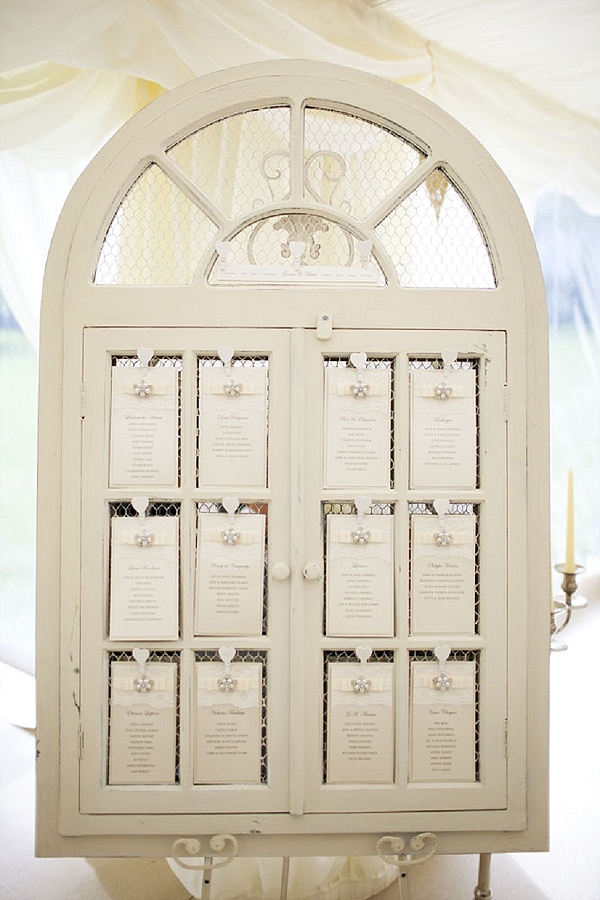 SUMMER MARQUEE WEDDING FLOWERS – TOP TABLE FOOTED VASES
The creams, gold and silver looked splendid in the marquee and we made a statement top table including silver footed vases, candlesticks, pearls and an abundance of votives set on silver trays.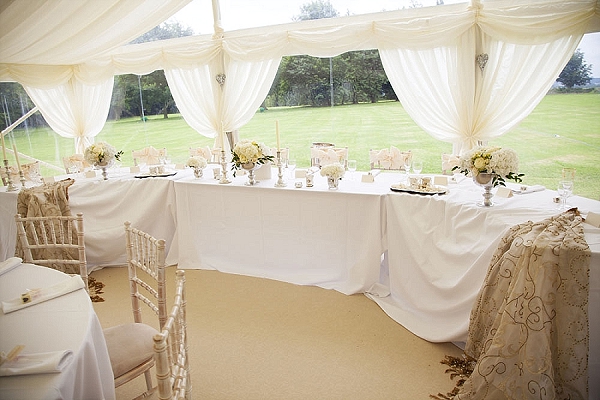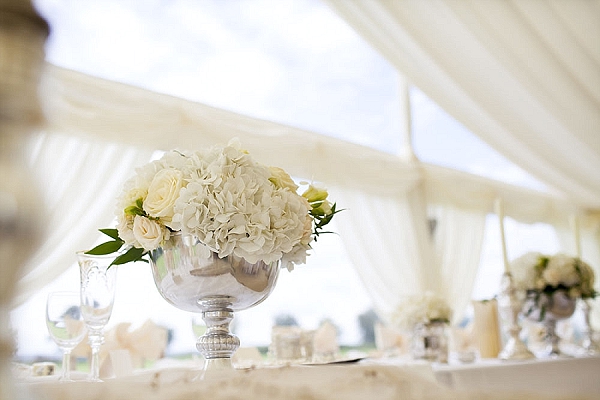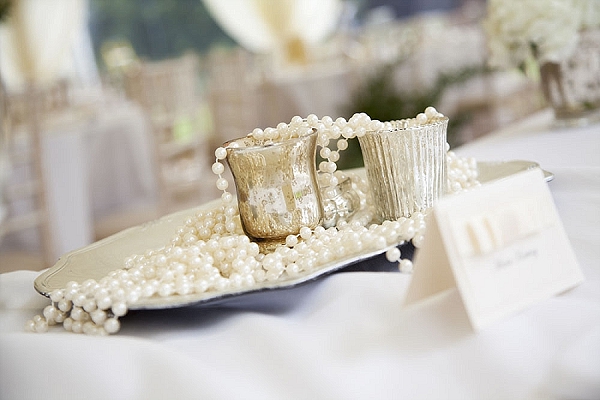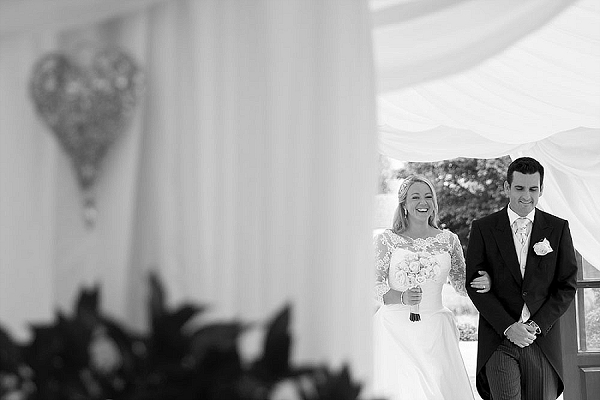 SUMMER MARQUEE WEDDING FLOWERS – ELEGANT CANDELABRA WITH CREAM ROSES
Elegant candelabra with cream roses and hydrangea created just the right ambience for the marquee, keeping the palette neutral like this with touches of silver, gold and candlelight bring a feeling of calm elegance to a summer marquee wedding.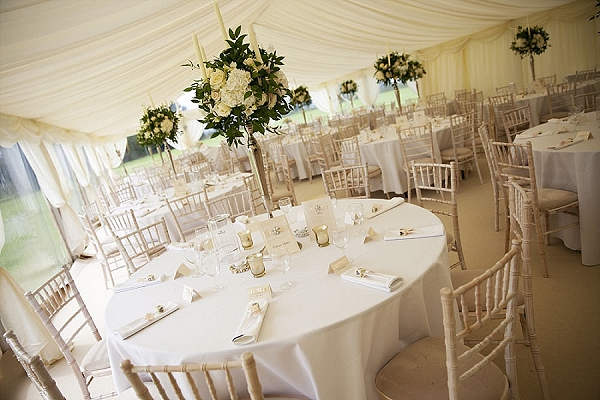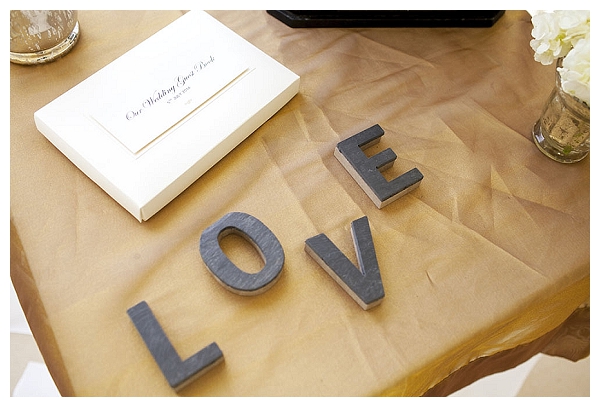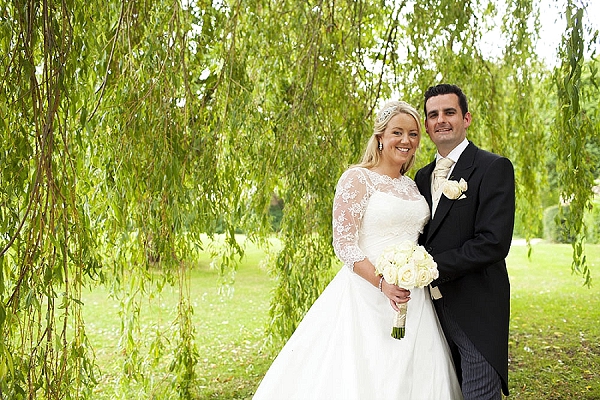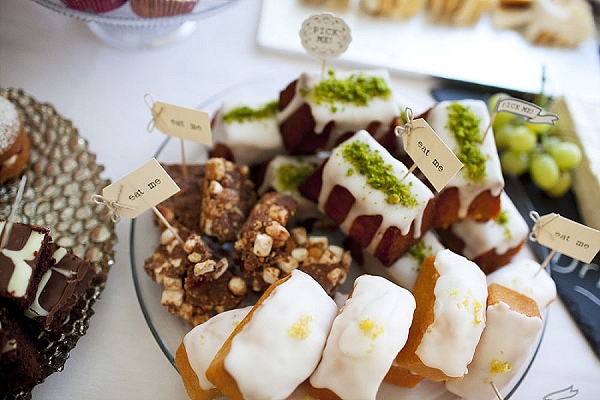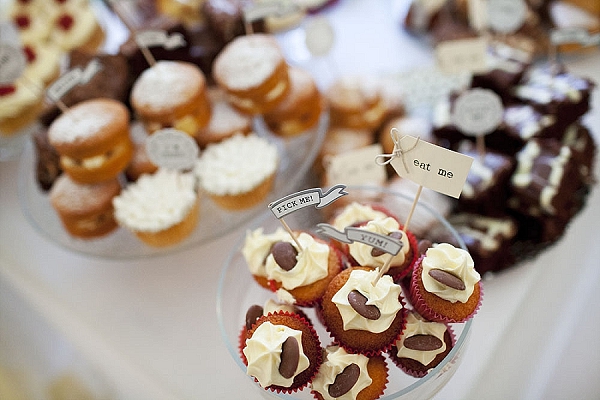 SUMMER MARQUEE WEDDING CAKE FLOWERS
A simple posy was added to the cake with rose heads at the base. Photos of family weddings were displayed in silver frames alongside the bridal bouquet.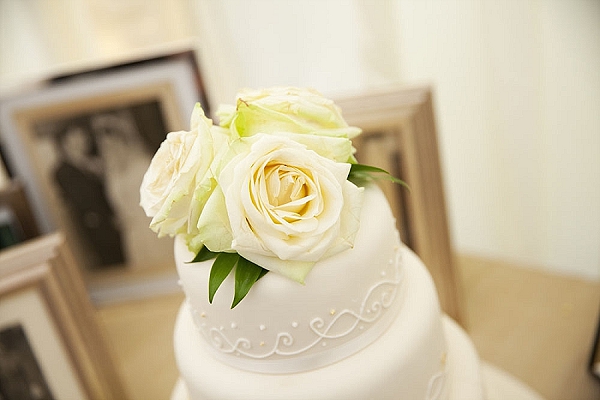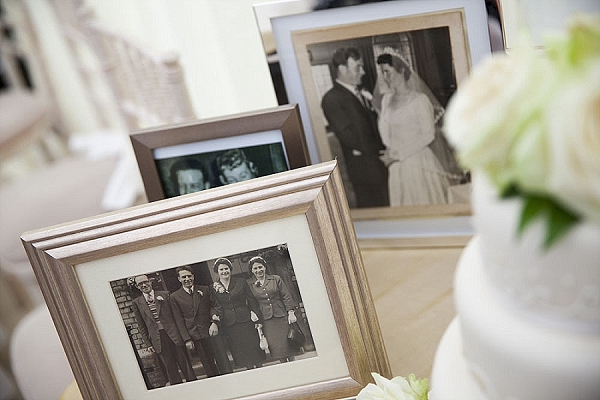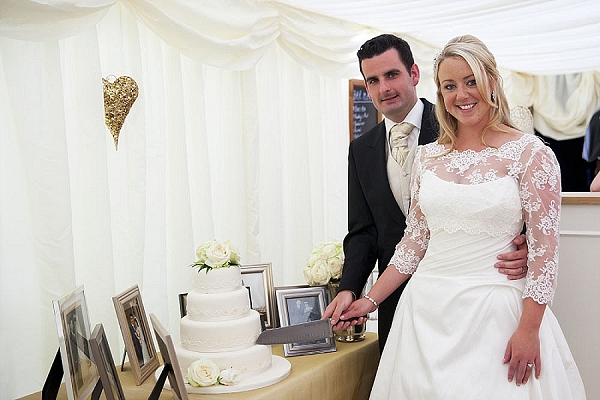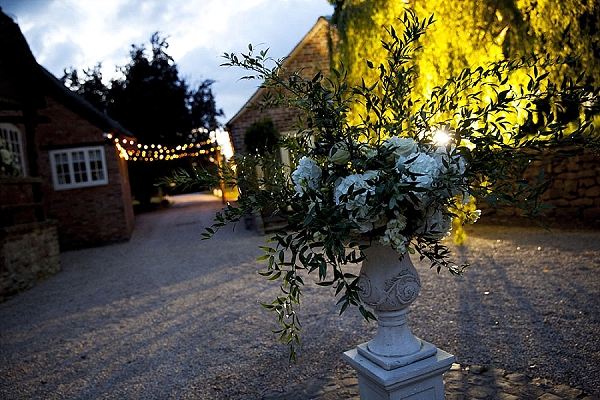 Credits – Florist: Passion for Flowers // Photographer: Simon Bunney // Marquee: Fews Marquees