At Passion for Flowers we love working on Hampton Manor weddings. Hampton Manor is only about 10 minutes away from our studio so we often find ourselves working on weddings at this beautiful venue. Being a recommended wedding florist at Hampton Manor we were delighted to be involved in a shoot for their new brochure.
If you are including bronze in your wedding colours you will love these new tall bronze vases we have added to our collection of vases. Here we have shown how they look with classic white flowers and a contrast to show how they look with bright pink florals to tie in with the chairs often used at Hampton Manor.
TALL BRONZE VASES FOR CENTREPIECES WITH CLASSIC WHITE FLOWERS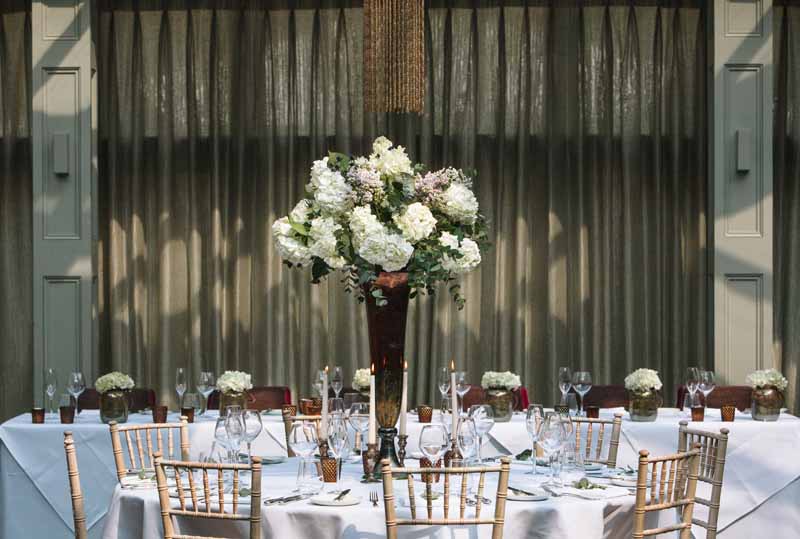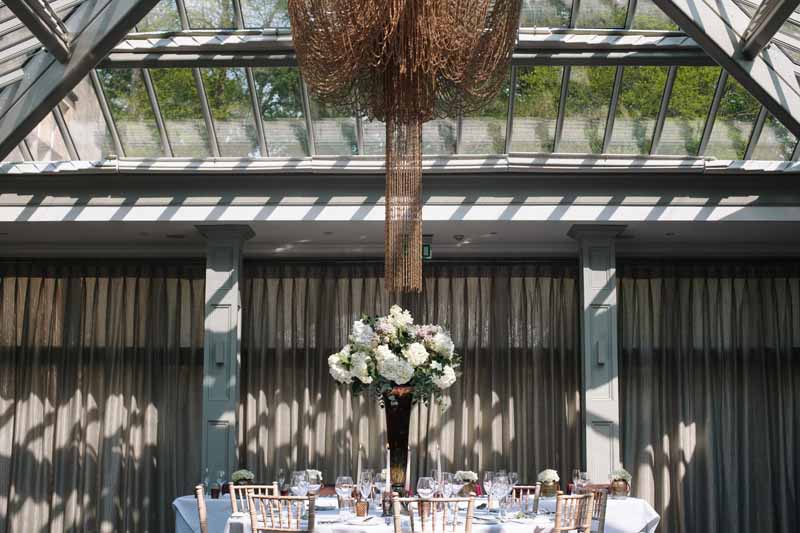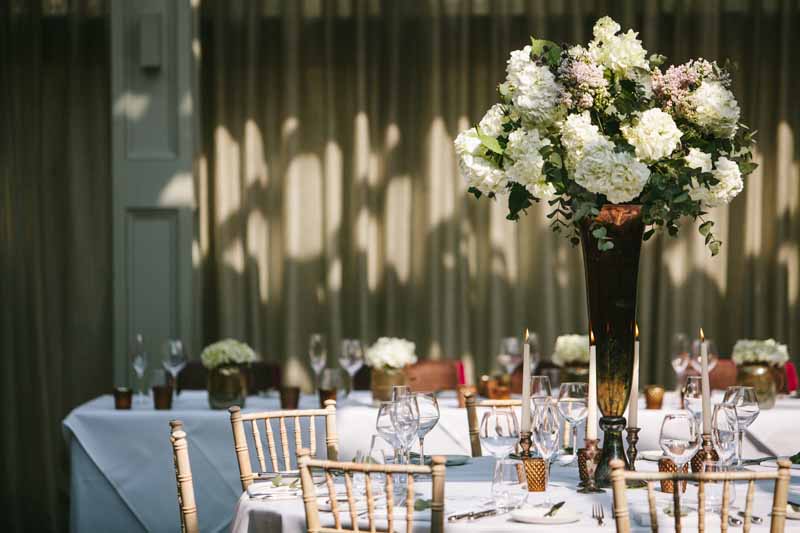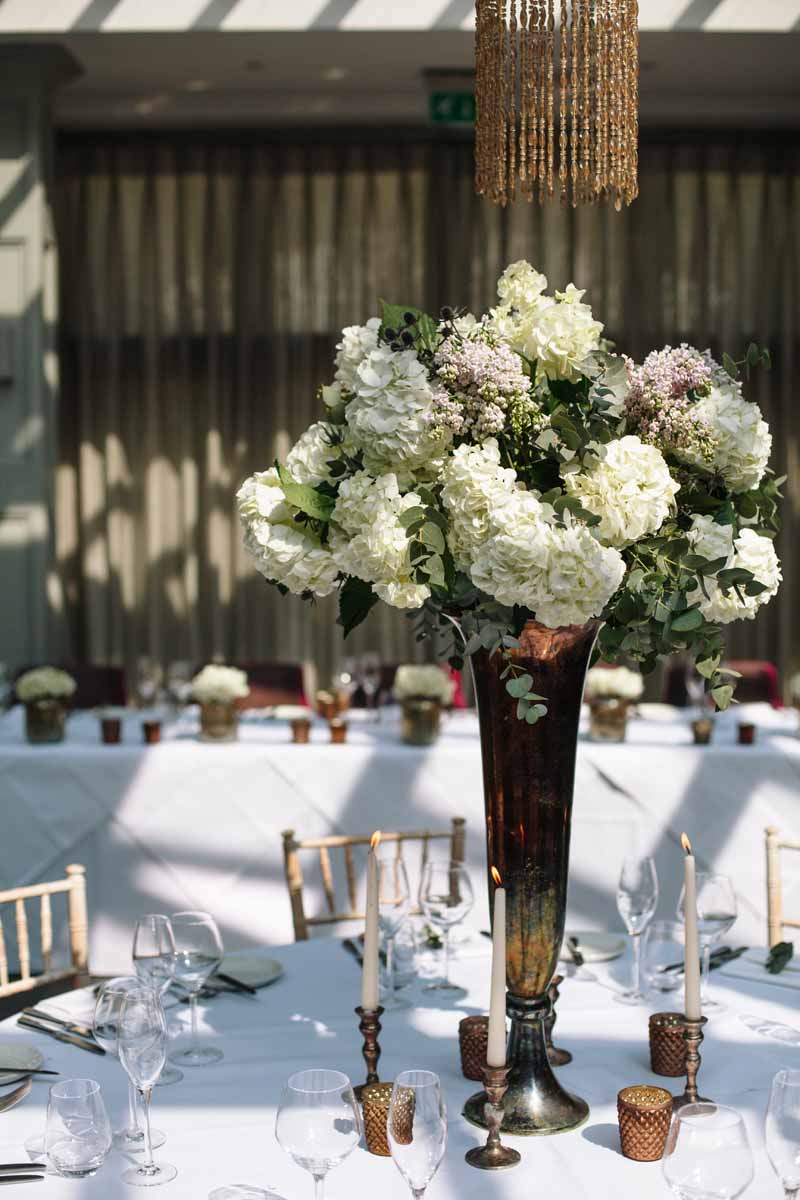 Here we have used white hydrangeas and pale pink lilac with snippets of eucalyptus to create a larger arrangement within the stunning Elizabeth's Court. To add candle light at a lower level on the table we have included our bronze candle sticks and bronze votives.
TALL BRONZE VASES FOR CENTREPIECES WITH PINK BLOSSOM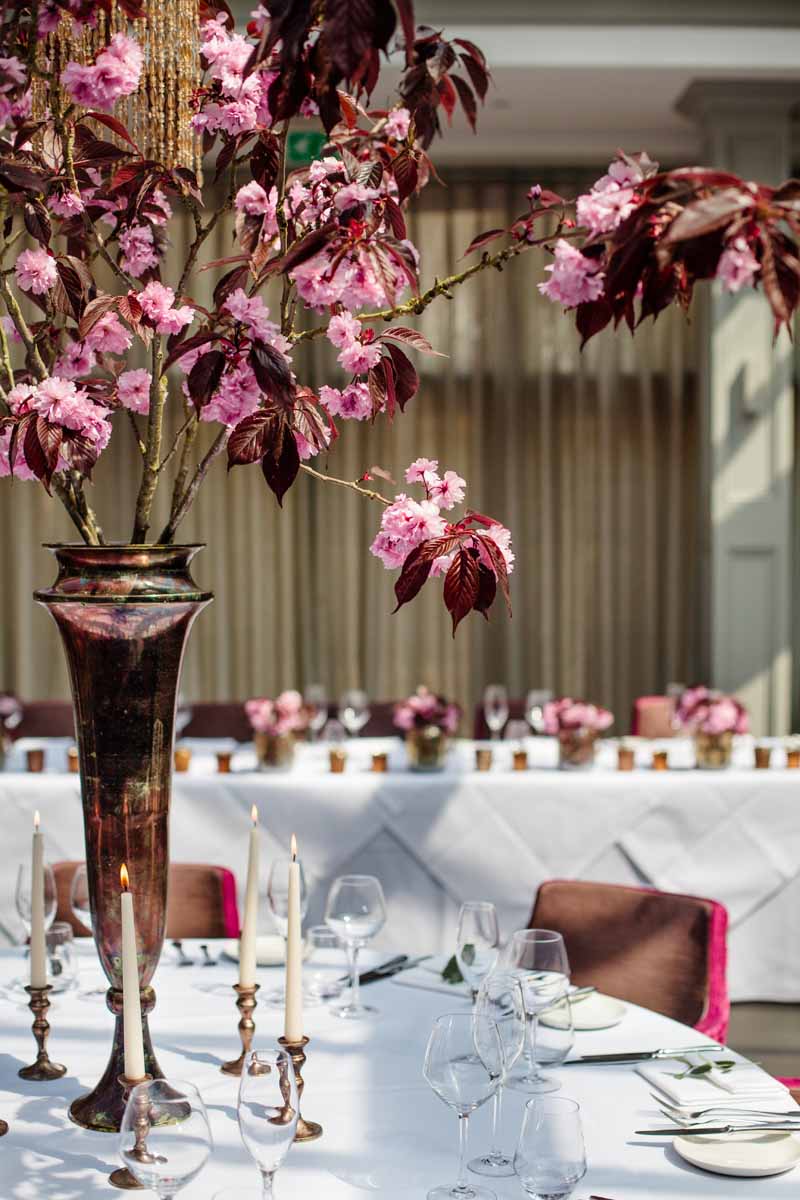 We just love using blossom within our floral creations when it is in season, and this pink blossom was just perfect for a brighter centrepiece at Hampton Manor. The pink really ties in with the pink chairs often used in Elizabeth's Court. Again we have used bronze candle sticks and votives to create interest at the lower level.
These two different centrepieces use the same vase but demonstrate how they can look completely different using different flowers, colours and textures in the arrangements.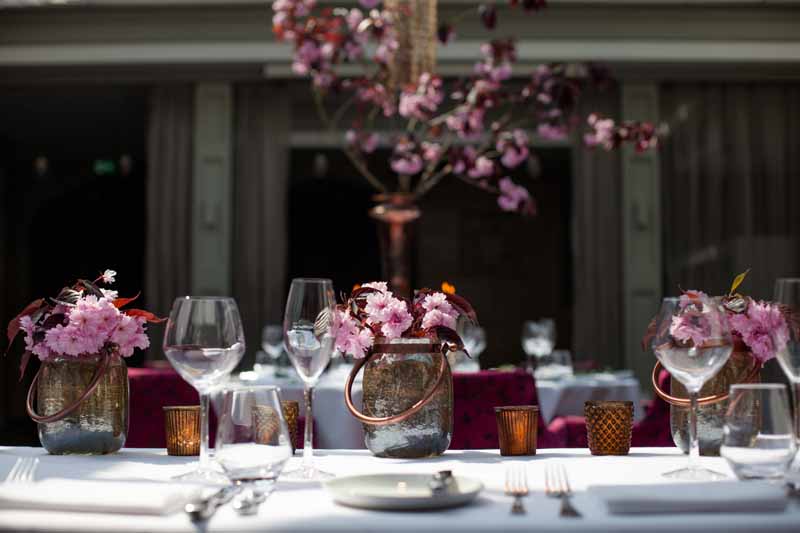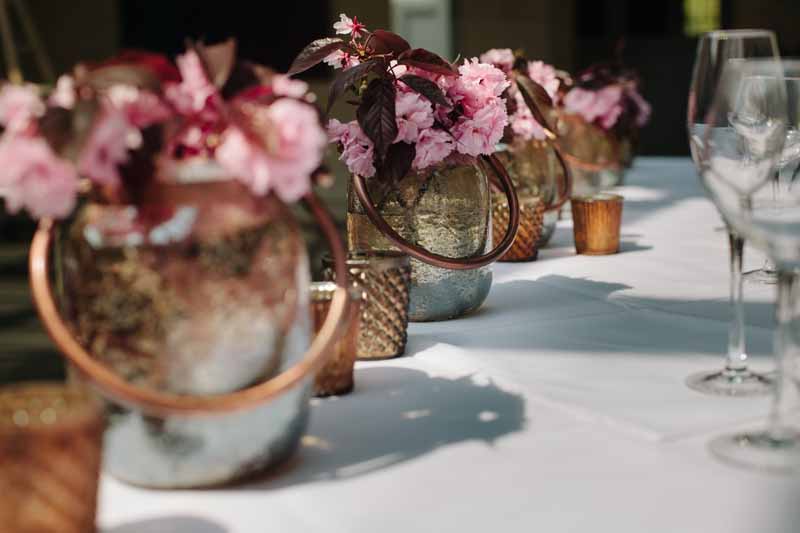 To tie in with the pink and bronze centrepiece we decorated the top table with a run of bronze vases with pink blossom and a mix of different bronze votives.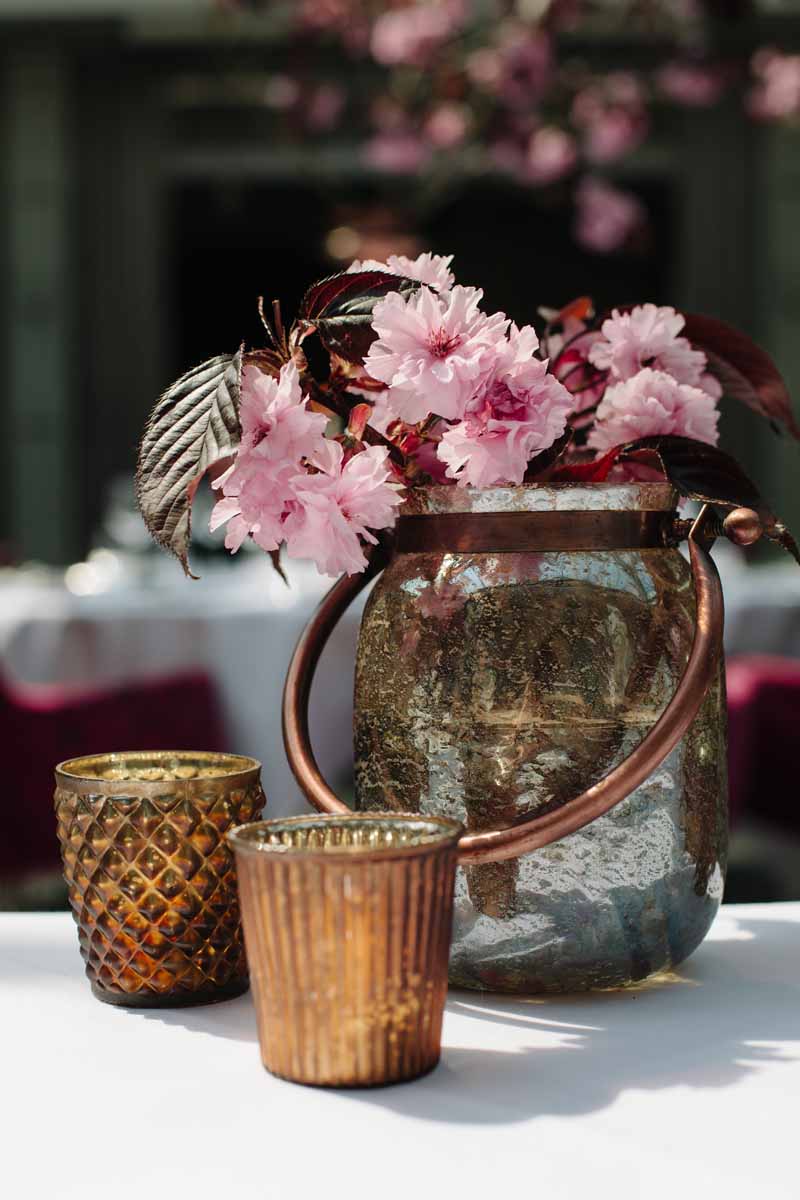 Flowers: Passion for Flowers // Venue: Hampton Manor // Photographer: Fjona Wei-Ling