We love creating rustic wedding flowers at Shustoke Farm Barns. The style of Shustoke perfectly fits with rustic styling her we used an abundance of  seasonal flowers, tree slices and casual arrangements to bring the venue to life.
BRIDAL BOUQUET – WHITE PEONIES, BLUSH PINK PEONIES, ROSES, DAHLIAS & ASTILBE
We initially discussed plans by phone and email with Yasmin and were thrilled when we finally met her with Paul to finalise details. At our consultation we always ask to see a photo of the wedding gown to gauge the style of wedding and the flowers that would be appropriate (don't worry we always ask the groom to leave the room at this point). Yasmin's gown was just beautiful with touches of gold and needed a romantic fluffy bouquet. We decided on a lush mix of  white and blush pink peonies which are in full bloom in July, bombastic roses, wizard of oz dahlias and feathery astilbe.
SUMMER RUSTIC WEDDING CEREMONY FLOWERS AT SHUSTOKE FARM BARNS
The ceremony table at Shustoke Farm Barns is a stunning piece of wood and looks best with simple decoration. A mix of our glass bottles and jars created just the look with summer rustic ceremony flowers as well as the bridal bouquet on the table.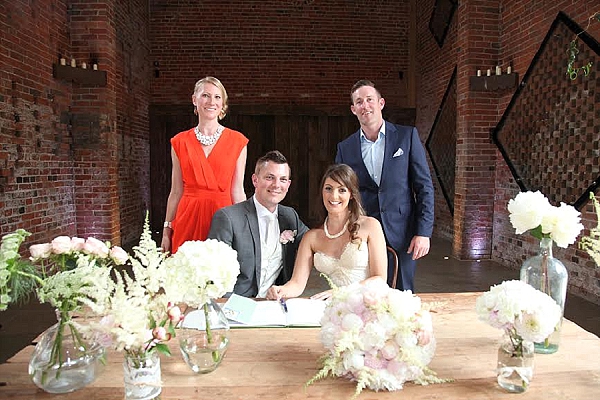 SUMMER RUSTIC BRIDESMAIDS BOUQUETS WITH PASTEL DRESSES
The six bridesmaids had smaller versions of the bridal bouquet complete with peonies in pinks and whites they looked just wonderful with their pastel dresses. If you chose different pastel tones for the dresses it is lovely to link your maids by choosing the same bouquet for all of them.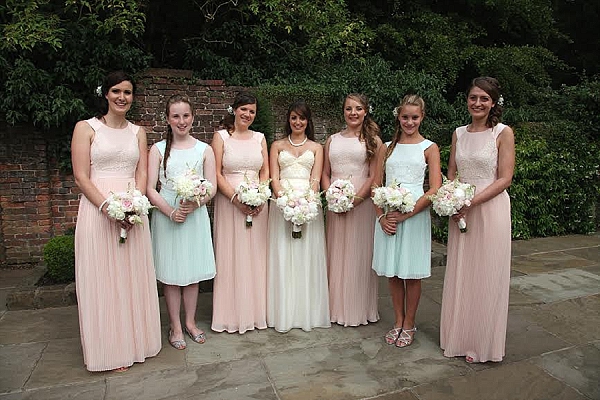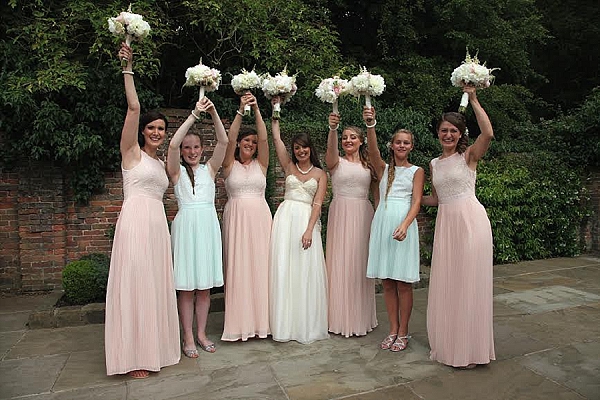 FEATURE TABLES AT SHUSTOKE FARM BARNS – FAMILY PHOTOS, GIFTS & CARDS
As your guests arrive at Shustoke Farm Barns there are two great feature tables to display family photos, and leave space for gifts and cards. Don't forget to add some flowers to this area to set the mood for your wedding day. The LOVE mugs were a great find and looked simply stunning on the day with some blooms in them and are something now treasured by the bride and groom.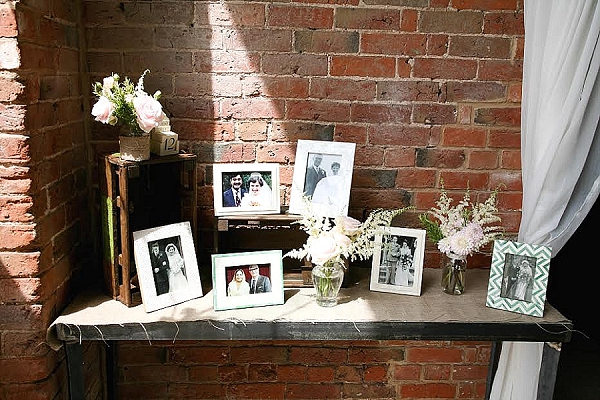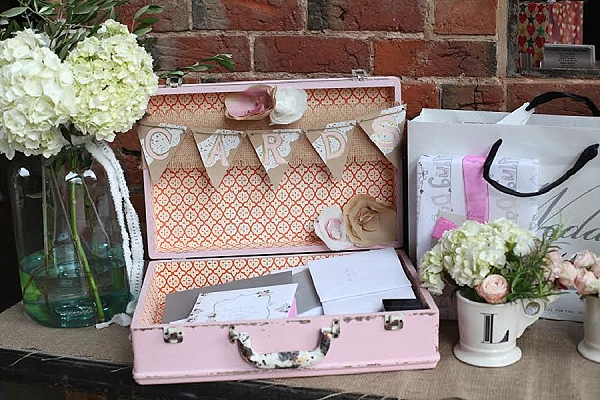 WOODEN CRATES WITH RUSTIC SUMMER FLOWERS
Wooden crates with rustic summer flowers create just the right ambience for this rustic setting. Filled here with large hydrangeas, chrysanthemum blooms, olive foliage, roses and astilbe. A great a great mix for a summer wedding.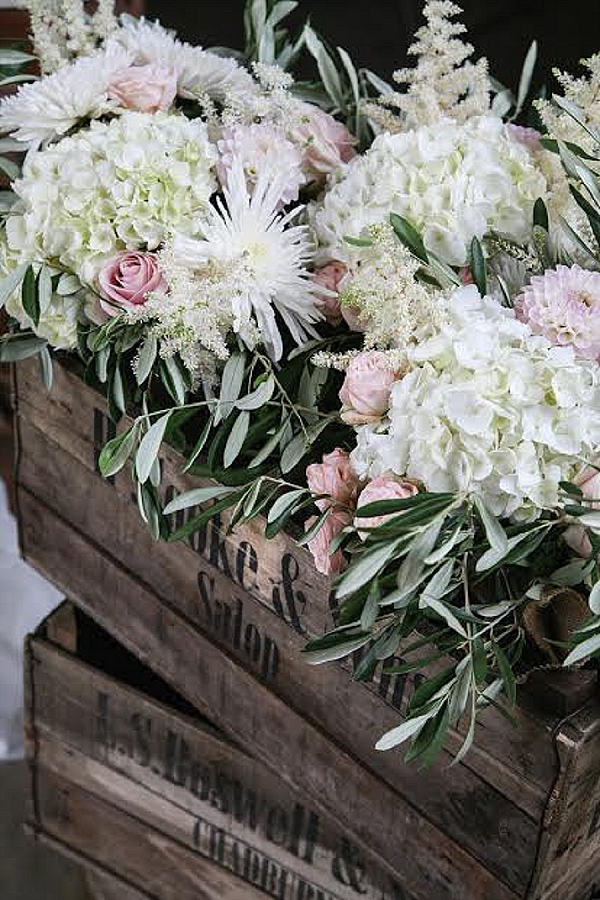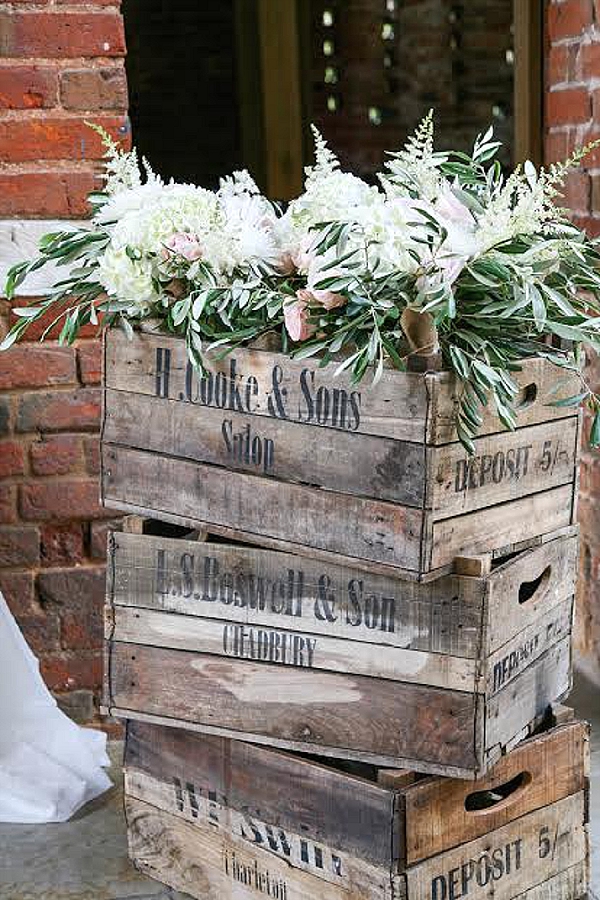 CENTREPIECES AT SHUSTOKE FARM BARS – GLASS BOTTLES ON TREE SLICES
Yasmin loved her tree slices and glass bottles for the centrepieces. We used a mixture of different sized bottle and jars filled with flowers and herbs to create a rustic look. The tree slices add some height to the tables without blocking anyone's view.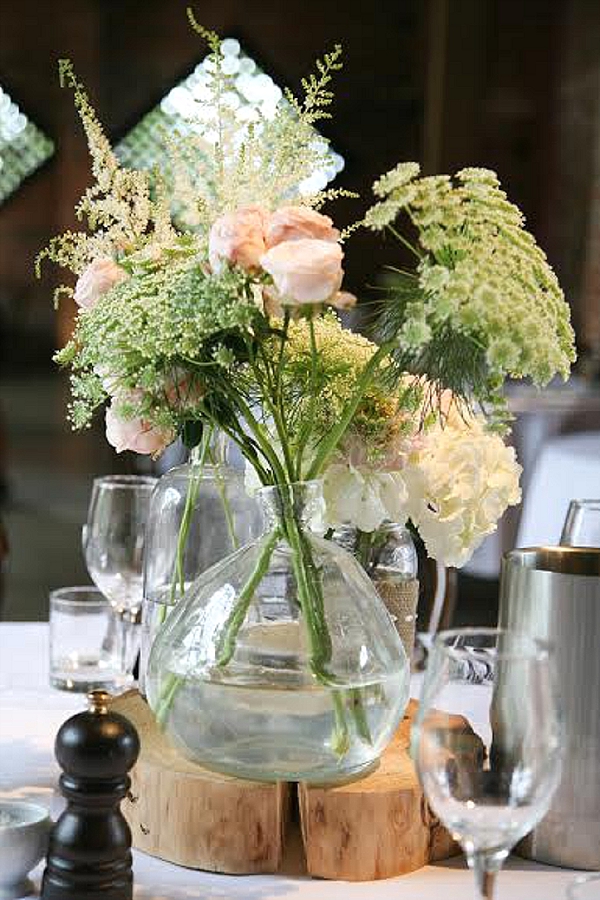 WEDDING CAKE FLOWERS
The naked cake was beautifully decorated with fresh summer berries and highlights of summer roses.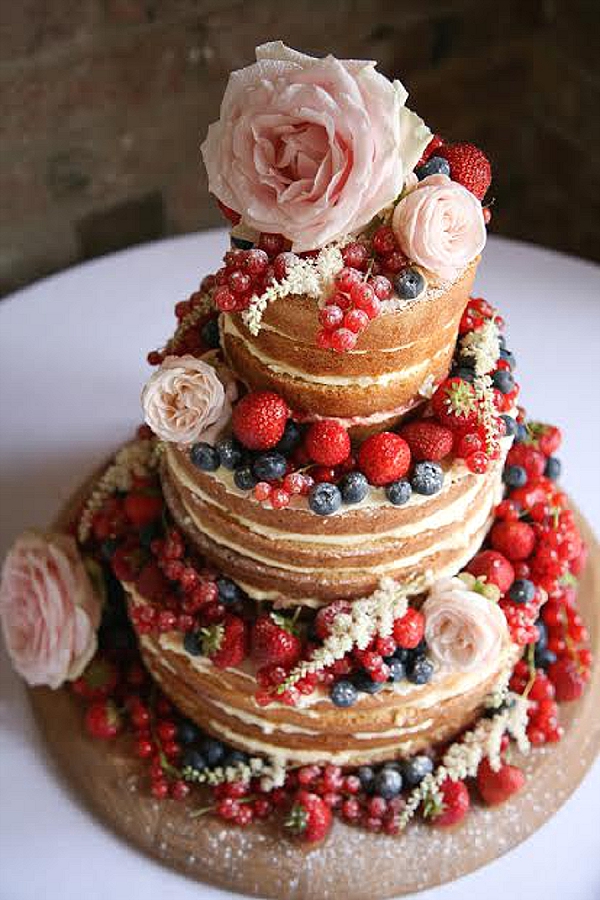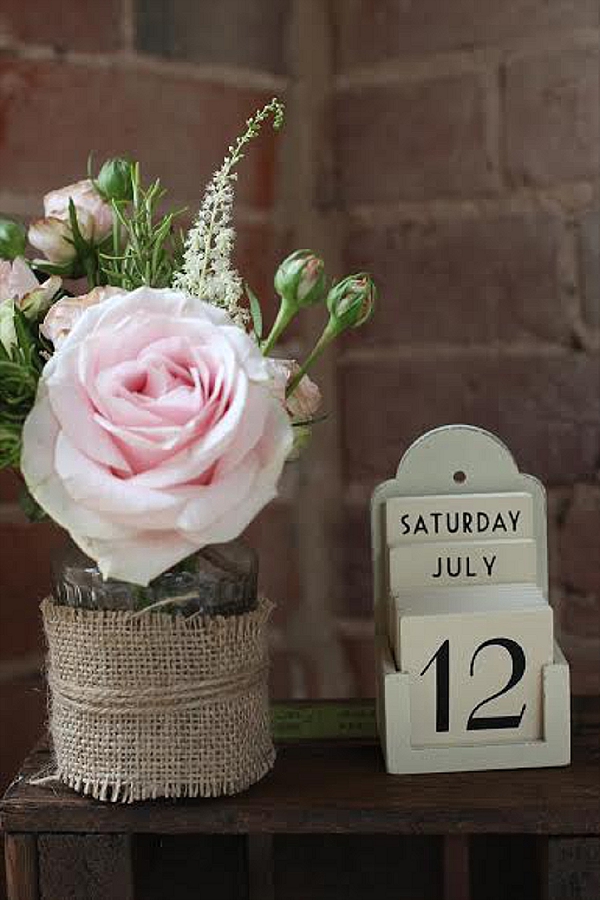 Credits – Florist: Passion for Flowers // Venue: Shustoke Farm Barns // Photographer: Milly Molly Photography